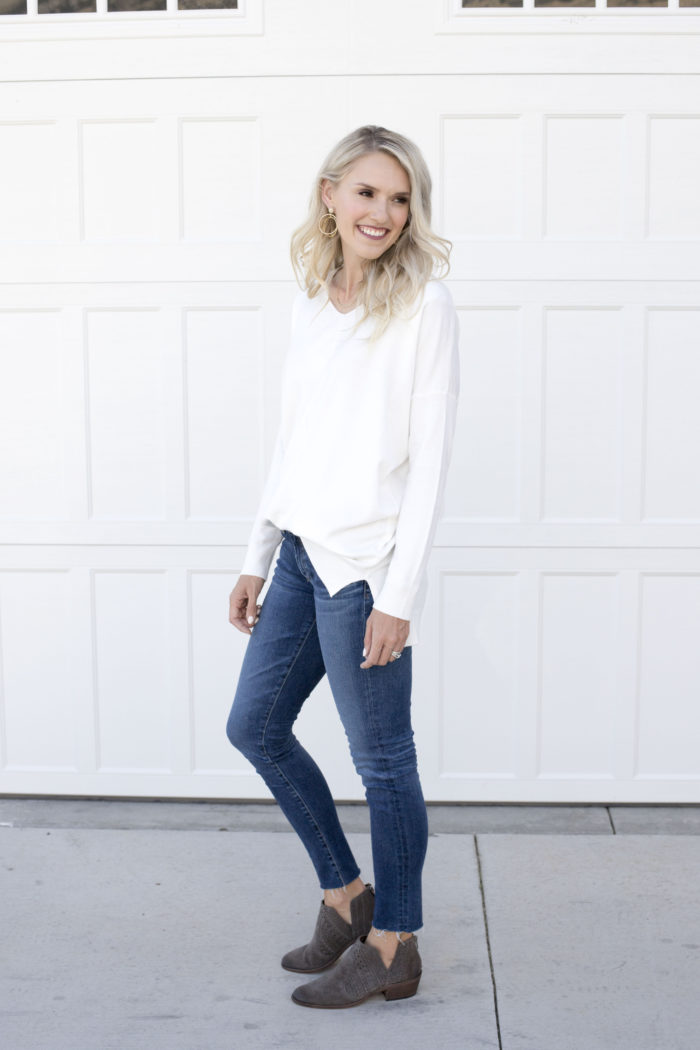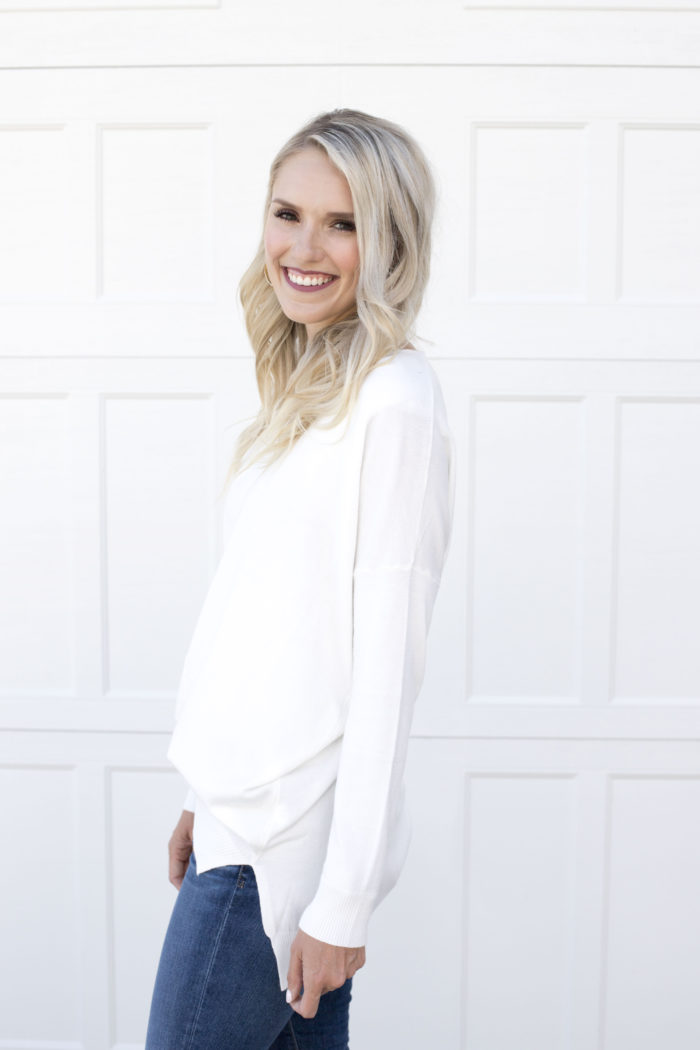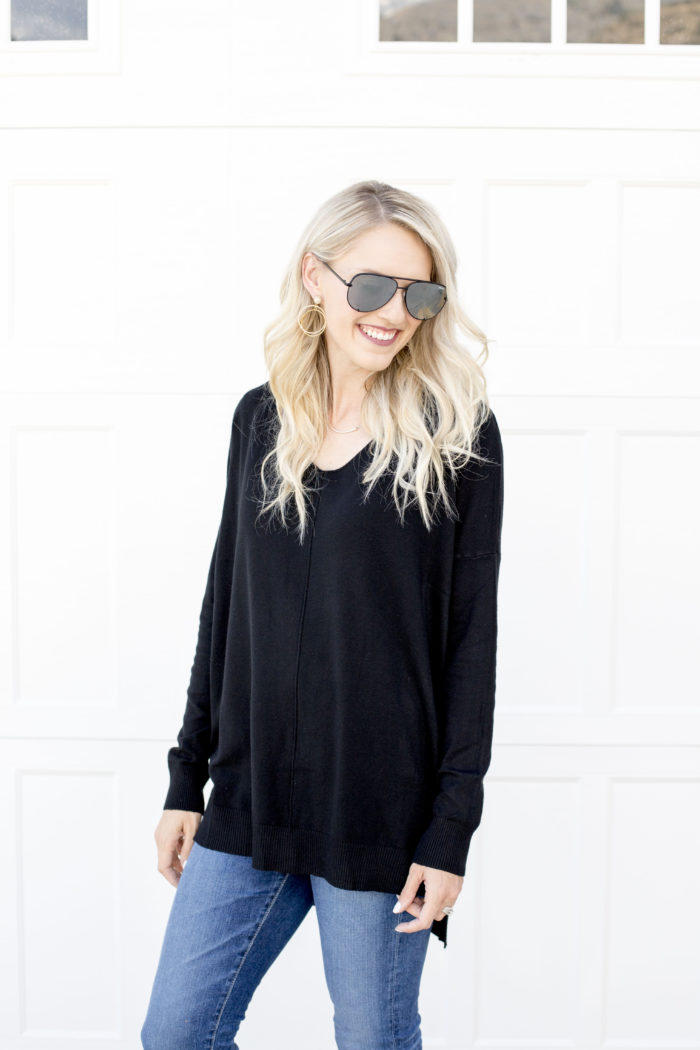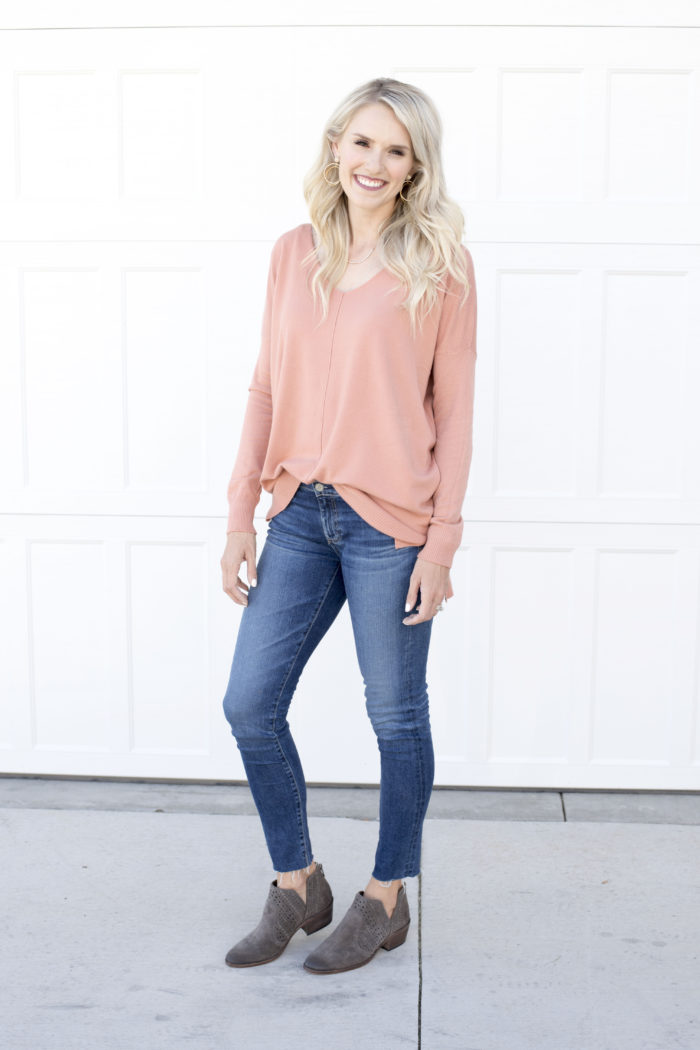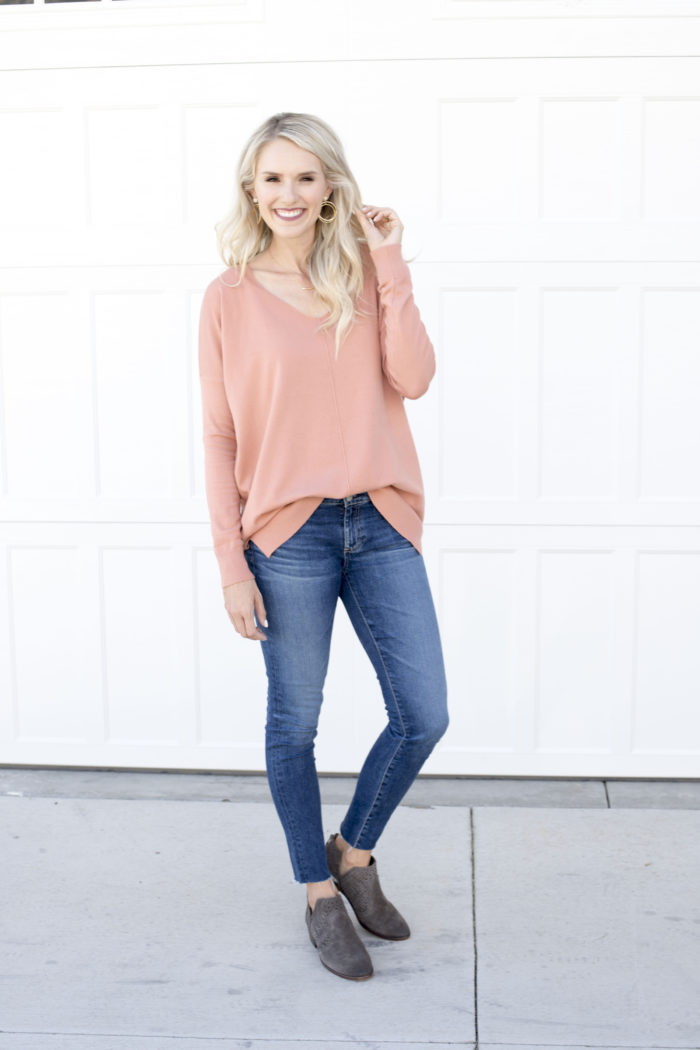 And they're BACK!!! Oh, my. Meet the best sweaters of all time, my friends. Right here. Right now. What I love:
They don't pill and stay high quality wash after wash.
They are long enough to cover my bum which is nice if I want to wear leggings. Or always.
They are soft.
They are cozy.
They are so cozy, in fact, that I want to sleep in them. Okay fine, I have slept in them. I admit it.
They are the perfectly loose but not too lose fit.
They are on sale for $28.95 + free shipping!!!!! Use code BESTSWEATER at checkout.
So the back story on these sweaters is that I found them at Nordstrom last year for like $55. They were so comfy, so high quality and soft that I think they are worth that price. My friends at Cents of Style starting selling them as well. They sold so well that they decided to go directly to the manufacturer and self brand them so they could offer them at an even better price to us. IMAGINE MY DELIGHT!! Ha ha seriously, though. I have this sweater in 4 colors and I love every single one. It's the easiest sweater to throw on with any pair of pants, some cute boots and head out the door. Since becoming a mom, I need to get ready quickly. I love that I can grab one of these sweaters and feel comfortable and also look pulled together.
Click here to buy your new favorite sweater. I'm so excited for you to get it. Friends help friends out, friend!! Remember to use code BESTSWEATER at checkout!
---
---
Oh, and if you missed Wednesday's post, make sure to click here to view all of the very best items in the Nordstrom Half Yearly Sale. This coat, this shirt and this cardigan are some of my favorites!