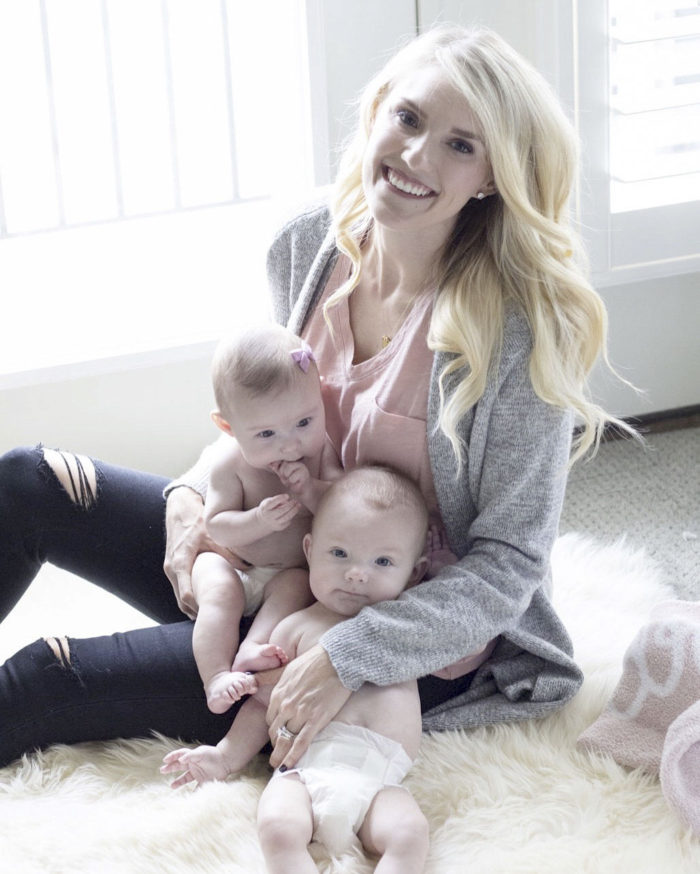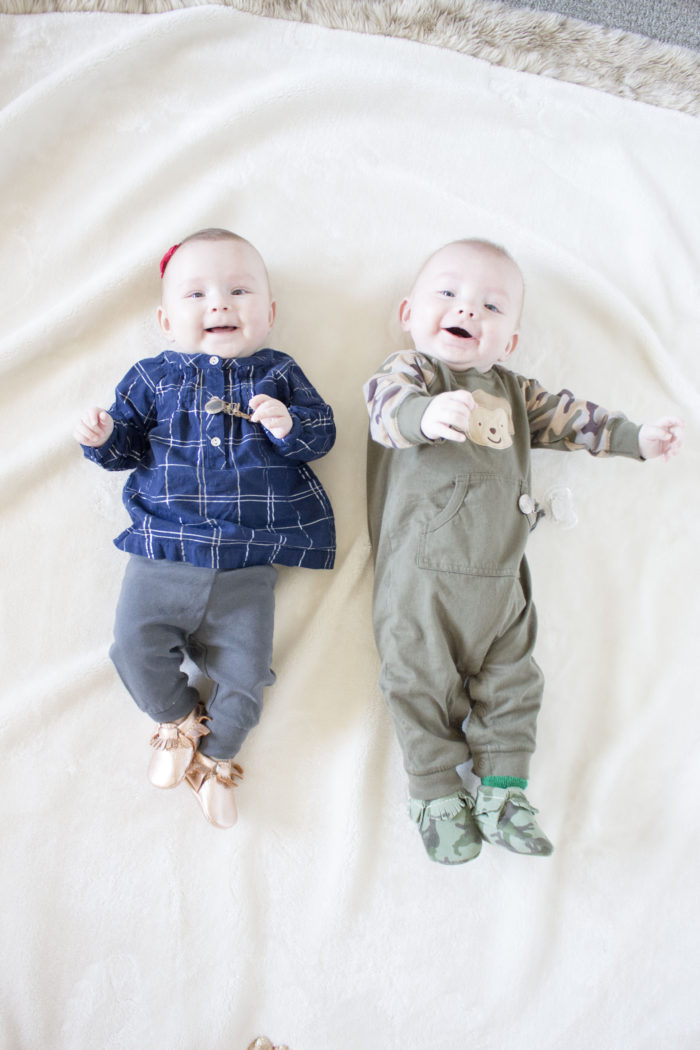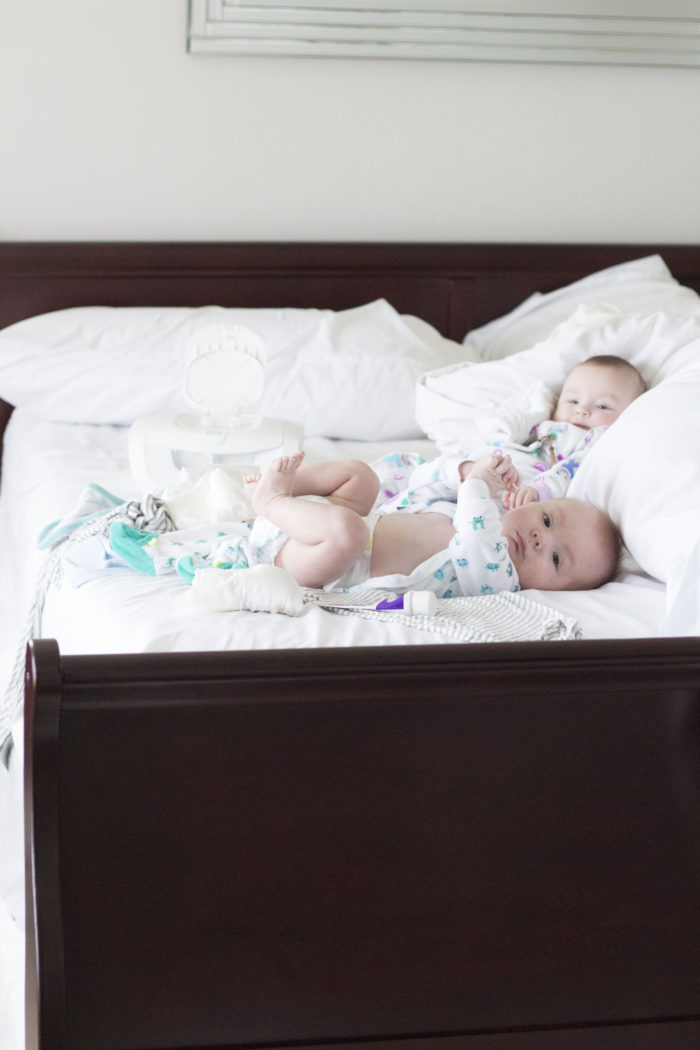 My momiform basics: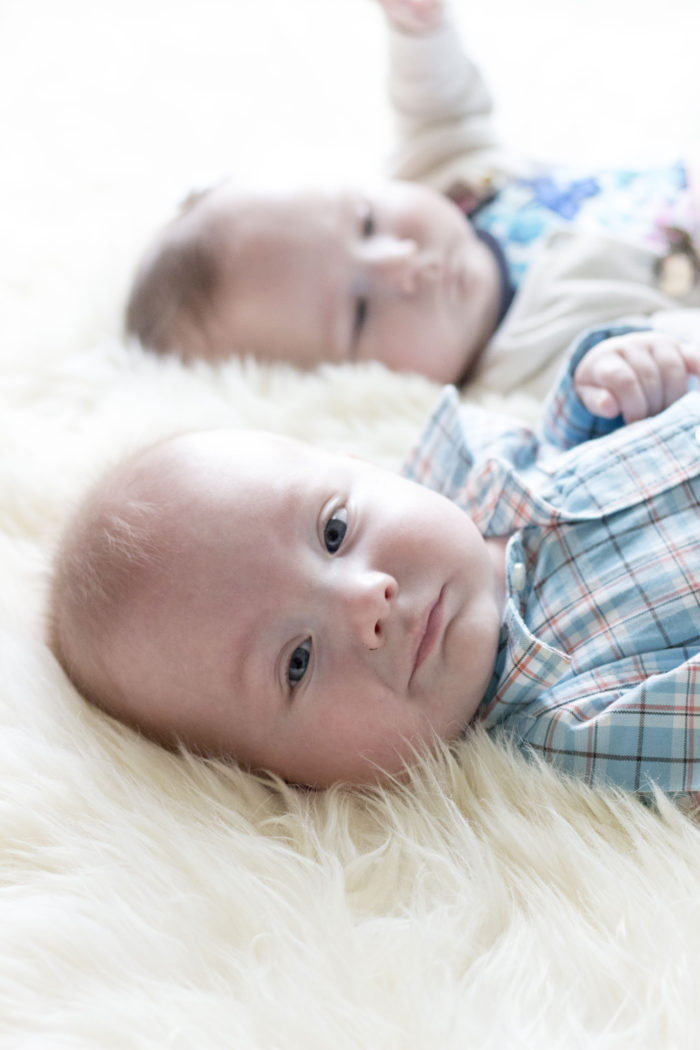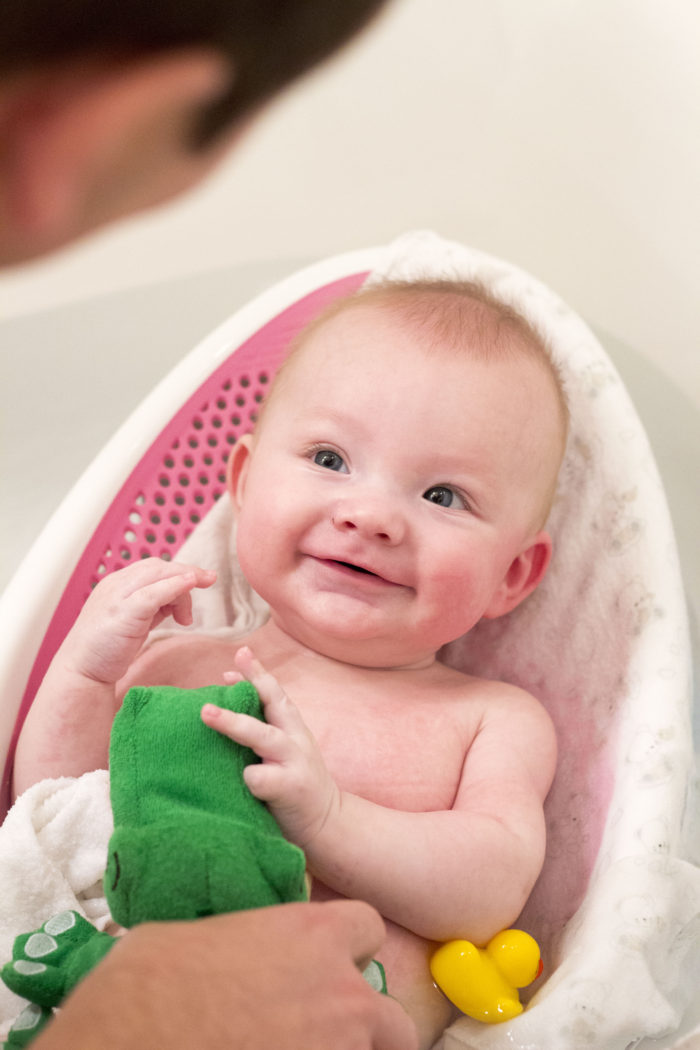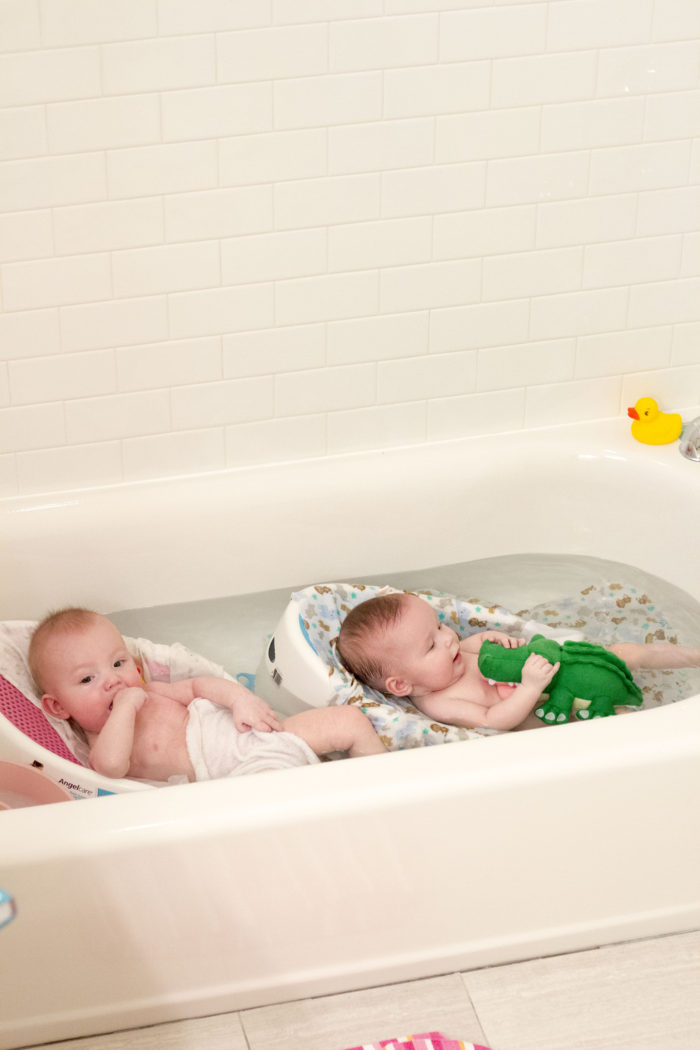 Favorite tubs | Favorite baby support chairs | Favorite baby bouncer
Hello, my friends! I've had quite a few requests to walk through a day in the life of the twins and I at this stage of our lives. What do we do all day? What is our schedule like? What are my favorite products for the babies and I? Click HERE to see my absolute life-saving baby must-haves. I'm also always updating this list here of our favorite products as the babies grow which can be found at the top of my blog under "Favorites."
I thought the best way of showing you about how our life is right now would be to walk you through with a video step by step throughout the day! If you like this, I think I might do this every few months because as they grow, our schedule will change. If you want some help getting your babies to sleep through the night and on a good schedule, read this post and buy this book. It's a GAME CHANGER and we are all so happy because of it.
It will be fun for Harris and Goldie to see these videos as they get older too. How cool is it at that we have access to video recorders and digital cameras at our fingertips so easily? These kids are going to have a plethora of photos and videos to watch. And lucky for me I'll get to re-live their childhood because I'm a ball baby and they growing WAY too fast. I literally started crying real tears the other day because I'm sad that they are growing so fast, and Tyler was crying real tears because he was laughing so hard. Ha!
So here it is. A day in the life of the twins and I!
My momiform basics that I pretty much wear every single day!