I have been trying out the new Elemis Superfood Range of masks and skincare for past month! Check it all out below.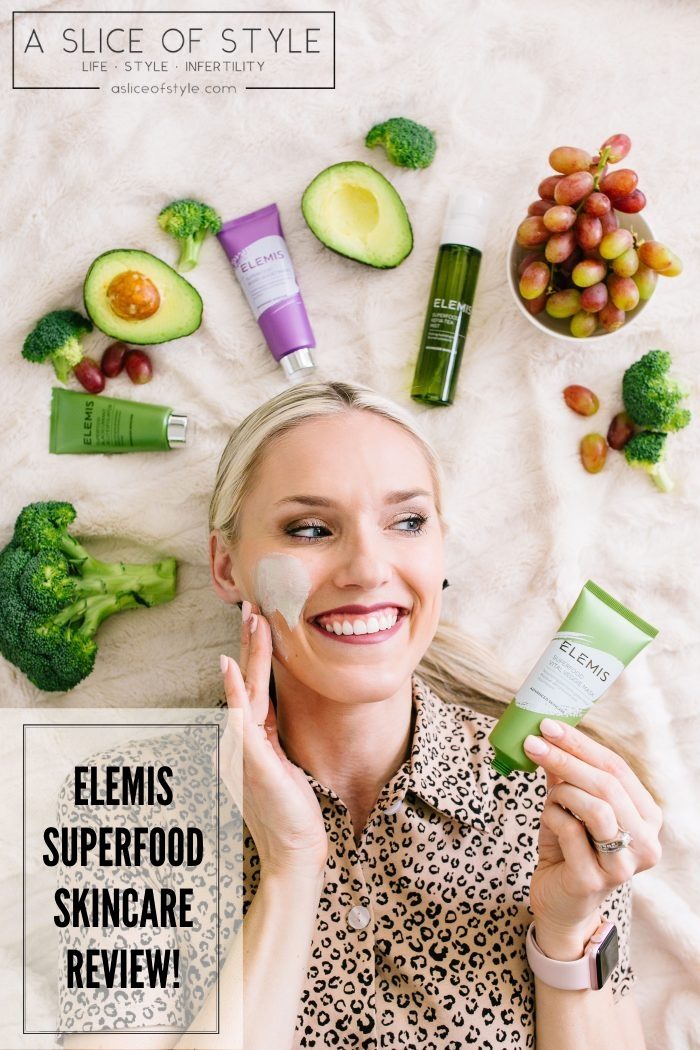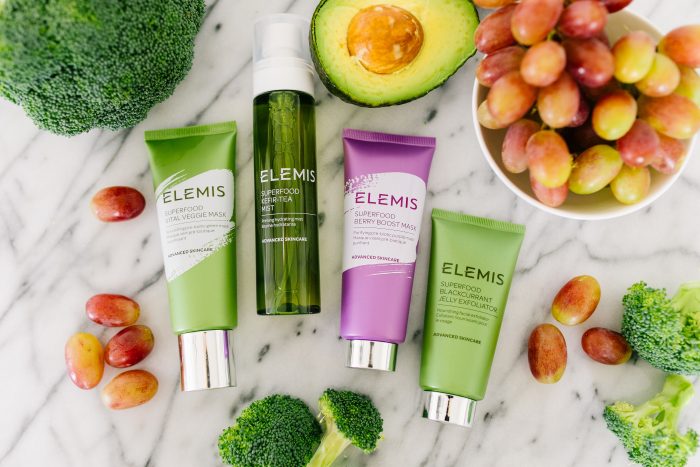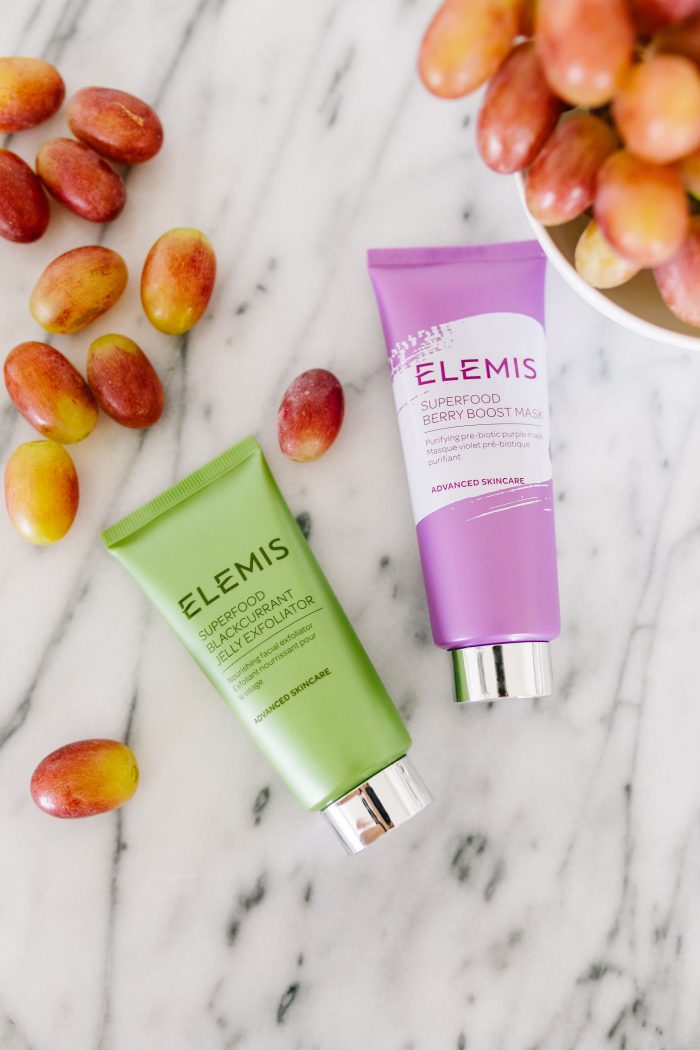 Elemis Superfood Skincare:
Cat's out of the bag, people. I'm 31-years-old and my skin is rapidly feeling each day it seems! I started noticing some small wrinkles when I was 27 and now I have to take really, really good care of it. I always have, but it seems if I'm not incredibly consistent with my skincare routine, my skin isn't smooth or blemish free. I've been trying out the new Elemis Superfood skincare products, and I have been really impressed with how my skin has reacted to them. I even have a discount code for you!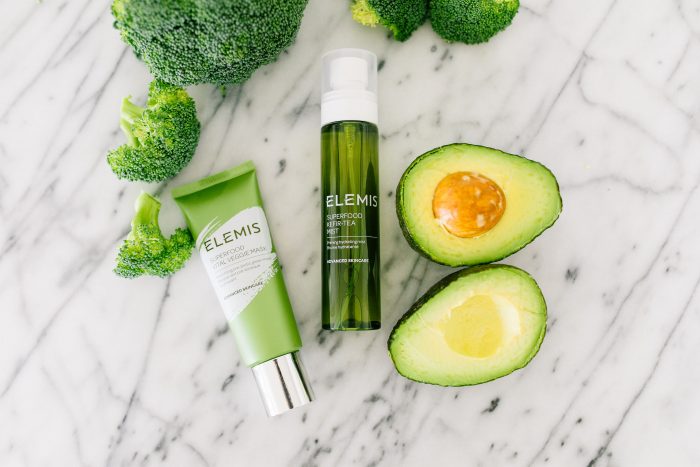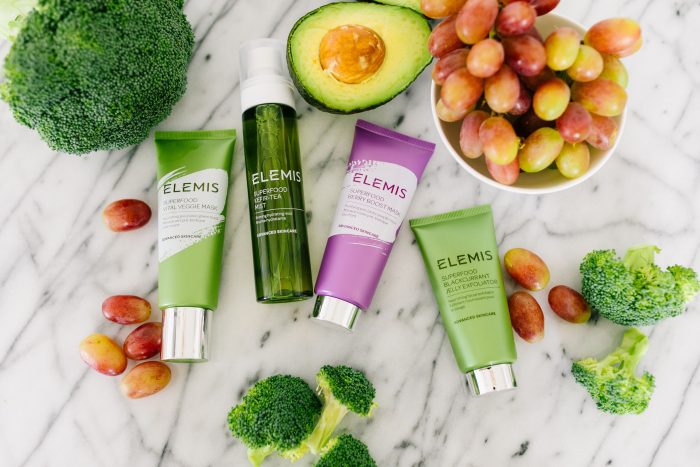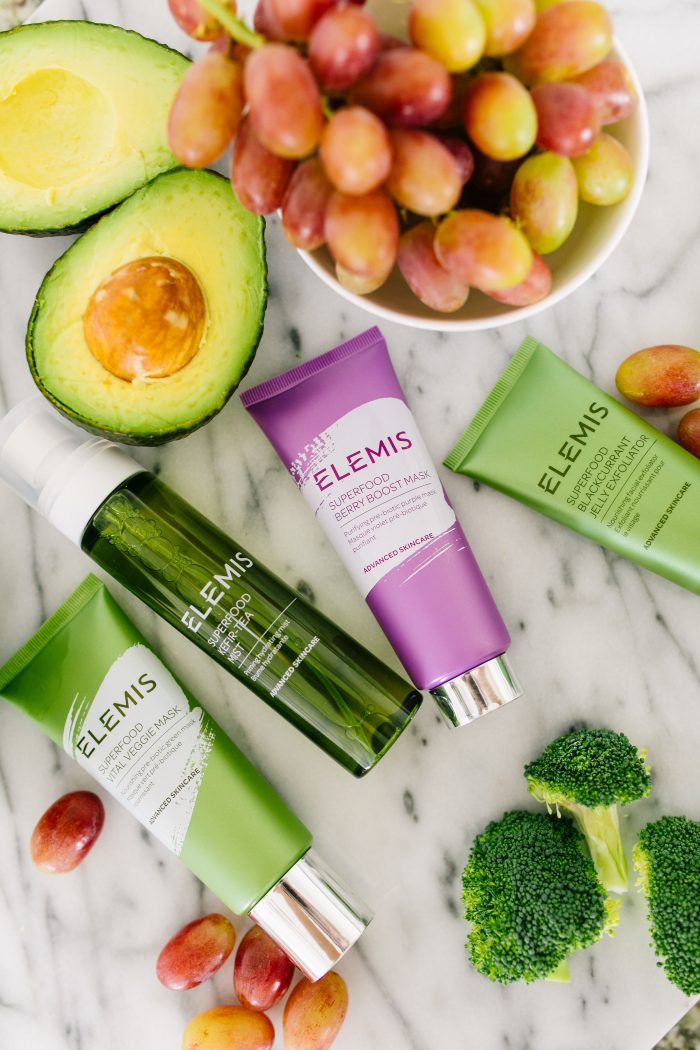 I love taking baths at night and putting on a mask. It's such a great way to wind down for me. The first combination of the Elemis Superfood skincare that I tried was the Elemis Superfood Blackcurrant Jelly Exfoliator. It smells really good, and it smoothed my skin. After rinsing that off, I applied the Elemis Superfood Vital Veggie Mask. I have had problems with the texture of my skin lately. It's been more bumpy and rough than normal. I think a big part of my problem is living in Utah because the winters are really harsh, cold, dry and the air quality is awful. After doing this routine for the first time, I was really surprised when I woke up the following morning to see that my skin was much smoother. To be honest, I wasn't expecting to see such a big difference right from the start! Use code 15SUPERFOOD for a 15% off discount!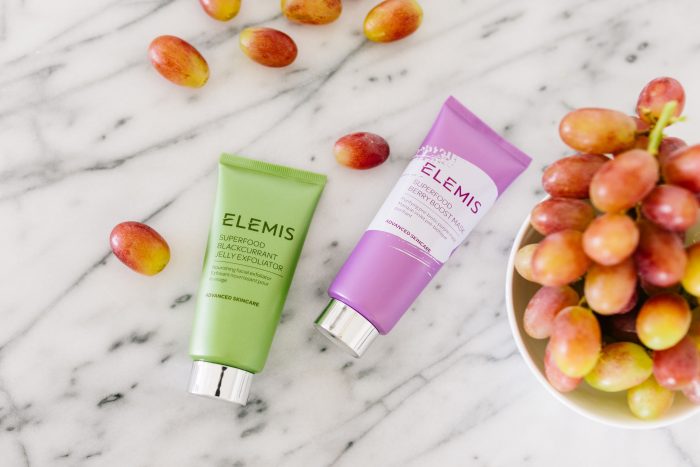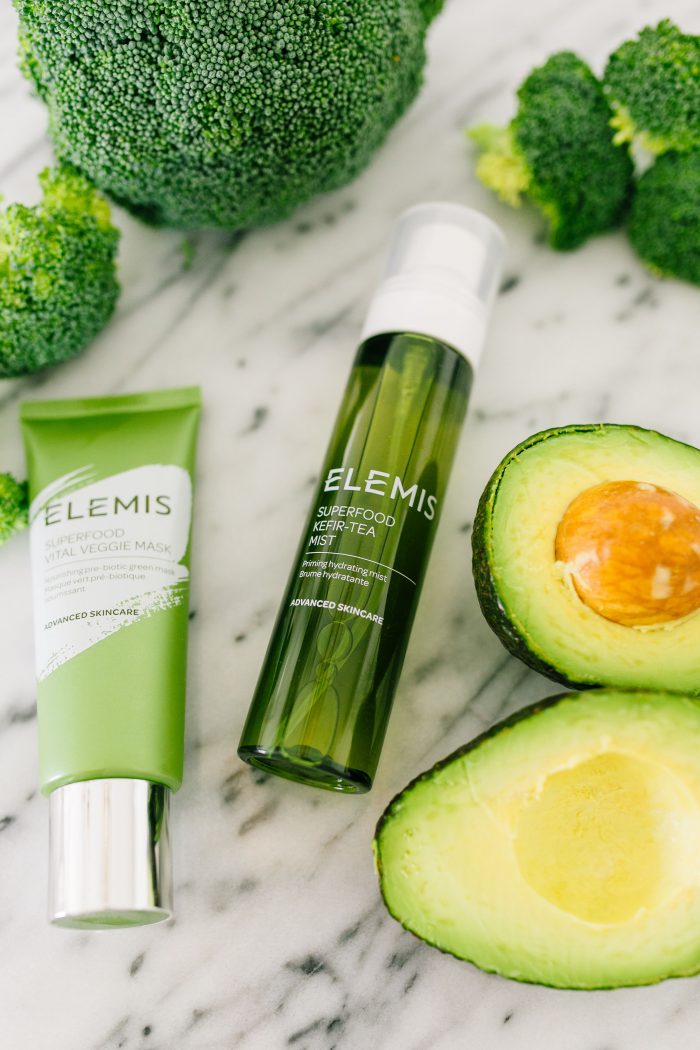 I have been spraying this Elemis Superfood Kefir-Tea Mist on my skin in the morning before I apply my makeup each morning for the last week. It adds additional hydration, balances and tones, and it's rich in antioxidants which is especially good for my skin when Utah Valley has a nasty inversion. We live in a valley that gets polluted with smog that gets trapped between snow or wind storms. Yuck! I'll take all the help I can get.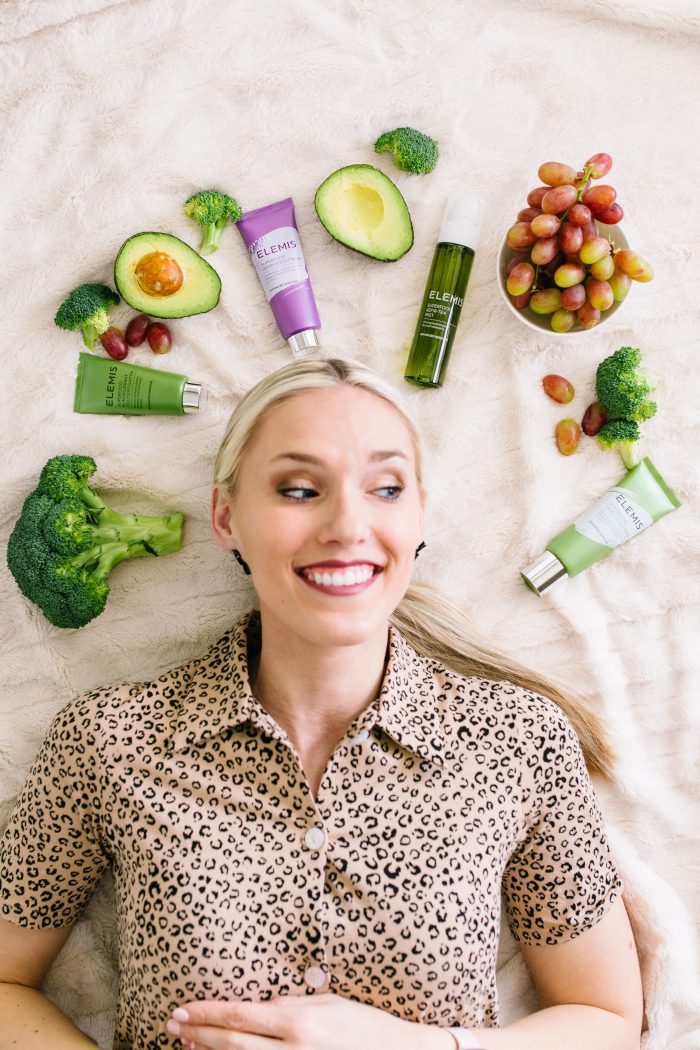 This Superfood Berry Boost Mask is perfect for those with slightly oilier skin. It absorbs excess oil leaving skin balanced and matte, and also helps promote a clear complexion. I'll take it! Click here to get 15% off using code 15SUPERFOOD.

Lastly, please take a gander at the photo below. Goldie observed my photographer taking the picture of me above. I could tell the wheels were turning in that little mind as she watched me. As soon as we were done taking this pictures, I got Goldie down from her high chair, she walked right over, laid onto the blanket and started striking poses LIKE THIS! Oh, girlfriend. She constantly has us laughing!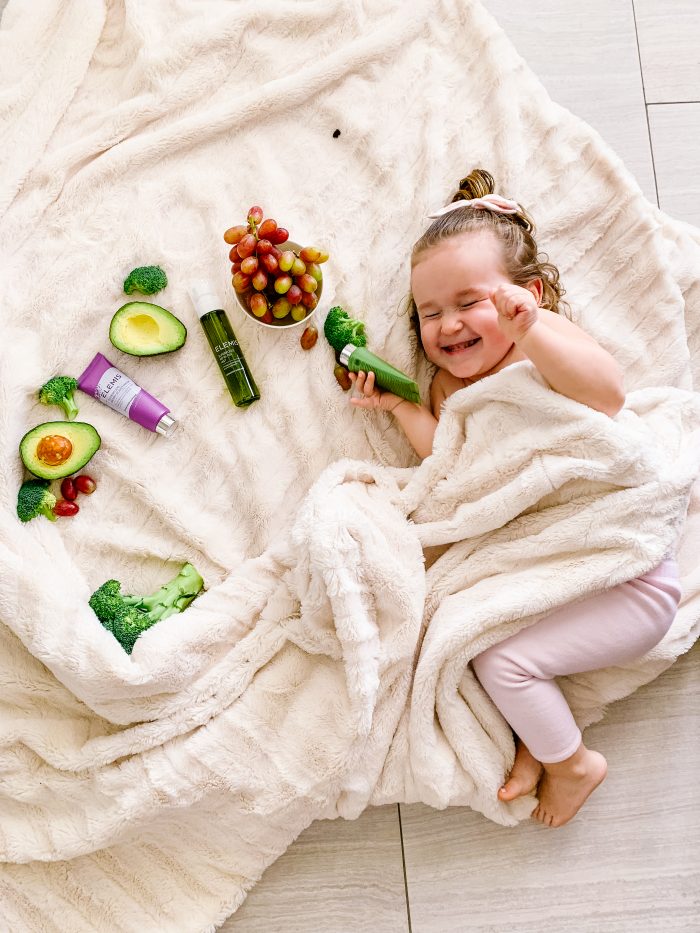 Thank you to Elemis for partnering with me on this blog post!
Loving this Elemis Superfood review? Take a look here for more of my skincare favorites!