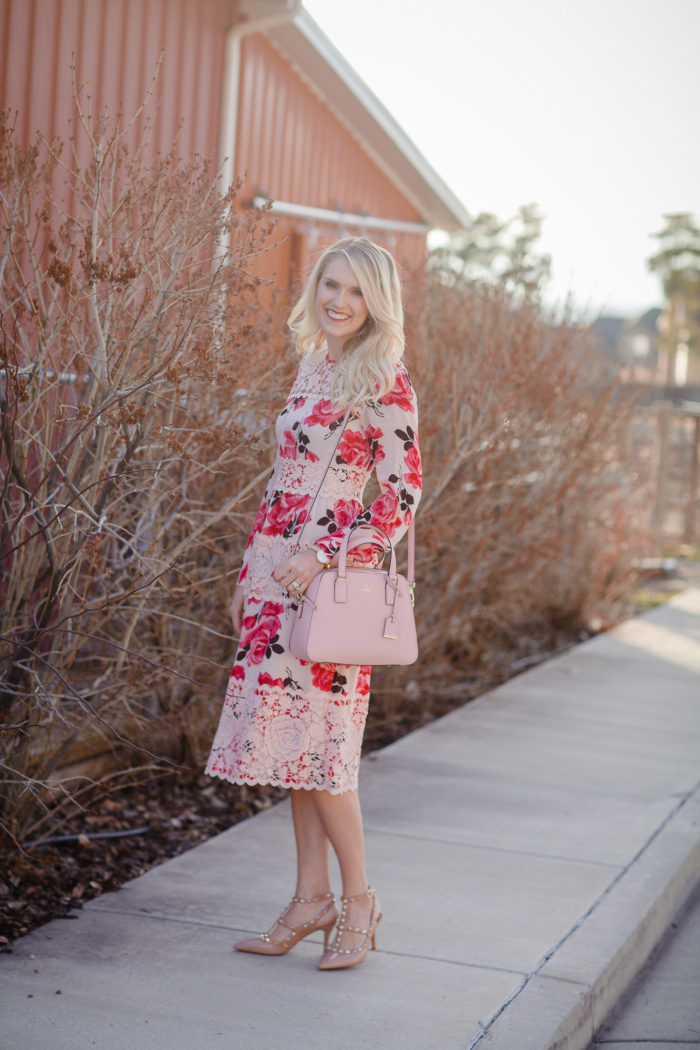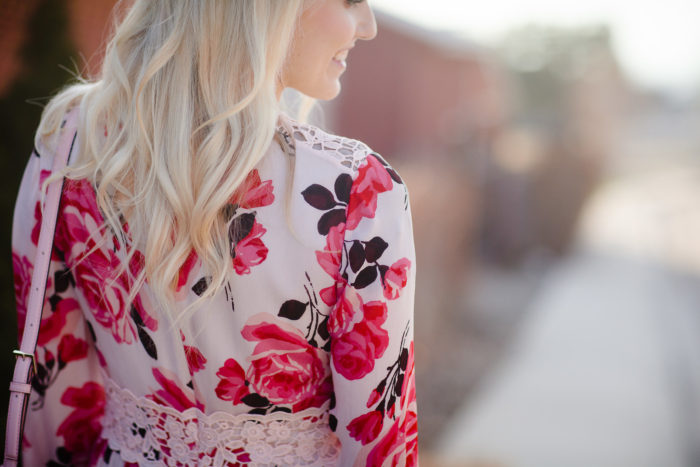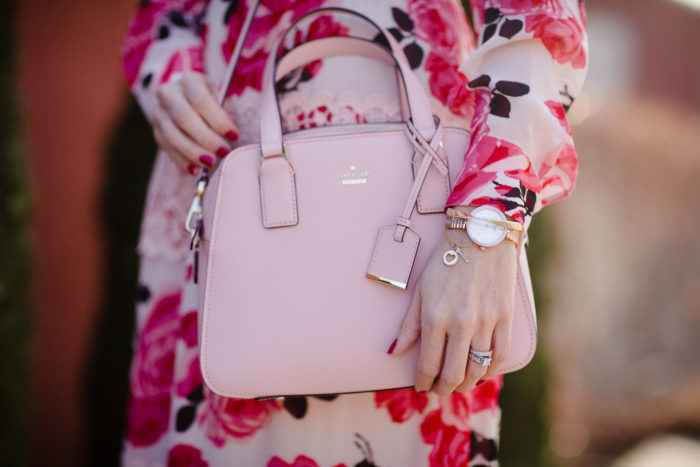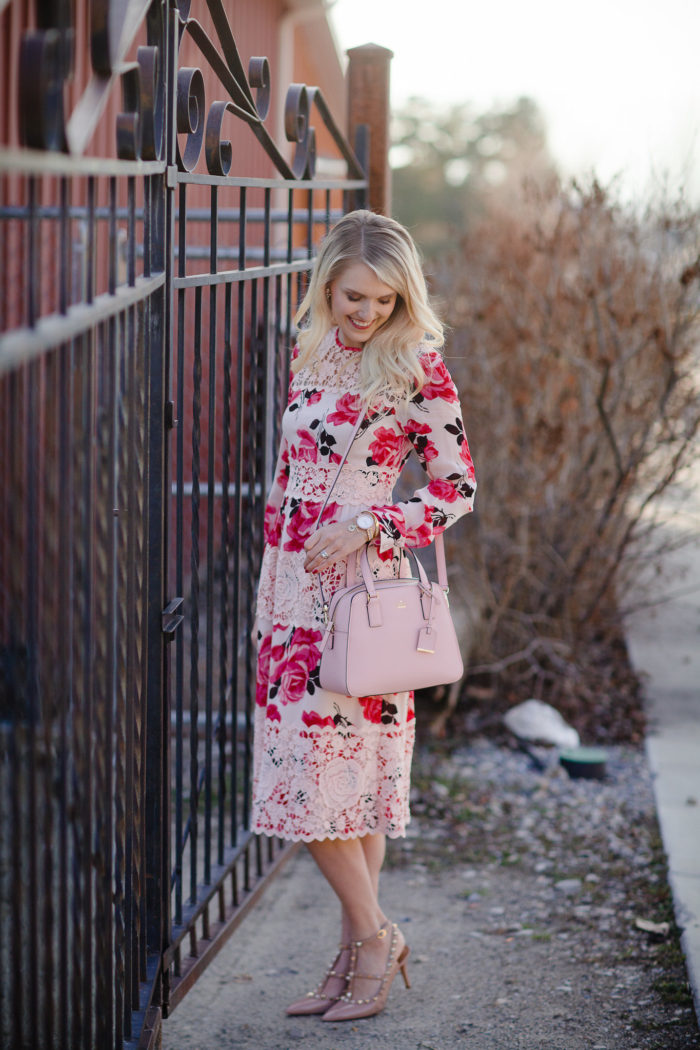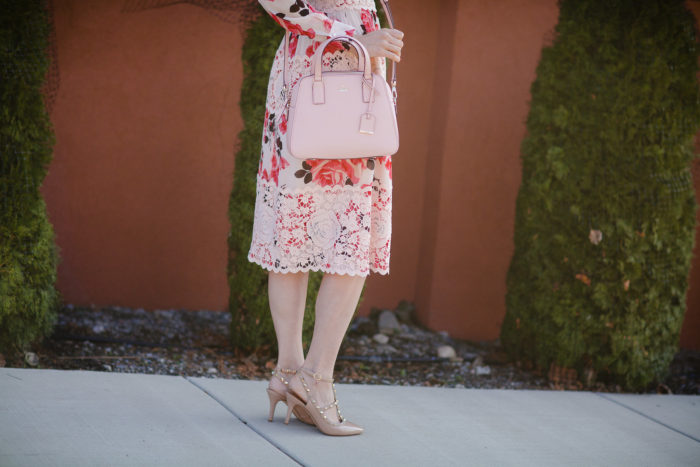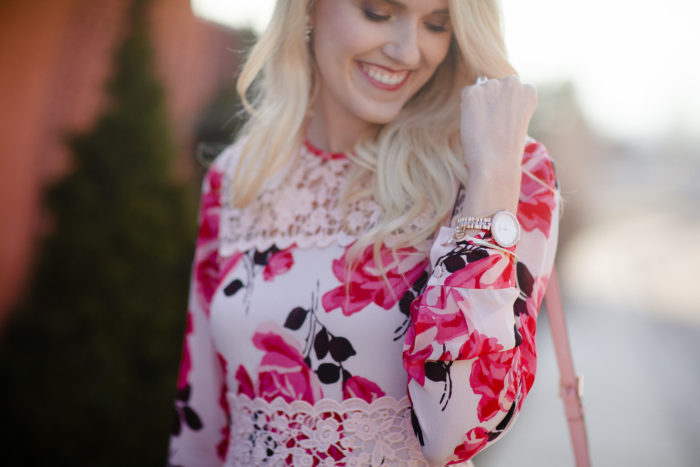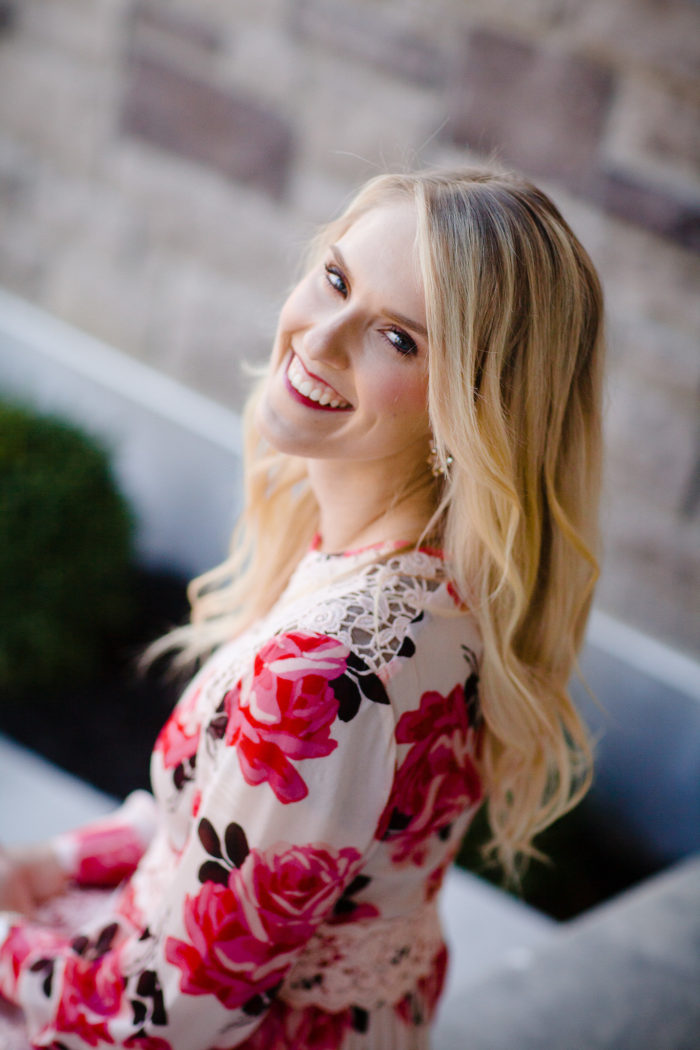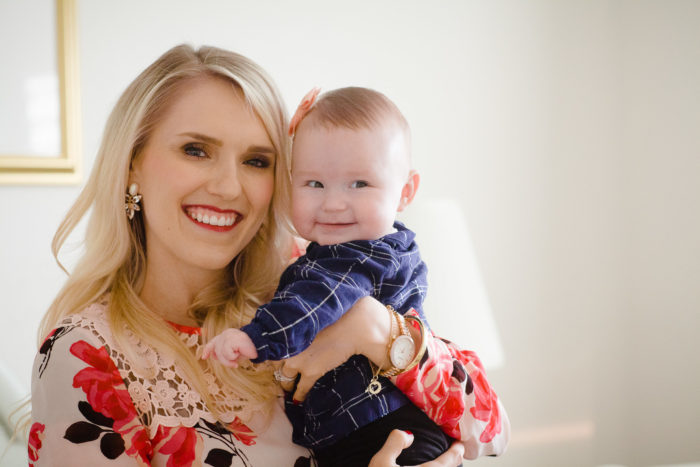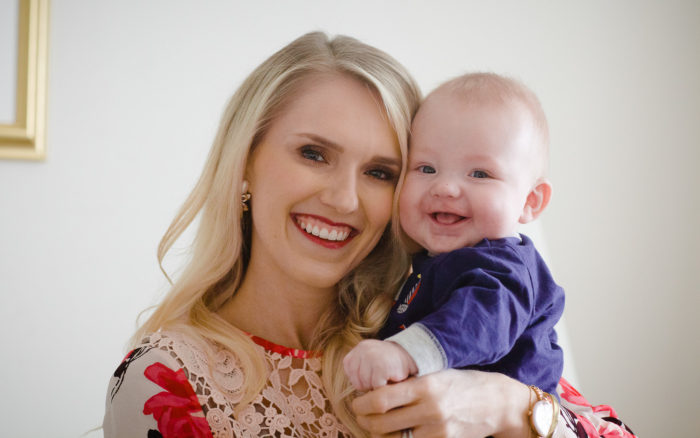 Dress | Earrings | Bracelet | Bracelet| Watch | Pumps (on sale!) | Handbag | Wallet (all c/o kate spade new york except the pumps)
It's no secret that my absolutely favorite handbags are by kate spade new york. I always let you guys know about their surprise sales so make sure to watch out for those too because we're friends and I got your back…like any good friend would do.
The handbags and wallets that I have purchased from kate spade new york look new for YEARS (I've had my wallet that I literally use and touch every day and it looks the exact same since the day I bought it 3 years ago). Yay! Their new collection just came out and it's incredible. This dress is definitely a huge splurge, but it's the prettiest dress I have ever owned!!
I love this new cameron street little babe bag because it's the perfect size. Especially now with my babies, I don't like carrying around a big purse because I also have to carry them and a diaper bag. I love that it has a strap that I can put around my body to carry as a cross body bag because I still haven't found a way to grow 3 extra arms. When I do, I'll let you know, but until then, I need my other two arms for the babies. This bag is perfect!
What I loved most about this bracelet is that it's not a bangle that slips over my hand, it actually has a clasp so it fits my wrist well, plus it's really easy to put on. Bangles that don't have a clasp are a disaster because they always fall off! I also absolutely love these earrings because they go with pretty much any outfit. You'll see me wearing these a lot in my #parcellsundayselfie each week on Instagram!
I hope you guys had a wonderful Valentine's Day yesterday! The twins and I dropped off a few valentines to loved ones and then they didn't get their full nap so the little babes were tired. But that didn't stop them from telling me that they can't wait to eat candy on Valentines day next year and that they were disappointed that I didn't let them eat it this year. 😉

Favorite SALE items…save hundreds!! These are too good:

Thanks to Haylee from Lou la Belle photography for taking these photos!
Thanks to kate spade new york for sponsoring this post!