Fall style guide: gold jewelry, jeans and sneakers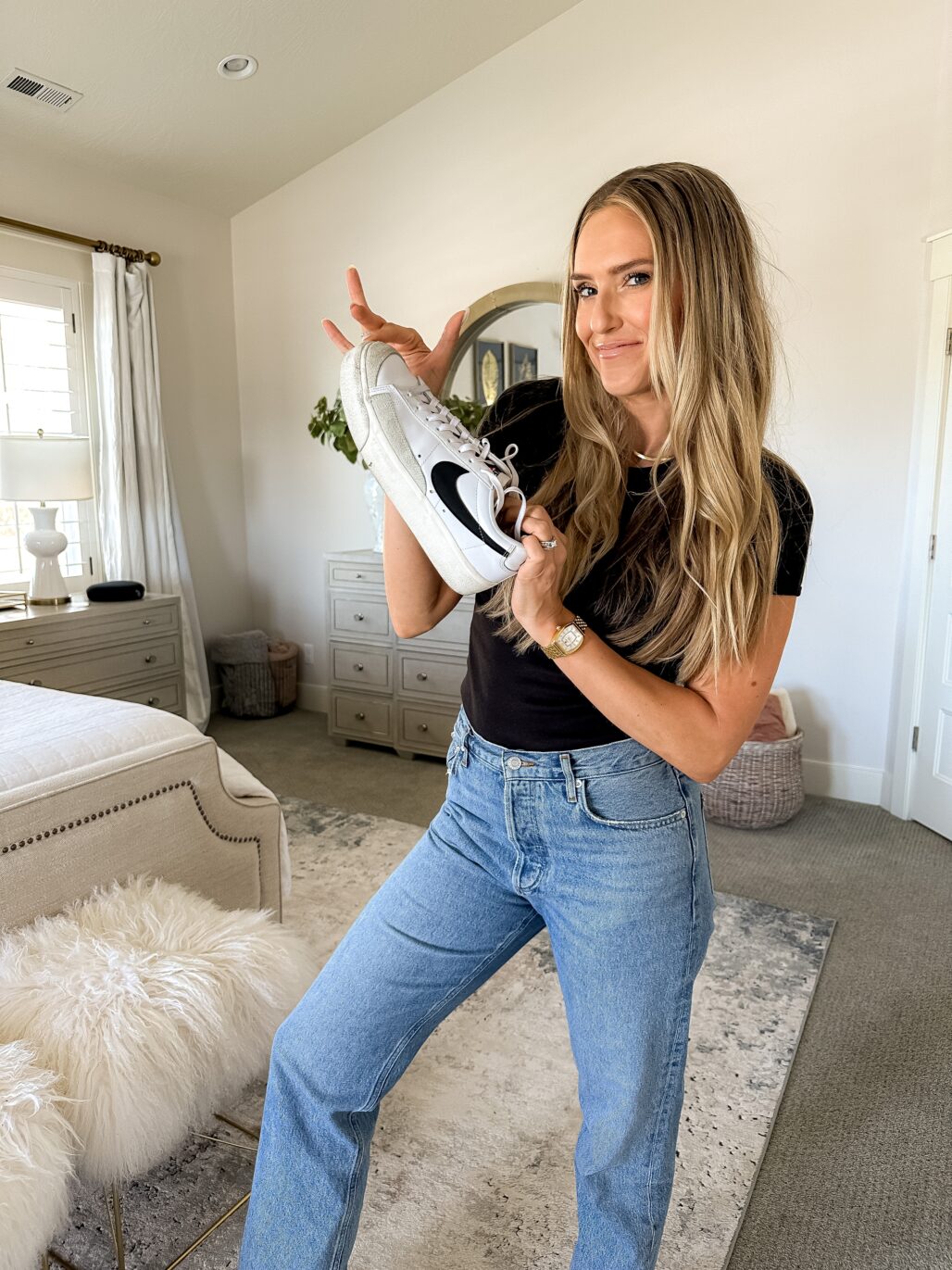 If you haven't downloaded the FREE fall style guide yet, click here and check your email!
The next 3 items are stunners in the best way because, like the previous 2 items on our fall style guide, they are simple!! I think that's what most people get confused with when they are dressing each day and thinking that others must be doing…making it complicated. Getting dressed can be fun and make you feel pulled together and classy, and people who do get dressed and ready every day have most likely found a way to make it simple and sustainable.
Make sure to tag me on IG @jenicaparcell so I can reshare your cute style. I'll be sharing my looks all fall long to give you ideas on how to mix and match and reuse your items over and over again!
how to style the gold jewelry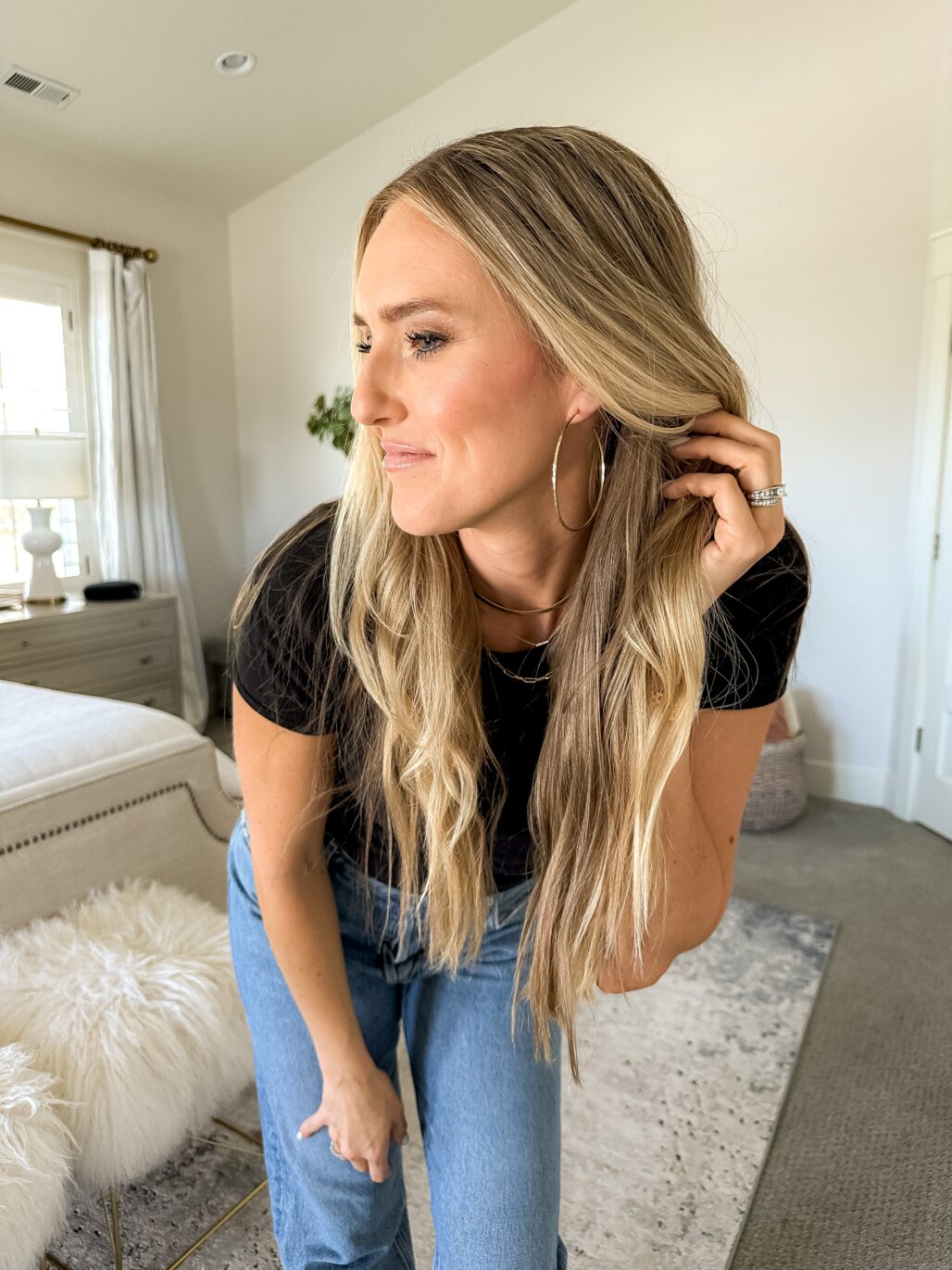 You can have gold jewelry that your husband got your for your 10-year-anniversary, or you can have a $10 pair of gold earrings from Amazon and they can both look incredible. I have both and I mix and match them! My new favorite earrings that I just got this month HERE are super affordable, go with everything and I honestly can't believe the price. I also wear these basically non stop. Here's why gold jewelry is a must:
Yes, you can wear it anywhere and look classy.
how to style the neutral cardigan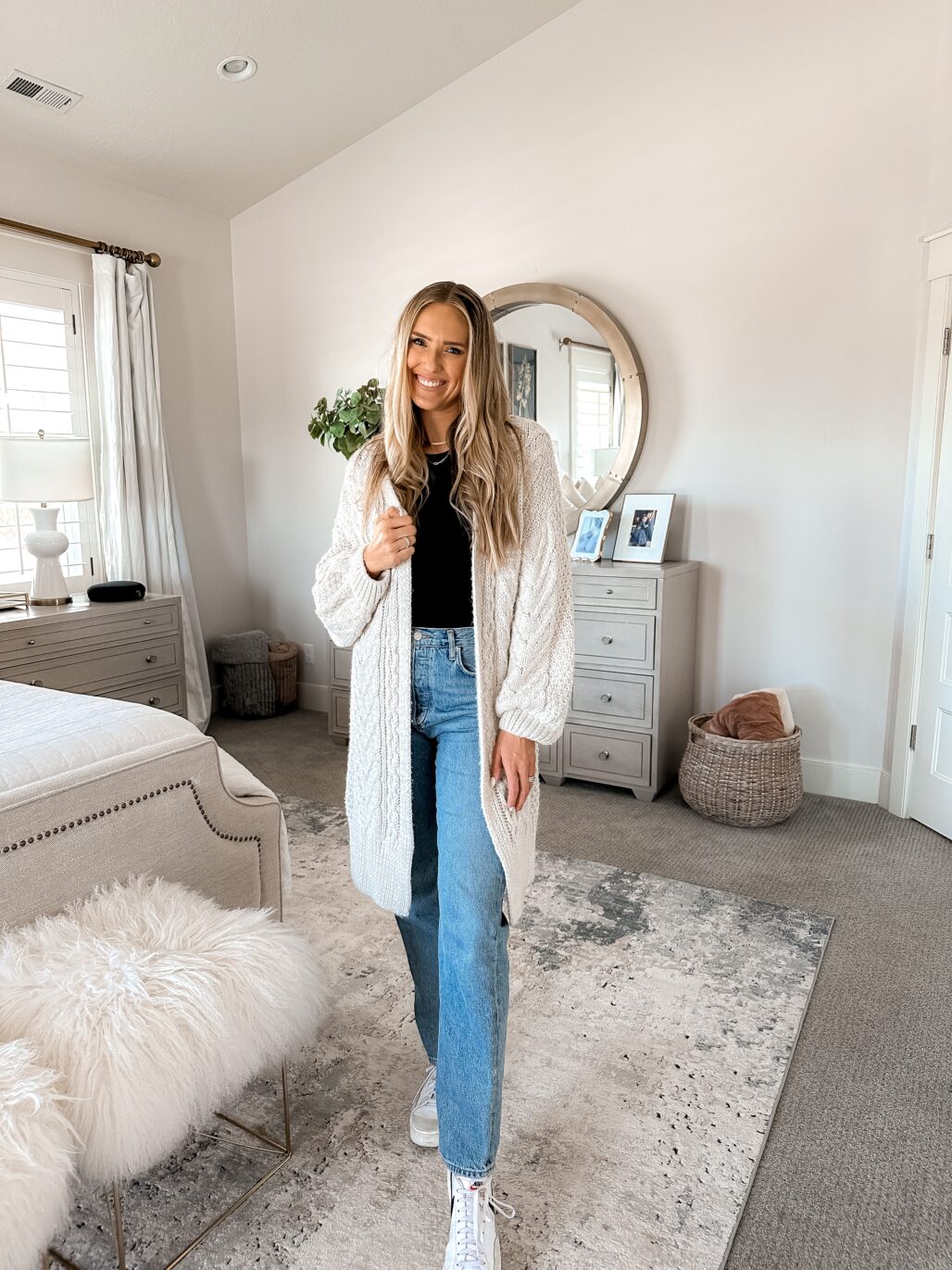 I had several neutral cardigans in my closet from last season which means if you buy items that are high quality, you'll be able to get a lot of wear out of them over and over again. I'll share with you my favorite places to buy neutral cardigans that you'll wear over and over again.
Layer it over your black ribbed tee
Wear with a skirt
Wear with jeans
Wear over a dress
how to style the sneakers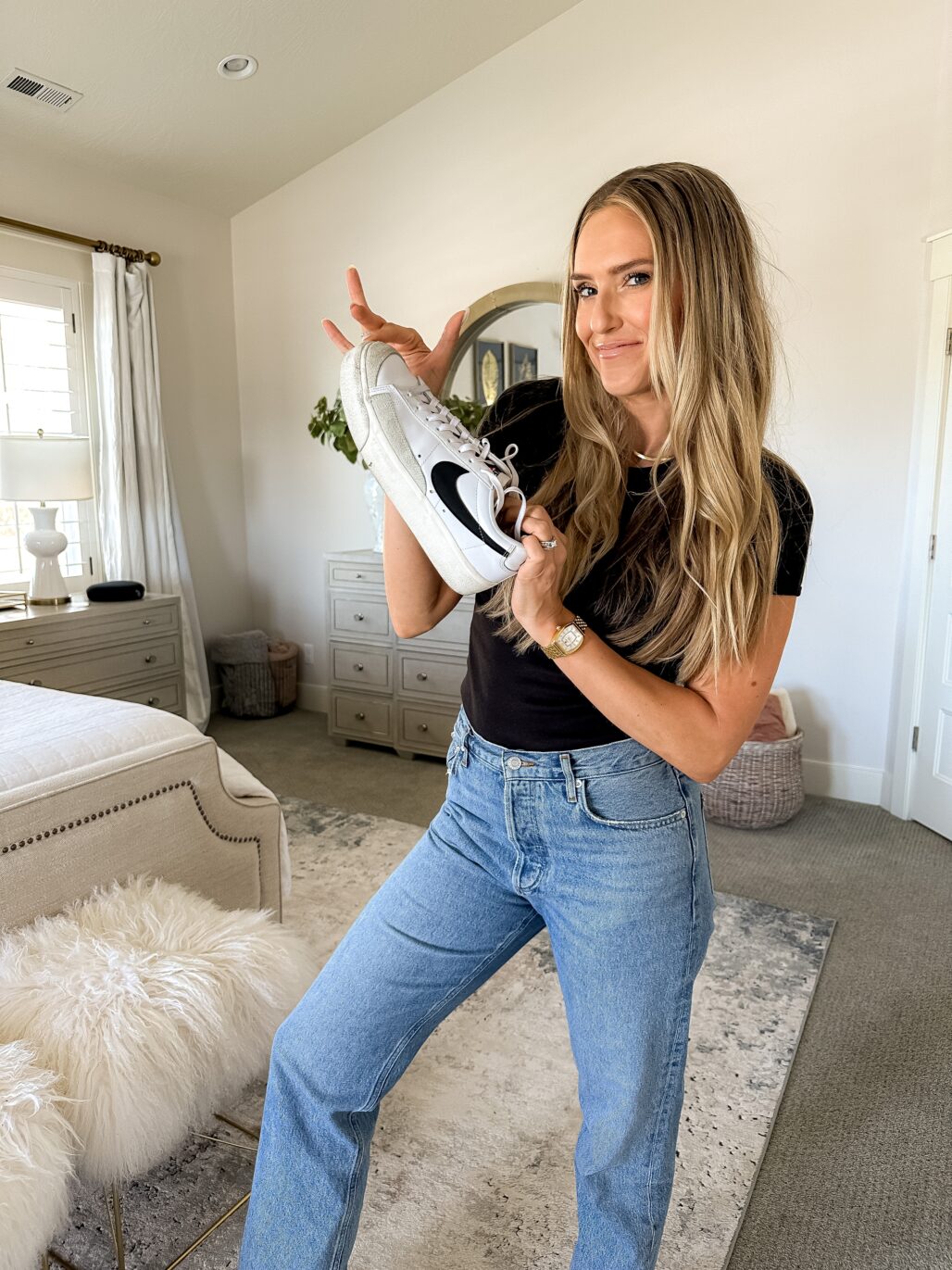 Are you noticing a trend here? All of these items can easily mixed and matched the sneakers are no exception! I like to buy neutral sneakers like this pair and this pair so you can pair them with:
A skirt
A dress
Leggings
Jeans
I'm not kidding when I say these go with everything. Sneakers are comfortable and super trendy right now!

if you liked this fall style guide post, you might also like these blog posts: