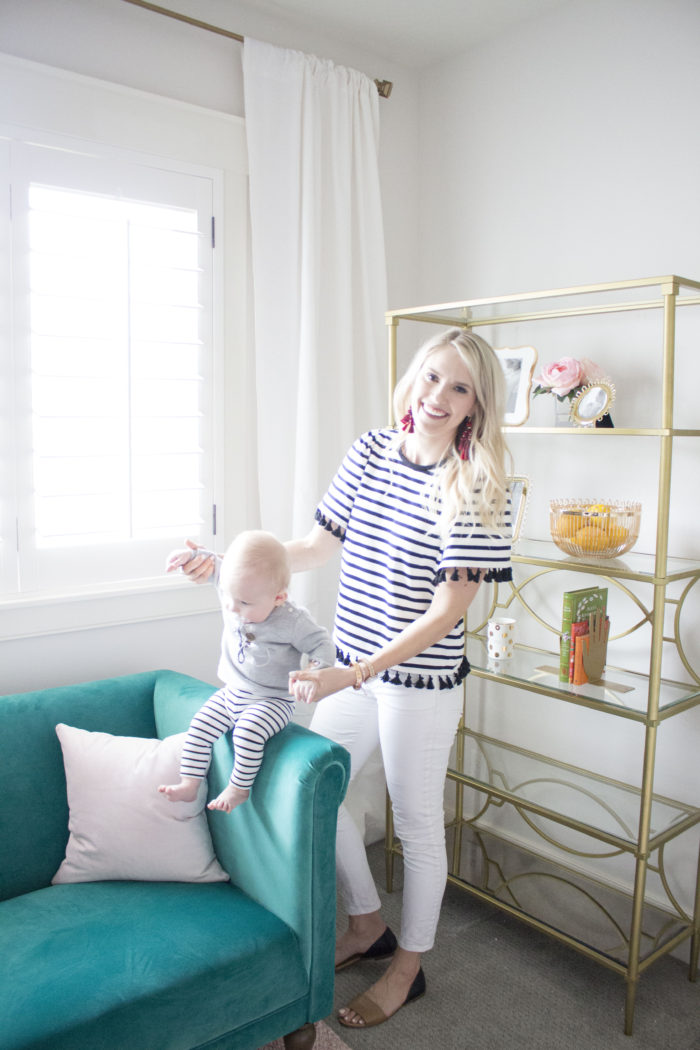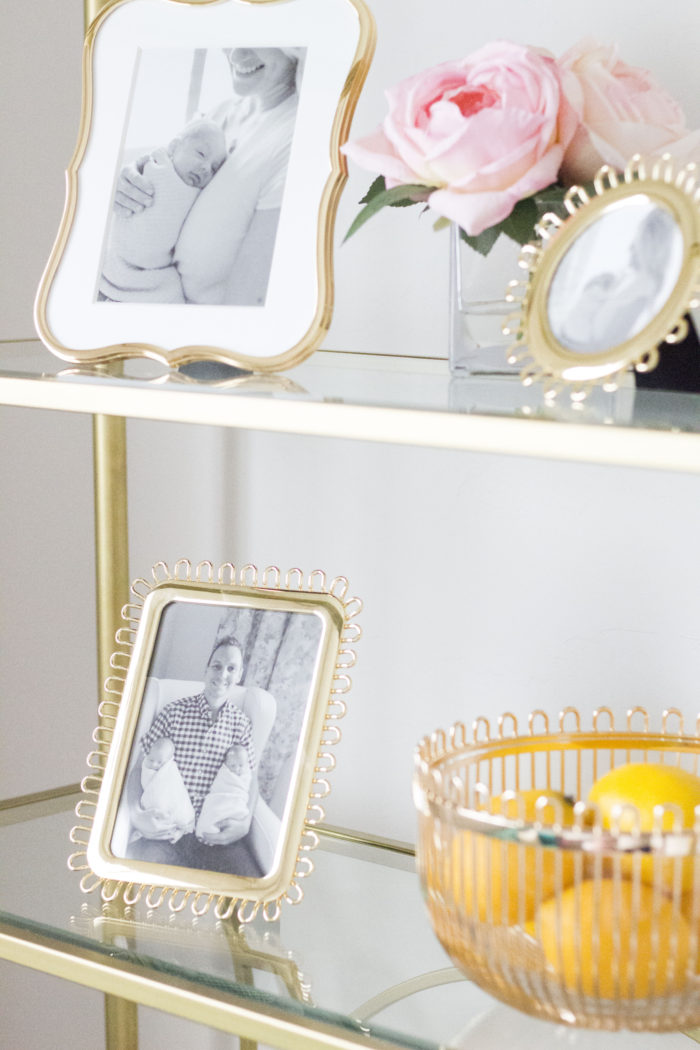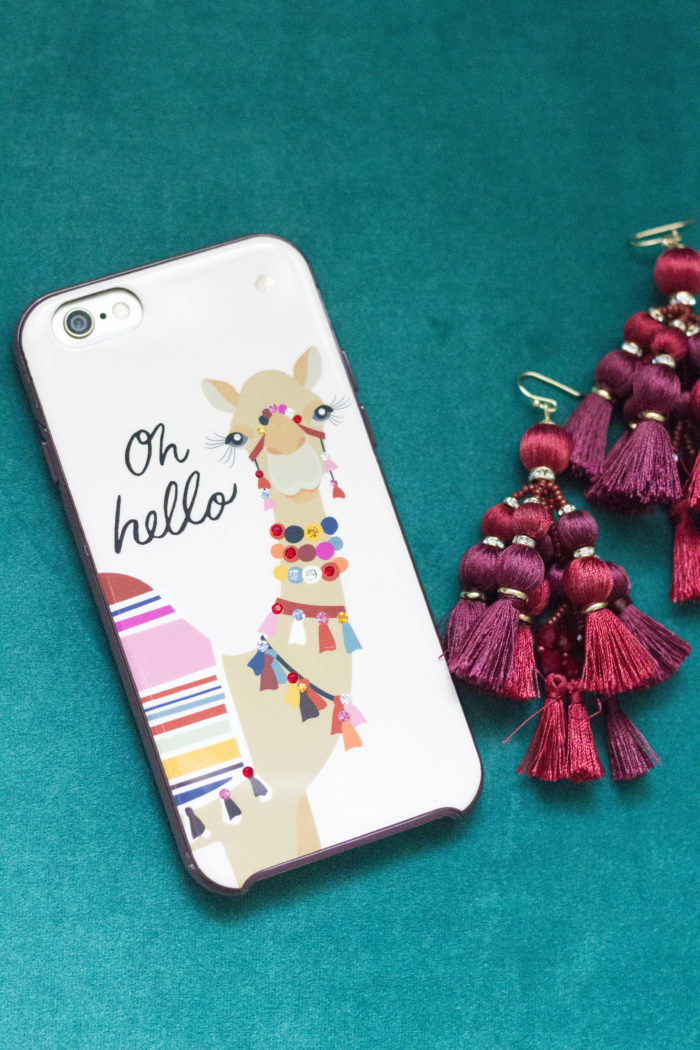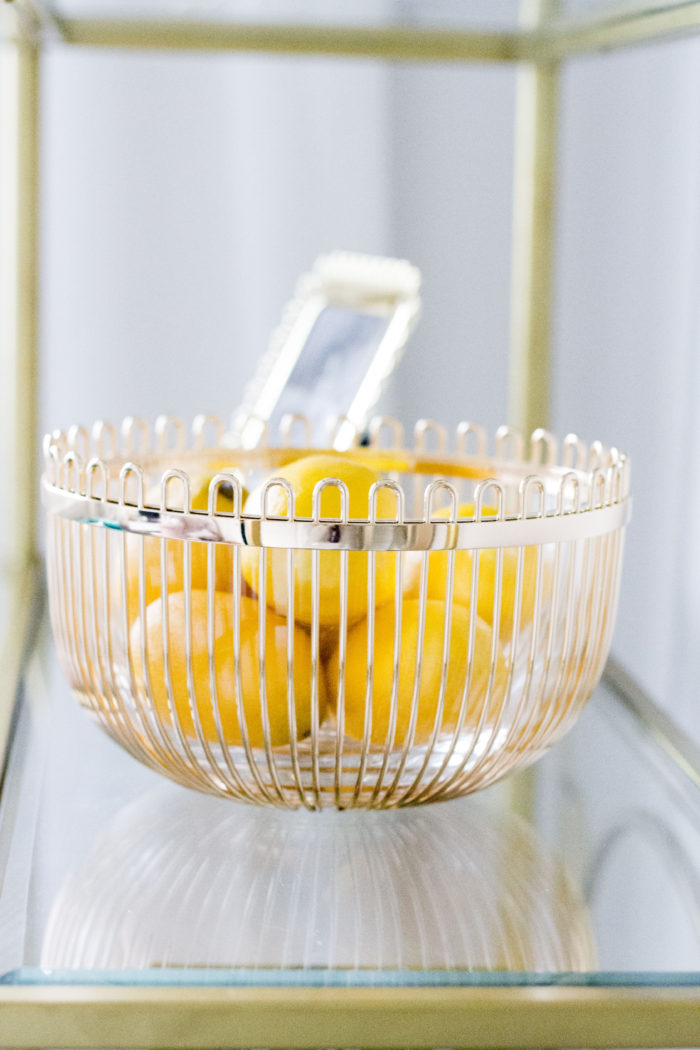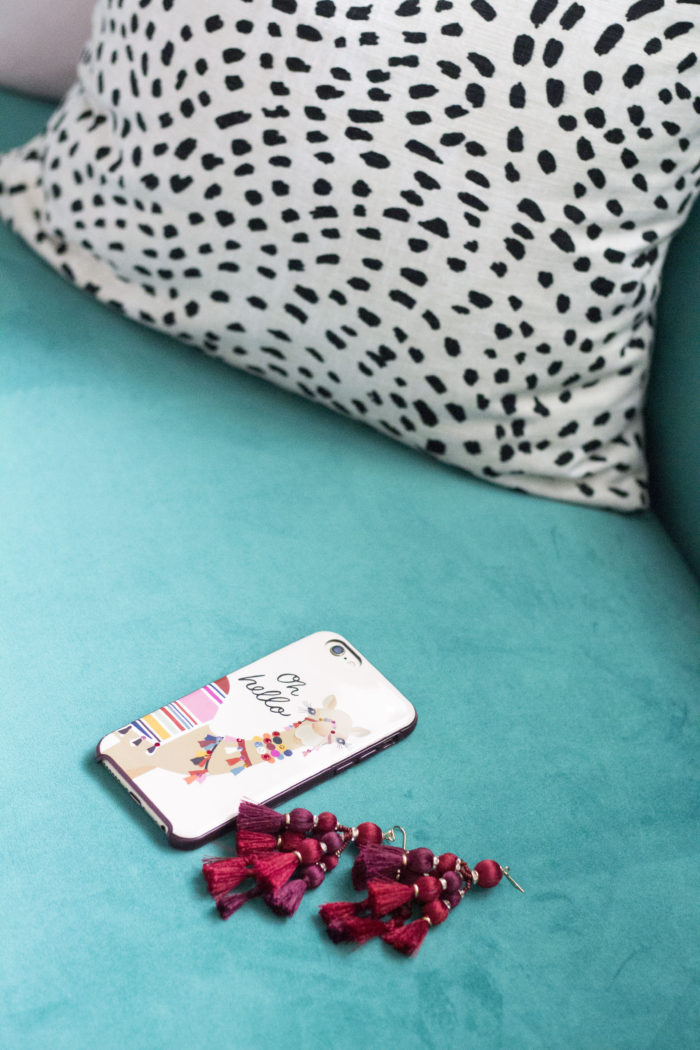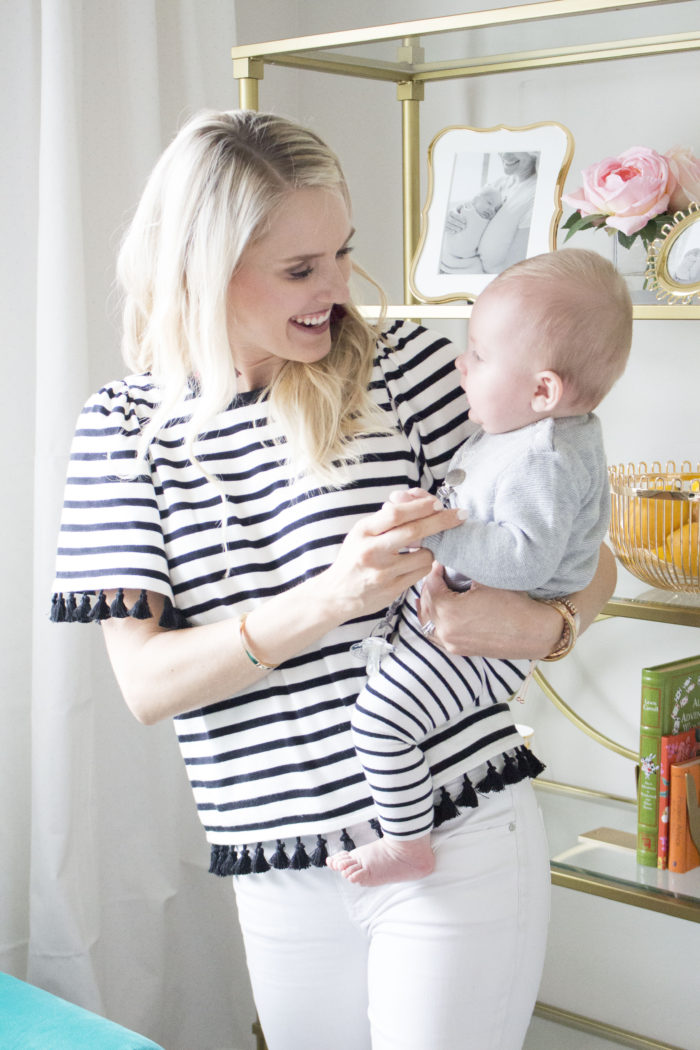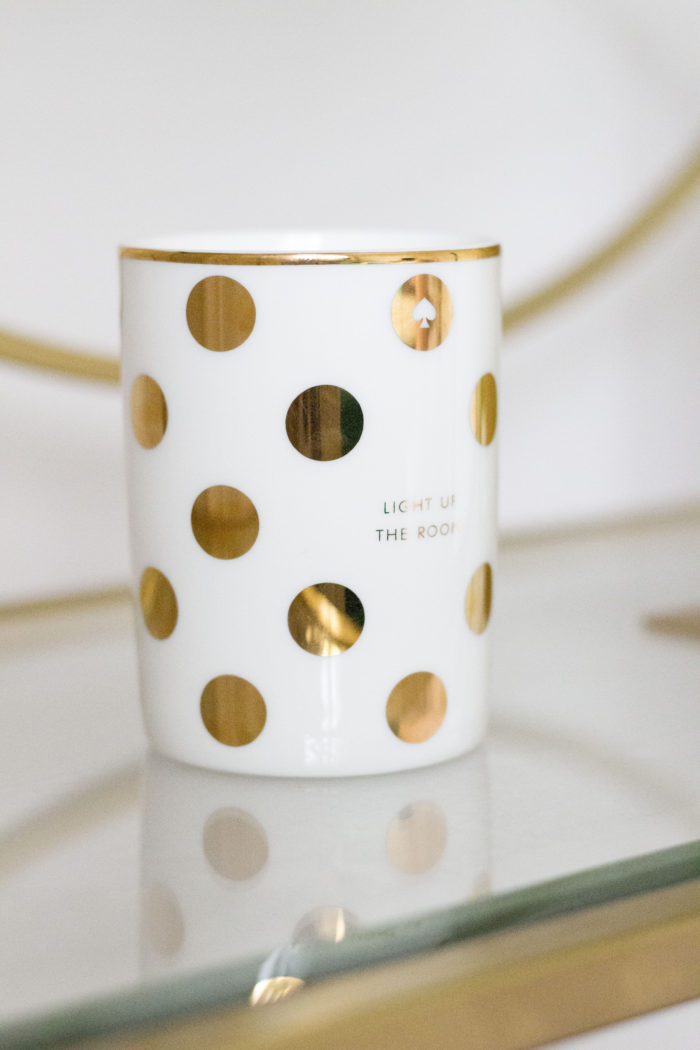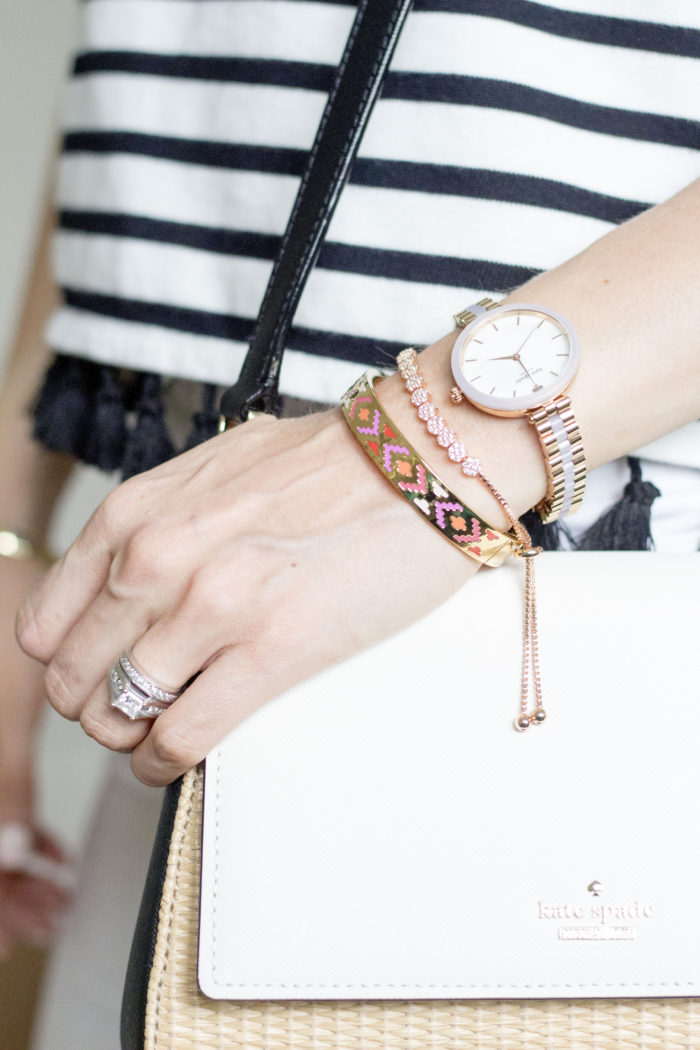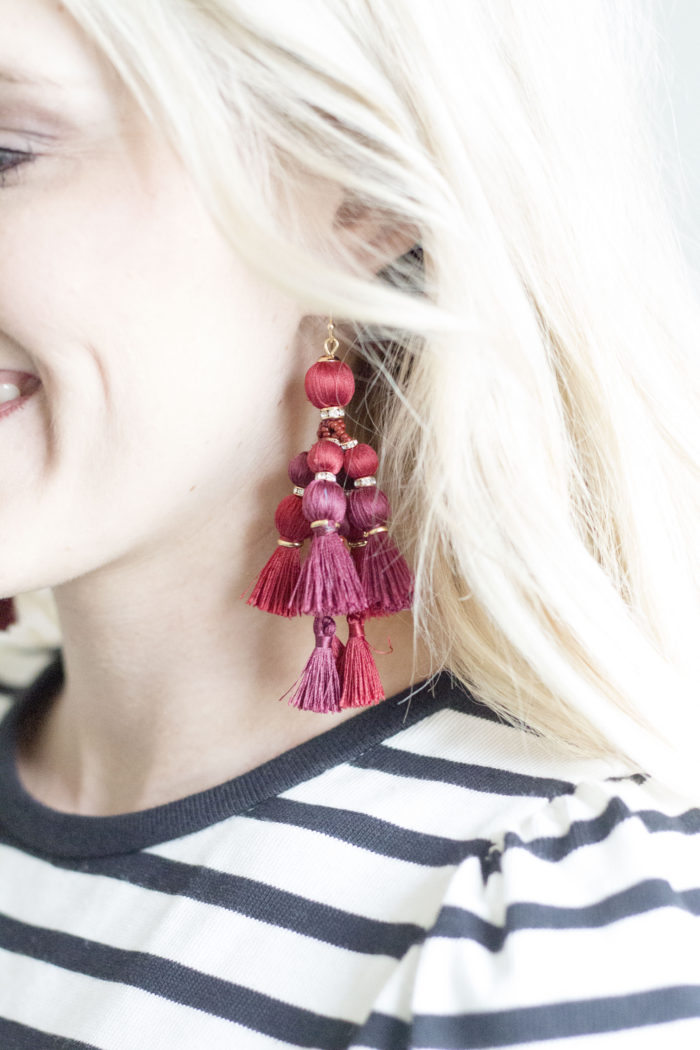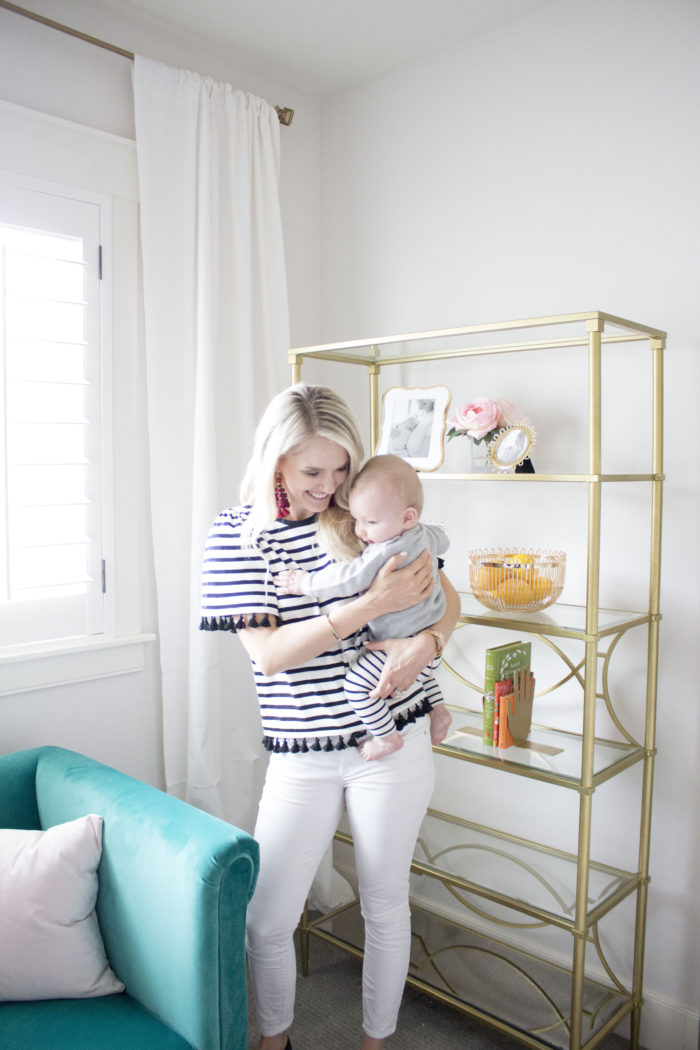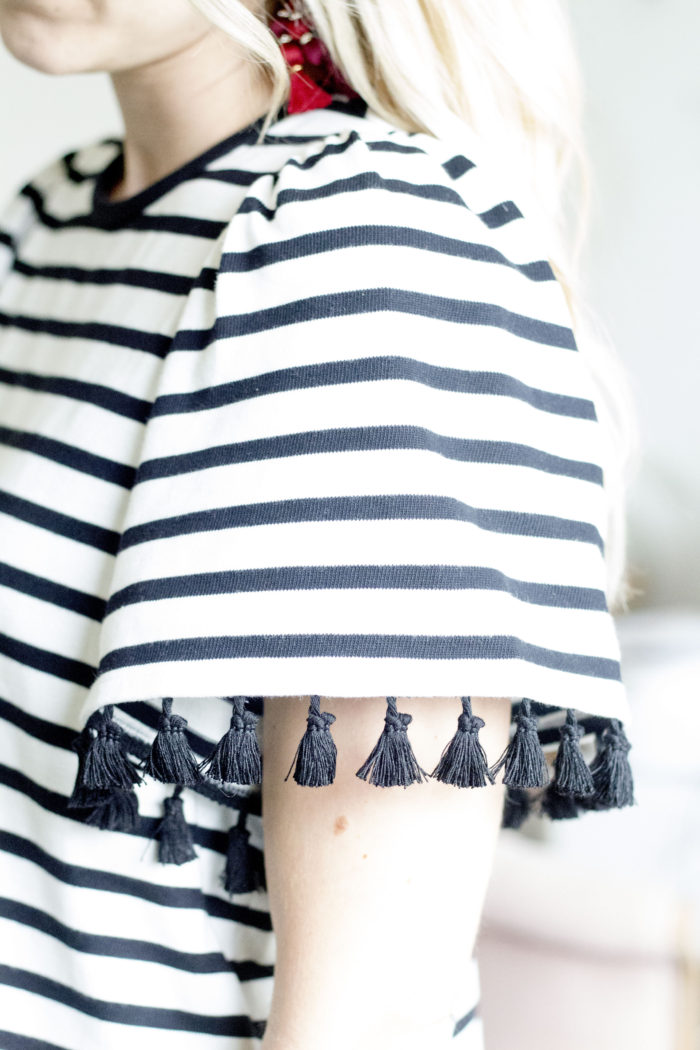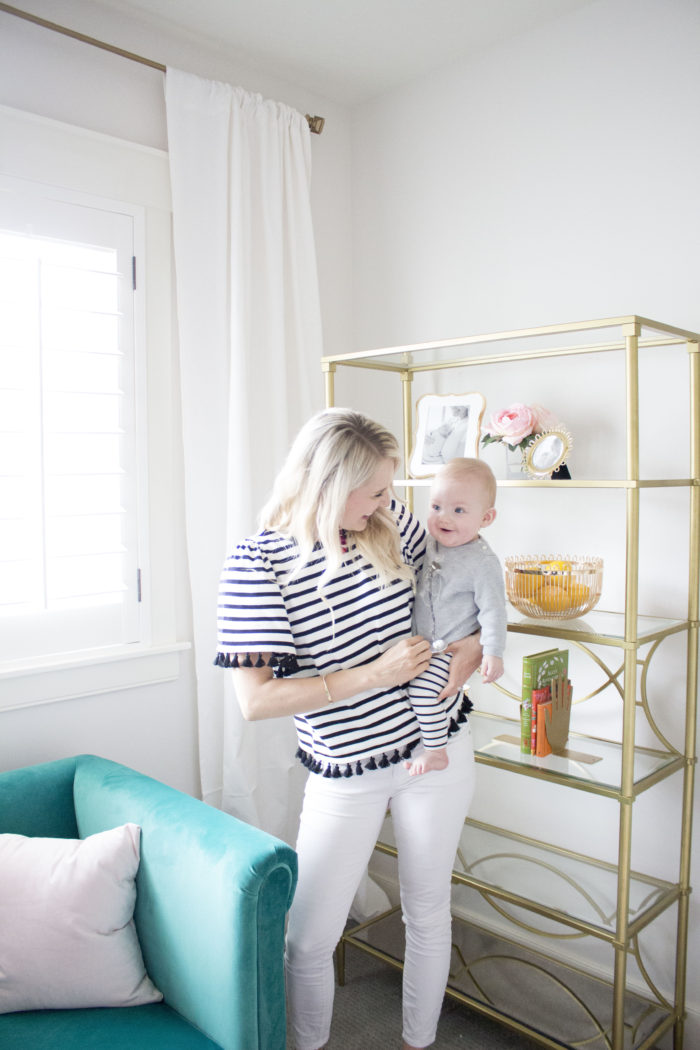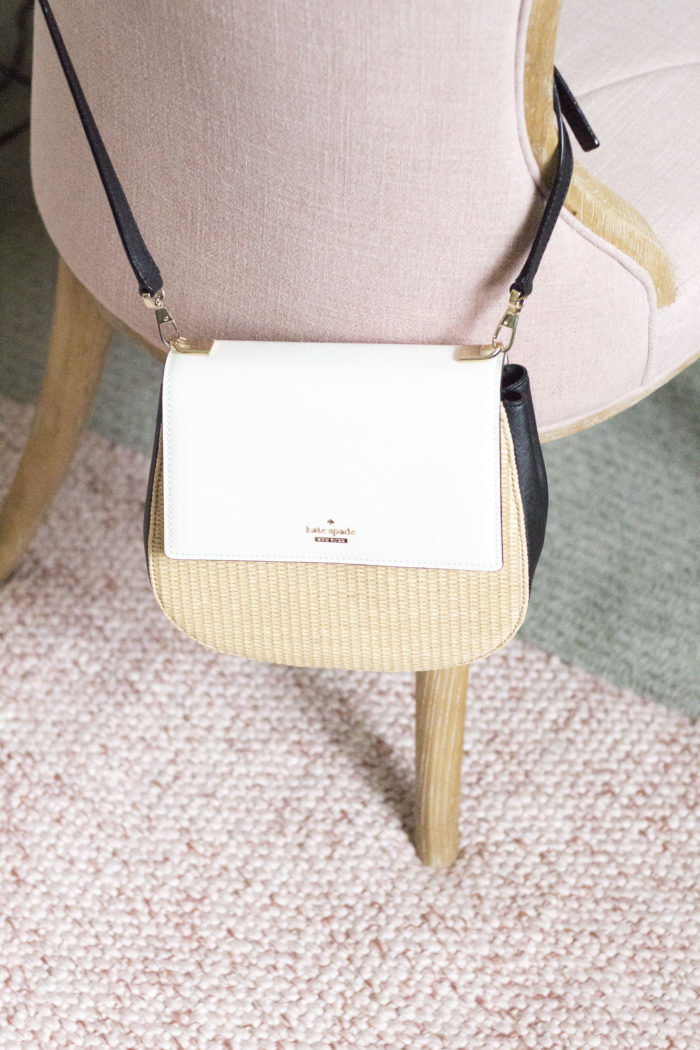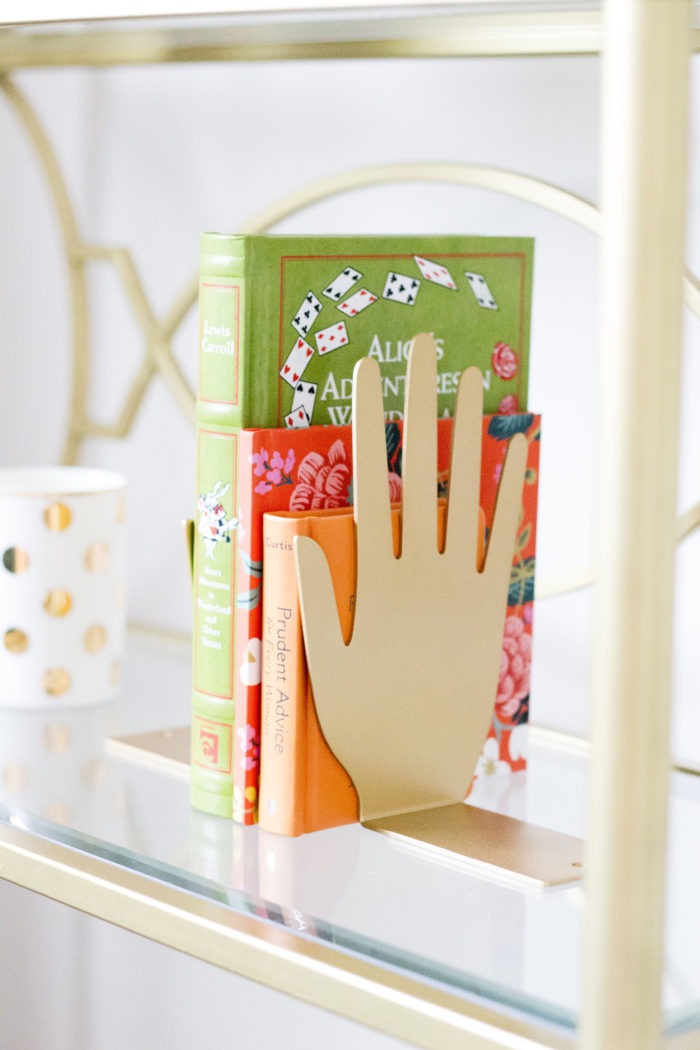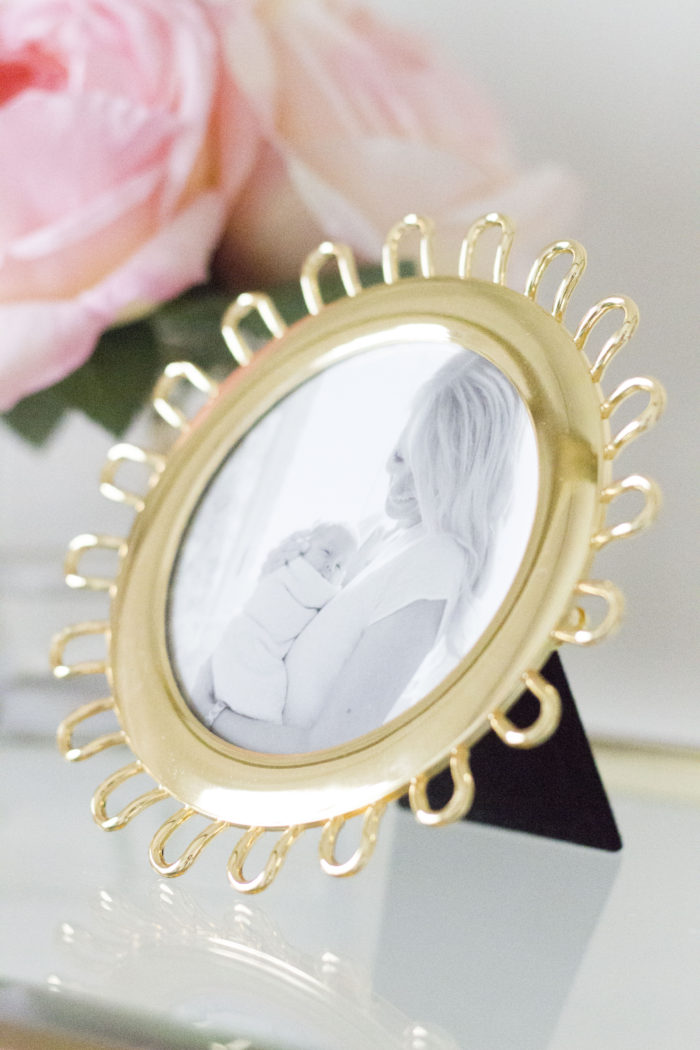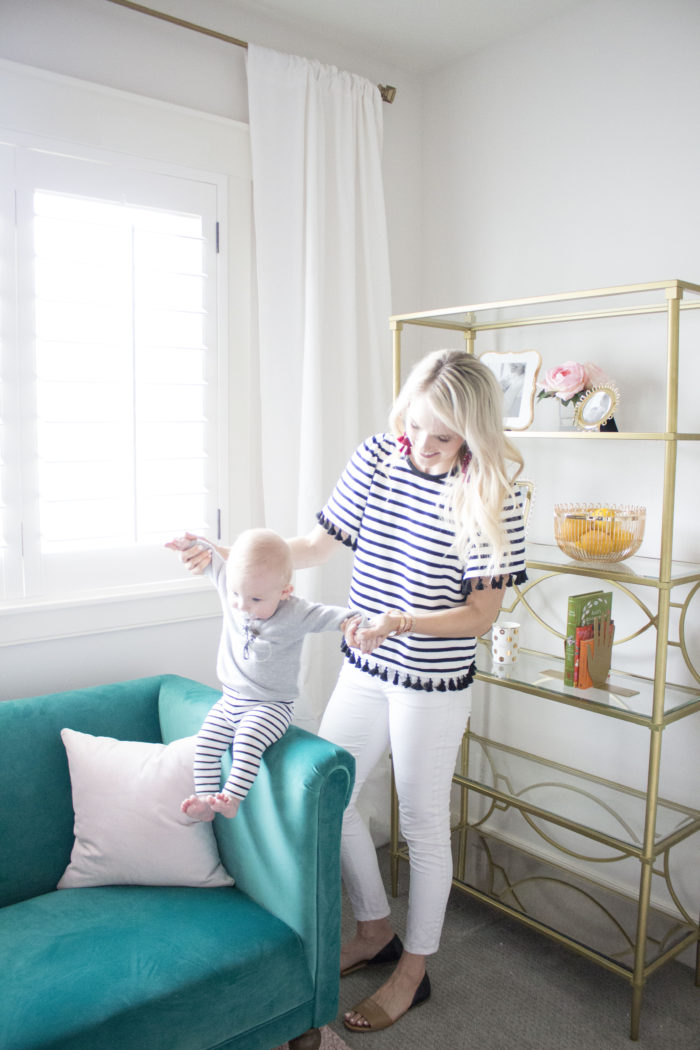 Top | Pants | Shoes| Earrings | Phone case | Bracelet | Watch | Bracelet 2 | Bracelet 3 | Bowl | Picture frame | Picture frame 2 | Picture frame 3 |  Candle | Hand book ends | Green velvet loveseat | Pink pillow | Spotted pillow | Bookshelf | Faux flowers | Blush chair | Blush pink rug | Curtains
I've said it once and I'll say it again. I love kate spade new york, and I'll tell you why. The details! On everything they have, there is a little quote or happy thought. For example, I wore this skirt last night and on the tag, it says, "skirt the rules." Or on my cute gold stapler, it says, "keep it together." I love the playful details. For me, they honestly just make me smile and remind me not to take life too seriously.
I've told you that I'm completely re-doing my office so that it's a bright, inspiring space and it's looking SO GOOD! I'm very, very excited to finalize the finishing touches and reveal the whole project next Friday. In the meantime, I wanted to share some details that have made the space start to come to life! You can see this post for the office desk supplies that I love.
I wanted the items on the bookshelf to make me smile, so what better way to do that than to put up pictures of the babies and Tyler? This gold picture frame is my favorite, and I love this smaller version! I also love the scent of this candle. "Light up the room!" is what it says. See?! Details!
If you're wondering why Harris and I are doing a balancing act on the loveseat, it's because he saw me taking pictures and he was quite insistent upon being in them 😉 That's motherhood. A balancing act! He's my sweet boy and I told him that he could be my artistic director. He was great at telling me what to put where. We were matching in our stripes, though, so it was kind of meant to be. I love this top! It's a part of kate spade new york's broome street collection. They are more casual pieces and therefore a lower price point as well.