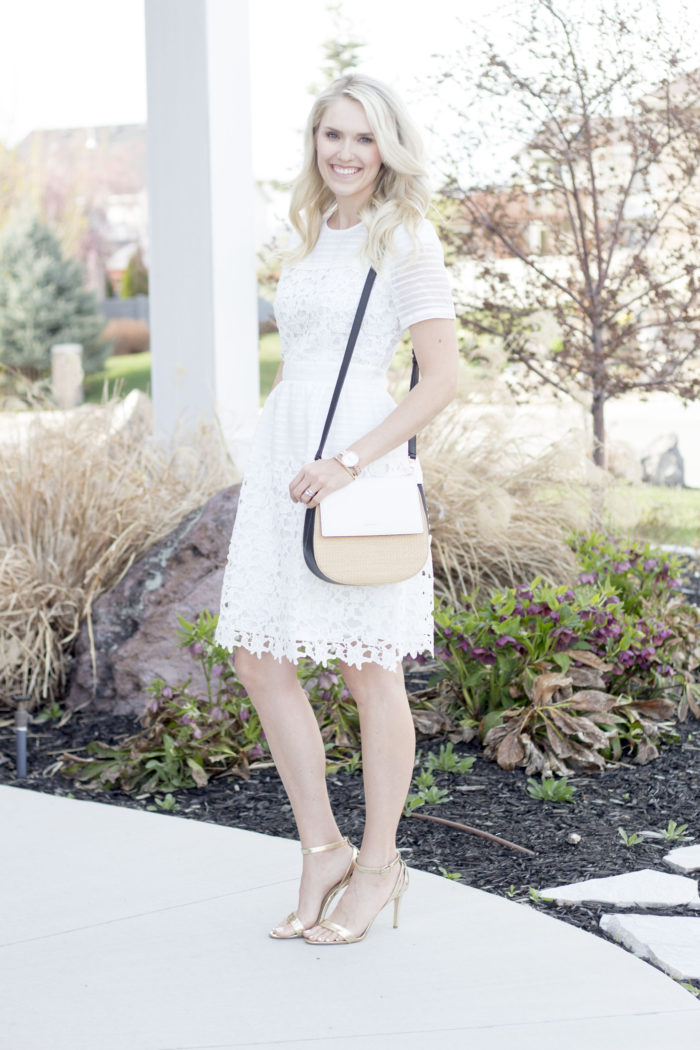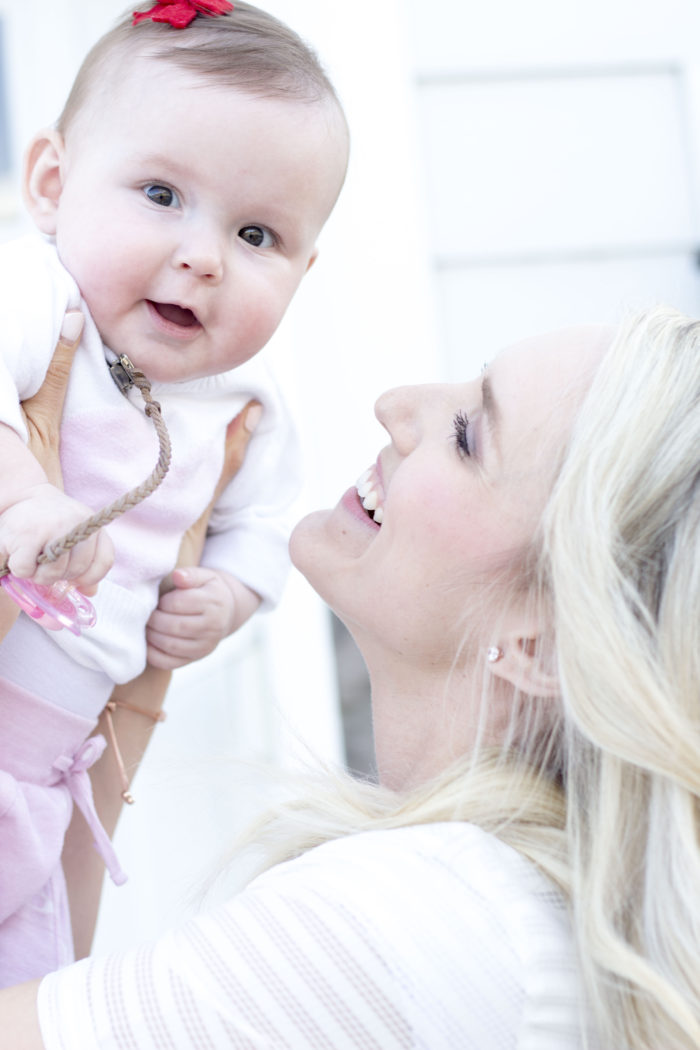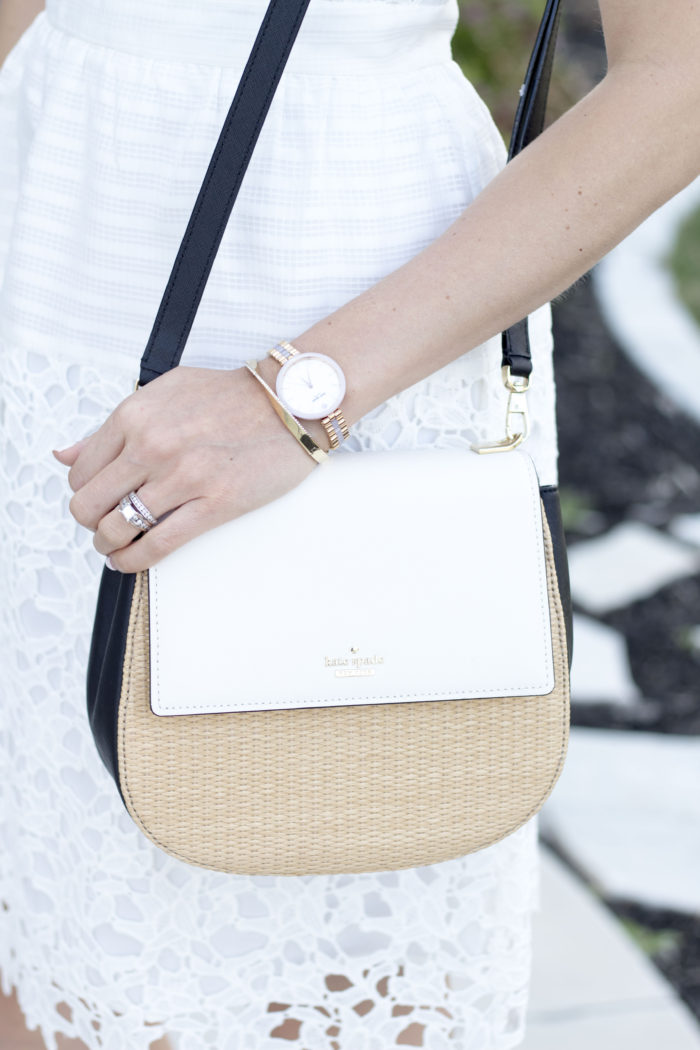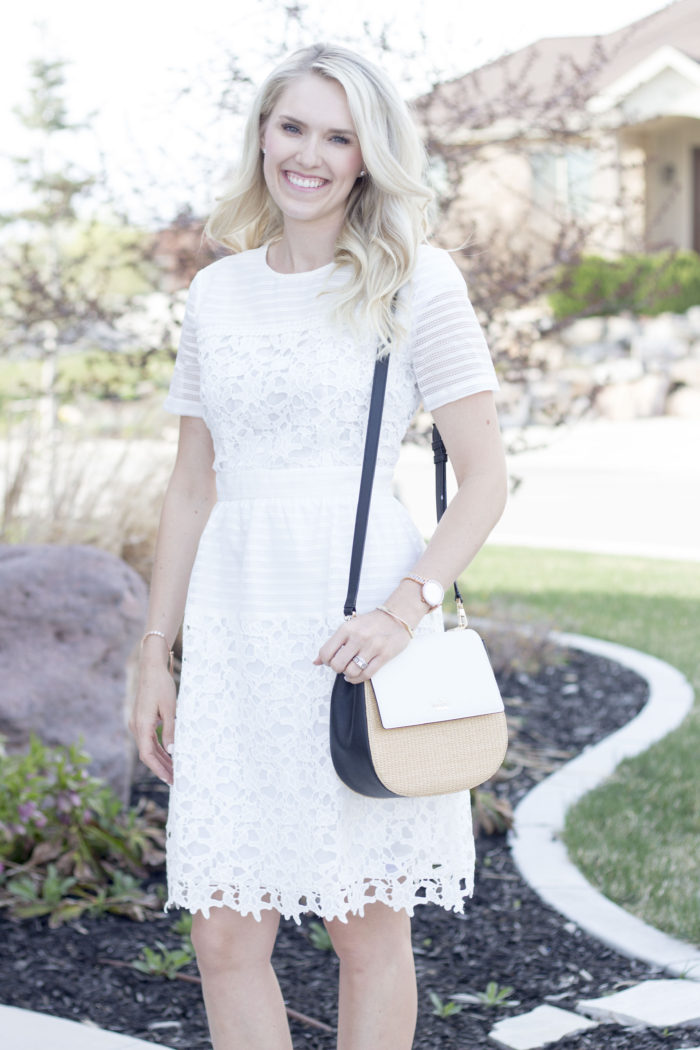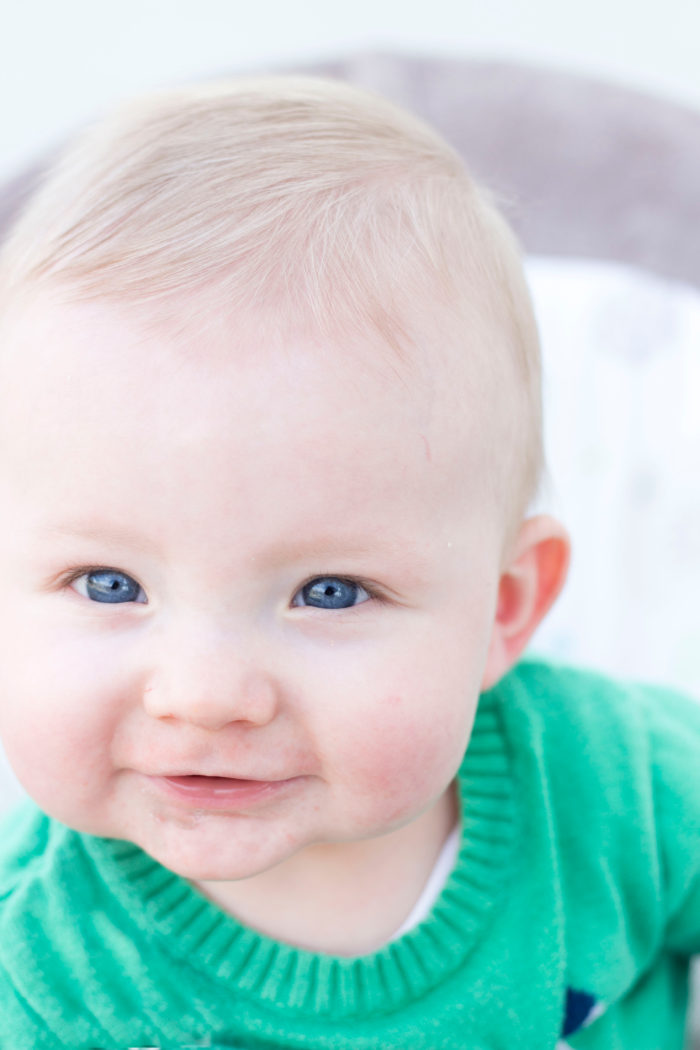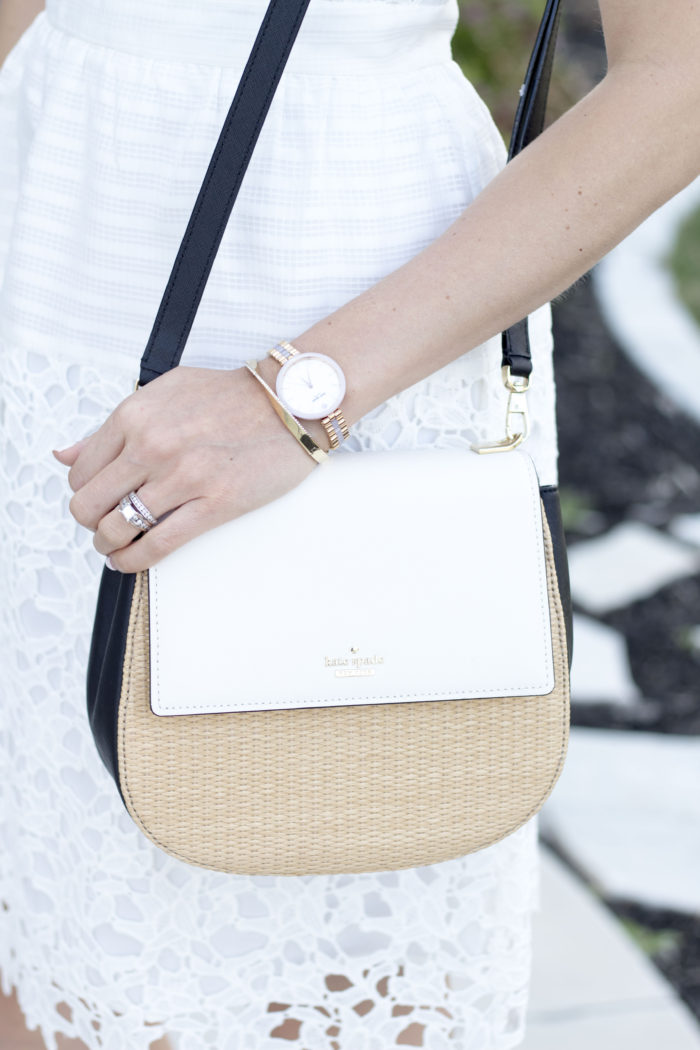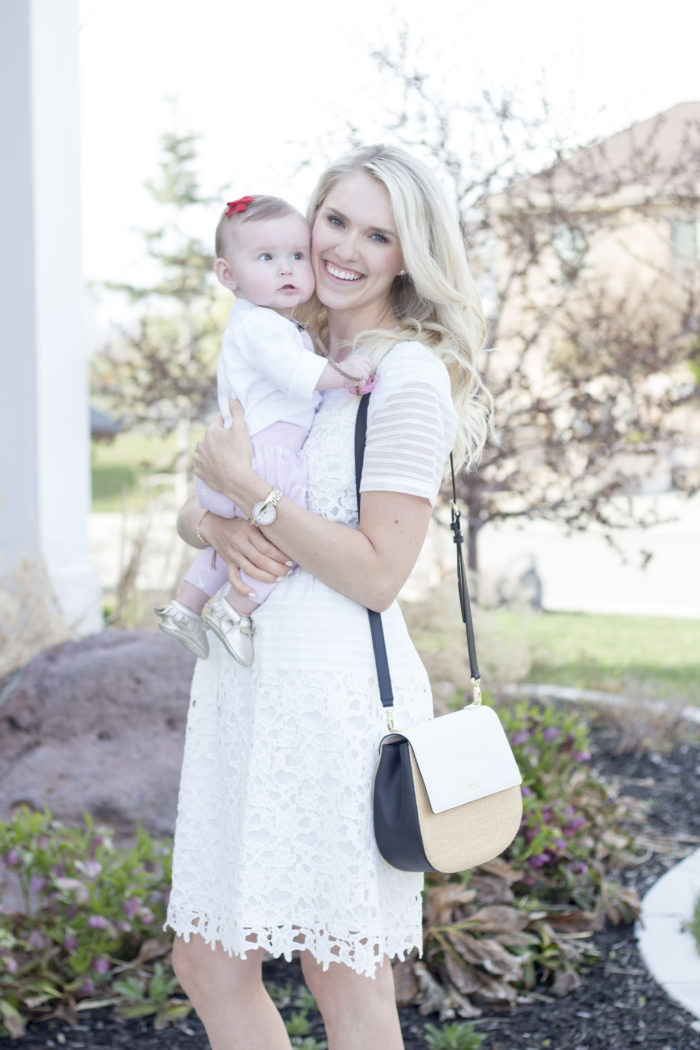 Dress: Lark & Ro | Shoes: Steve Madden | Watch: kate spade new york | Bracelet: kate spade new york | Purse: kate spade new york | Earrings: Amazon (2.0 carats)
It's SPRING…YAY!!! That means I can wear this white dress. I'll try not wear it every other day, but I can't make promises like that. That's a big commitment.
You guys. January and February are legit survival months in Utah. If you can make it through that, you can make it through anything. Like…become a Navy S.E.A.L., for one. That's nothing compared to the survival skills it takes to tough out the cold. The damp. The blustery. The Utah winter.
Can you tell I love winter?! Ha. I do love skiing, but my whole soul is thrilled that it's starting to get warmer! I think this dress is perfect for spring. Lark & Ro is a new brand I just discovered last month when I did this post, and I love this cardigan for spring as well. We are doing family pictures next month with the Parcell side and all the girls need to wear white or cream. I searched "Lark & Ro white dress" on Amazon and BOOM. This dress showed up on my doorstep! For reference, it's true to size. I'm wearing a small.
I hope you have a sunny day!