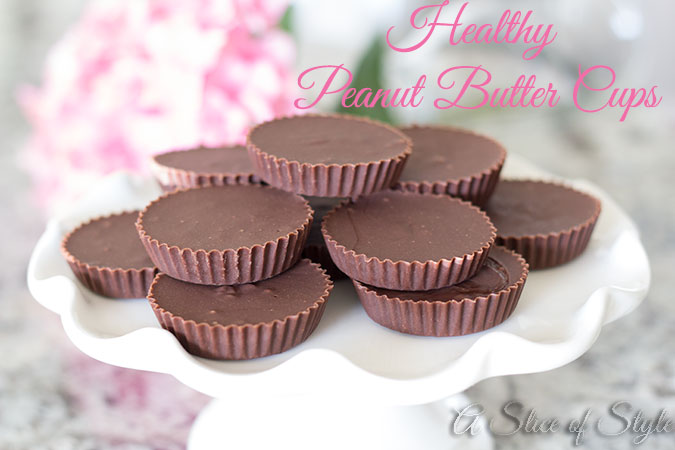 I originally discovered this recipe while on my "no processed sugar, no white flour, no potatoes" challenge. I was desperate for a tasty treat and the challenge forced me to be creative when it came to treats. Even though it was extremely hard, I'm glad I did it because my mind has been opened to healthier treats! When I was going through the challenge I could see some changes in my body, but I didn't think that it had an effect on my mood or the way I felt. When I could finally eat sugar again I noticed a huge difference! Eating sugar and white flour make me feel horrible. I wish it wasn't true, but it is. Of course I still eat those things occasionally because who can pass up that favorite chocolate cake? It is true that your body really is effected by what you eat. When I eat clean treats like these peanut butter cups, I really don't feel bad after eating them. Win-win!
My sister who doesn't really love "healthy food" asked me for these the other night. That's saying a lot!
These cups have a strong chocolate, honey and peanut butter flavor so they are just what I need to satisfy my sweet tooth. They are sweetened with honey so they are also guilt free! They have a fudge-like texture. How can you say no to fudge?
Healthy Peanut Butter Cups
Sweetened with honey, these cups will satisfy your peanut butter and chocolate cravings guilt-free!
1/2 cup high quality cocoa powder
1/2 cup natural peanut butter
1. Melt coconut oil, then blend all ingredients in a food processor or blender.
2. Pour evenly into 12 paper-lined muffin cups, then shake the muffin pan a bit so the batter is evenly distributed in each cup. Put in the refrigerator for about 30 minutes.
3. When firm, remove from muffin cups and store in a sealed container in the fridge. Don't leave them at room temperature too long or they will get melty.
Note: This recipe was adapted from practicalpaleo.blogspot.com's Primal Fudge recipe