The most delicious ice cream pie recipe that is so easy to make and customize to how you like it!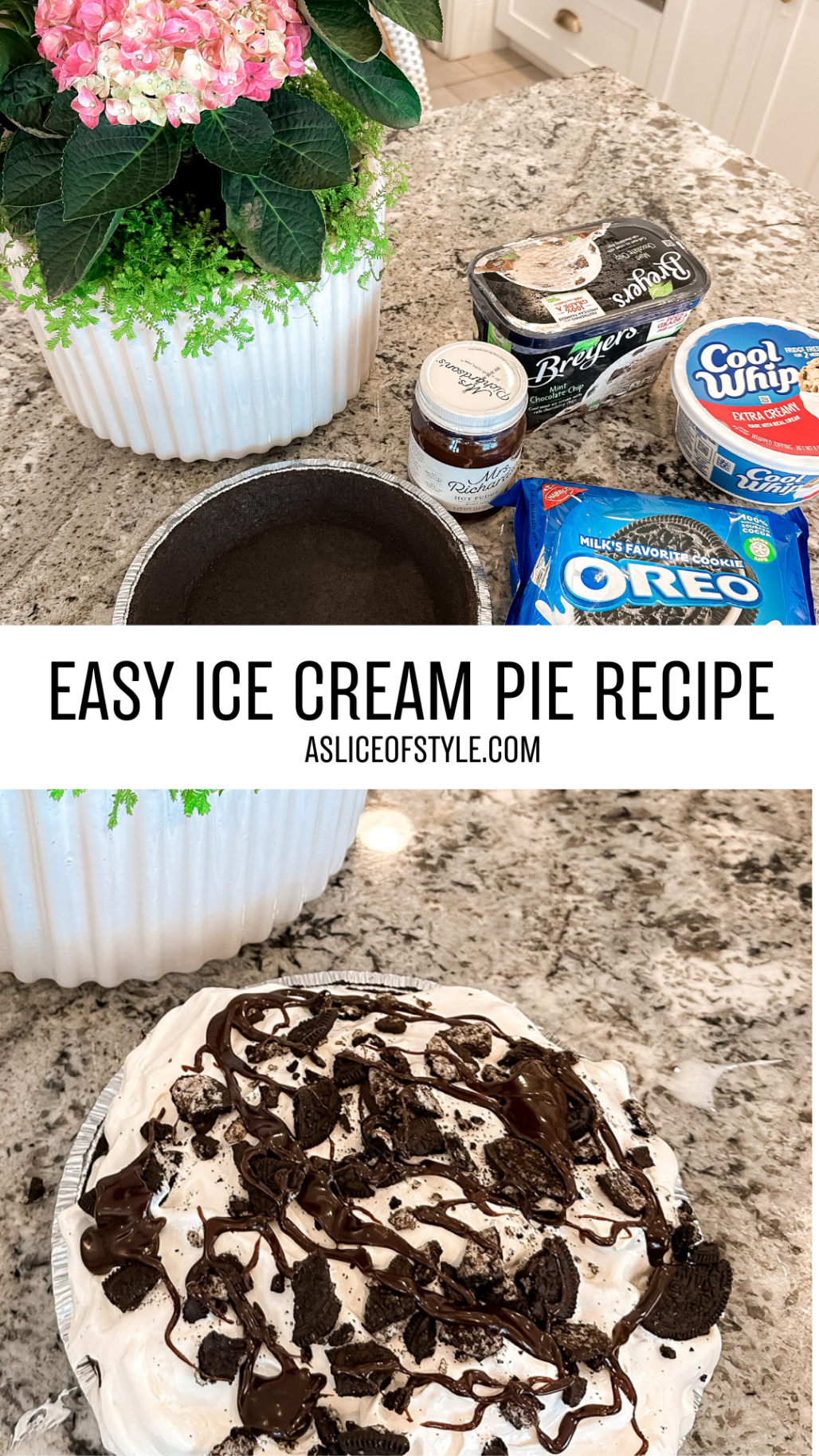 Craving a frozen treat that's both ridiculously easy and insanely delicious? Well, buckle up, because we're about to embark on a dessert adventure with my made up on the spot by me with this show-stopping Ice Cream Pie recipe! I made this for Tyler's birthday and it was so delicious that I'll be making it again and again. Get ready to dive into layers of creamy goodness and indulge in a frozen masterpiece.
the ice cream pie instructions
Let's kick off this sweet escapade by grabbing a pre-made pie crust from the store. Don't worry about mastering the art of crust-making; life's too short for that drama! Now, set your favorite ice cream out on the counter to soften. Remember, the creamier, the better but not too melty. Once it's perfectly pliable, it's time to build your icy creation. I think it's amazing to have a balanced diet, but I also think it's important to eat sweets as well! You can buy my favorite leggings of all time here if you're worried about it 😉
Carefully spread a thick layer of softened ice cream over the pie crust, making sure every nook and cranny is coated with creamy goodness. Now comes the fun part, my fellow dessert architects! Grab a handful of Oreos and give them a good smashing—think stress relief meets culinary creativity. I put them in a gallon-sized bag and crushed them with a rolling pin. Sprinkle those crushed cookies over the ice cream bed. This is where the magic happens!
What's an ice cream pie without a whimsical swirl of Cool Whip? Plop a generous dollop on top of those Oreo crumbs, adding a touch of fluffy decadence to our frozen marvel. It's like a pillow of dreamy goodness resting atop a crunchy paradise. Oh, the contrasts! But we're not done yet. Brace yourself for the grand finale.
Get your hands on some irresistible hot fudge. You can either whip up a homemade batch or grab a bottle at the store—I used store bought and heated it up a bit in the microwave beforehand. Drizzle that luscious sauce all over your creation, adding a final touch of gooey indulgence to our icy masterpiece.
Pop your creation into the freezer, and let it solidify into perfection. When the time comes, take a bow and serve your chilled masterpiece.
Embrace your inner chill and treat yourself to this heavenly Ice Cream Pie—a frozen delight that's worth every bite.
Kitchen Cooking Favorites

ingredients and printable
Ice Cream Pie
The most delicious and easy frozen treat to make for any special occaision!
Ingredients
1

pie crust

1

container of favorite ice cream

1

container of Oreos

1

container of hot fudge

1

tub of Cool Whip
Instructions
Set out ice cream on counter to soften a bit

Spread a layer of ice cream over crust

Add some Oreas to gallon sized bag and crush (I use a rolling pin but you can use the bottom of a cup)

Start layering! You can't mess it up. Layer hot fudge, crushed Oreos, ice cream and Cool Whip

Once done layering, put pie back into freezer and serve when it is fully frozen!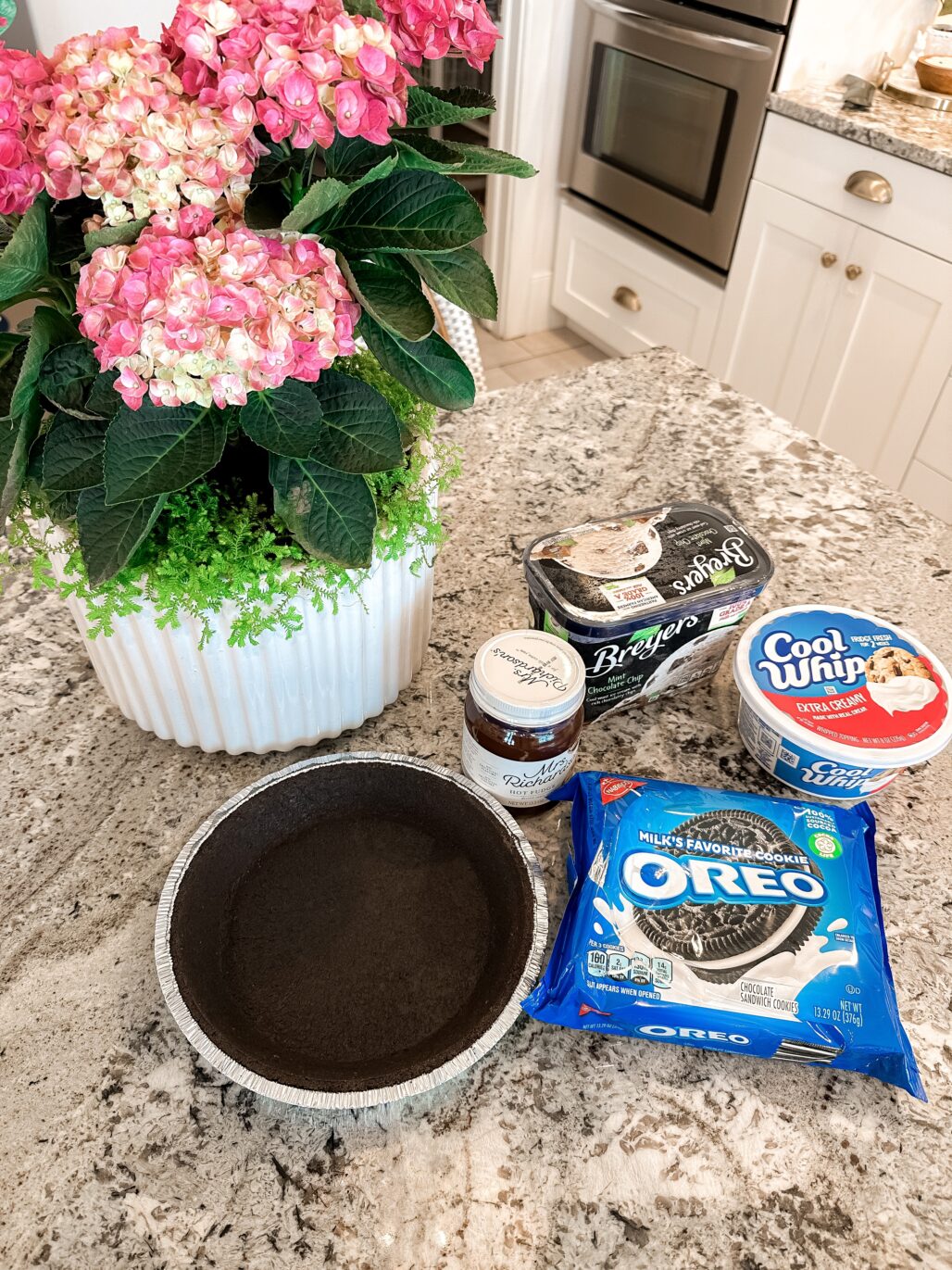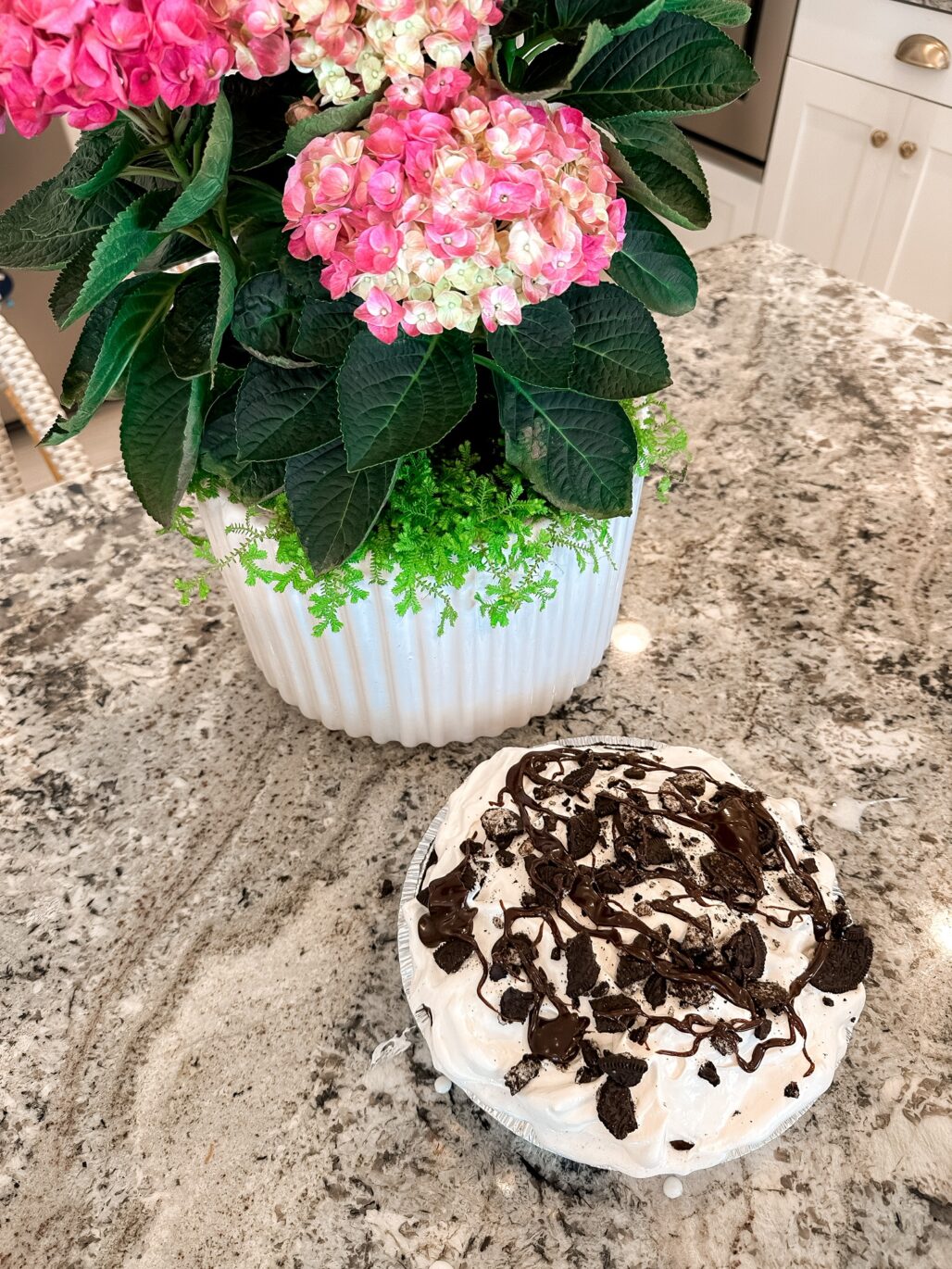 if you liked this ice cream pie recipe, you will probably like these blog posts:
EASY CRUSTY NO KNEAD ARTISAN BREAD RECIPE
THE FOOD AND PRODUCT CHANGES I'M MAKING TO MY LIFE