How to get ready in 5 minutes with this Nashville t-shirt or any t-shirt! Head out the door on time crunch without looking frumpy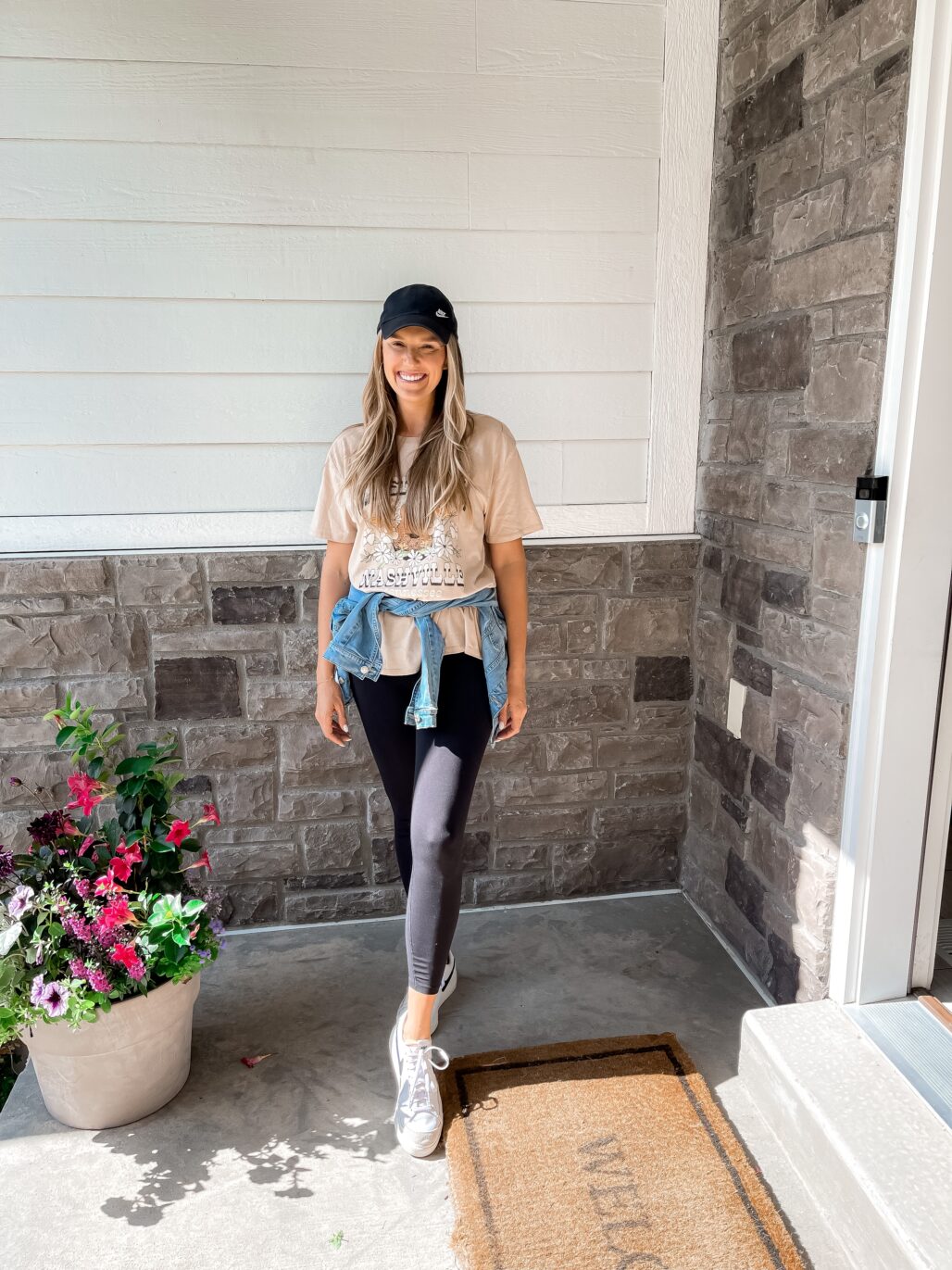 If you're a busy mama or a woman in general – it means there will be days when you are rushing out the door! I found this Nashville t-shirt that is the perfect shirt to throw on. But how can you get dressed in 5 minutes while not looking frumpy? I've go the answer for you!
how to get ready in 5 minutes with this nashville t-shirt
You're going to want to start with this Nashville t-shirt HERE. It's so adorable and you'll wear it over and over again. I like to size up and I'm wearing a large! I then put on my favorite leggings HERE that are more affordable than Lululemon, I add my favorite ball cap that's so incredibly comfortable and versatile, and I tie something around my waist, typically a cute denim jacket. I also love these darling Nike sneakers that I have worn countless times!
I also love to put on my favorite lip combo and my hoops and I feel pulled together even though I didn't have much time to get ready!
other items to get ready in 5 minutes

if you liked this nashville t-shirt blog post, you'll probably like these posts too:
Best Lululemon Dupes Brand on Amazon
Summer Dresses: Affordable and High Quality Picks!