Just Ingredients Sale – 20% off Everything!
One of my favorite brand – Just Ingredients – is having a huge sale right now! EVERYTHING is 20% off! I use the Just Ingredient brand products daily because they have clean options of items that I have I always used. They have solved the problem for me of wanting to use products that taste good, work well AND are clean. A lot of companies don't have all 3 of those requirements. There are some that are clean but don't work at all. That is not the case here! I am so beyond impressed with Just Ingredients and truly just so grateful that we now have options that are clean so that we can take care of our bodies and feel good. Below I've listed my favorite product and why I love them.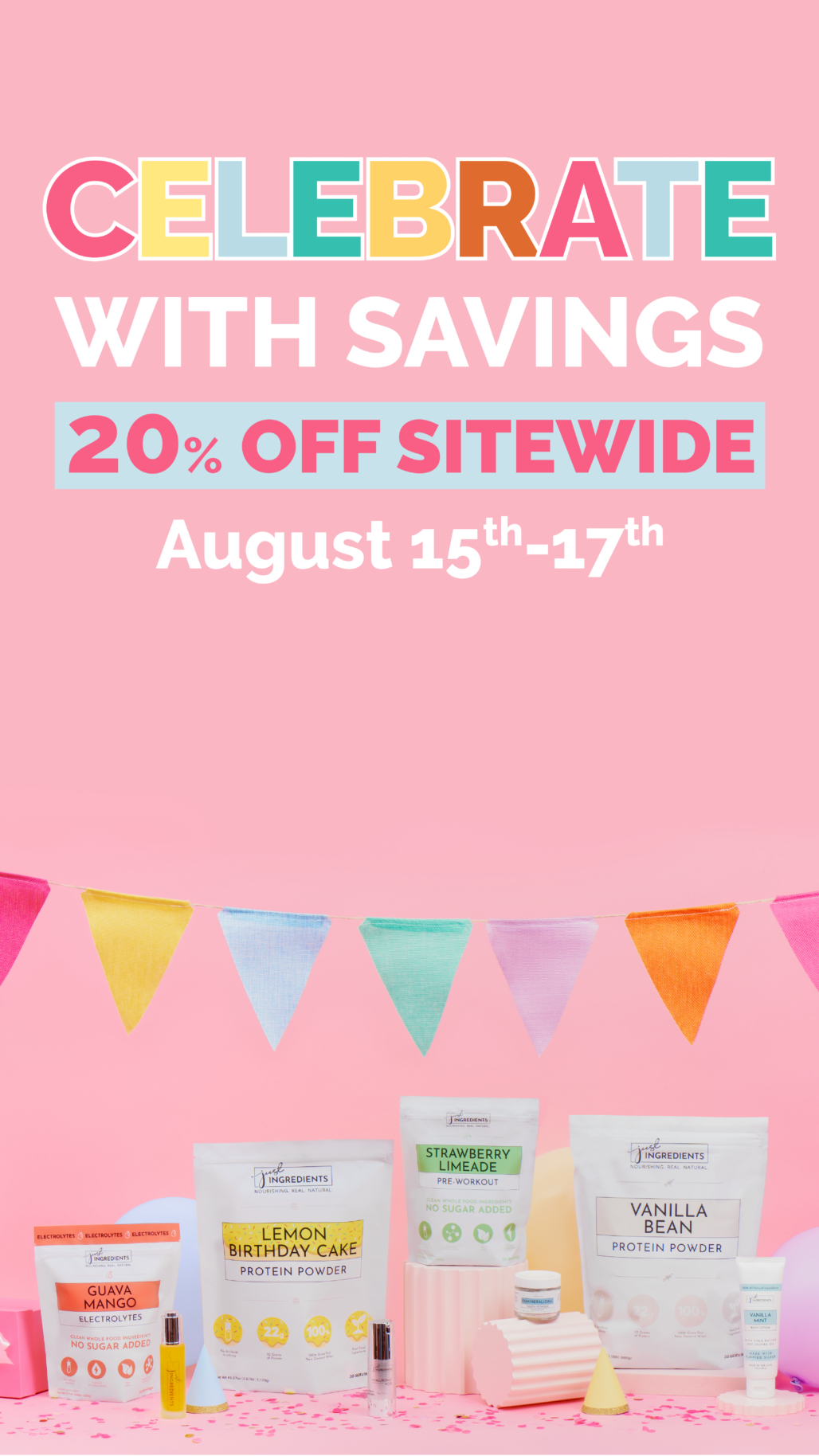 my favorite just ingredients sale products
The Just Ingredients sale is the perfect time to stock up on anything. Everything is 20% off which is HUGE! I'm stocking up in my favorite items right now.
if you liked this just ingredients sale blog post, you'll probably like these posts:
Eu Natural: Clean Fertility Supplements