The sweetest baby blessing day for our Warner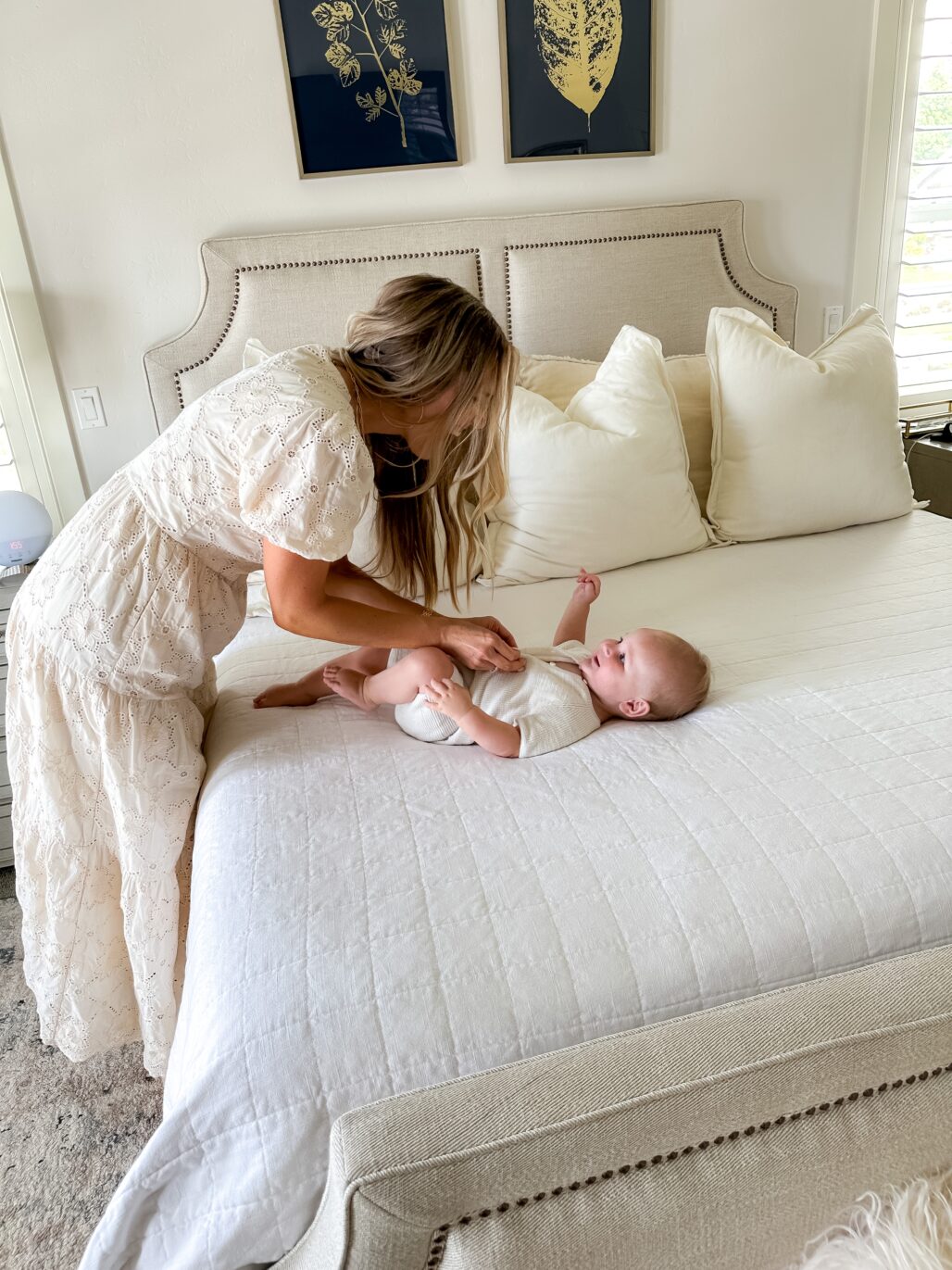 We invited family and friends over yesterday to bless Warner and it was such a full circle moment for me. The last year and a half have been extremely difficult in so many ways – from doing IVF, to being incredibly sick on the medication needed to sustain life for him in the first 10 weeks and genuinely not knowing if I could stay on it after trying so many things, to being incredibly sick his entire pregnancy, to recovering from pregnancy and other personal things. It has been a lot, and I'm so grateful that God has brought me here. As I looked around to see the faces of my best friends and family who love and support me, it was a beautiful moment of realizing how God can co-create with us and how there is opposition in all things. The great joy that Warner brings us now is the exact opposite of the trials I have been through, and the people that were there was a testament to choosing to deepen relationships that are meaningful and bring me closer to Jesus Christ. I am so, so grateful!
As for the party after the baby blessing, I made Mango Chicken Tacos which are great for serving a crowd, I bought this tent on Amazon (our back yard is west facing and really, really hot), and I got some of the party decor like the balloons at Zurchers. I bought these pretty gold frames to put photos of him in from the past 10 months and I'll reuse them for additional parties in the future. I like to buy decor and other party essentials that can be reused no matter what the party theme is – baby blessing, baby shower, birthday or holiday.
supplies purchased for warner's baby blessing
10×20 tent for back yard
Gold picture frames you can swap out
Balloons at Zurcher's
Satin ribbon to tie around balloons
I like to buy greenery and stems from my local grocery store, Harmon's, then put the greenery in small vases I use over and over again
When buying dishware and servingware for home, keep it neutral. Whites are best because then it goes along with the color scheme of any party. It's clean and can be used over and over. I love this brand!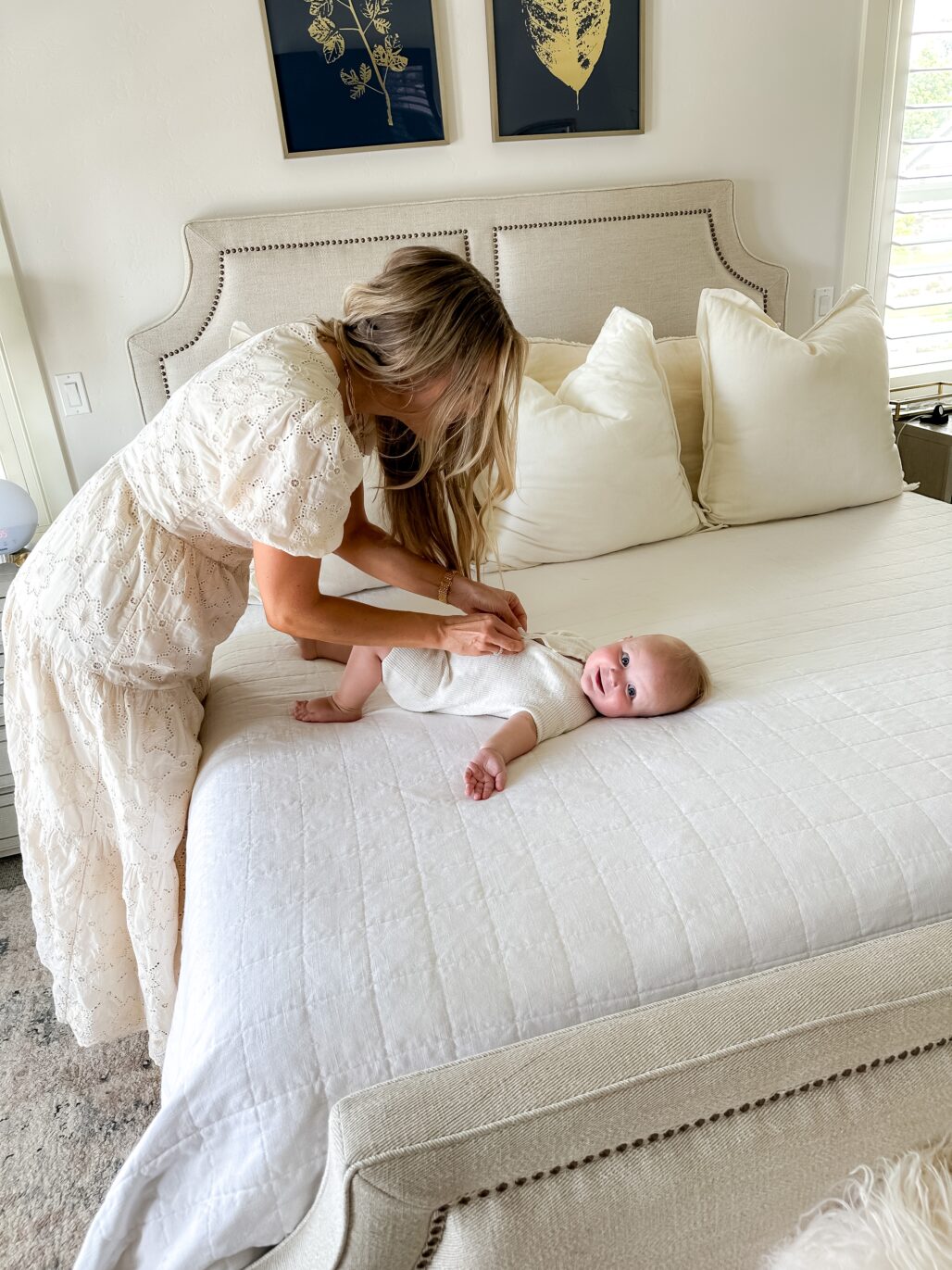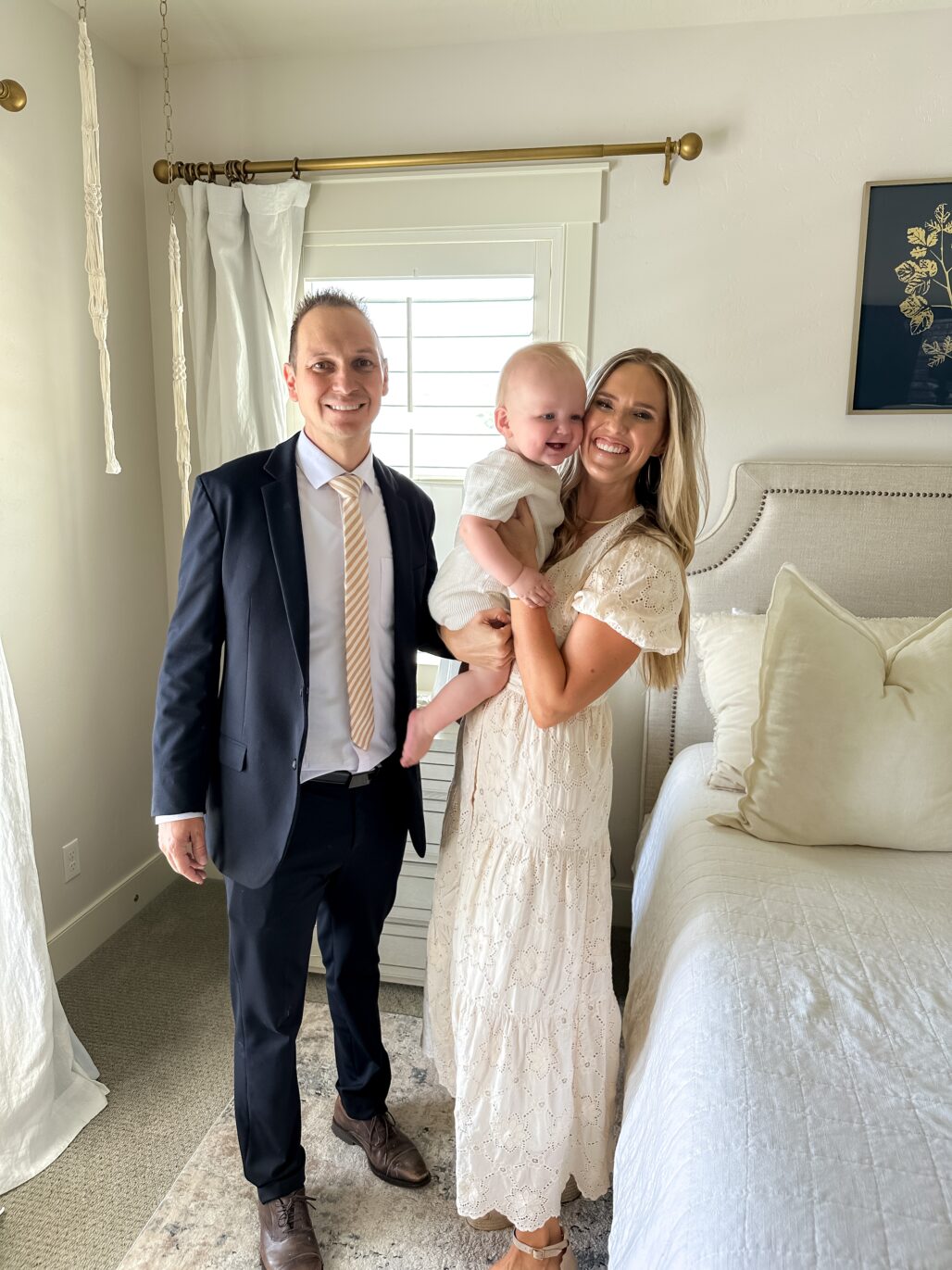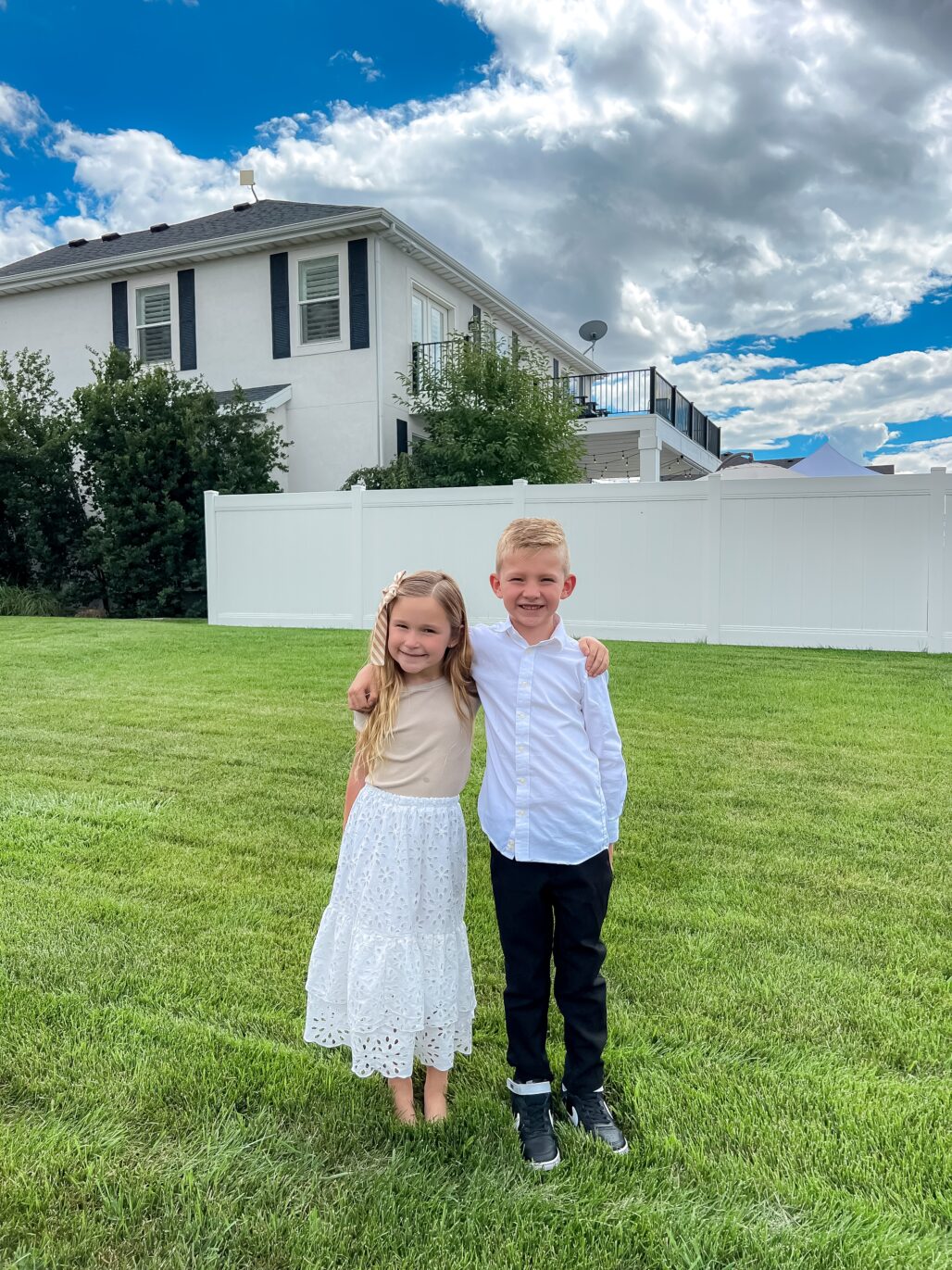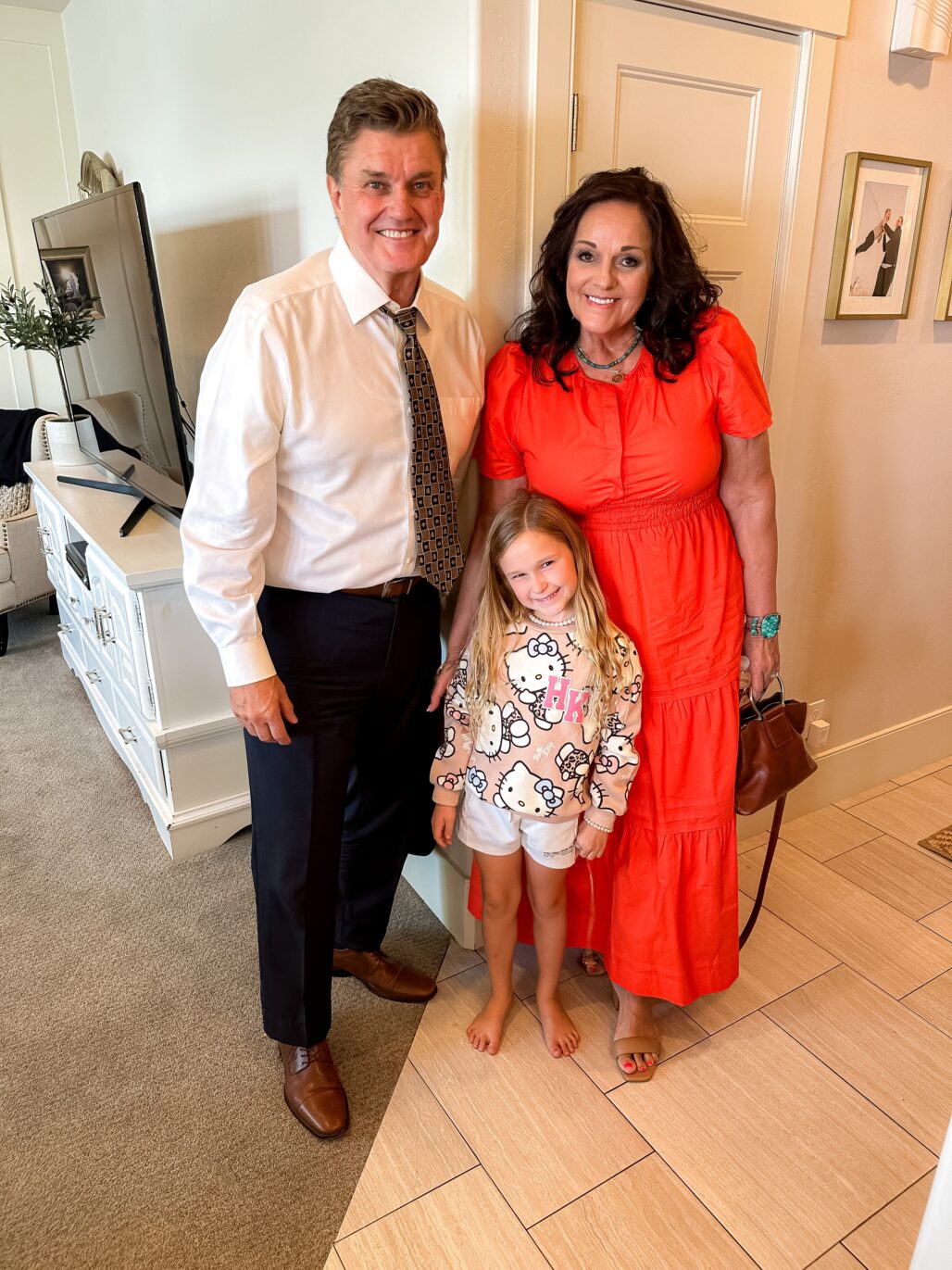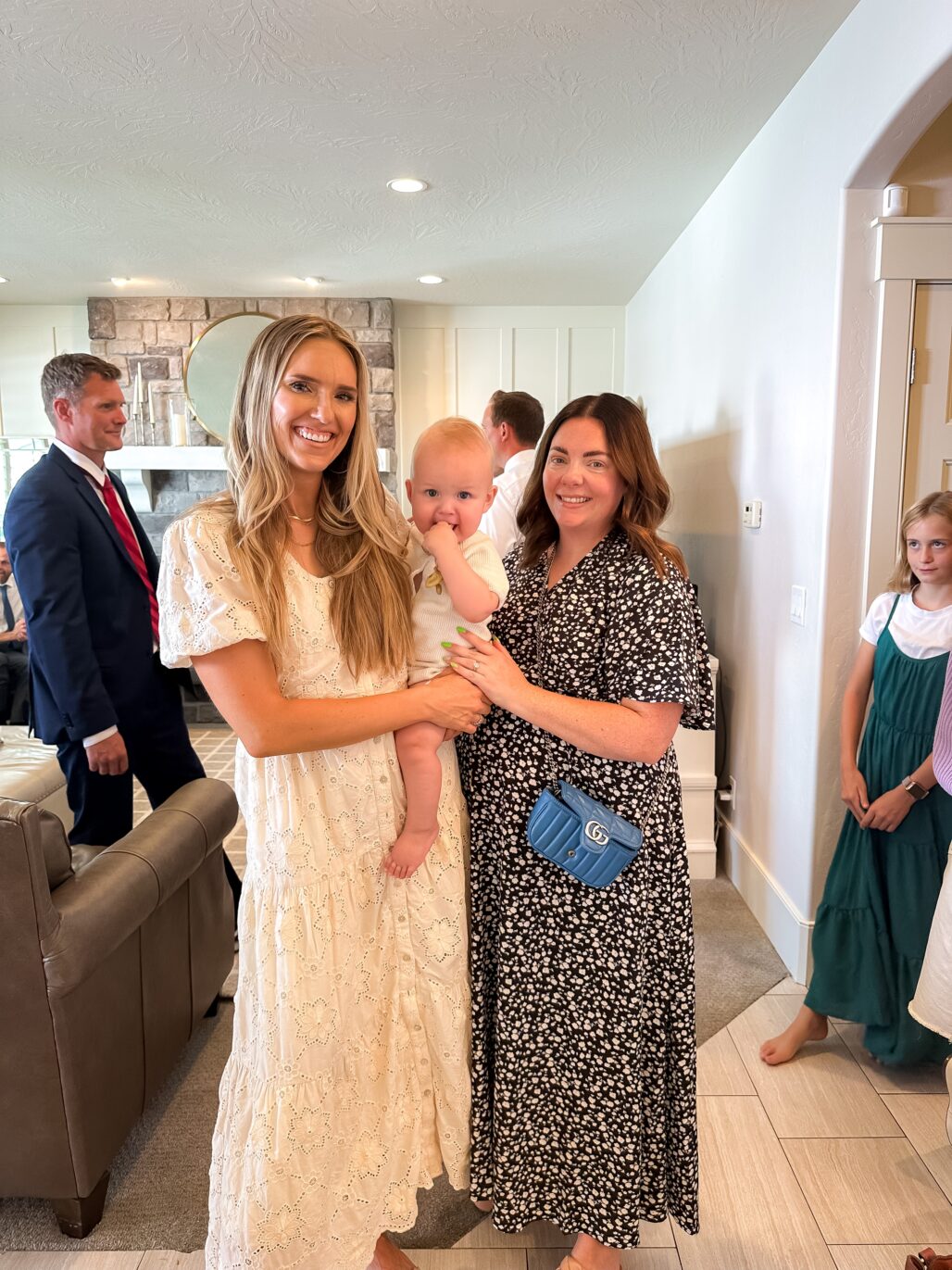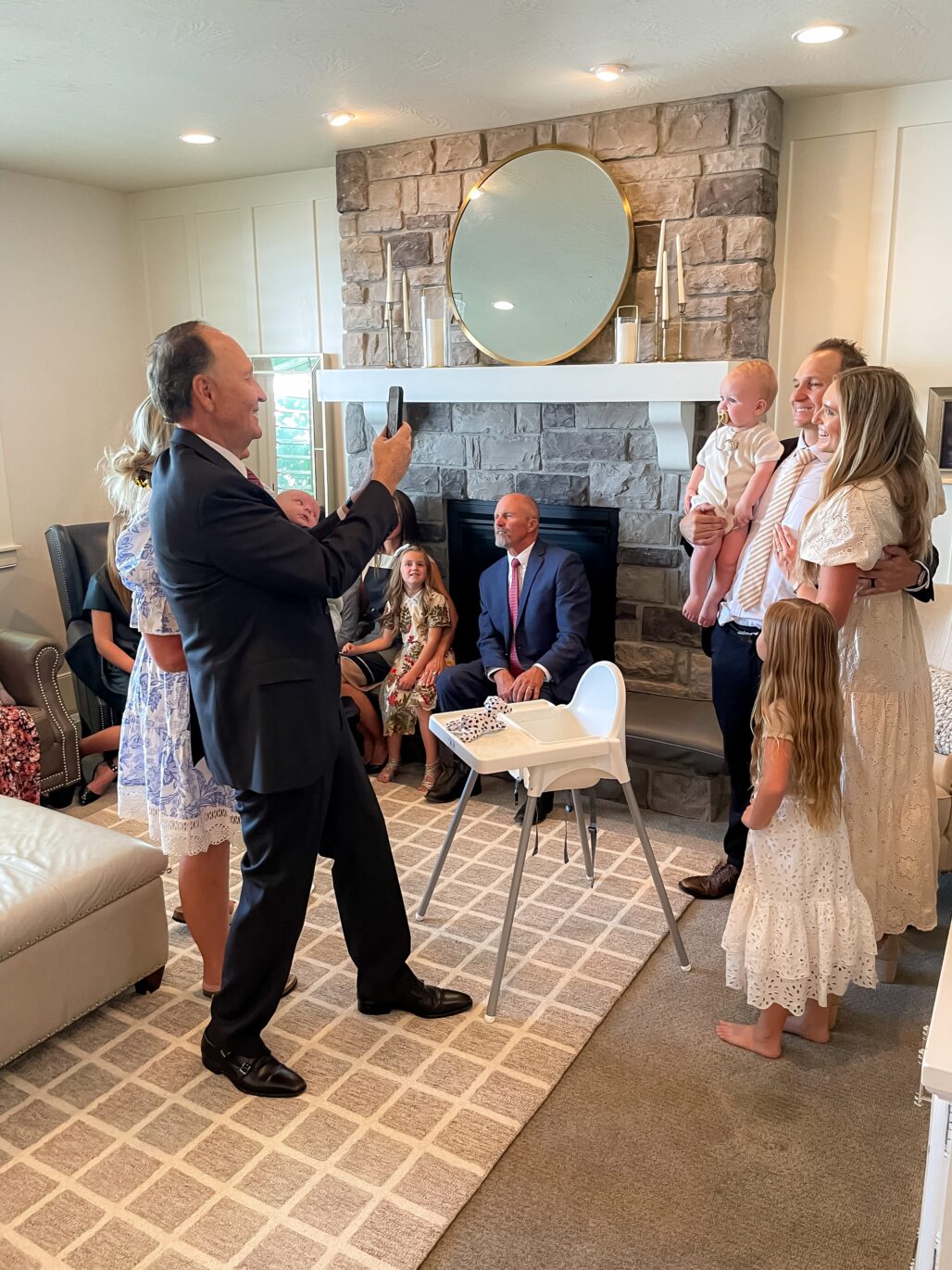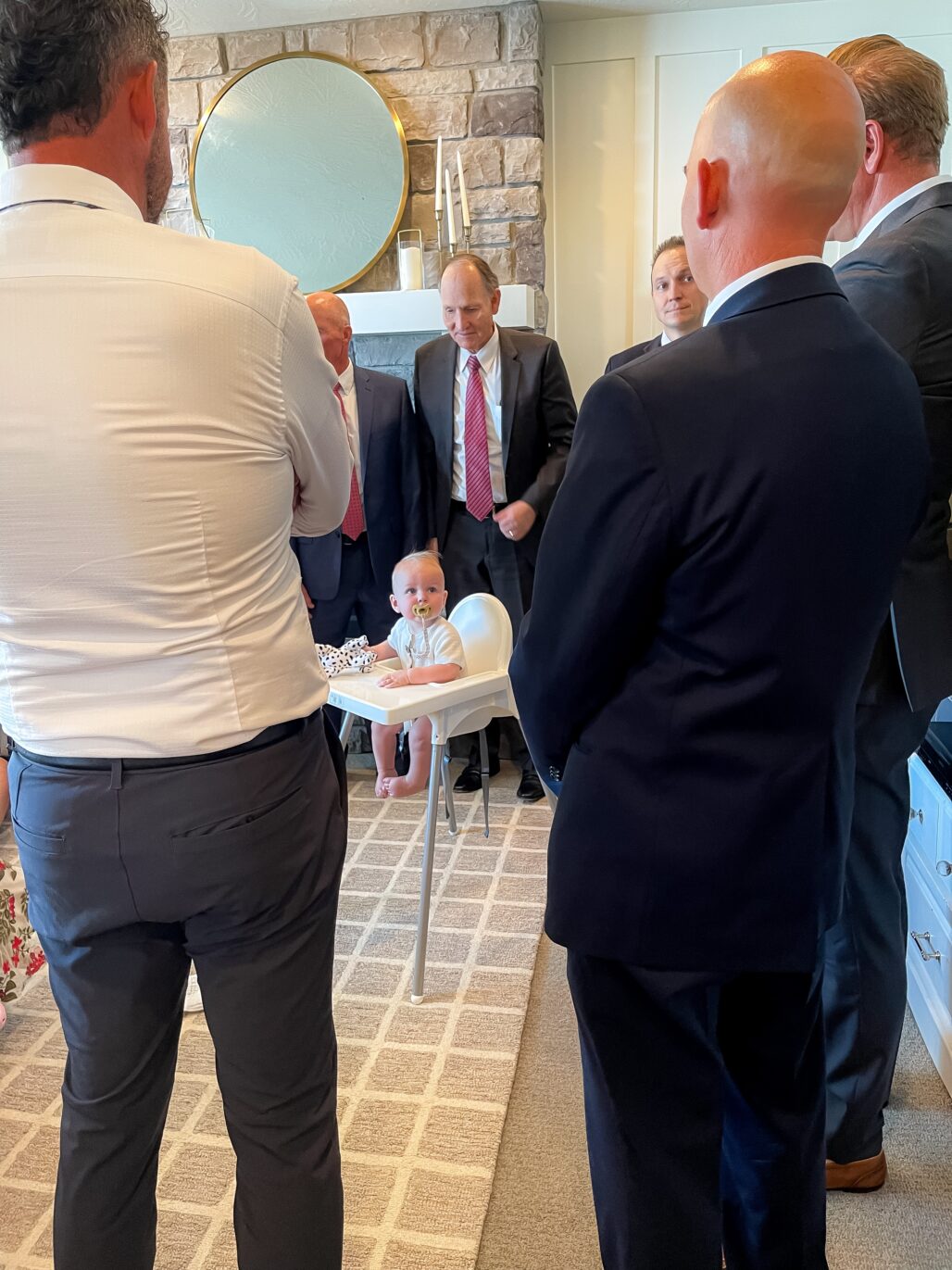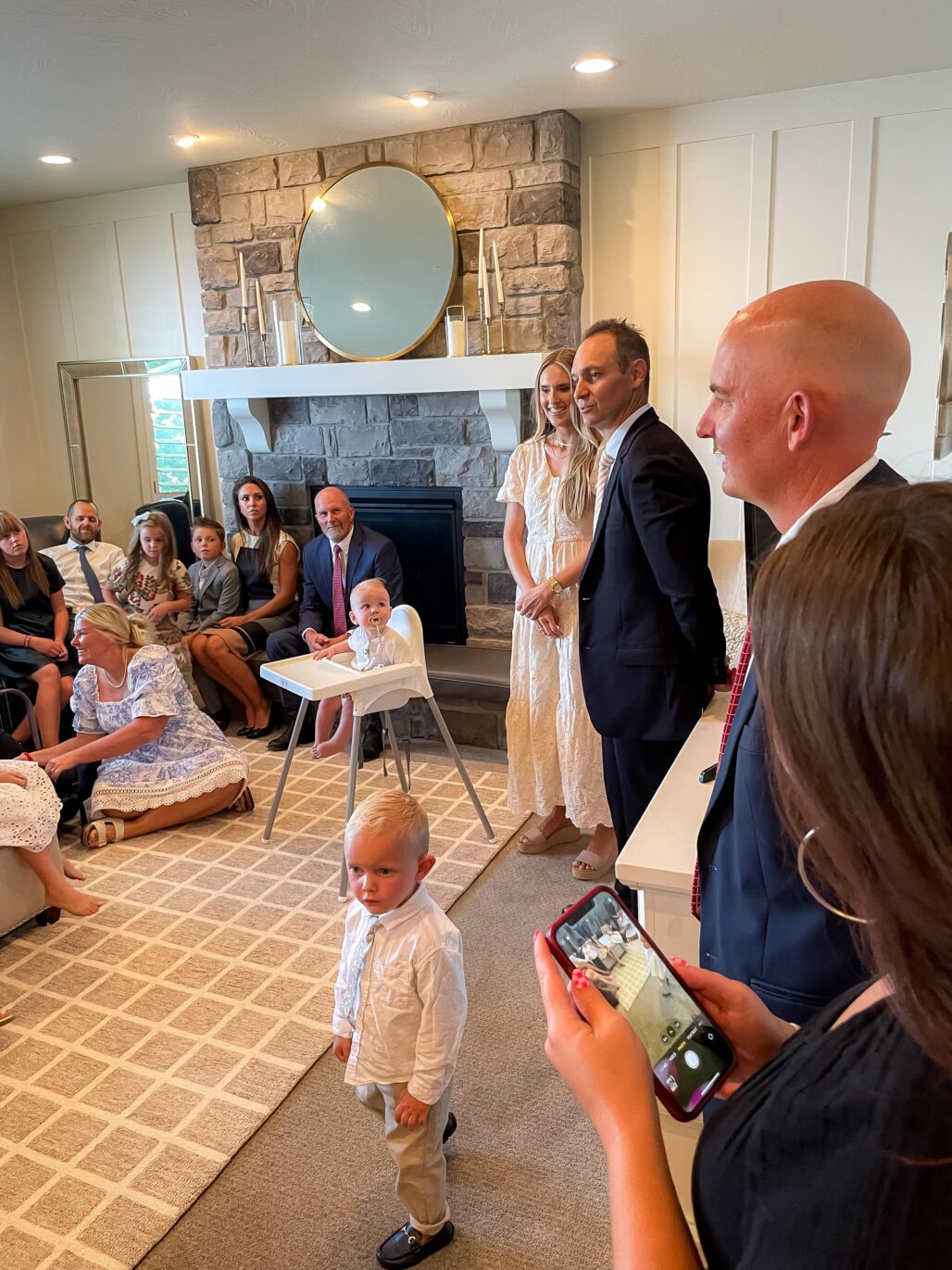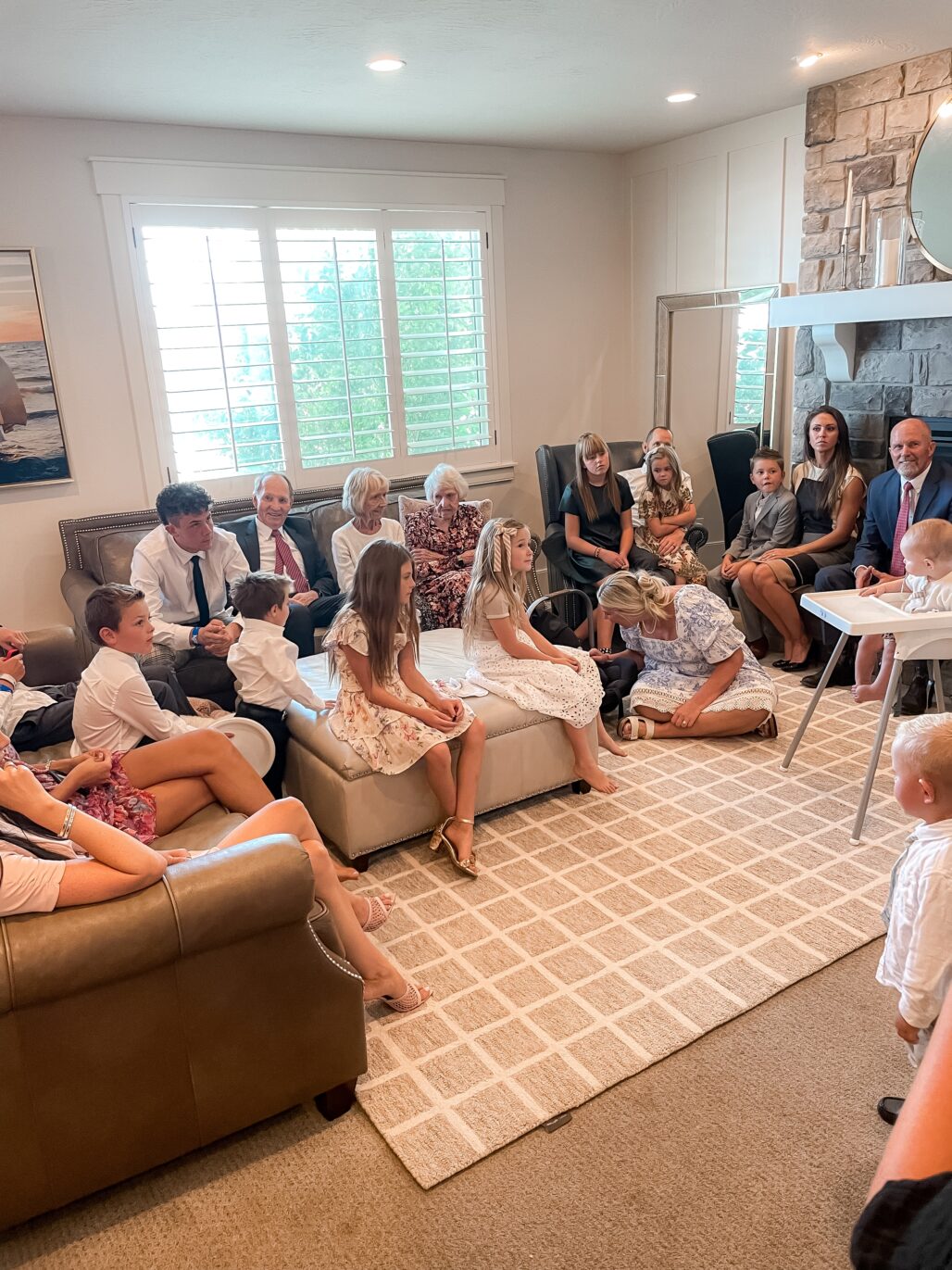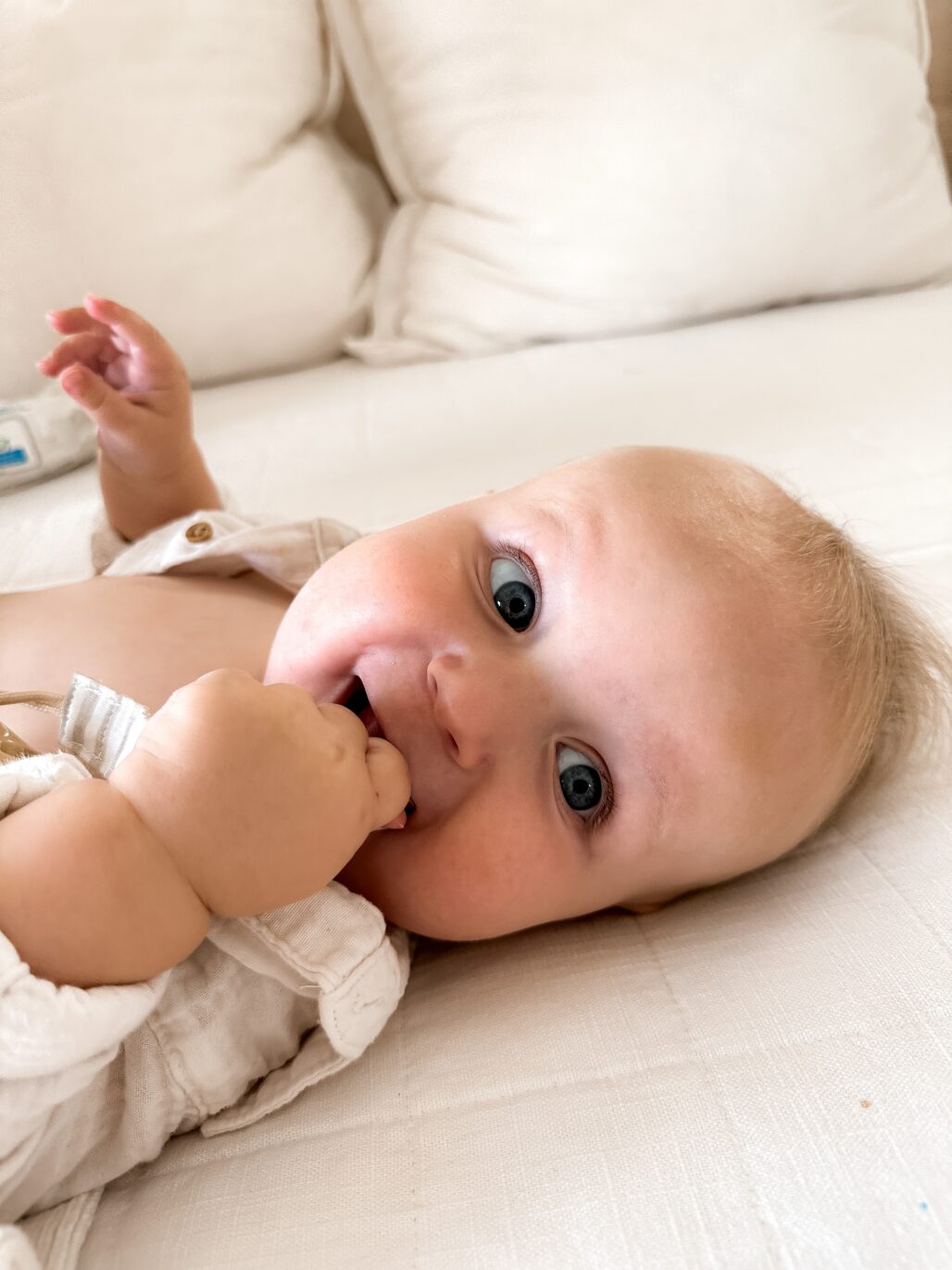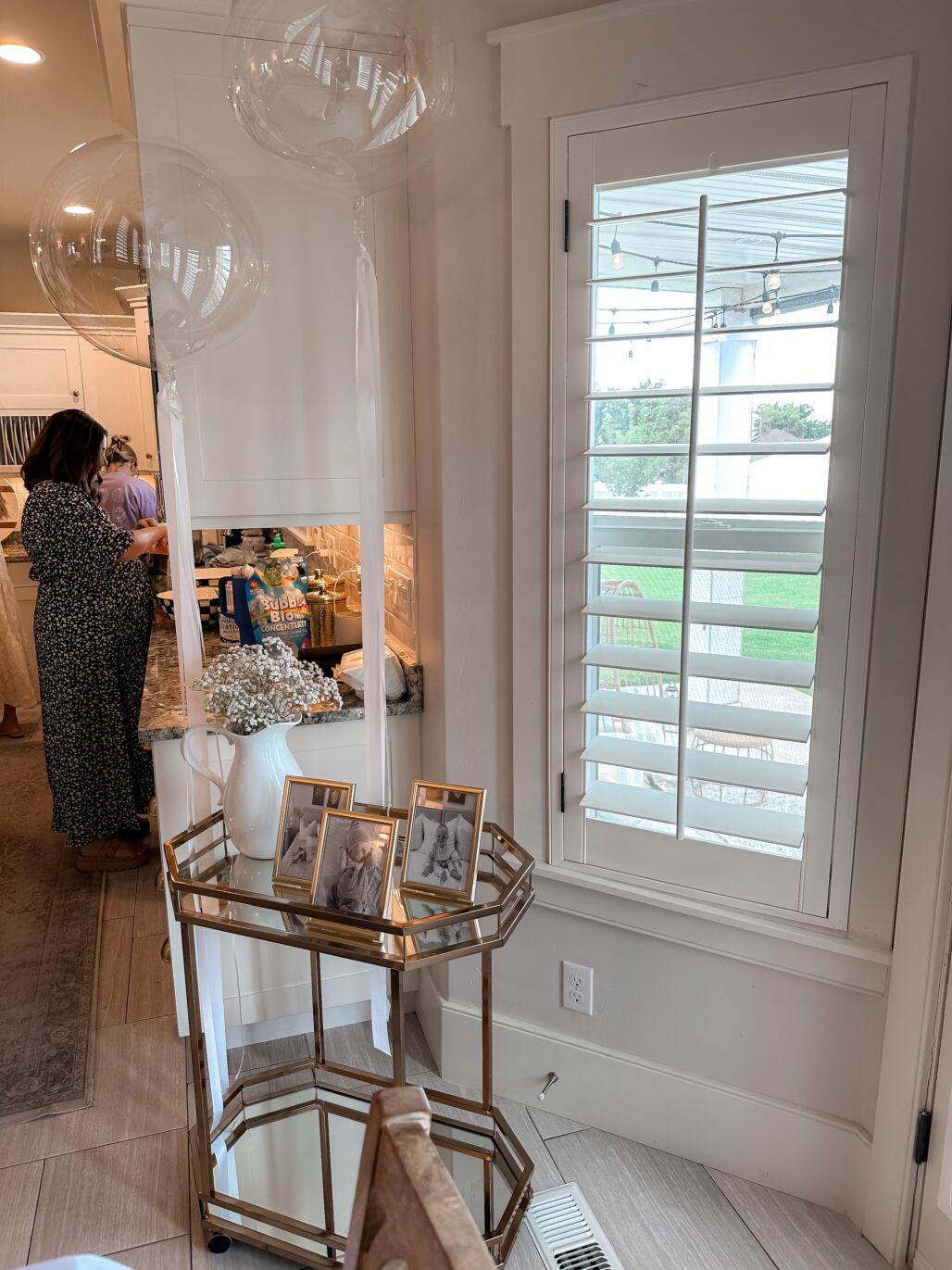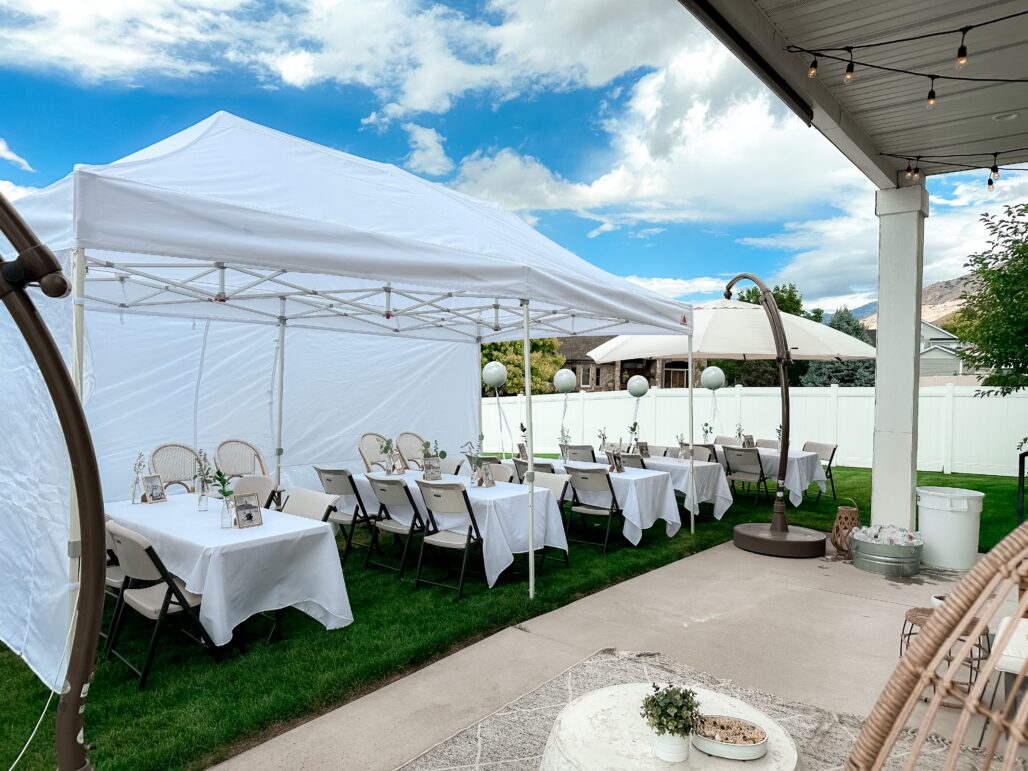 if you like this baby blessing post, you may also like:
Harris and Goldie's First Birthday Party