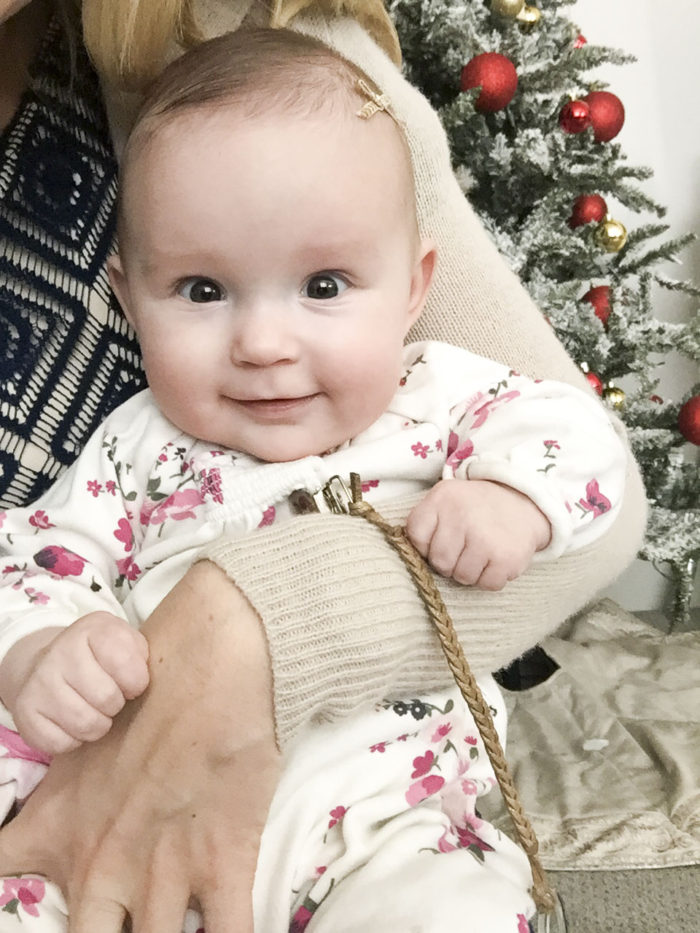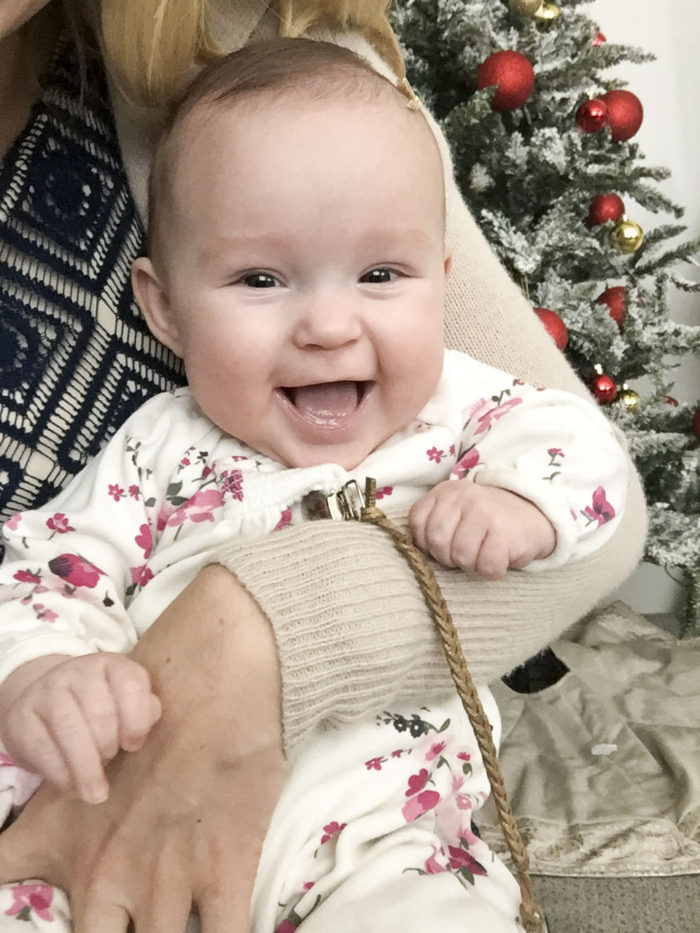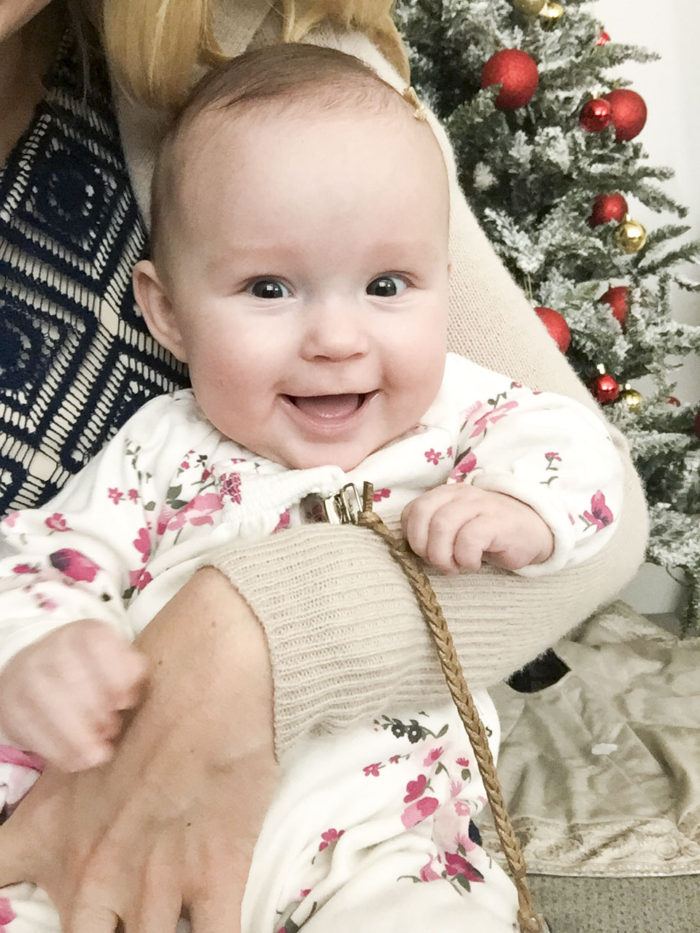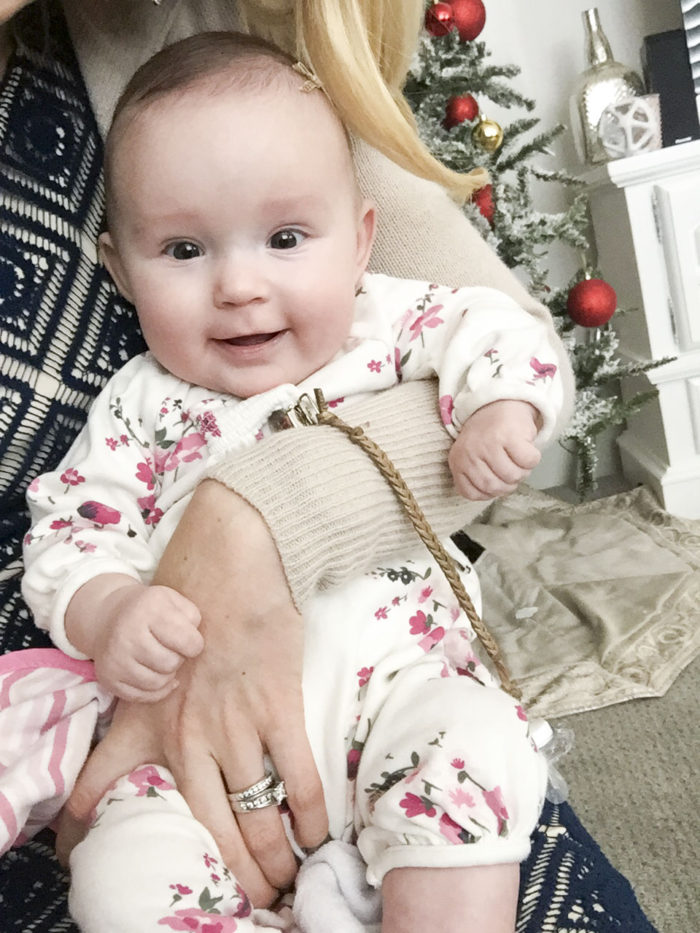 Okay, I'm obviously obsessed with this little face. Ha!
The below photo makes me laugh because I didn't even realize I was cutting Goldie out of our #parcellsundayselfie for Instagram. Tyler said, "oh, Goldie looks great in these photos!" Ooops.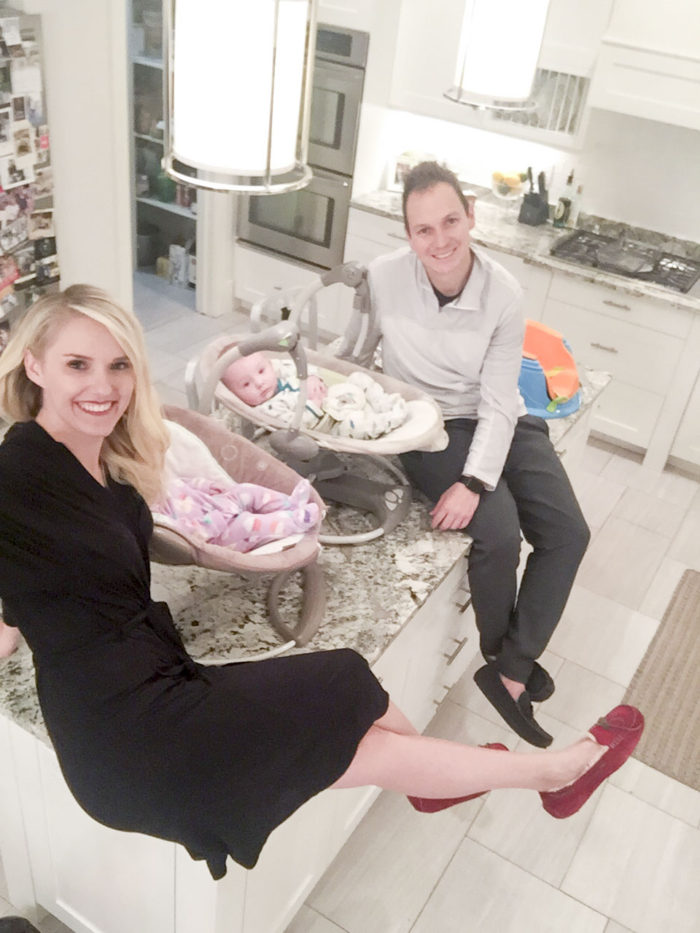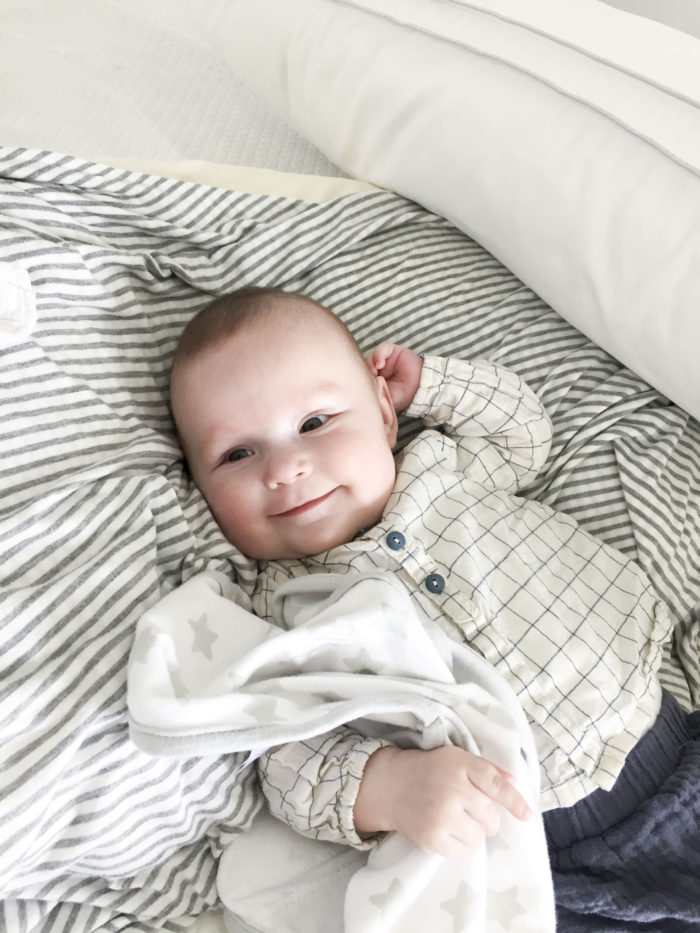 These two find and hold each other's hand whenever I have them by each other! ALWAYS!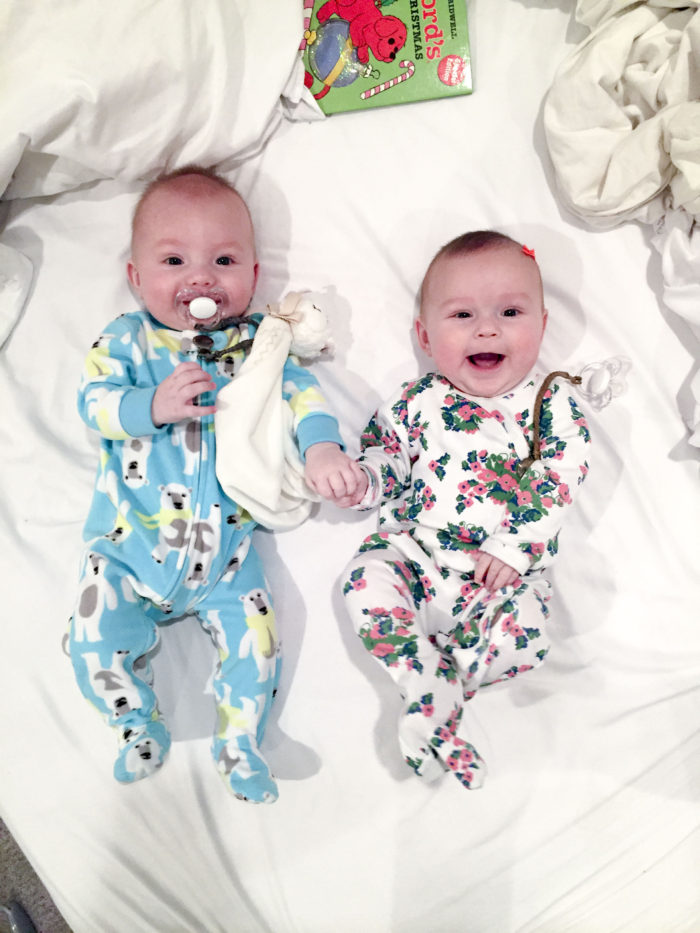 My girl. Love this beanie! (and it's on sale!)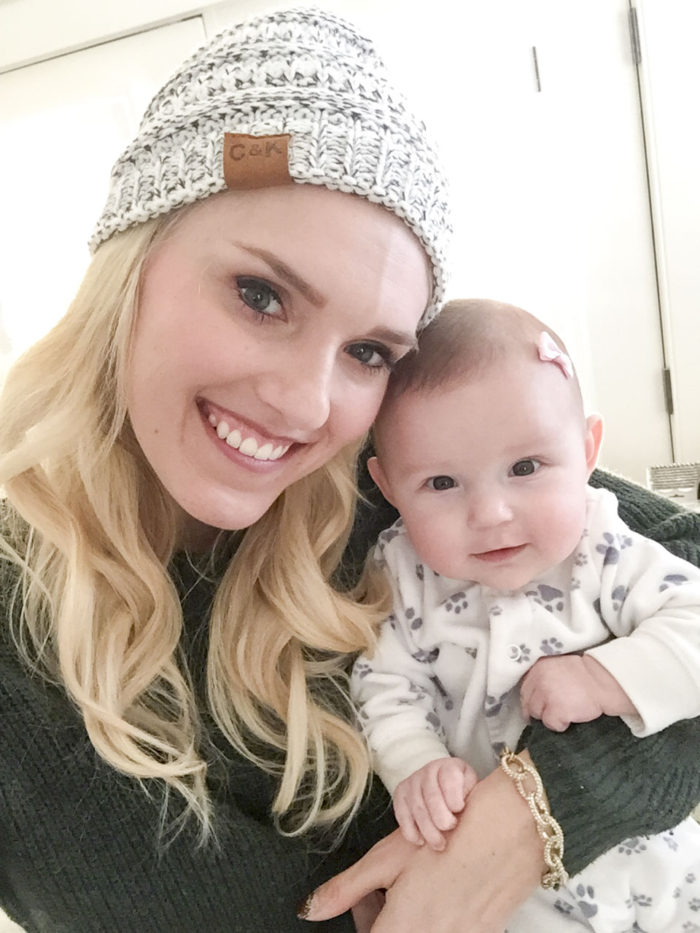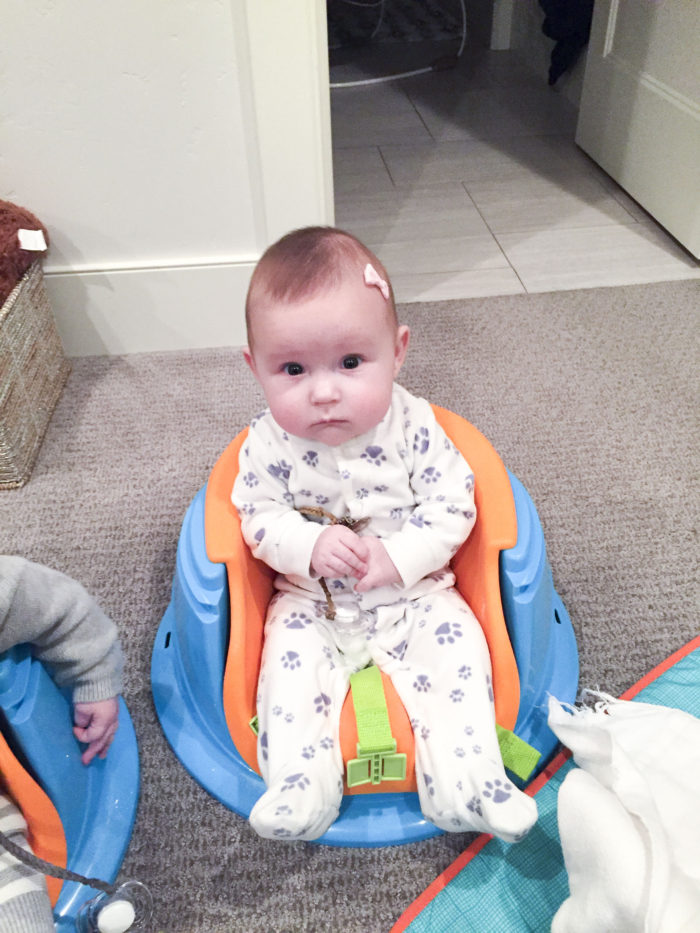 Our precious boy is getting bigger by the minute. He is so tall! He seriously has the sweetest, most relaxed little soul. I love to pick him up and just hold him to me and listen to him breathe. I'm so in love.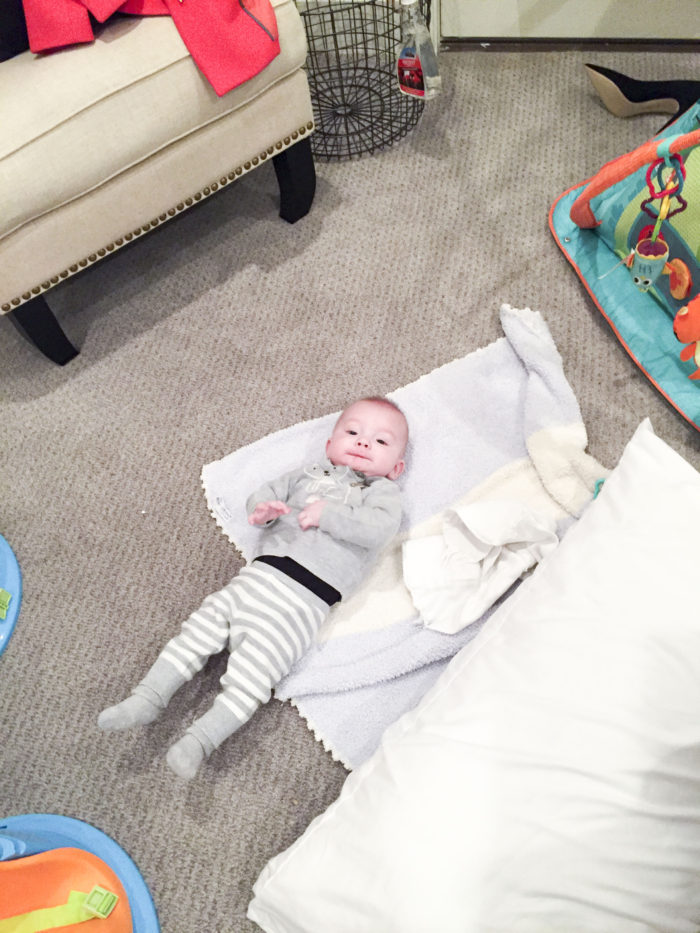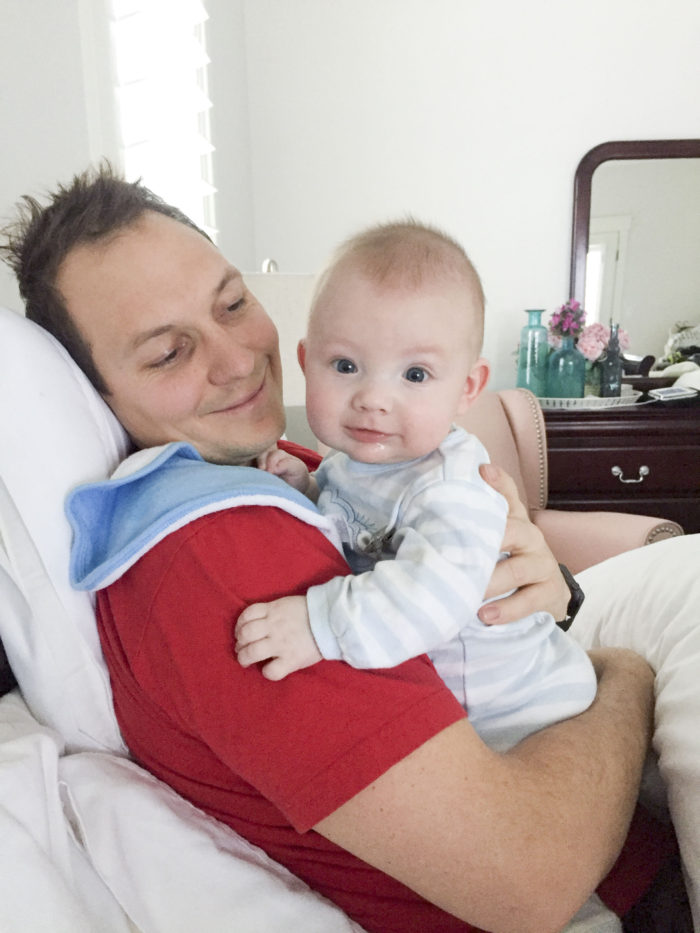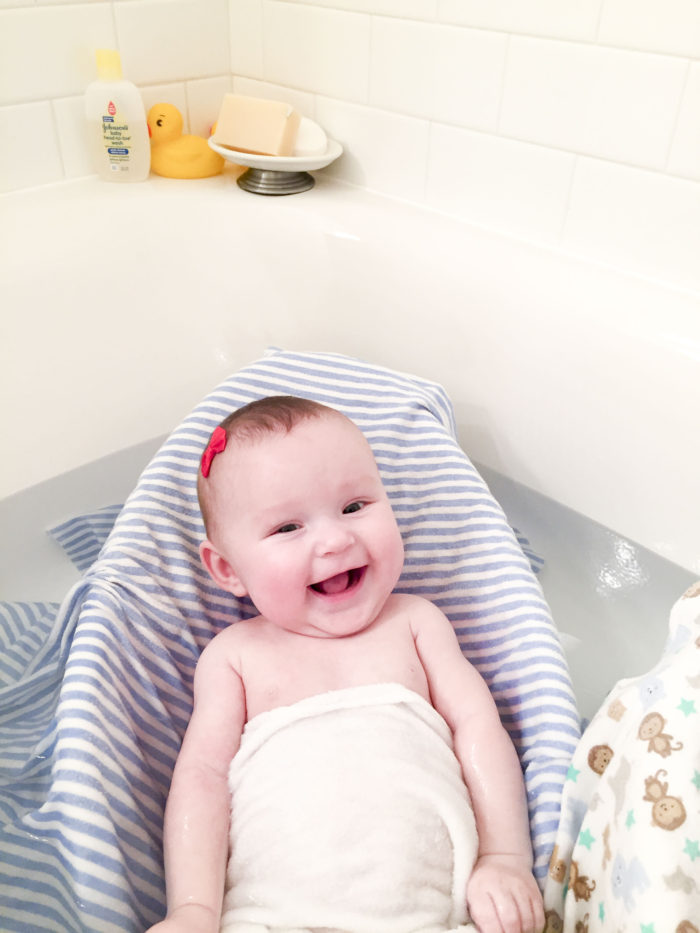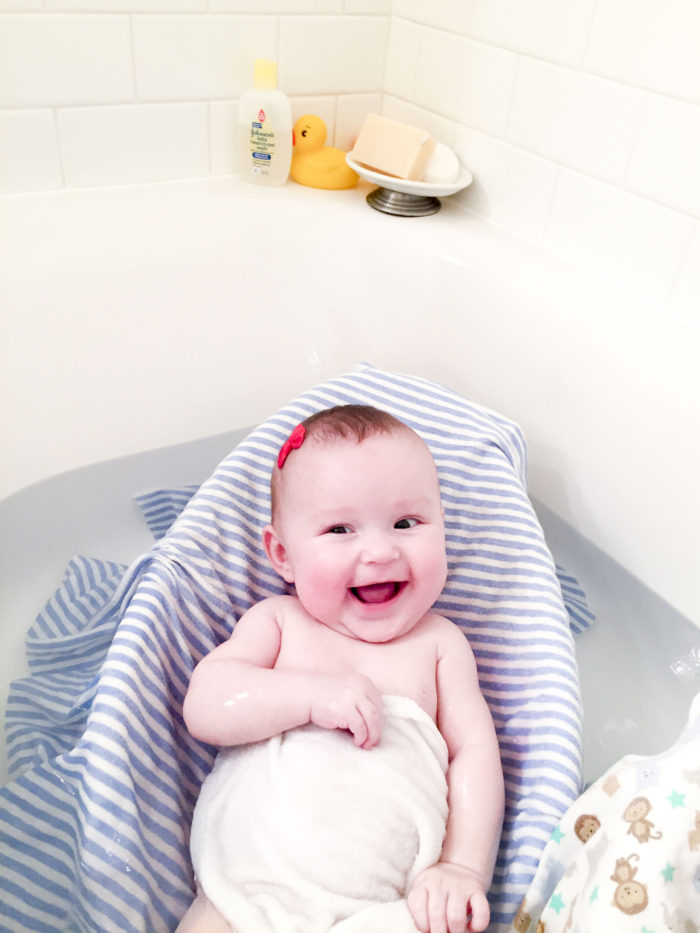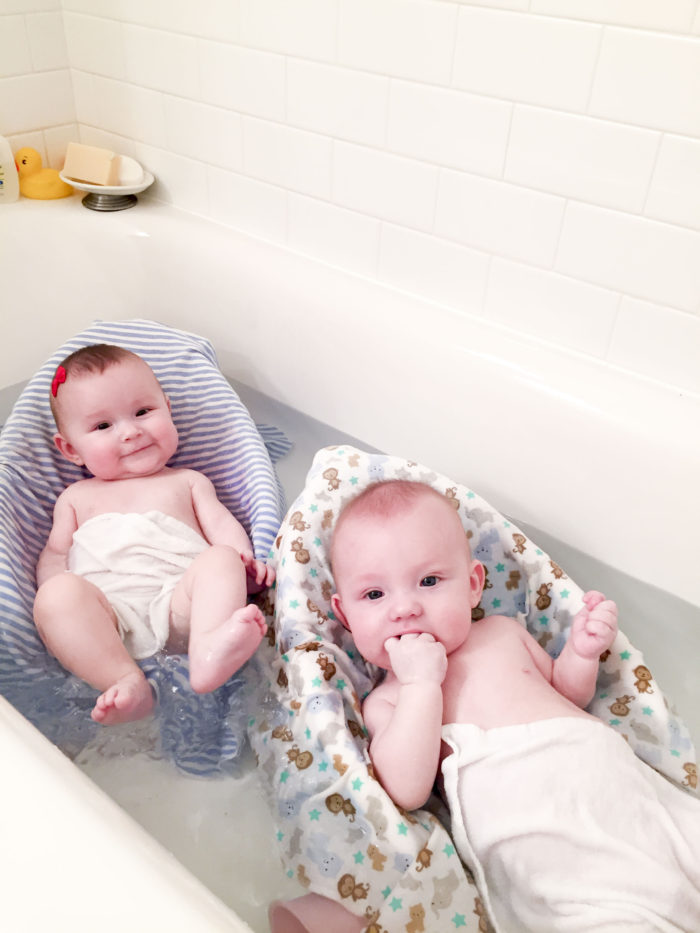 Tyler let Harris' lips touch an M&M. I know that's bad!! I told him not to get dye on his little lips! Dads…I'm sure Harris loved it 🙂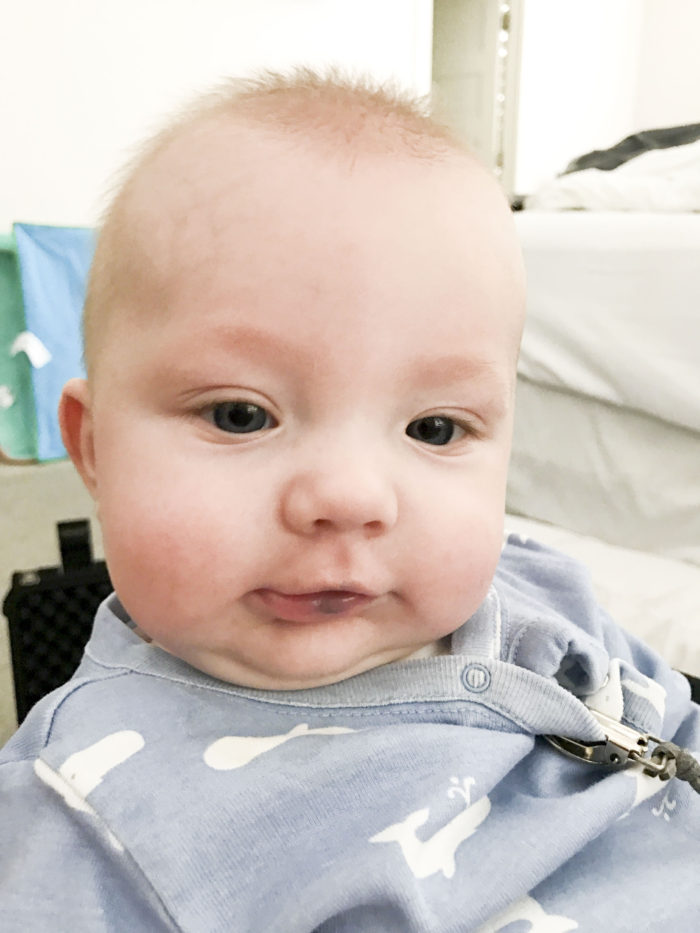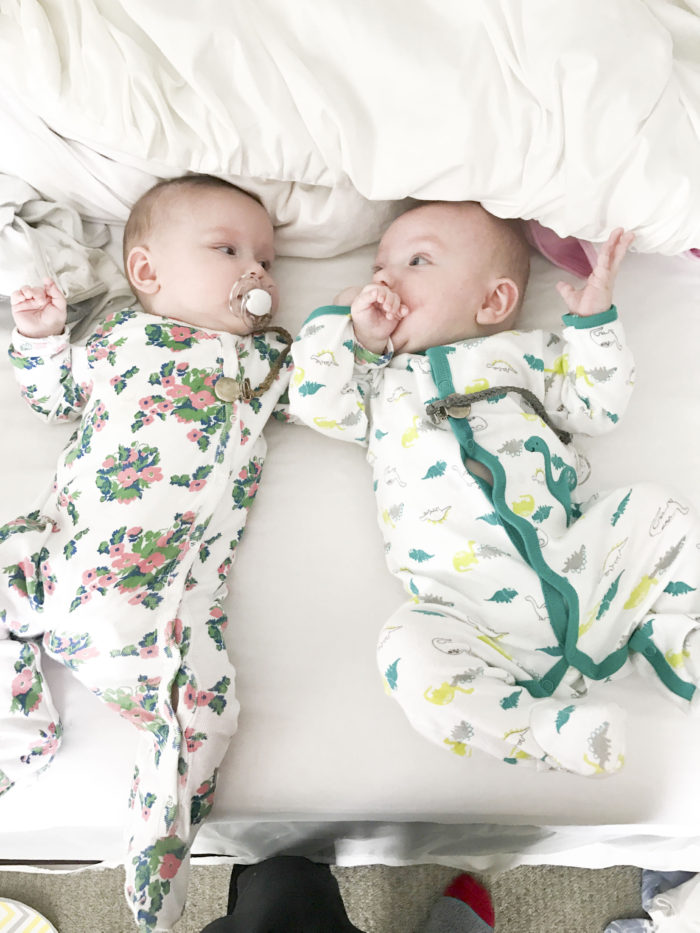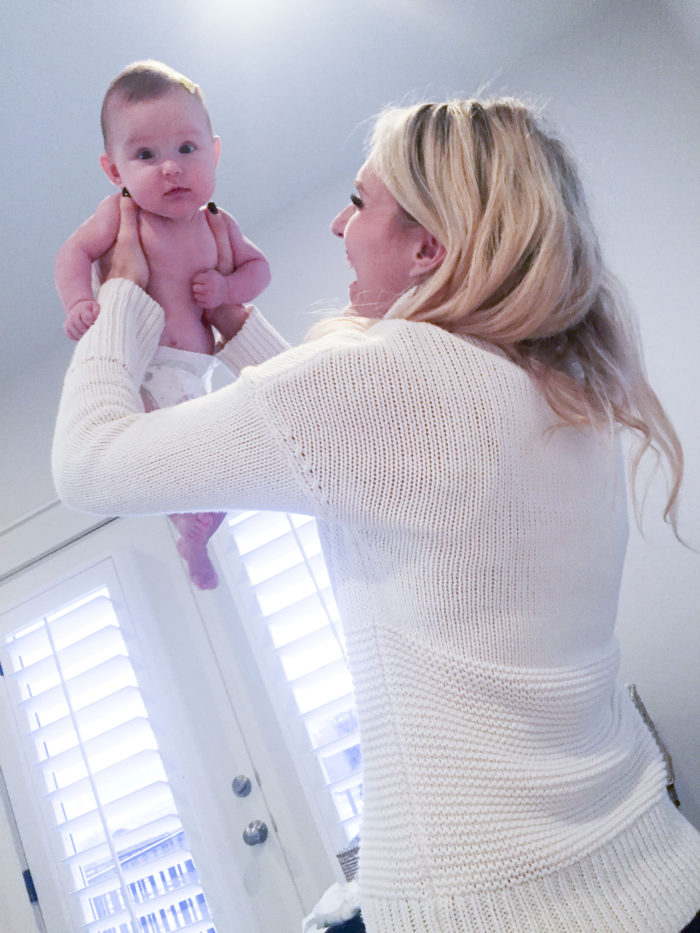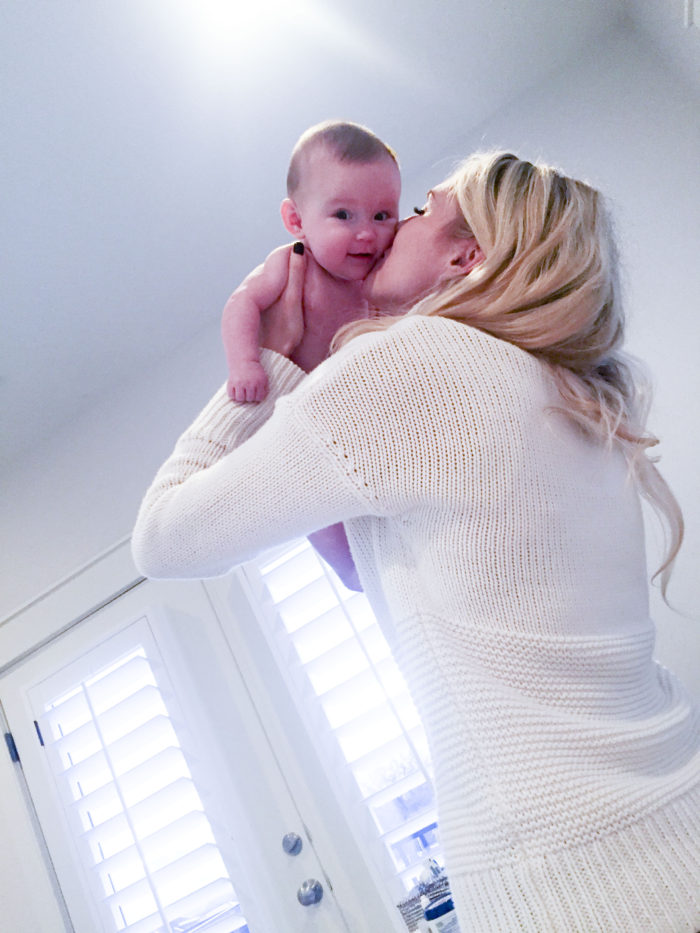 Waiting for story time! We love these chairs.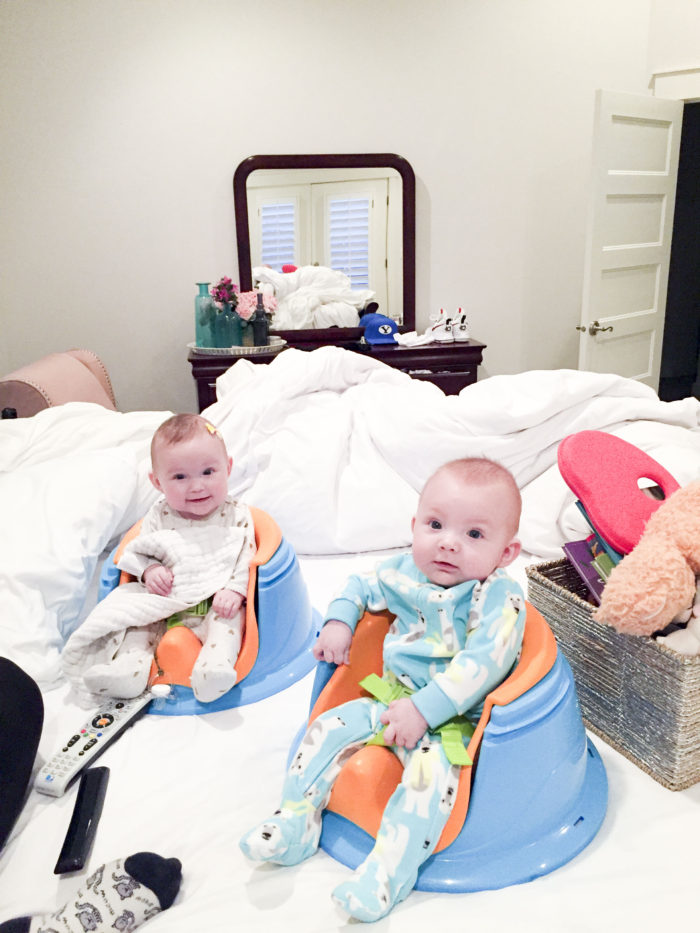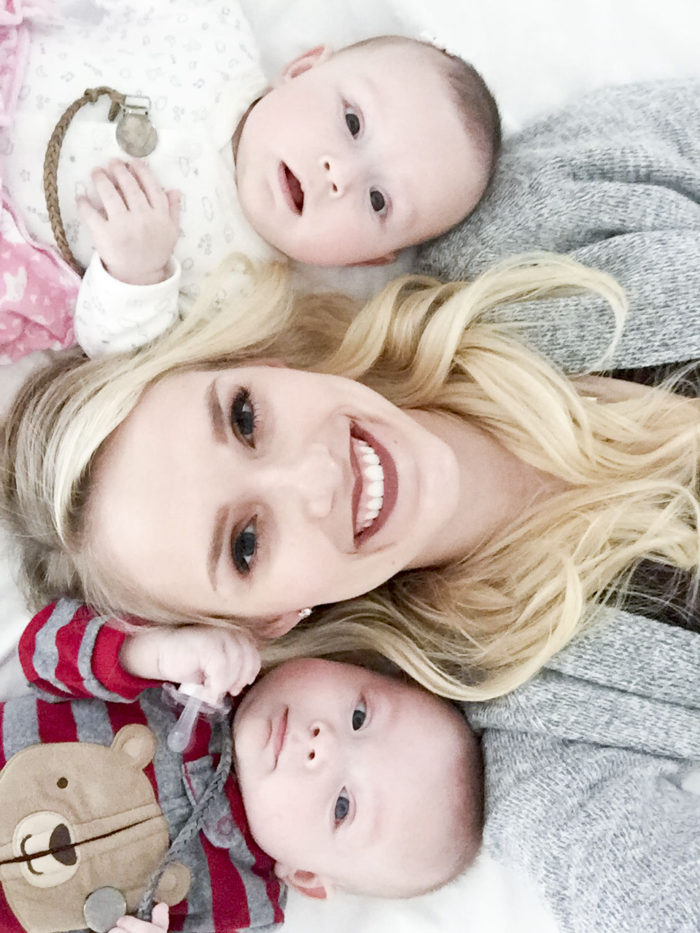 Oh my, the babies are growing up faster by the minute and Harris is basically a grown man asking some cute girl's dad for her hand in marriage. Too far? It doesn't feel like it!! I mean really, yes, the babies are in a stage where life is physically very demanding for me, but it's going to last about 2 more seconds so I am truly soaking it all in! Before having kids it always gave me comfort knowing that people had more than one child. Yes, I'm serious! I figured if they had one, then it gave them a lot of happiness. So much happiness that they wanted another one! I was right. These babies bring me so much joy and I adore their little squeaks and their laughs and their delightful little personalities. Harris has such a calm, serene little spirit. Goldie has a spicy spirit and we adore them both and their differences!
My mom came over last night to hang out with the babies and we couldn't help but getting them undressed to their little diapers because there is basically nothing better than watching babies happily kick their little leggies. They were so happy undressed! Ha. They absolutely love taking baths more than anything else in the world so I think getting undressed indicates that they are going to take a bath and they get sooo excited. Goldie was wiggling her body so fast and we couldn't stop laughing!
The twins and I had to take a grocery store run this morning to get formula and it always makes me smile to look in my rear view mirror to see two little heads looking back at me in the mirror. They are my little sidekicks and their precious little eyes discovering the world is the pretty much the best thing that I has ever happened to me. We have their SIX MONTH appointment next week which boggles my mind!! Harris is much, much bigger than our petite little Goldie girl. I'm so excited to see the difference between the two of them. I'm going to ask our pediatrician to compare them from their due date rather than their birth date on the growth chart just so I can get an accurate percentile comparison to babies their age. I always feel like I don't get an accurate depiction because they compare them from their birthdate but they were born 2 months early! Don't worry, Goldie. You're not really in the 0% percentile my little peanut! Ha
———————-
INSTAGRAM ROUNDUP:
In other "good deals" news, I shared on my Instagram a few nights ago that these jeans are 50% off (the first photo)!! They are a dream because they are stretchy but they don't stretch out. They are so comfortable. They are running really low on sizing though so if they don't have your size, try these (the third photo). UPDATE: I FOUND THEM IN ALL SIZES AND ON SALE HERE!!! I LOVE these jeans, and even at full price, they are still less expensive than half off the other price. Oh, and RUN DON'T WALK to get this sweater. It goes with anything and everything and comes in 3 colors. It doesn't pill, either. I'm so sick of sweaters pilling!! It's thick and cozy. You might see me wearing it a LOT.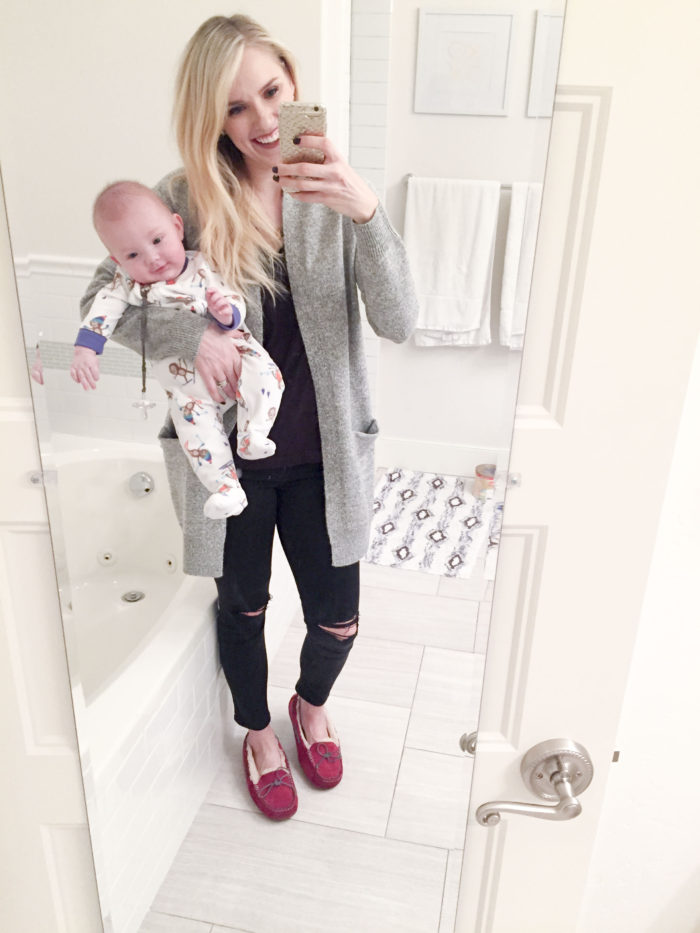 This entire outfit is on sale! This top (that comes in TONS of colors) is on sale for $27.90! I'm wearing a medium because I bought it when I was pregnant but a small would be better now because it goes a little low in the front so I have to pin it or wear a tank underneath. These jeans are the same as the jeans above, and these booties are $79.90, reg. $128.95 and I literally wear them every single day because they are SO COMFY! (Well, when I leave the house ? which isn't every day). They come in 4 colors and are true to size!