These Lululemon Align Leggings Dupe are my all time favorite leggings and 1/4th the price of their more expensive counterpart!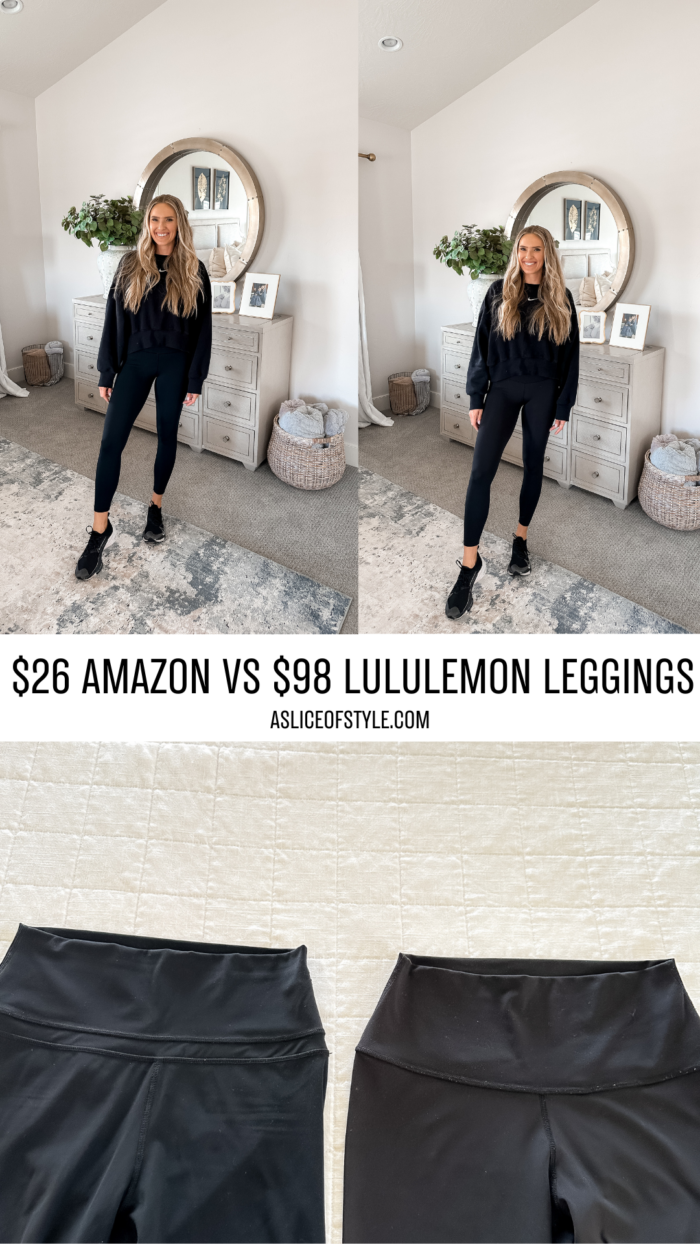 If you don't want to miss huge money saving tips on the highest quality products, pop in your email address below and I'll add you to my weekly newsletter!
I have been wearing these leggings from Amazon for two years now and I always reach for them first. I am so disappointed when they aren't clean! I bought the Lululemon Align leggings for years and I honestly thought they were worth the price tag. That is until I discovered these Amazon leggings that are only $26! I genuinely love them more! The fabric is more smooth and I think they are slightly more slimming. They both have a great thick waistband that doesn't dig into your skin and doesn't squeeze anything in any wrong places (we want leggings that are flattering!
Lululemon Align Leggings Dupe
These HERE are truly my favorite leggings of all time, they run true to size, they don't dig into your skin in any place, and they are only $26. They are the best Lululemon Align leggings dupe I have ever come across, and not only that, but they are even better! They are so affordable that you are going to want to buy them in multiples (I think I have 4 at this point because I never want them to not be clean).
They run true to size (I'm wearing a small), and something about the fabric makes them more slimming. To wash them, don't use a fabric softener and wash on gentle cycle. I like to dry them for a bit in the dryer (maybe 10 minutes), then hang them to dry the rest of the way. You can buy almost 4 pair of these Lululemon Align leggings dupe for the price of one pair of the other! I love that they are on Amazon Prime. You don't have to wait long to get them (what did we ever do before Prime?! Ha!) Click HERE to grab some!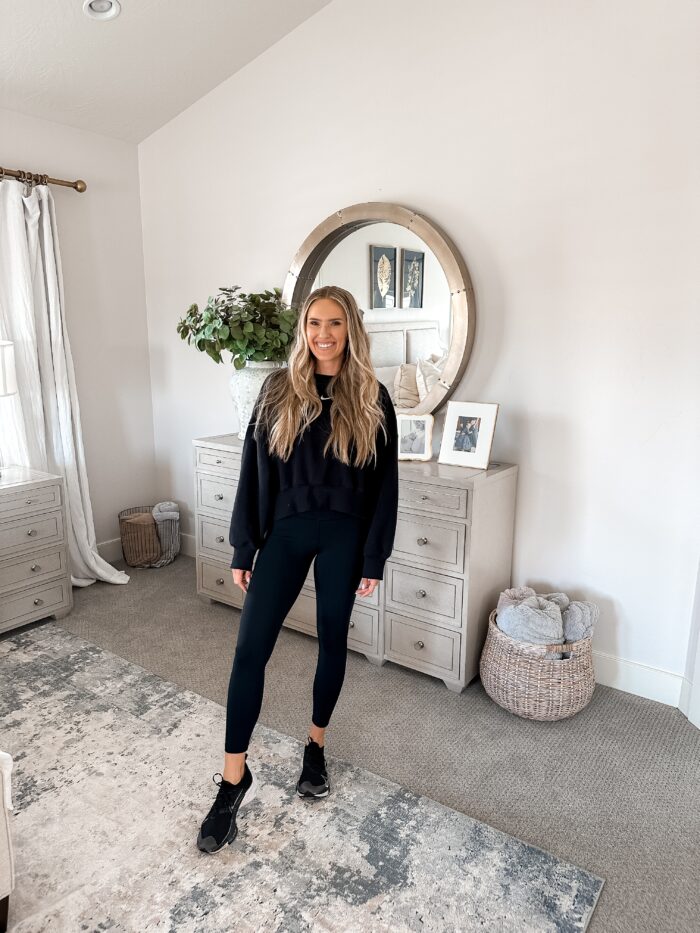 lululemon align leggings
You can see below that you honestly can't tell much of a difference at all while you are wearing the leggings! The above photo is the Amazon brand, and the below leggings are the Aligns. I personally like the look of the Amazon leggings above because the fabric makes them look slightly more slimming and flattering!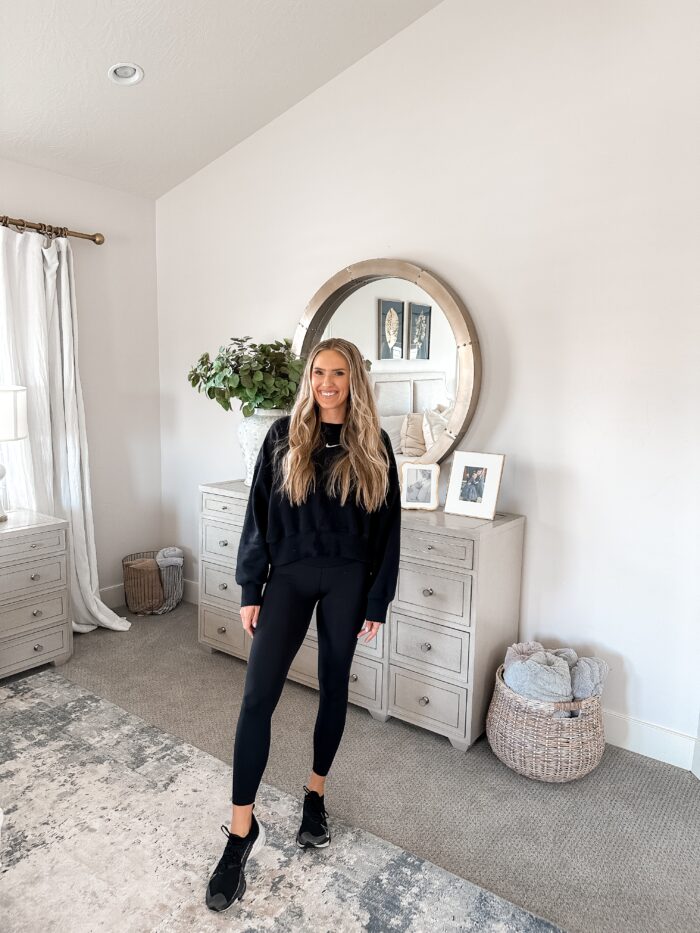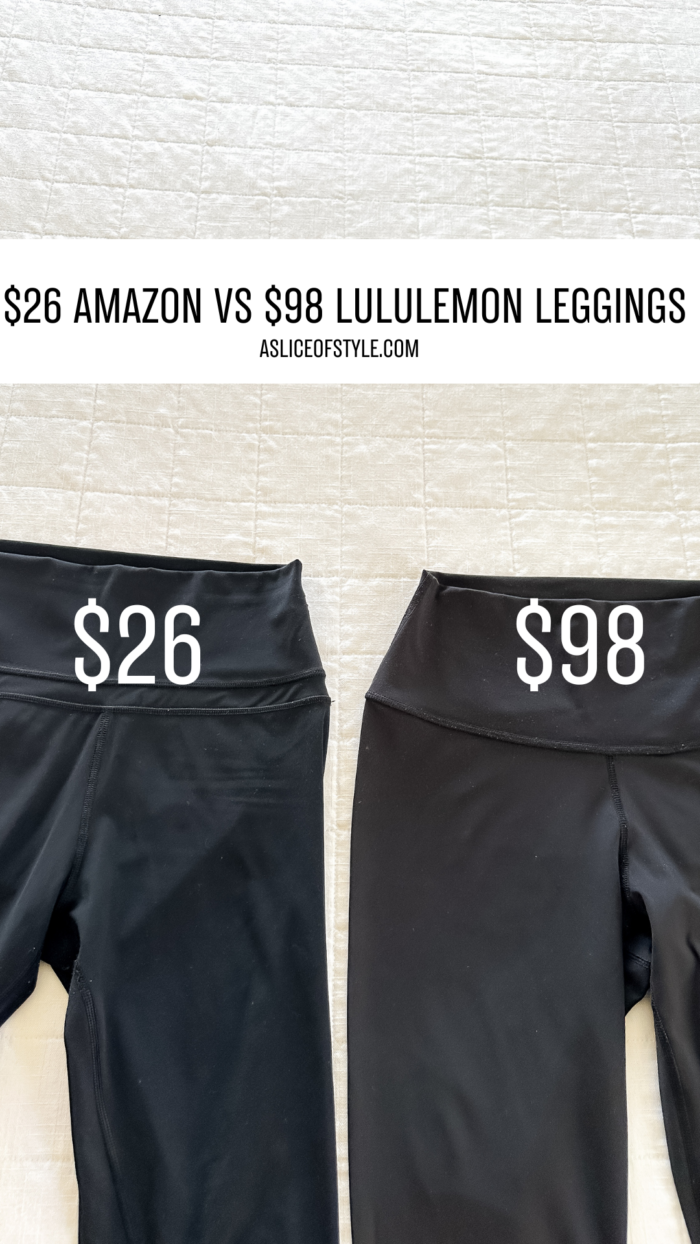 If you liked this Lululemon align leggings dupe blog post, you will probably like these posts:
Easy Crusty No Knead Artisan Bread Recipe