Here are your women's fashion best sellers from October!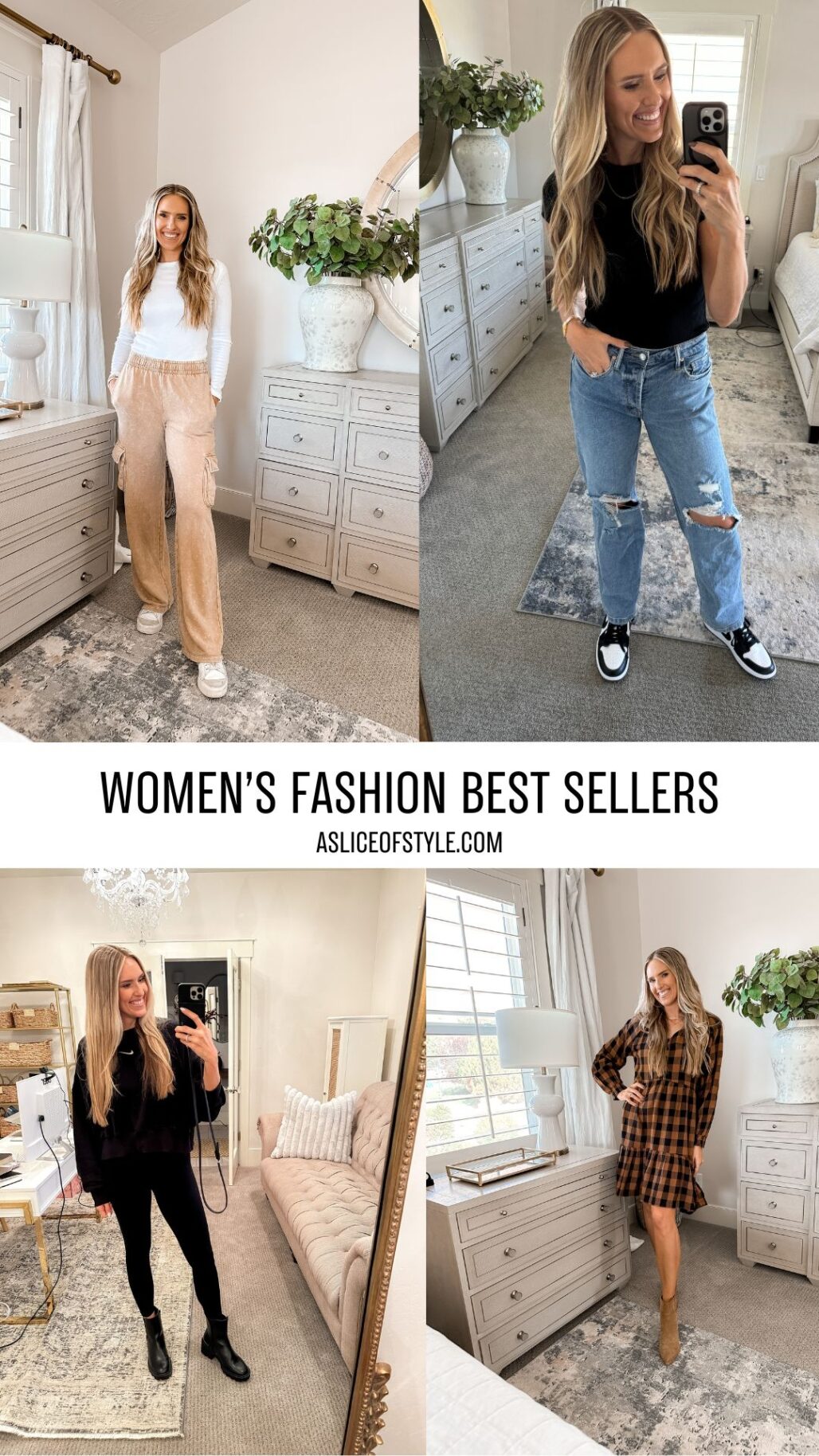 If you'd like a list of monthly best sellers sent to you so you don't miss out on the most affordable items that you'll wear again and again, just pop in your email address below and it'll come right to your inbox!
Women's Fashion BEST SELLERS
October just flew by and here we are entering the season of all things snuggly and warm! Here are your women's fashion best sellers that are sure to keep you cozy, comfortable and stylish!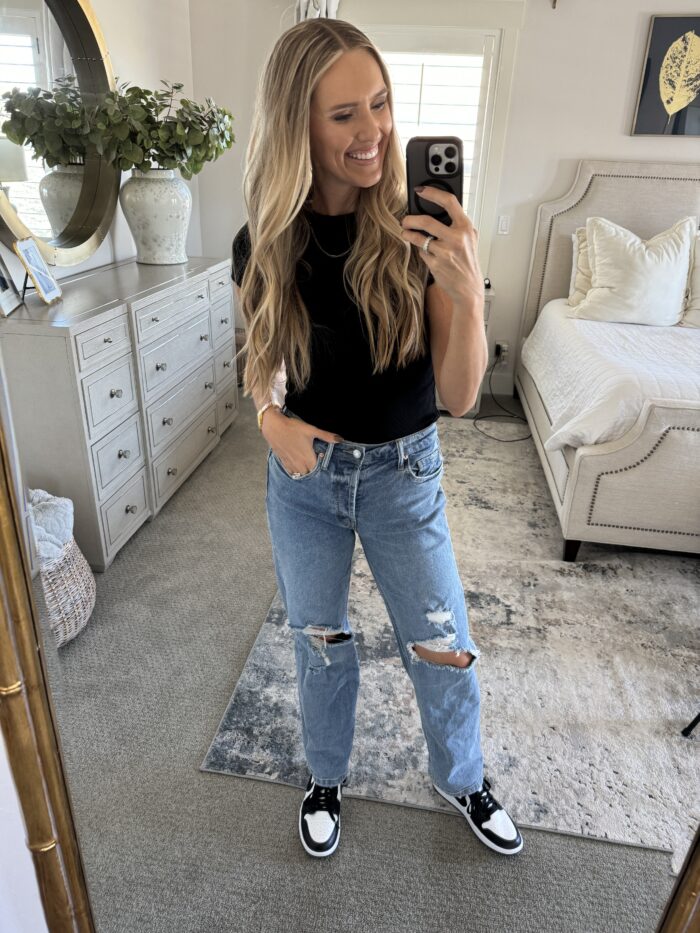 1. Short Sleeve Ribbed T-shirt
The soft ribbed fabric on these shirts are so comfortable, I just love them! The collar is nice and thick and it has a ton of great color options as well! I have been waiting for this one to come back in stock for SEVERAL years! It's finally back and this version is even better! It's true to size — I wear a size small for reference.
2. Long Sleeve Ribbed T-shirt
I absolutely love the long sleeve version of the short sleeve ribbed tee. I'll be wearing it tucked into jeans and into skirts for as long as I can! It has a great variety of colors and it runs true to size.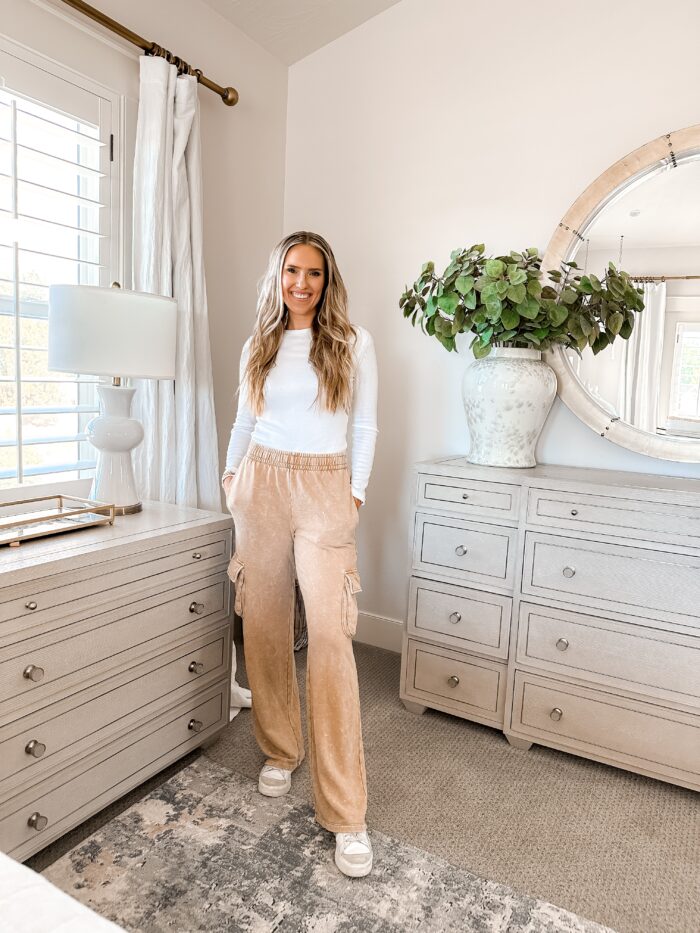 3. High-rise Fleece Cargo Pants
These pants are really comfortable but also make you feel pulled together. I have this in both beige and black colors. I wear it several times tucked in with the tee mentioned above. They are great to be paired with some cute sneakers like these Jordan's here!
4. Ruffle Neck Checkered Dress
This dress is super versatile to dress up or down. It pairs so cute with a jacket on top and either sneakers or boots for the footwear. I can't believe the price — it's only 21.98! This runs a size larger, so order it a size down.
5. High Waist Leggings
These are my FAVORITE leggings of all time. I like them better than the Lululemon Align leggings (which run about $98) — these ones are only $26! The fabric on these leggings are so much better, they run true to size, have a nice thick waistband that don't dig into your body and they are just incredible!
SHOP ITEMS FROM THIS POST

IF YOU LIKED THIS WOMEN'S Fashion BEST SELLERS BLOG POST, YOU WILL PROBABLY LIKE THESE POSTS:
Walmart Fall Women's Fashion Haul