These are my quick healthy snack ideas when I'm running errands and want to feel my best!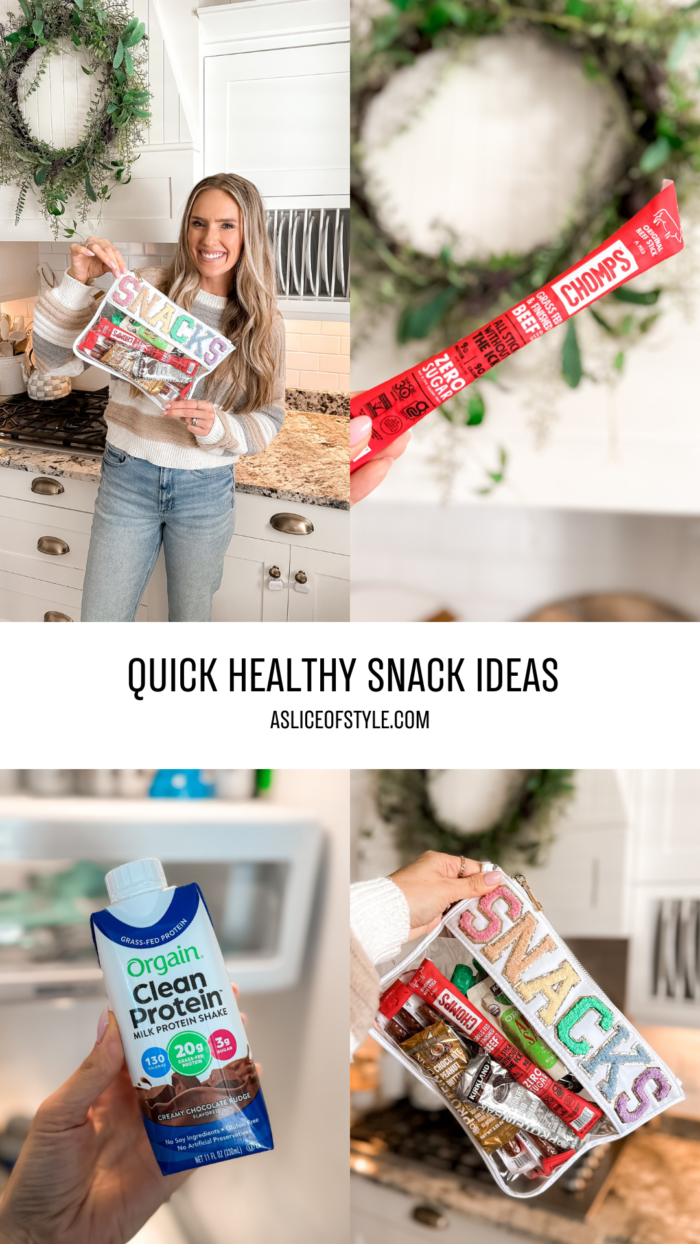 If you'd like a printable list of these quick healthy snack ideas for easy reference that you can screenshot next time you're grocery shopping, just pop in your email address below and it'll come right to your inbox!
Quick Healthy Snack Ideas
Sometimes we just have days that are packed with errands and activities and before you know it… you're hungry. I found the best way to balance both the hunger and the busy schedule is to have a packed "grab and go" bag with things that are easy to eat, delicious, and healthy. Having a few snacks on hand can really make a difference in having a better day! See my list below for some quick healthy snacks!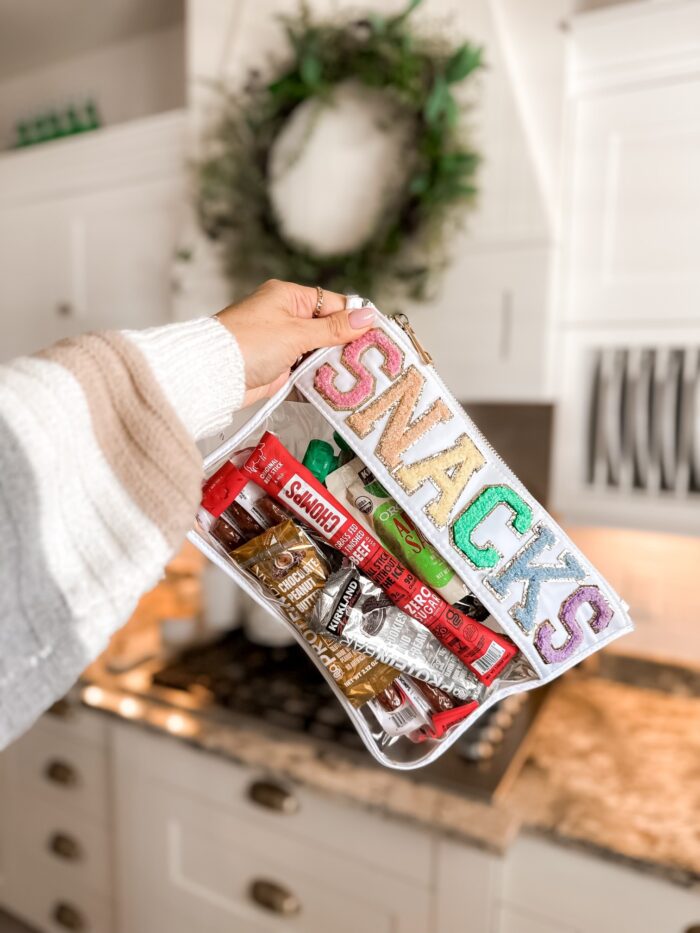 1. Snack Bag
This really cute clear snack bag is my favorite that I use for all my grab and go items. I keep it in my car console and try to keep it stocked!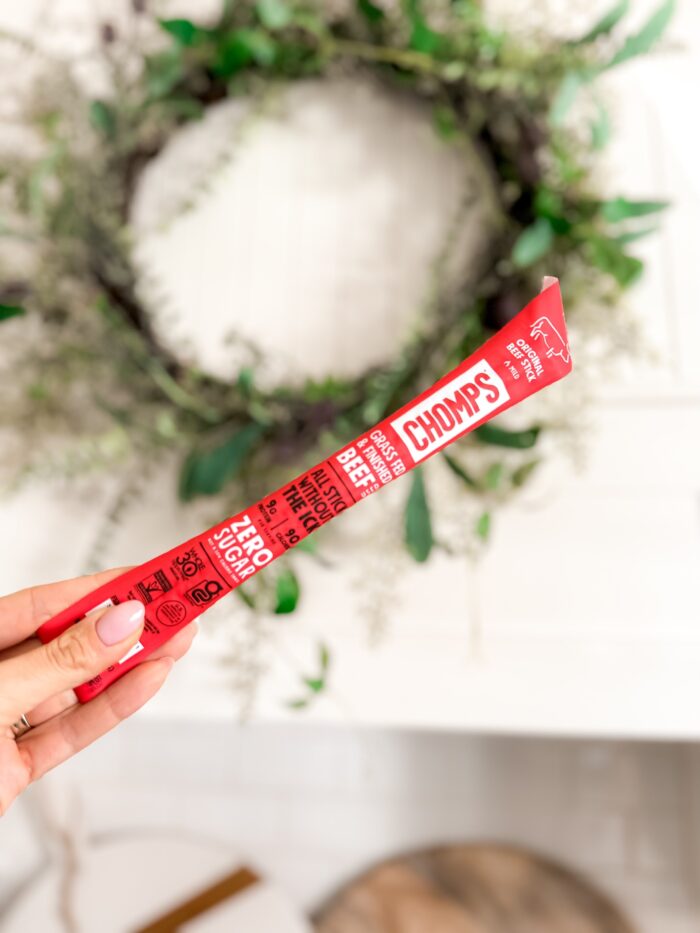 2. Chomp's Grass Fed Beef Meat Stick
These are super tasty and are a great source of protein!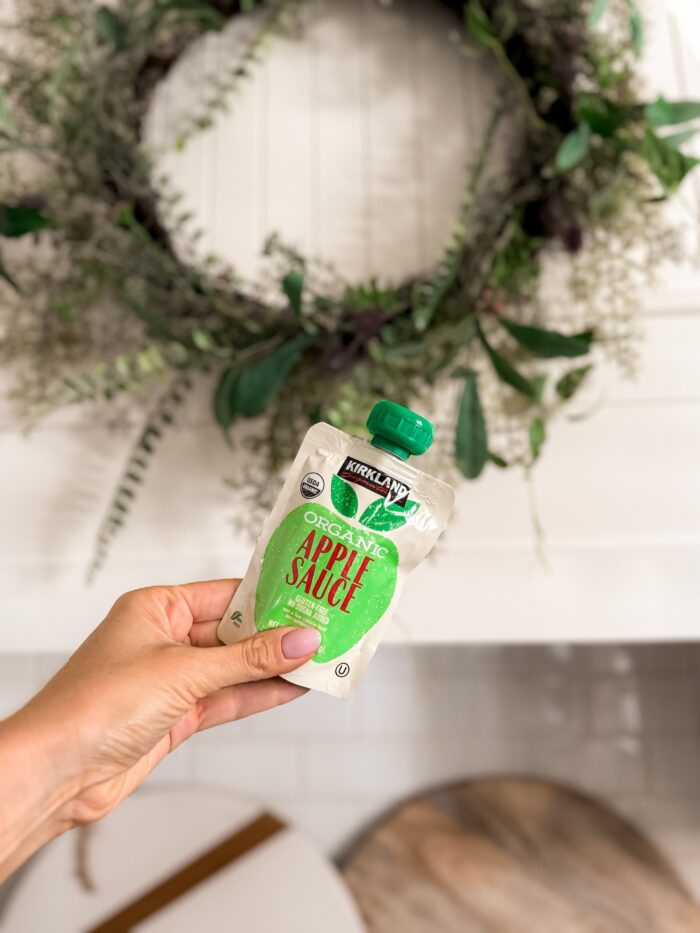 3. Applesauce
Always a healthy source of sugars if you need a quick pick me up.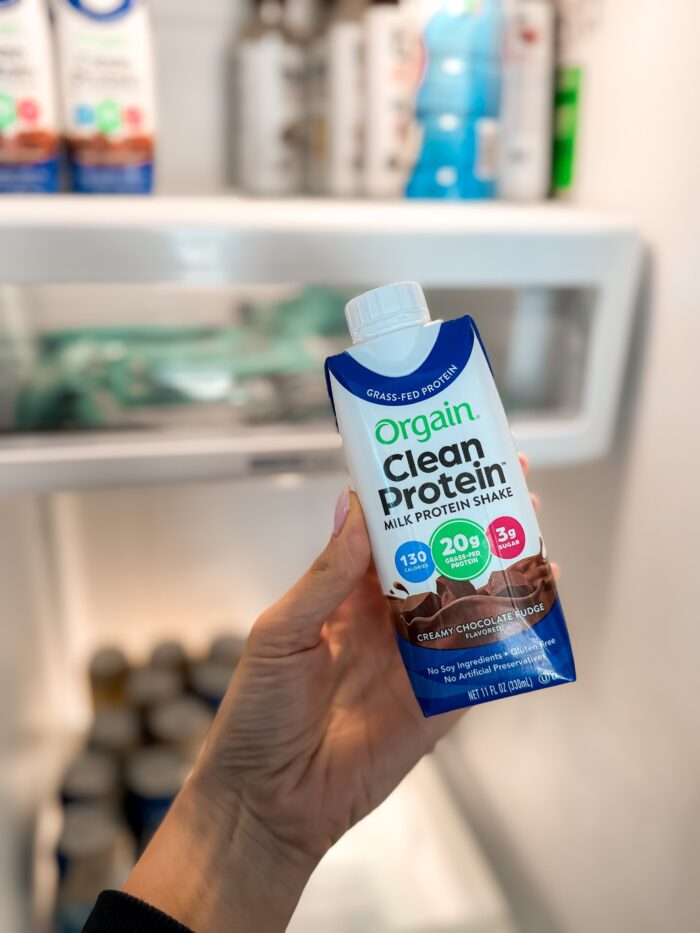 4. Orgain Protein Shake
These delicious drinks are easy to grab and go at any time and a great source of protein!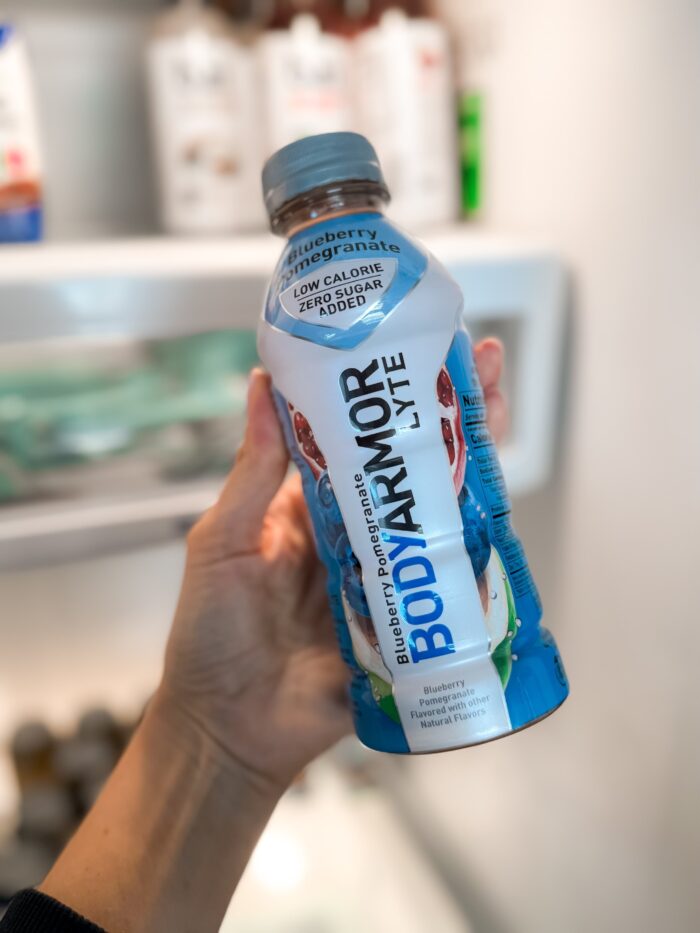 5. Body Armor Lyte Drink
These drinks are fantastic for hydration. They are also packed with electrolytes, coconut water, vitamins and are low in sodium and high in potassium.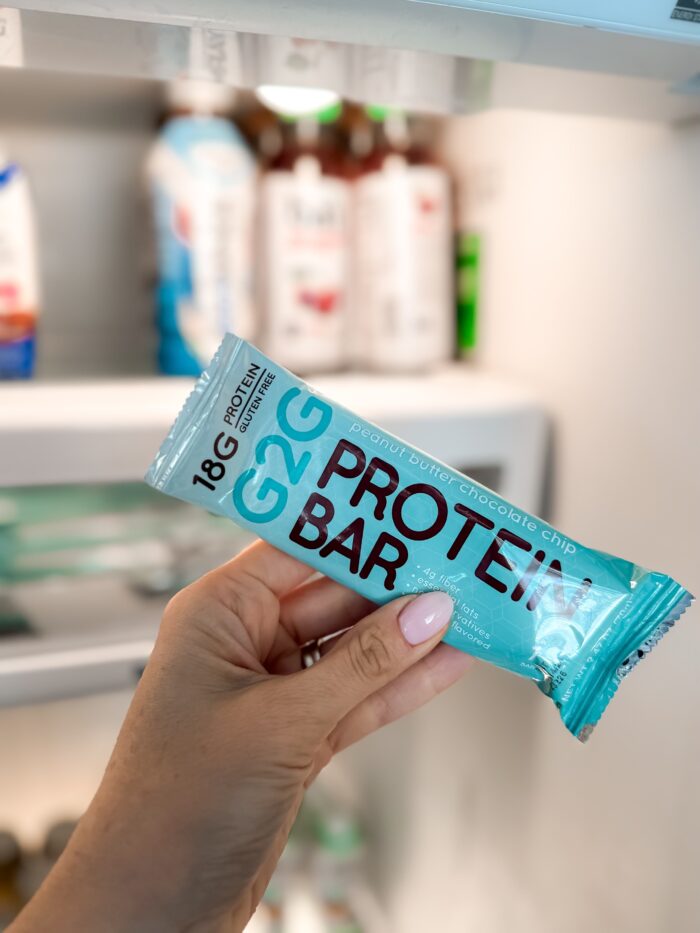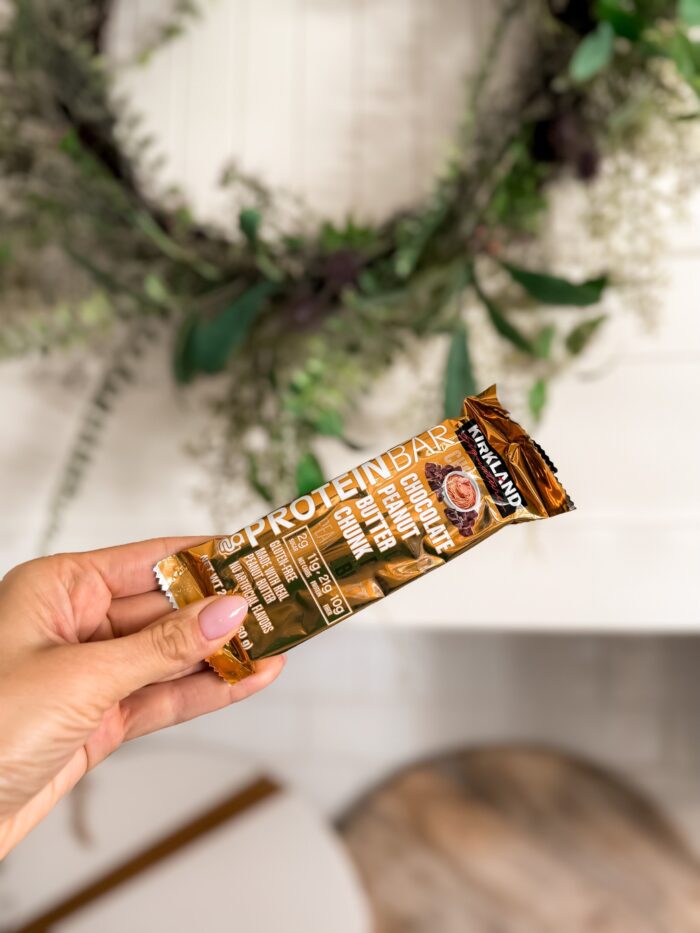 6. Protein bar
My favorite bars are the G2G and Kirkland Signature kinds. I keep these stocked in my fridge!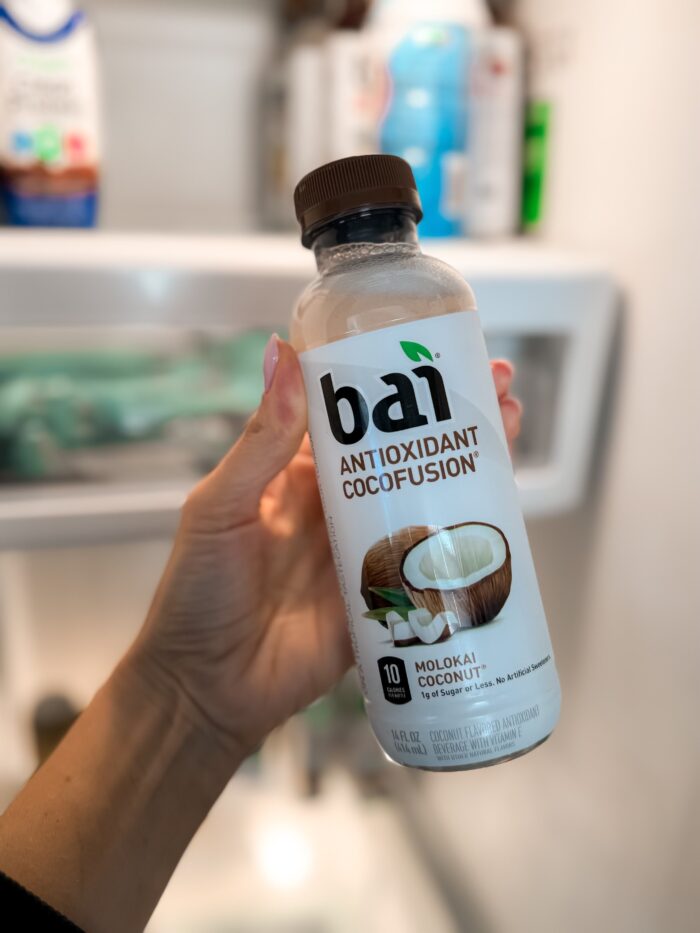 7. Bai Antioxidant Infusions
These delicious fruity refreshments are only 10 calories and 1 gram of sugar. They are refreshing and yummy!
Some Quick Healthy Snack Ideas:
Mixed Nuts:

A handful of mixed nuts like almonds, walnuts, and cashews can provide you with a good dose of healthy fats and protein.

Greek Yogurt with Berries:

Greek yogurt is high in protein and low in sugar. Top it with fresh berries for a tasty and nutritious snack.

Hummus and Veggies:

Baby carrots, cucumber slices, bell pepper strips, or cherry tomatoes paired with hummus make a satisfying and nutritious snack.

Hard-Boiled Eggs:

Hard-boiled eggs are a great source of protein and can be easily prepared in advance.

Apple Slices with Peanut Butter:

Slice an apple and pair it with a tablespoon of natural peanut or almond butter for a tasty combination of fiber and healthy fats.

Trail Mix:

Create your own trail mix with a mix of nuts, seeds, dried fruits, and a small amount of dark chocolate for a sweet touch.

Sliced Cucumber with Tuna or Bitchin' Sauce:

Top cucumber slices with canned tuna, a drizzle of olive oil, and a sprinkle of your favorite seasonings or dip in Bitchin' Sauce! I buy mine at Costco.

Popcorn:

Air-popped popcorn is a whole-grain snack that can be flavored with various seasonings or a light sprinkle of nutritional yeast.

Sliced Cheese and Whole-Grain Crackers:

Pair slices of your favorite cheese with whole-grain crackers for a balanced snack.

Edamame:

Steamed edamame (young soybeans) is high in protein and makes for a tasty, on-the-go snack.

Cottage Cheese and Salsa:

Mix cottage cheese with a bit of salsa for a protein-rich, low-carb snack.

Chia Pudding:

Prepare chia seed pudding by mixing chia seeds with almond milk and your choice of sweetener. Let it sit in the fridge until it thickens and top with fresh berries.

Sliced Fruit:

Pack pre-sliced fruit like melon, pineapple, or mango in a container for a refreshing and naturally sweet snack.

Dark Chocolate:

A small piece of dark chocolate (70% cocoa or higher) can satisfy your sweet tooth in a healthier way.
SHOP ITEMS FROM THIS POST

IF YOU LIKED THIS QUICK HEALTHY SNACK IDEAS BLOG POST, YOU WILL PROBABLY LIKE THESE POSTS:
Healthy Food For The Whole Family
The Amazing Benefits of Celery Juice!
Favorite Things: The Best Green Smoothie Recipe