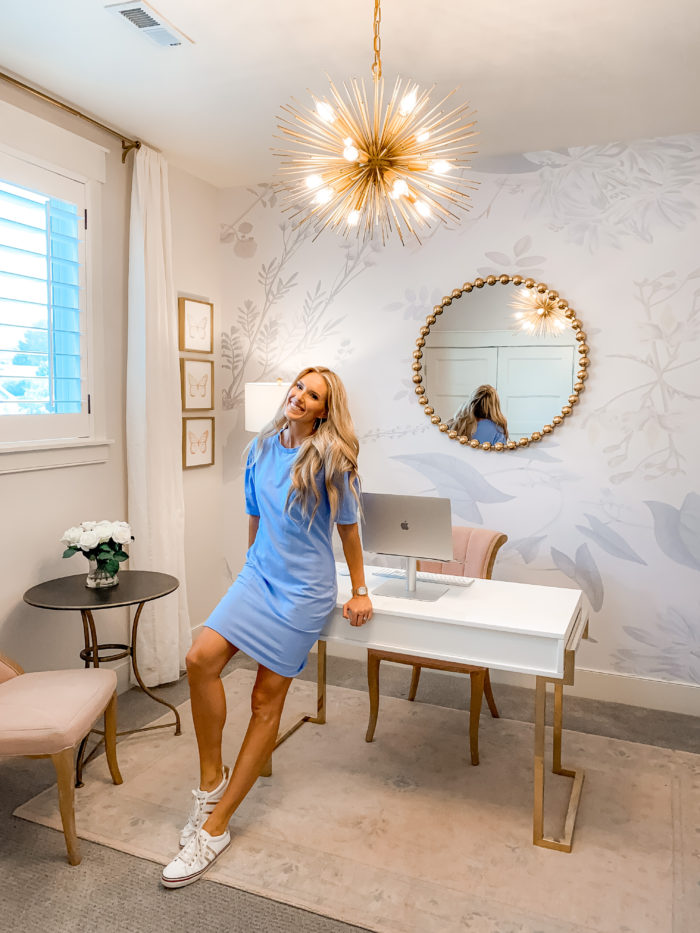 shop my office makeover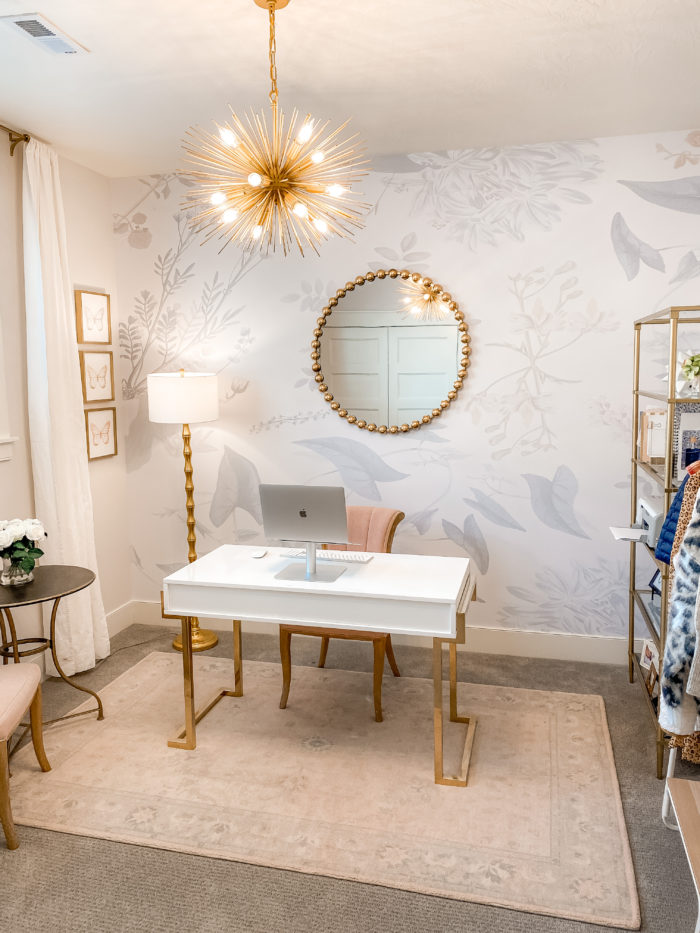 I'm excited to share my office makeover with you! I have moved my office from one room to the next, to the NEXT in this house since we've lived here for 7 years. This is the 3rd room that my office has been in because the other rooms just worked out better for my kid's nursery and then their bedrooms. You can see my original office here!
I think there are 3 things that can make or break a great space…wallpaper, great lighting and some fun artwork or mirrors for the walls! The wallpaper I used from A New Wall HERE really tied it all together and made it a fun space. It's removable too, which is nice! I actually hired a man named Carlos from the app Thumbtack. Tyler and I have installed wallpaper before and let's just say…didn't enjoy the process 😉 I looked on Thumbtack, he had great reviews, and he did an awesome job installing it! I think many people do it on their own, though.
I linked all of the item that are still in stock, and for those that aren't (I reused most items from my other office whose items were purchased several years ago), I found very similar items.
Here are the before and after photos of the office makeover: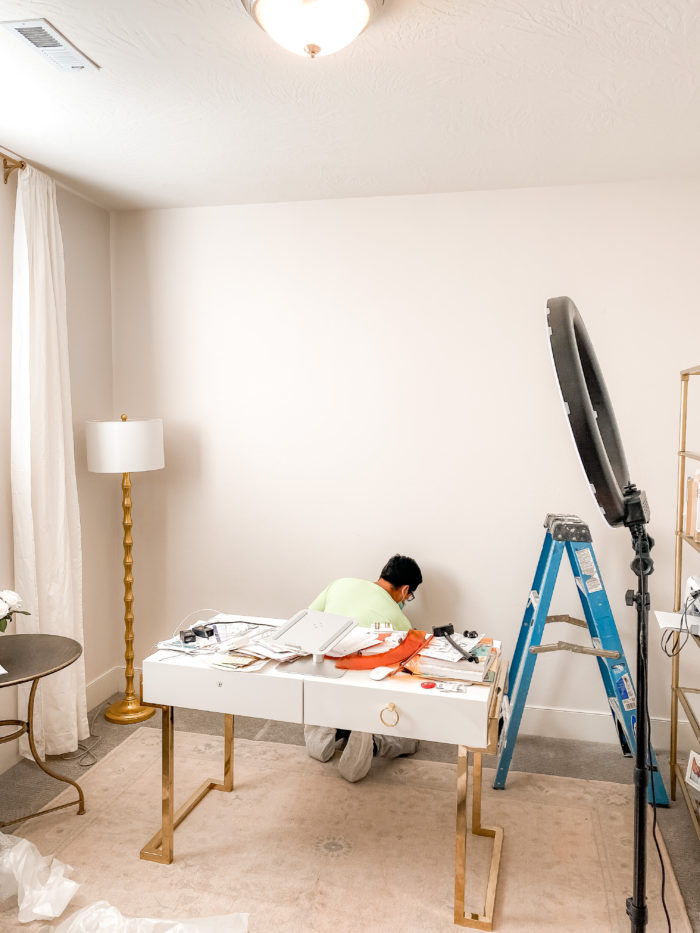 shop my office makeover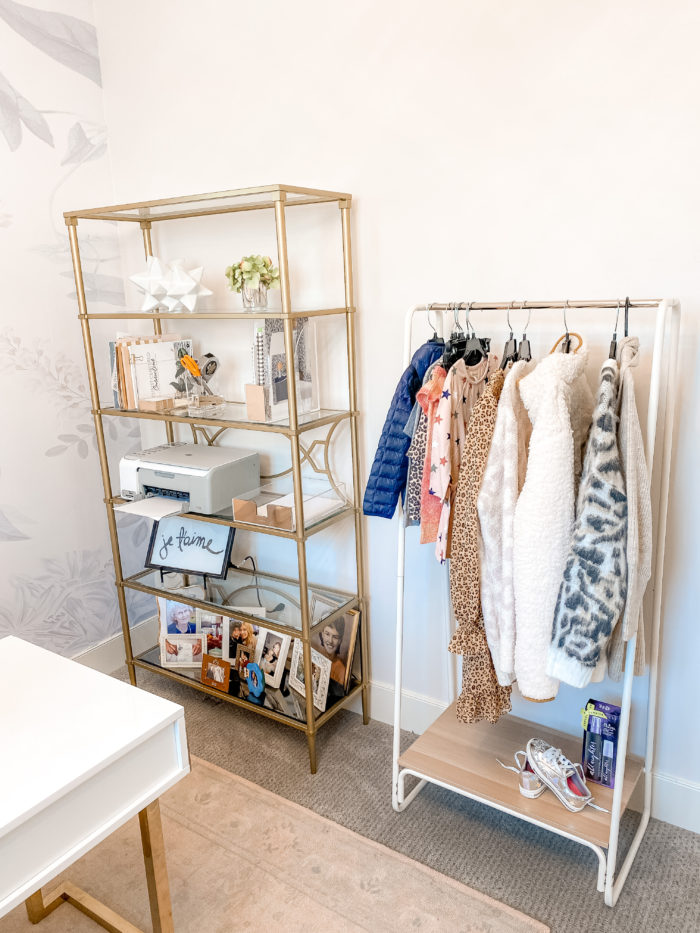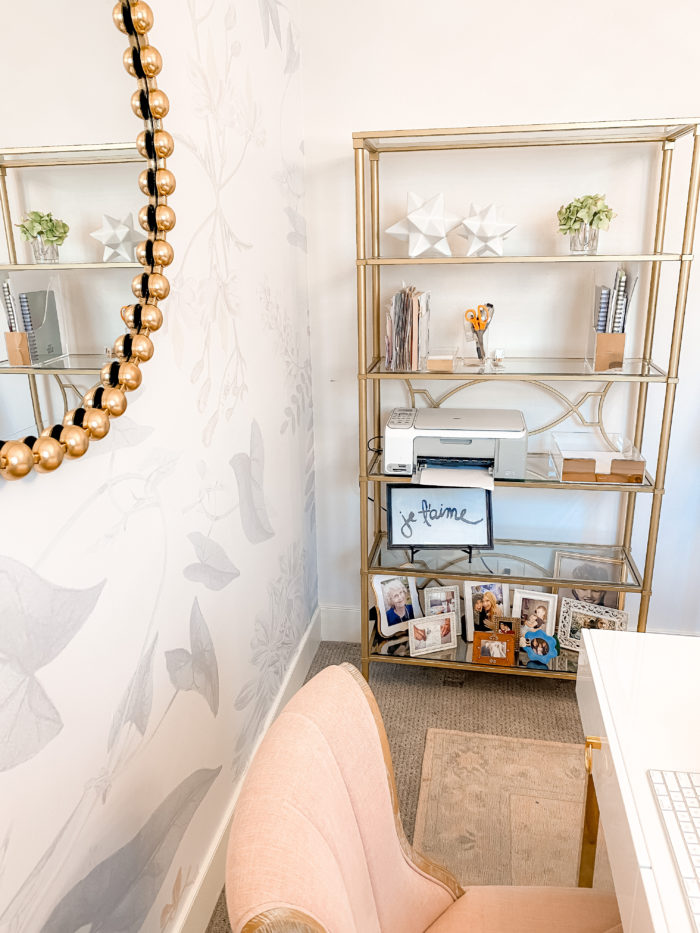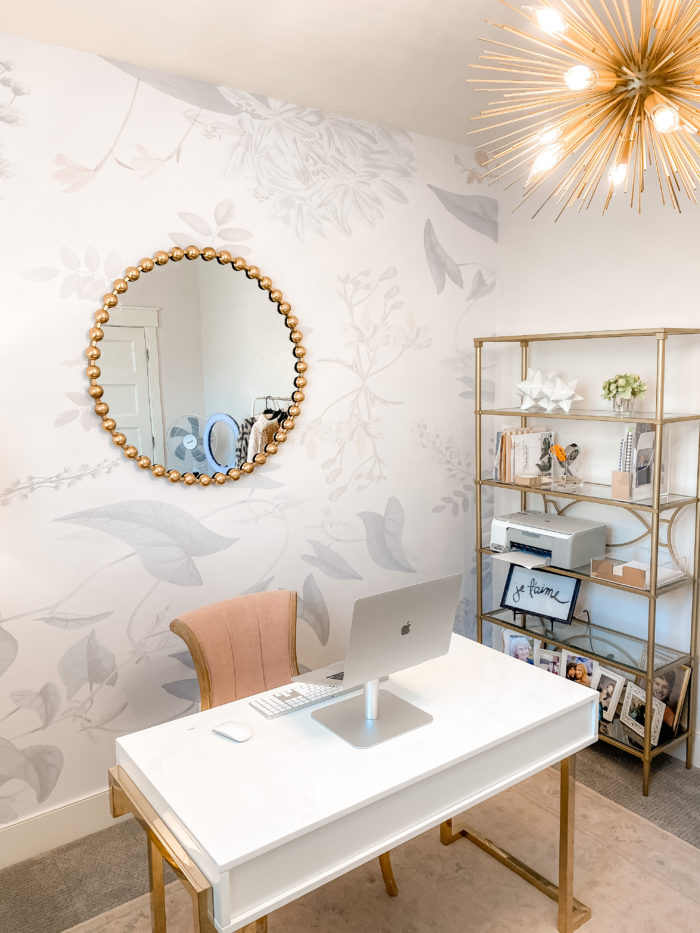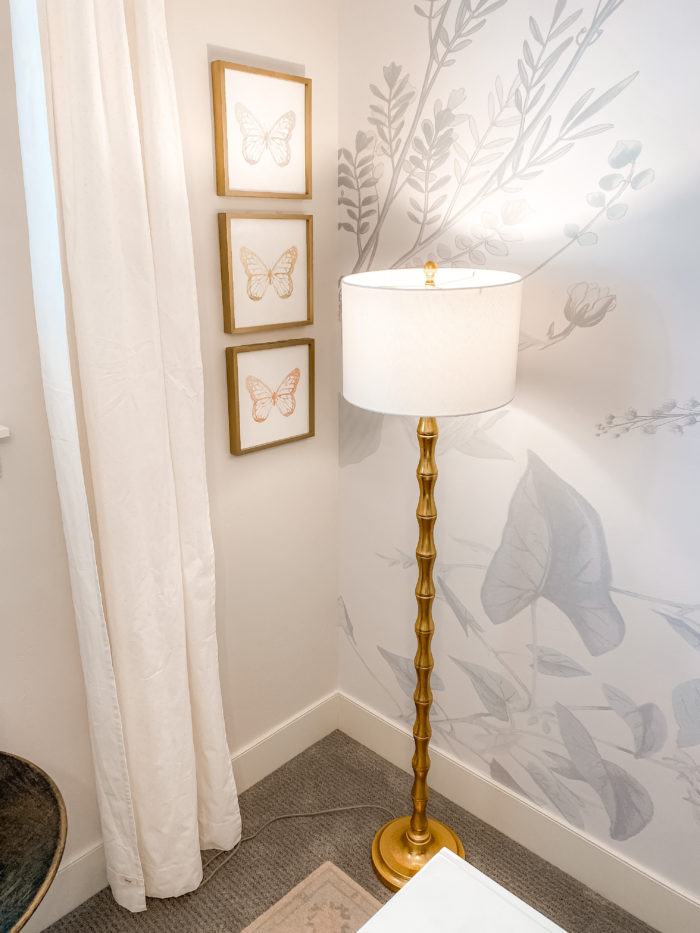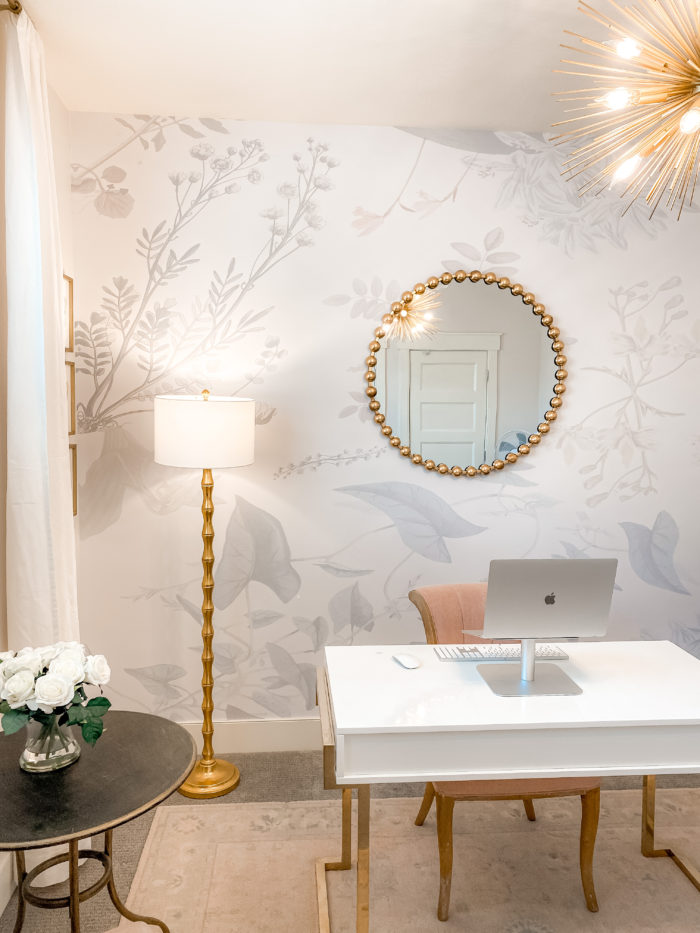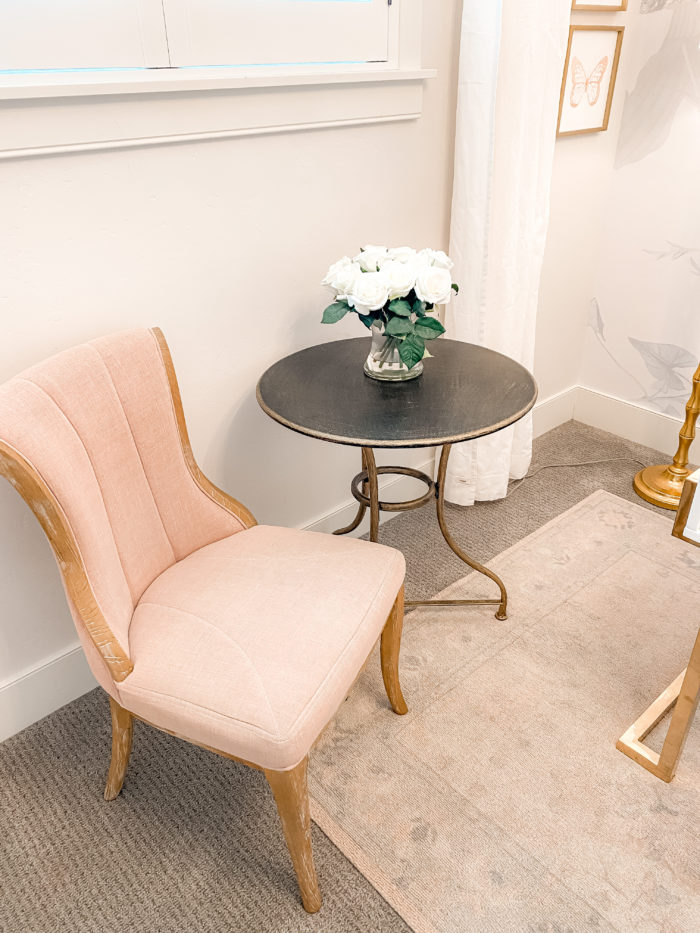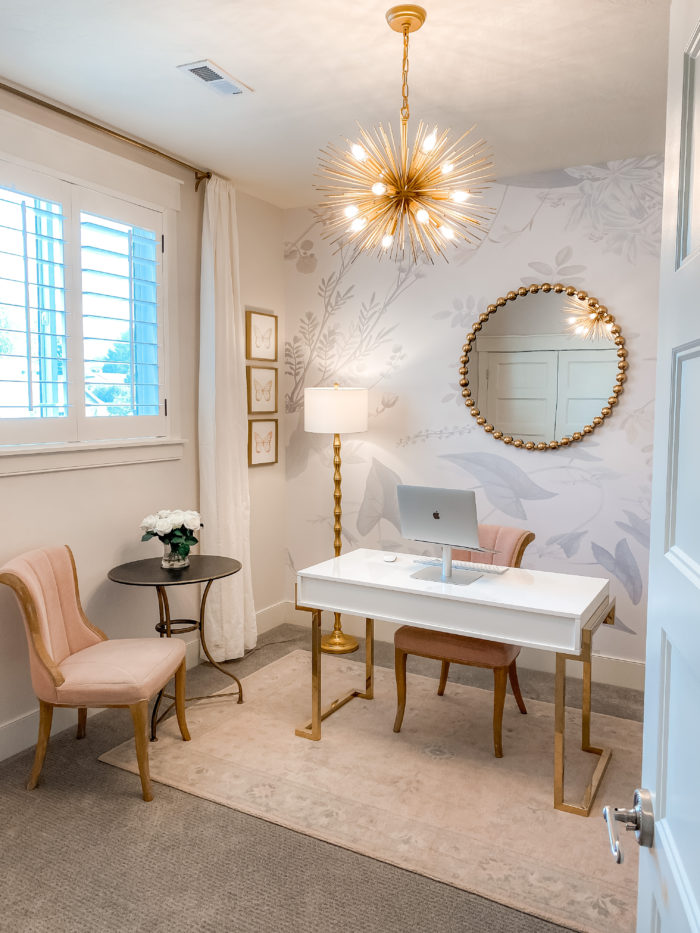 shop my office makeover