The top 4 skincare products that you need to see a MAJOR difference in your skin. My skin is smoother, softer, and has less wrinkles since I started using this skincare!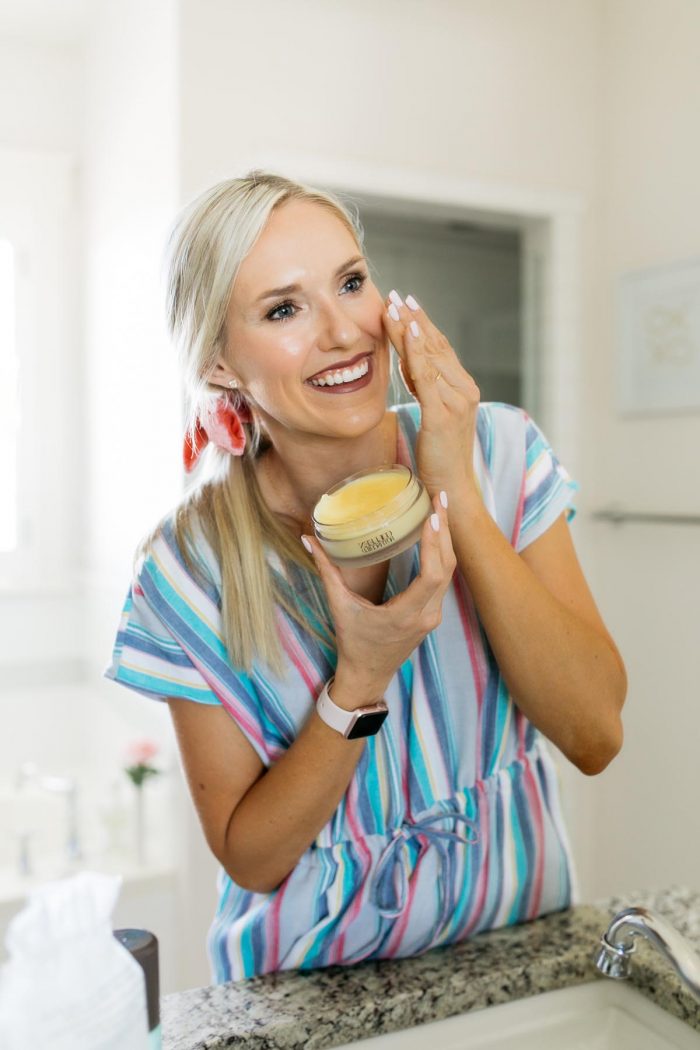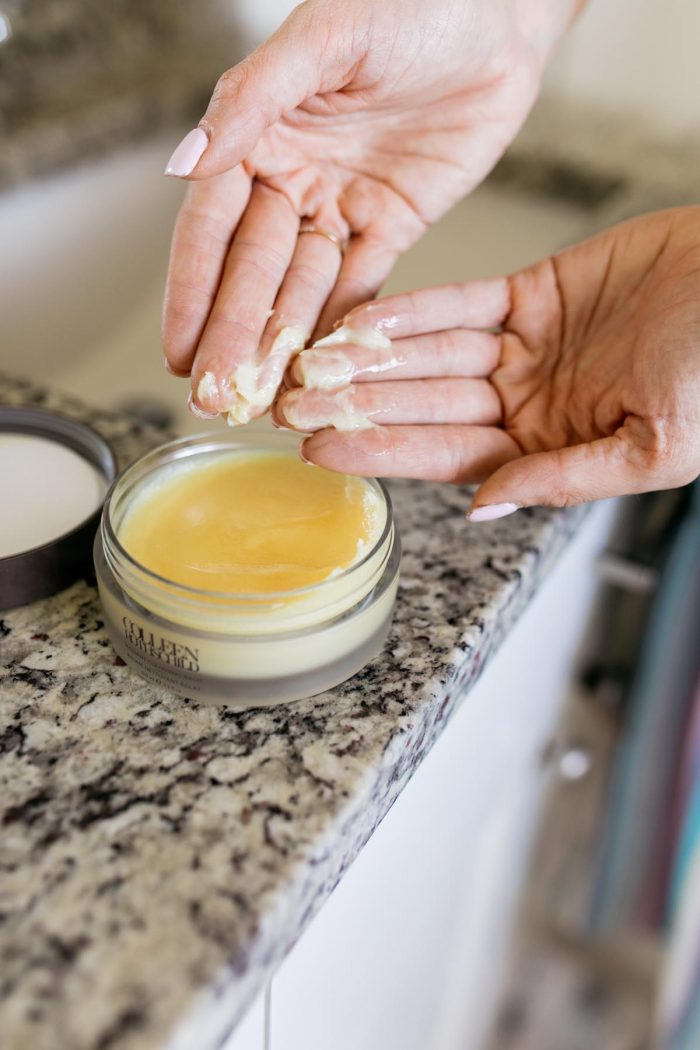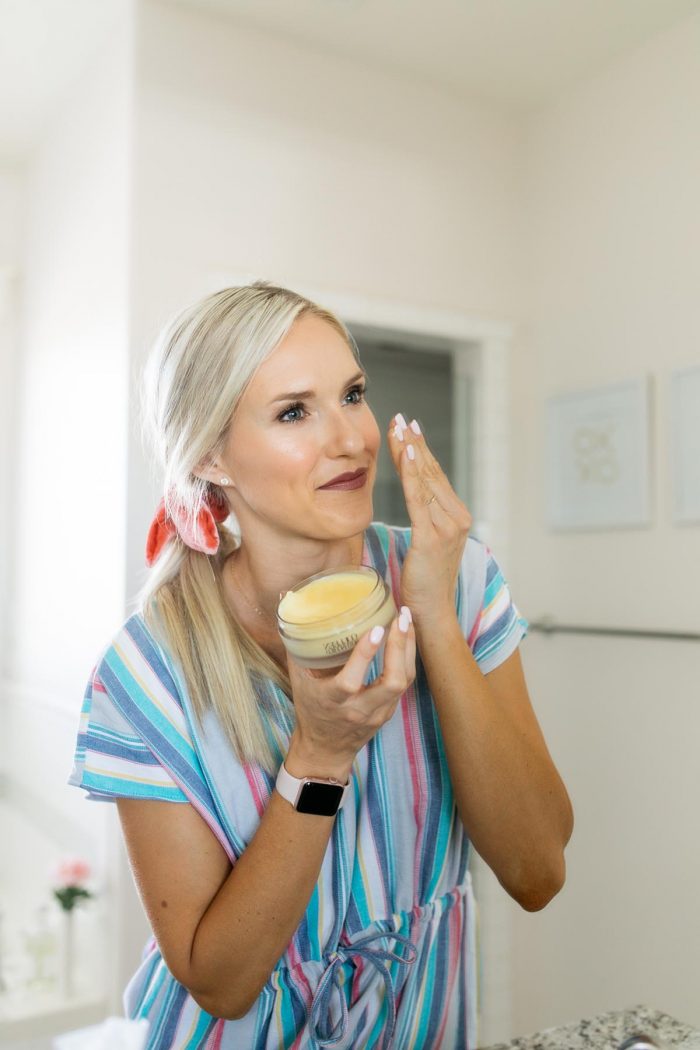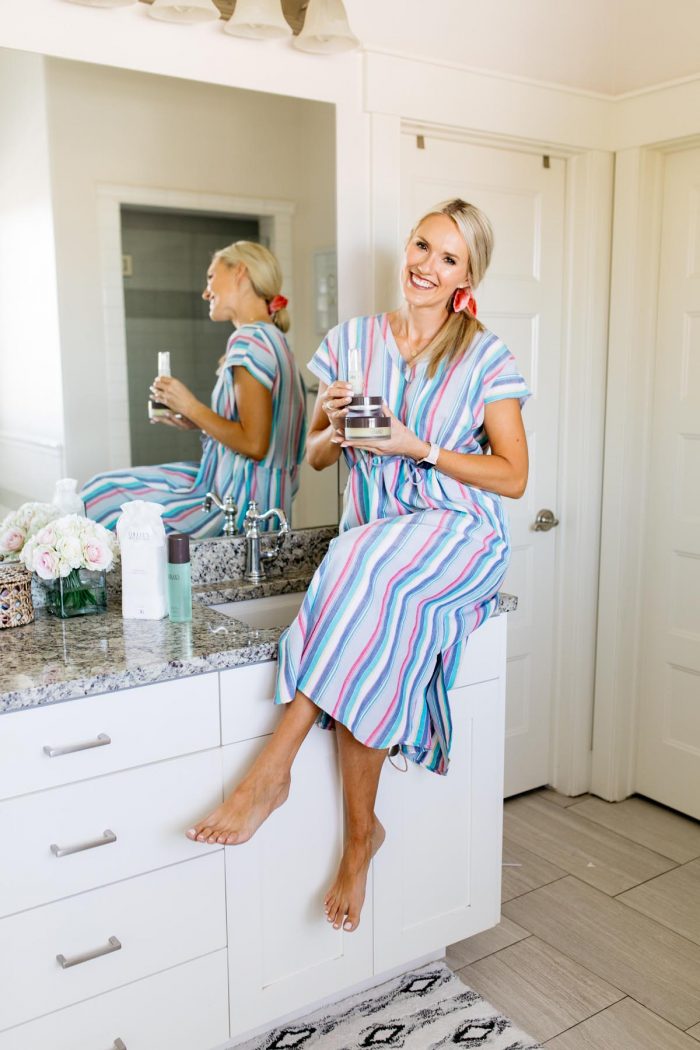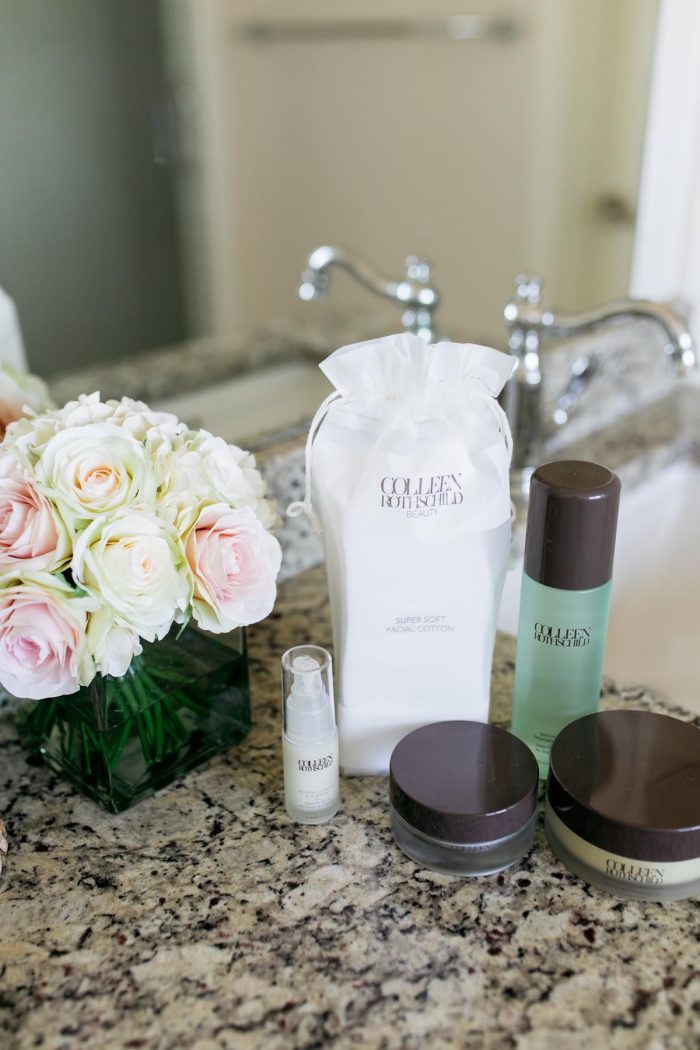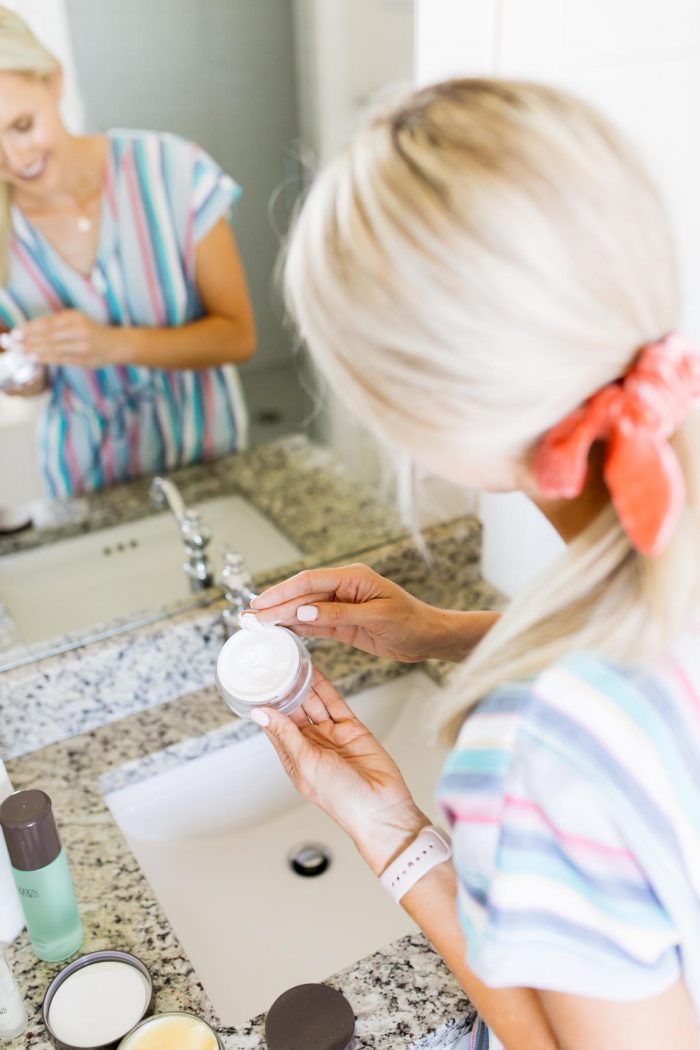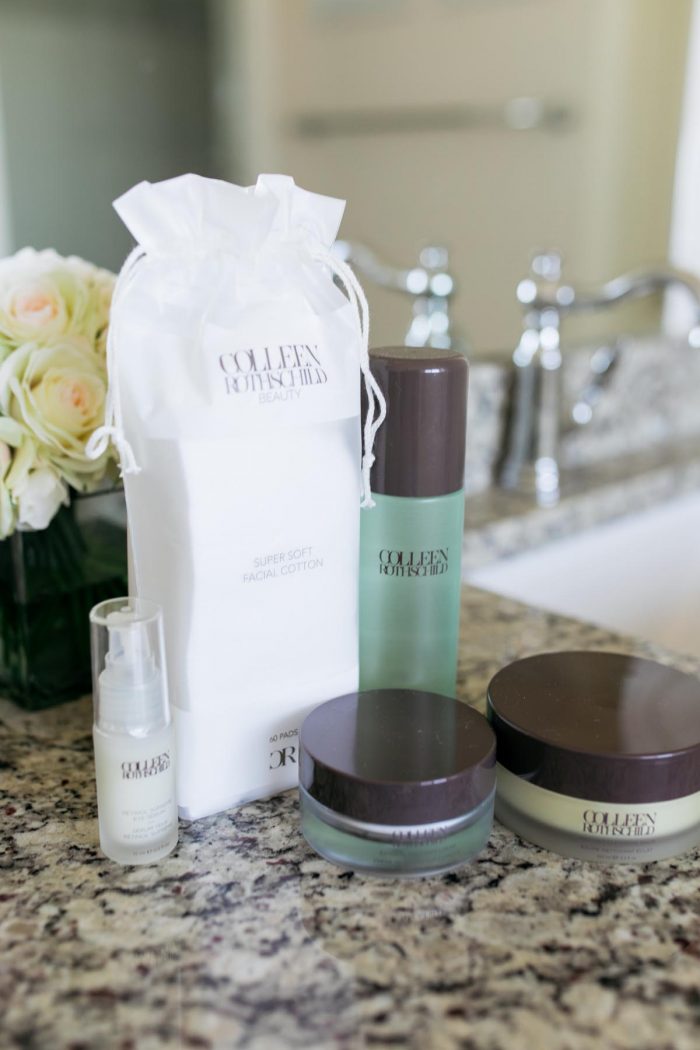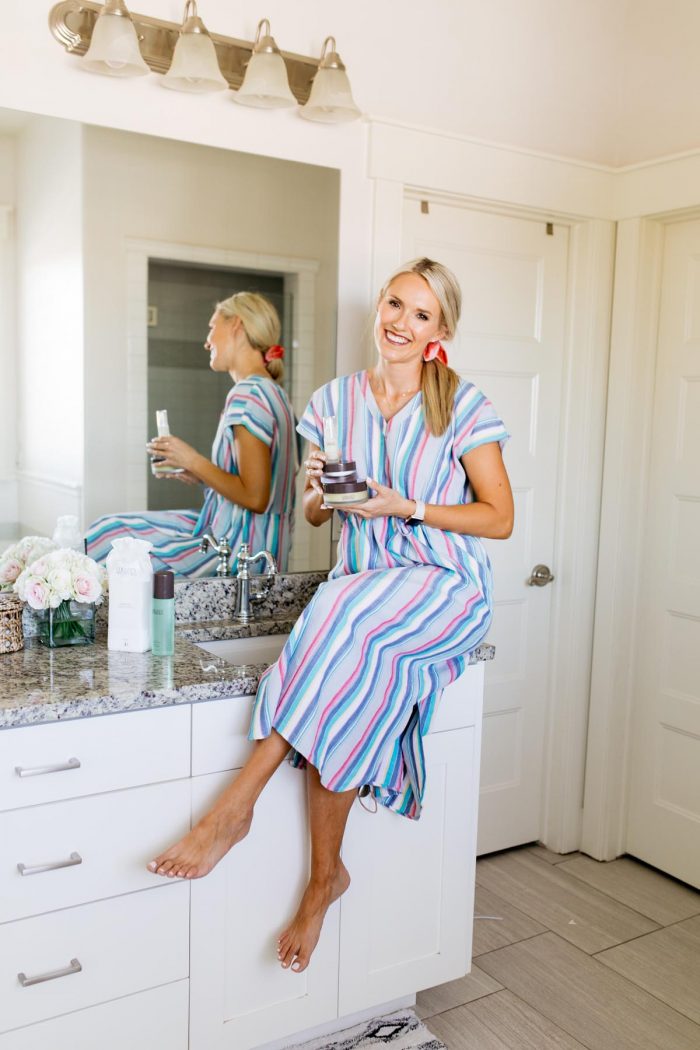 I started using Colleen Rothschild skincare back in April. I met Colleen at the RewardStyle conference, and I told her I would switch over to her skincare line exclusively for 2 weeks to see how my skin did. Every morning and night, I was religious about using her skincare product line and the results BOGGLED MY MIND!!! I used to hate washing my face at night and getting ready for bed. I would sit on the couch and waste time and procrastinate just so I didn't have to do it. Now I love it. Here's why:
My skin is smoother, softer and has a healthy glow to it. I notice a huge difference with or without makeup on.
Using Colleen Rothschild skincare feels luxurious. Once you try this skin radiant cleansing balm, you will never want to use anything else.
The more I use this skincare, the better and smoother my skin is. I noticed the biggest difference in my skin after using it for two full months.
Colleen has clearly created these products that completely speak for themselves once you try them.
I finally feel confident in a skincare line. I used to use various products from different skincare companies and it all seemed so confusing to me!!
A little bit goes a long way and YOU ONLY HAVE ONE FACE!! Investing in great skincare is important to me. It is more expensive than drugstore products, but that's because it actually has quality ingredients that work. I use this extreme recovery cream both morning and night and it lasts between 2-3 months each time.
Now, investing in great skincare can be overwhelming at first, so I chose my top 4 products from the Colleen Rothschild skincare line. I truly believe that if you use these 4 products and nothing else, you will notice a big difference in your skin in just 2 weeks, and even more of a difference with continued use:
---
TOP 4 SKINCARE PRODUCTS
---
This radiant cleansing balm is an absolute game changer! I'll never use another cleanser as long as Mrs. Rothschild keeps making this. With clean, dry hands, you take the cleanser and rub it between your fingers then smooth it onto your face and rub it in. It melts off makeup and dirt. Use the cleansing towel it comes with or a washcloth with warm water to wipe your face clean.

 It has the most luxurious scent and it's such a calming experience for me to use it. I genuinely look forward to wiping off the day and going through my nighttime routine.

This mandelic acid radiance serum is meant for tackling fine lines and aging, so I use it every single night! I apply it with my fingertips after cleansing, and let it dry completely before putting on my moisturizer.
This retinol supreme eye cream has Saloprine 8 in it which helps lock in moisture and has been clinically proven to increase moisture levels by 6000% after 28 days of continued use!! I use this at night after I cleanse and the bottle lasts forever. I have had it since April and have used it every single night for 6 months and it's about 1/4th gone. It is SO moisturizing and I have noticed the lines around my eyes have visibly been reduced.
This extreme recovery cream moisturizer is lightweight and SUPER hydrating but not heavy at all. The skin on my face always feels supple which says a lot since I live in Utah and it's drier than dry here. I use this after the above steps at night, and also in the morning after my shower. Each container lasts me 2-3 months using it twice a day!
BONUS – Colleen just launched these super soft cotton facial cotton pads and I LOVE them because they are really soft and totally fuzz-free. You know how all of the others leave fuzz in their wake?
I think that all of these items are completely and totally worth the price at full price, but right now is Colleen Rothschild's Friends and Family event where you will get 25% off your order!!!! This is HUGE. The sale goes from 10/15-10/21. Use code FAMILY25. If you are viewing this post after those dates, however, I have a special promo code just for my readers that you can use any time. Use code JENICA20 at checkout to get 20% off any time you need to restock.
I am SO FREAKING EXCITED about these Colleen Rothschild skincare products and I KNOW that you will love you them and see results with consistent use. Here's to looking good with age, girl!

If you like this post, you will also like this post:
My Absolute Favorite Skincare That has Changed my Skin
This post is sponsored by Colleen Rothschild, a brand I love and use every single day!