Thank you to Walmart for sponsoring this post!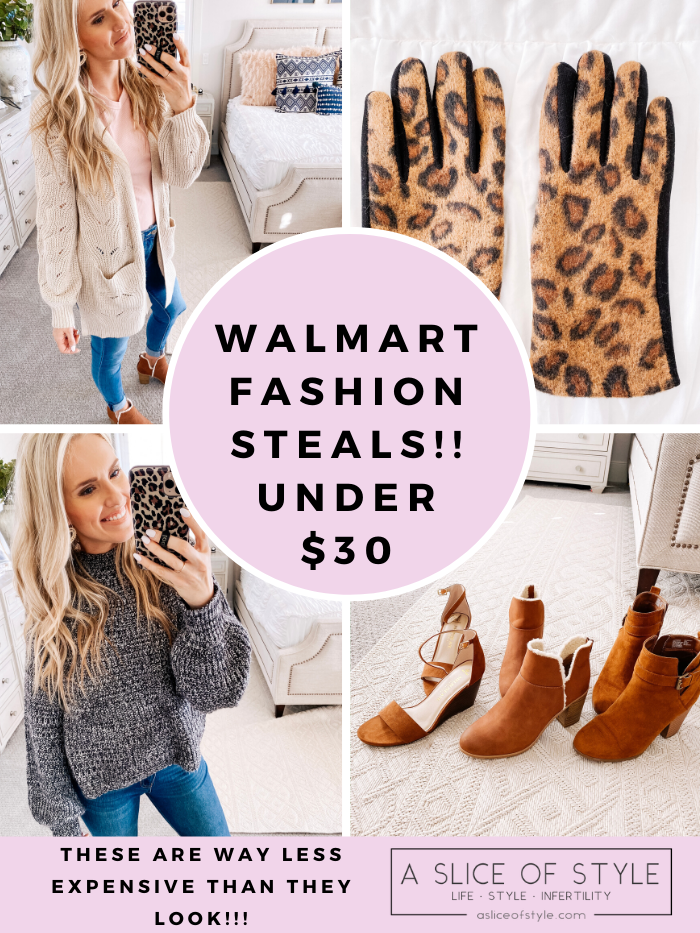 SHOP MY WALMART FASHION NOVEMBER PICKS:

I have some great items for you from Walmart Fashion this month (you can the latest trends HERE!) While we were traveling back East a few weeks ago, we had a few minutes after lunch to walk around Walmart and I saw this cardigan that's so thick and cozy and this sweater that's so soft and long (and only $16.98!) and was SO EXCITED to share them with you!!! I am blown away at the high quality Walmart Fashion (HERE!)  for women at such incredibly affordable prices. Yay! Remember that you can always check out the latest Walmart Fashion trends HERE.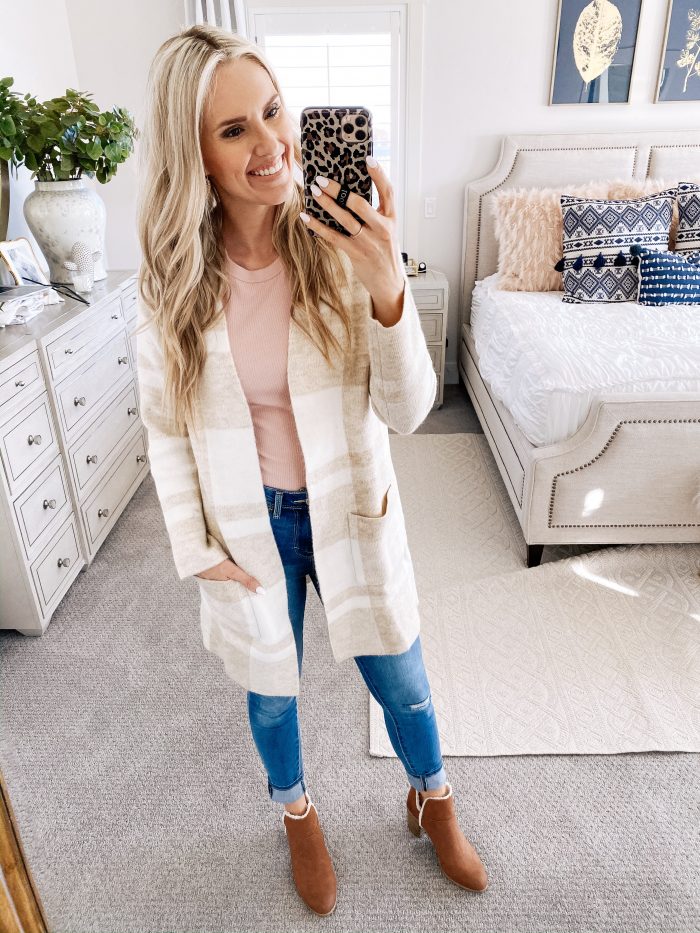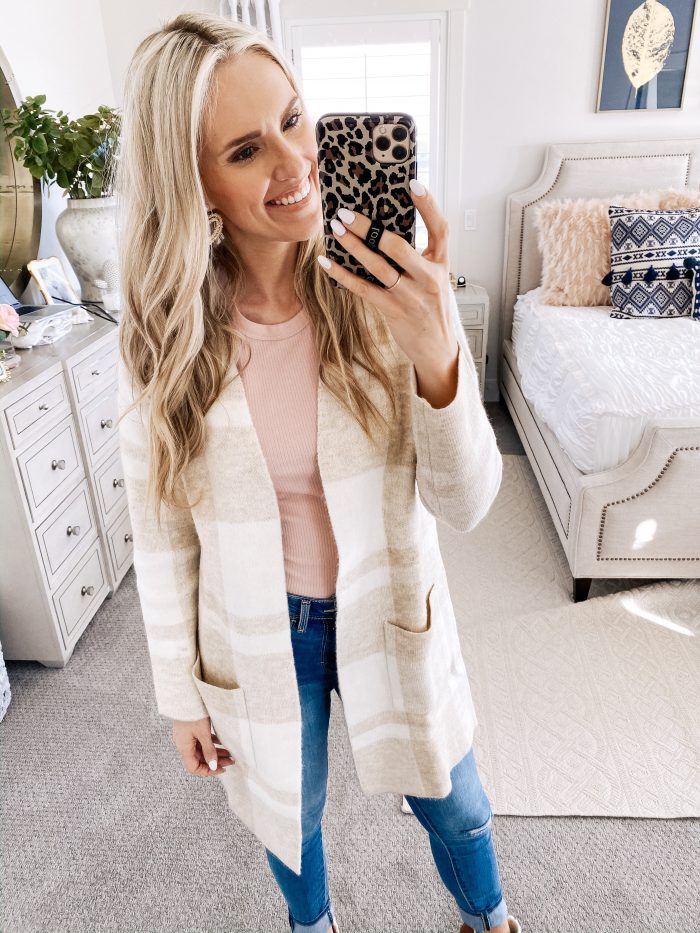 SHOP THIS WALMART FASHION FALL LOOK:

This cardigan is a must-buy and looks like it's at least $80 in person! It's so thick, warm and classic. It also comes in a gorgeous black plaid, too! I am wearing a small so it's true to size. These booties are also so cute, comfortable and look so cute with skirts, dresses, leggings and jeans! They run true to size and come in 3 colors, are on sale for $34.99!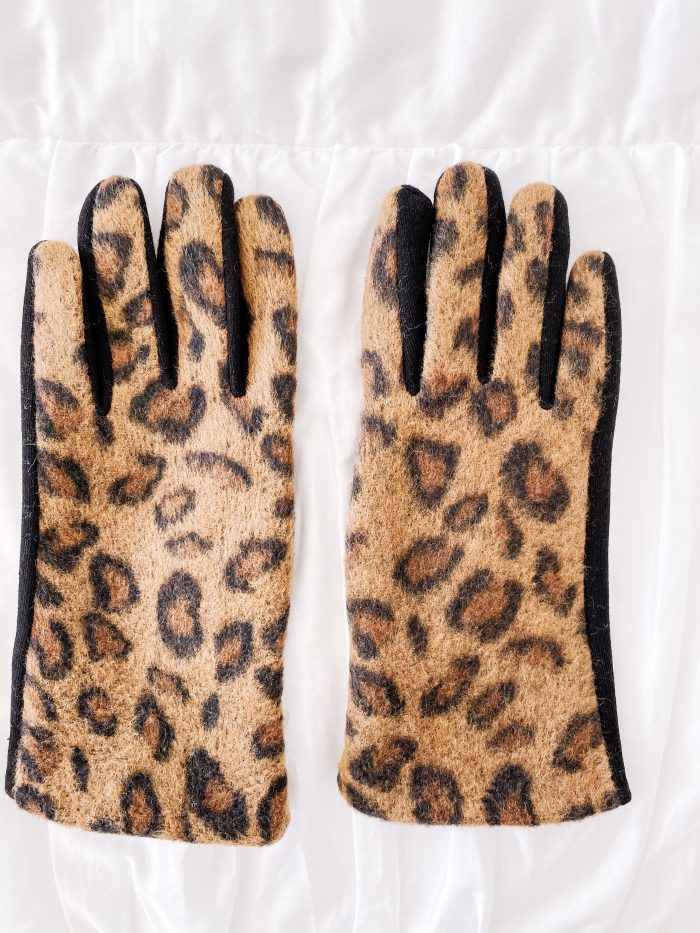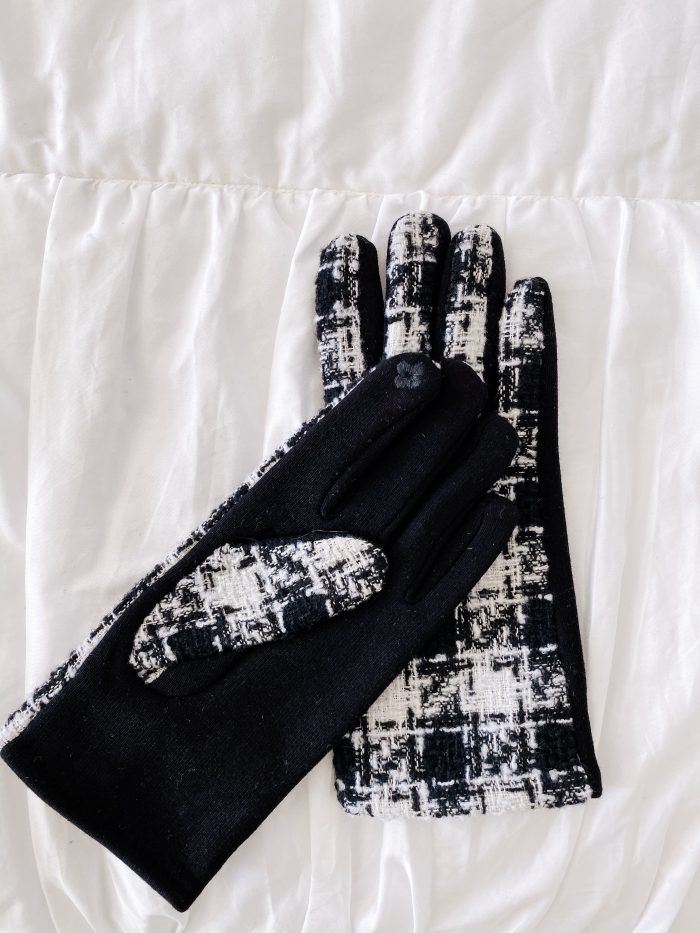 Look at the cute mittens!!! I could not be more happy with the prints. I love them and if I could hand pick two prints perfect for winter and perfectly on trend, these would be them! $15.97 for both pairs in a set! This would be a cute Christmas gift, too.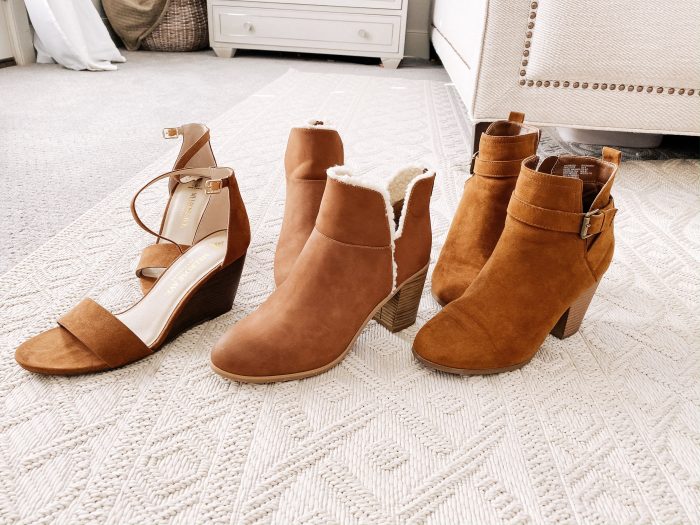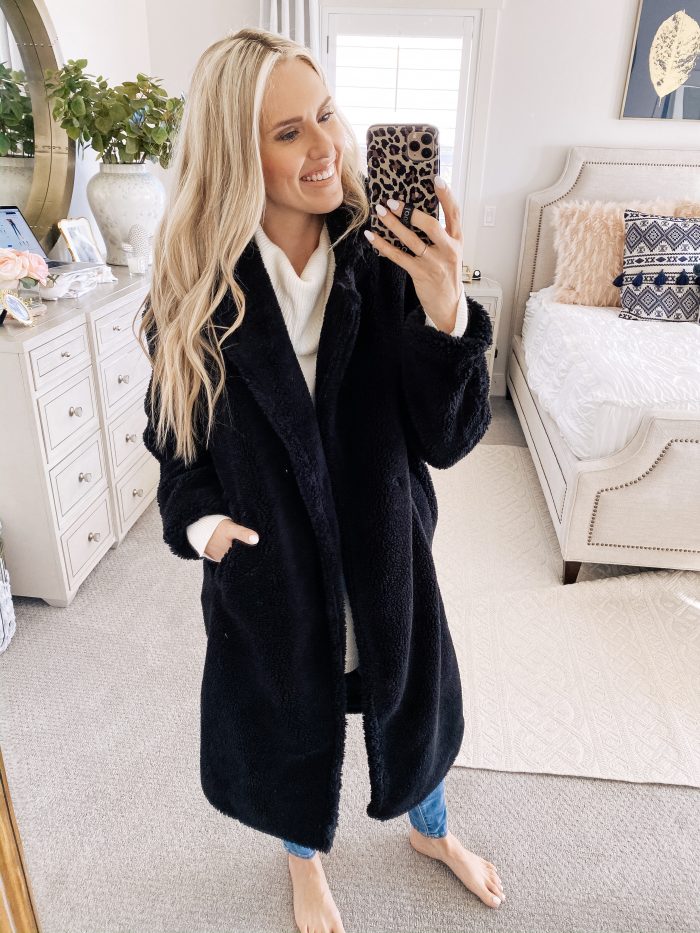 I think this coat is so cute!!! It runs oversized (this is a small) and the sleeves do run short. It's such a cute, fluffy and warm piece!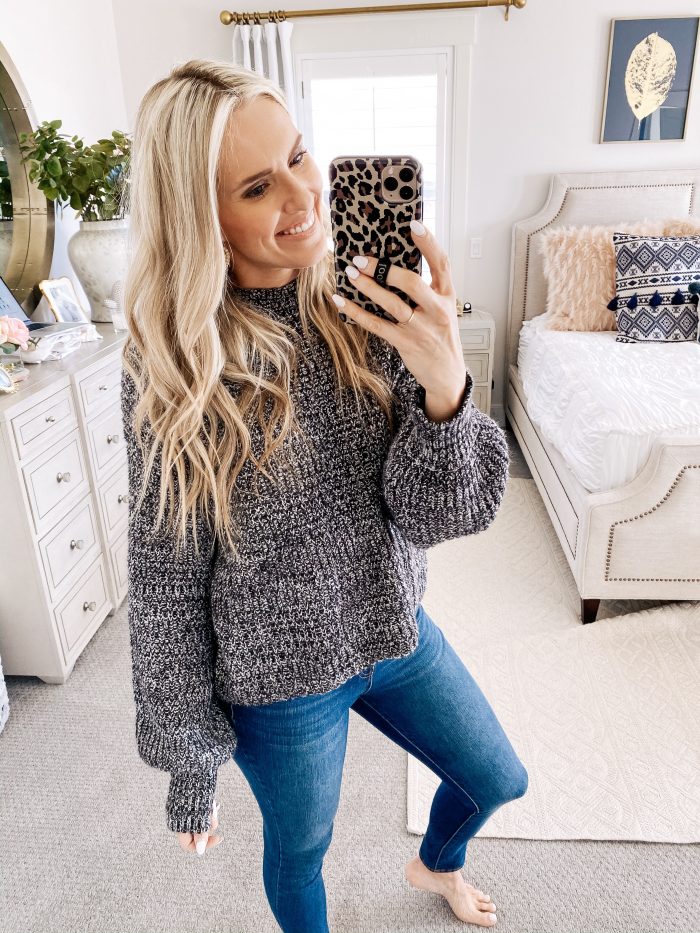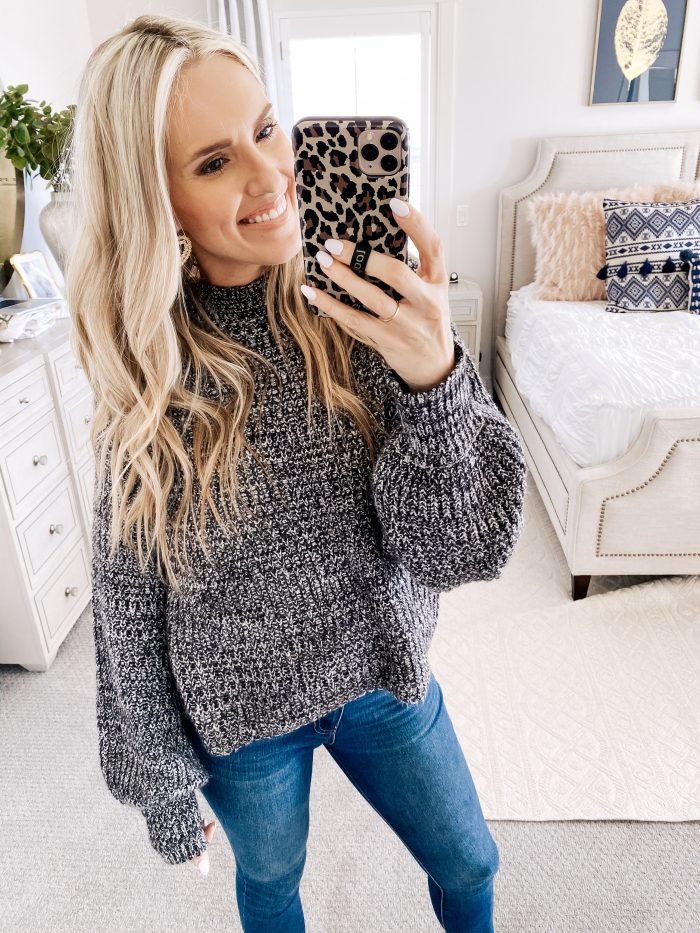 SHOP THIS WALMART FASHION FALL LOOK:

If I HAD to choose a favorite item, I think this cozy sweater that's super thick and soft might be my favorite! It comes in tons of colors and I LOVE the long sleeve length. I'm wearing a small so it's true to size!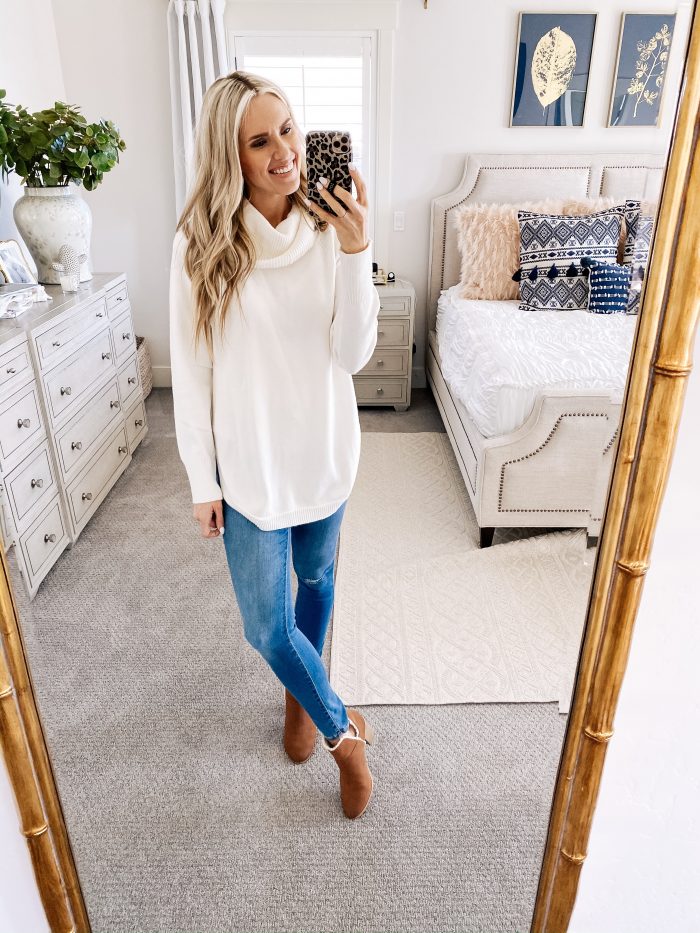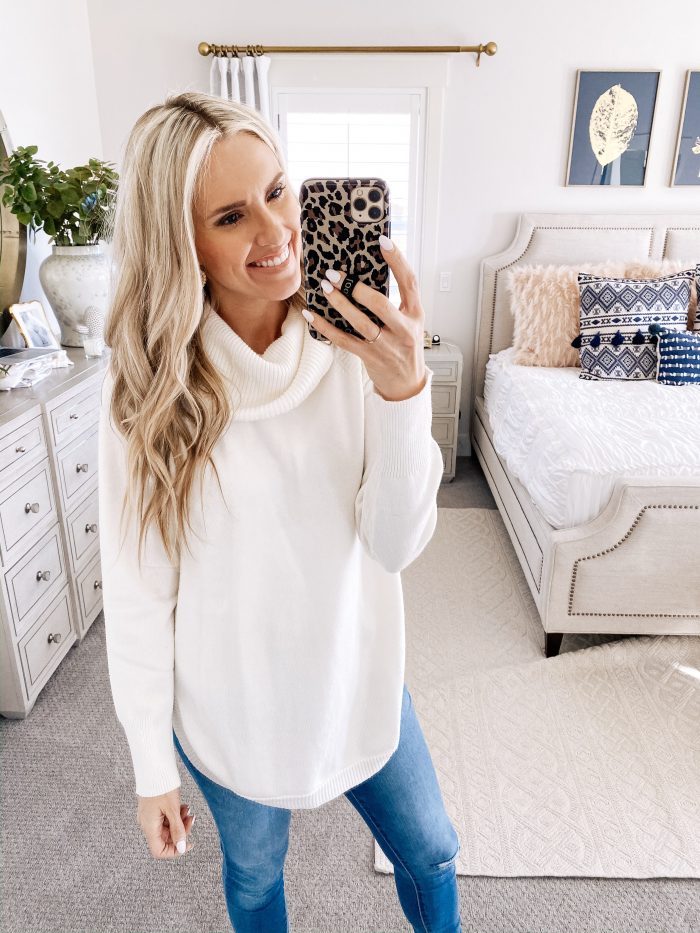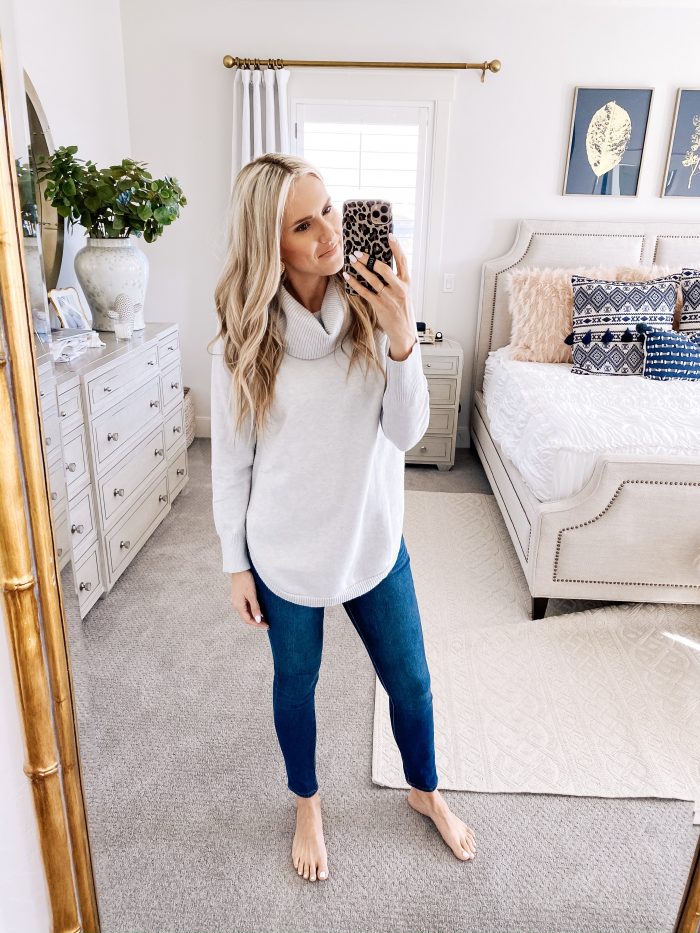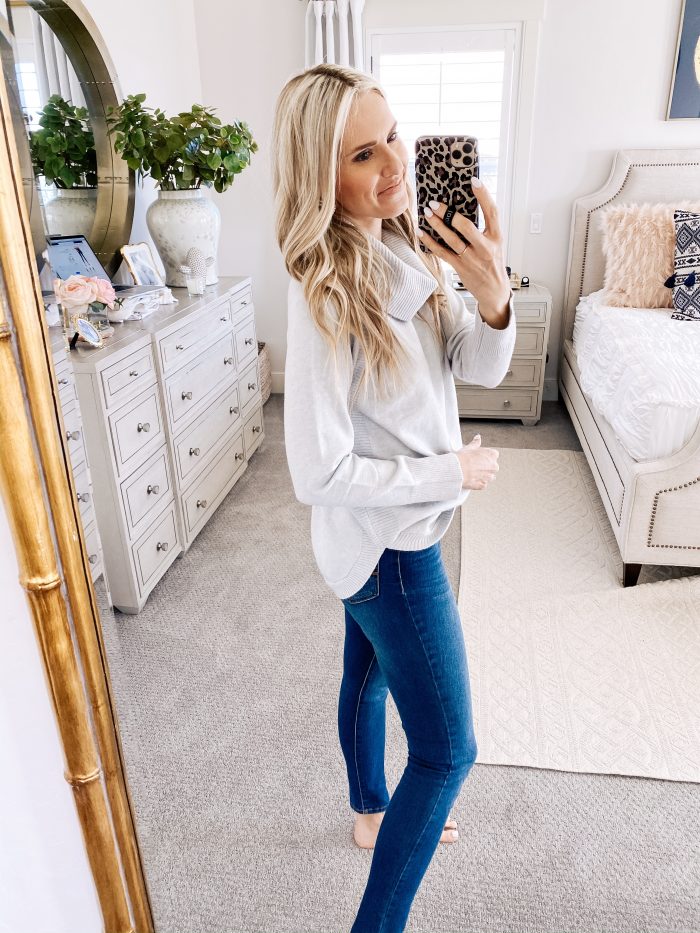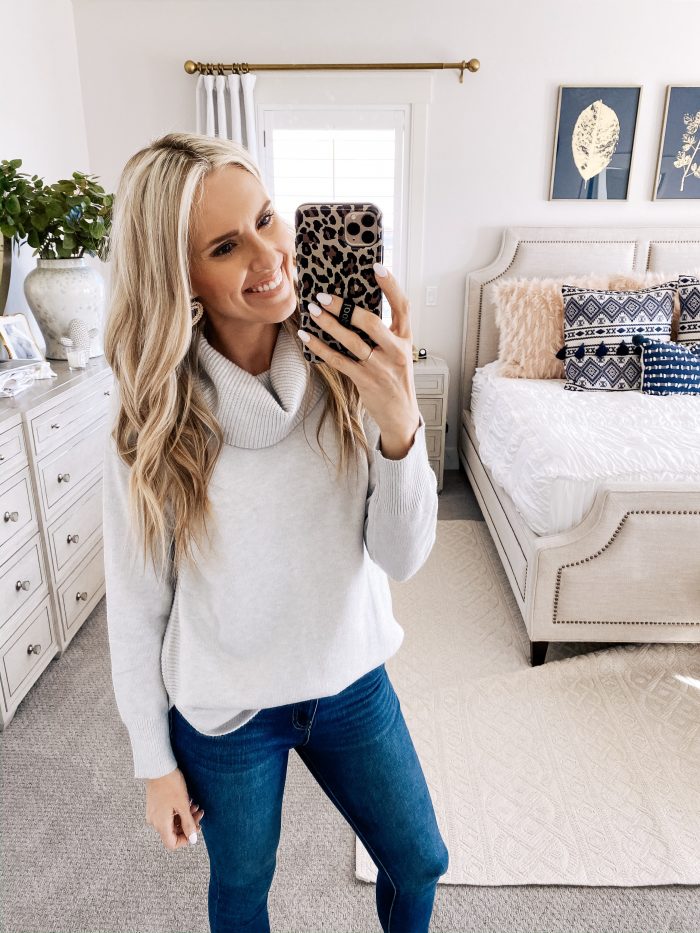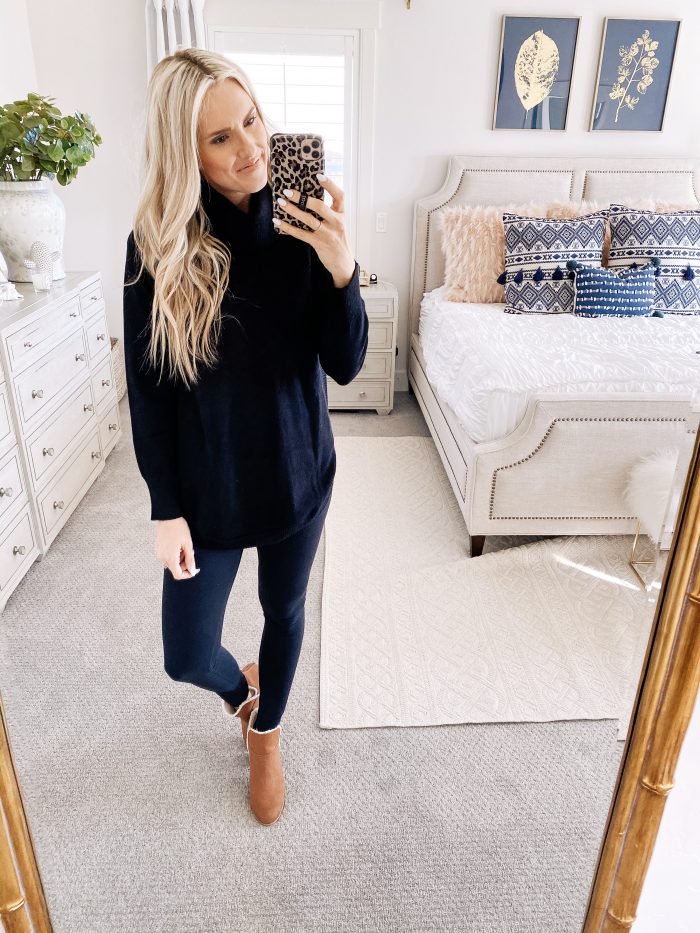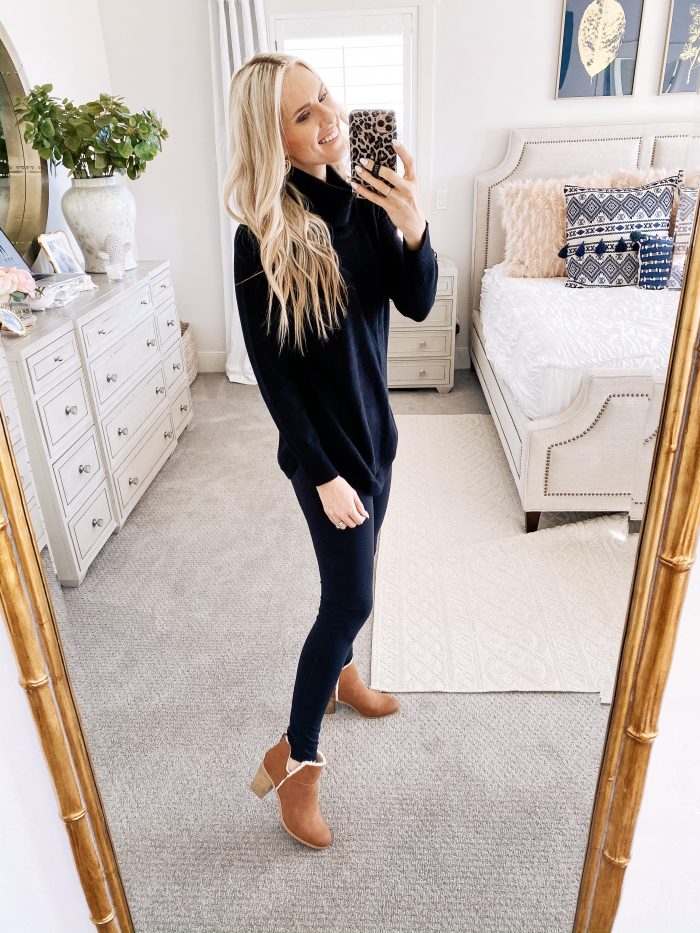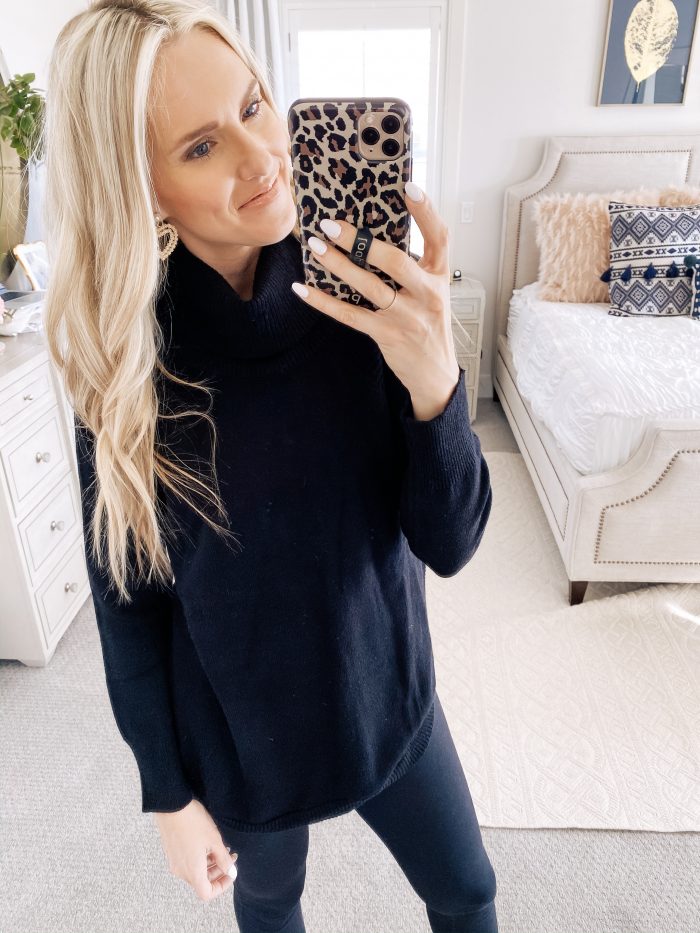 SHOP THIS WALMART FASHION FALL LOOK:

This is the sweater I saw in store at Walmart back East and started to freak out because it's so soft and comfortable and I love the length! I sized up to medium and it's going FAST so if you want it, snag it in a few colors because it's only $16.96! I really liked the pink color in person a lot too!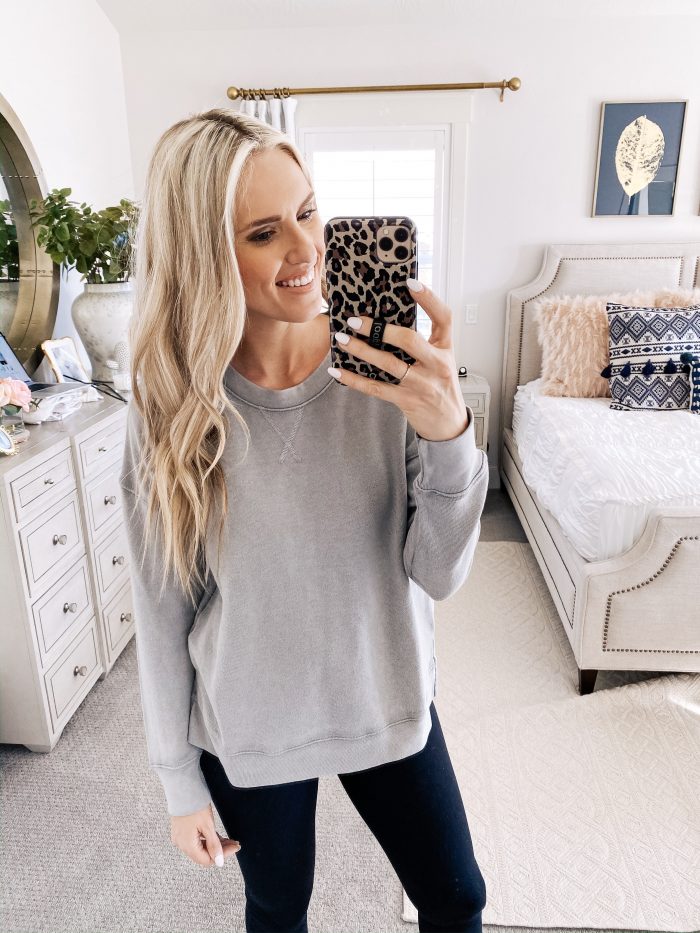 SHOP THIS WALMART FASHION FALL LOOK:

This long sleeve and lightweight sweatshirt is only $10.88!!!! I sized up to a medium and it's a great sweatshirt to wear every day. It comes in a ton of colors but is also selling out quickly so I would snag it fast if you want it!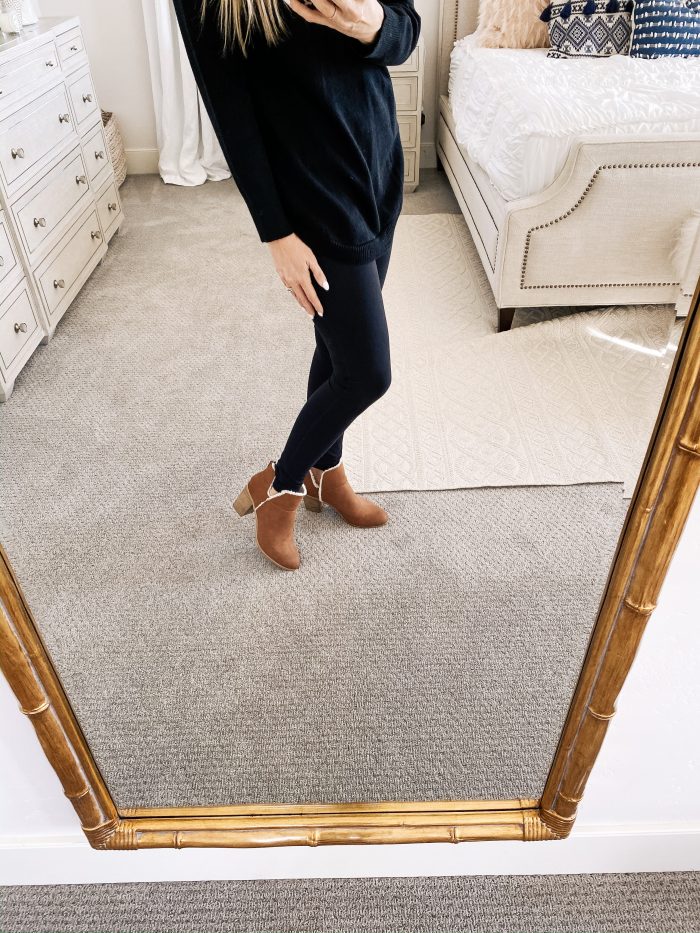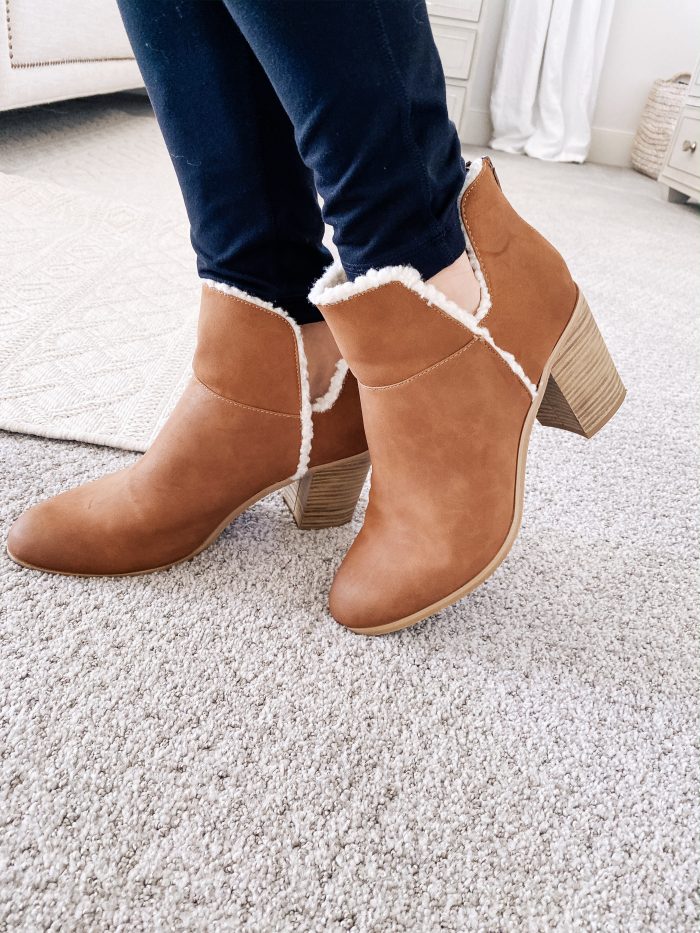 Here's these fabulous booties again!! I love the two other colors they come in as well!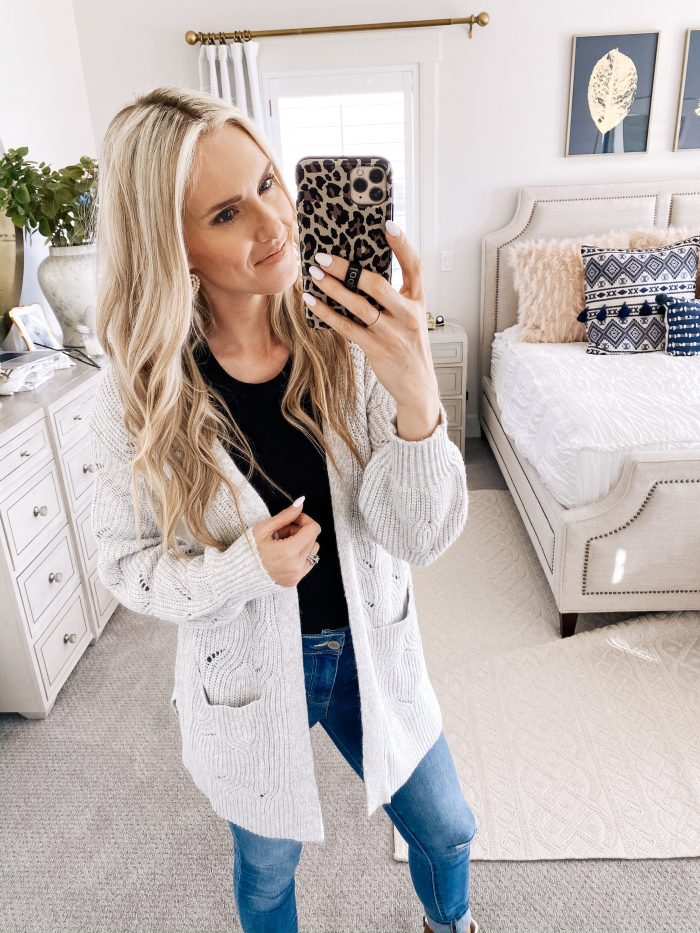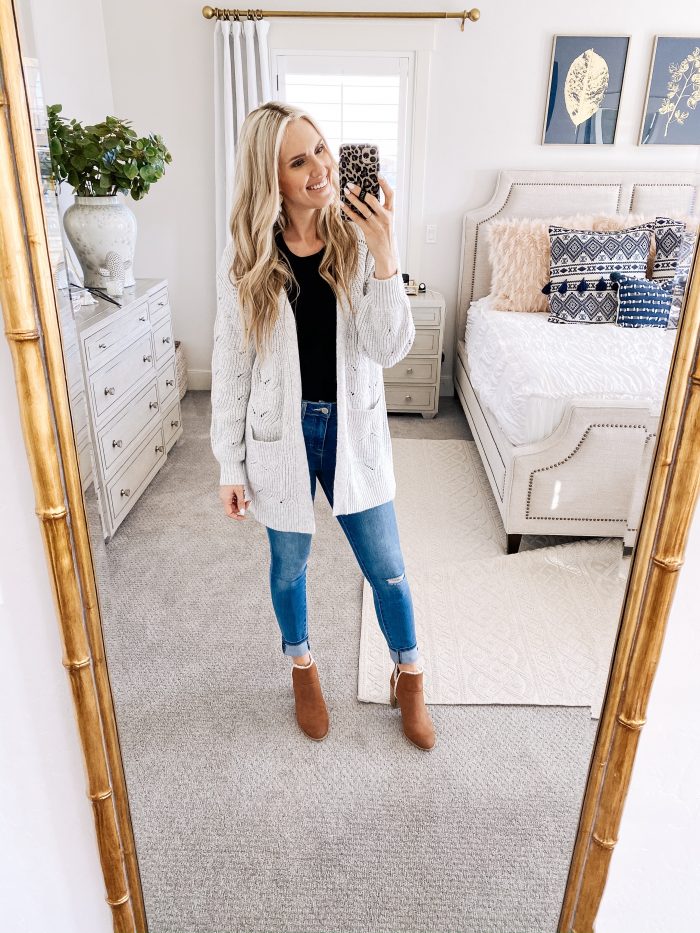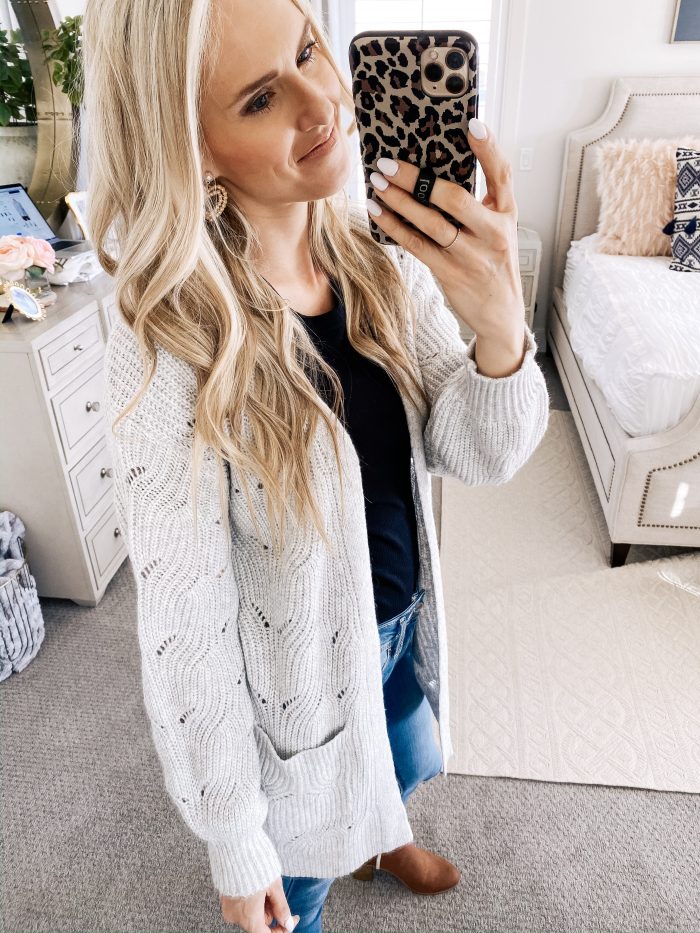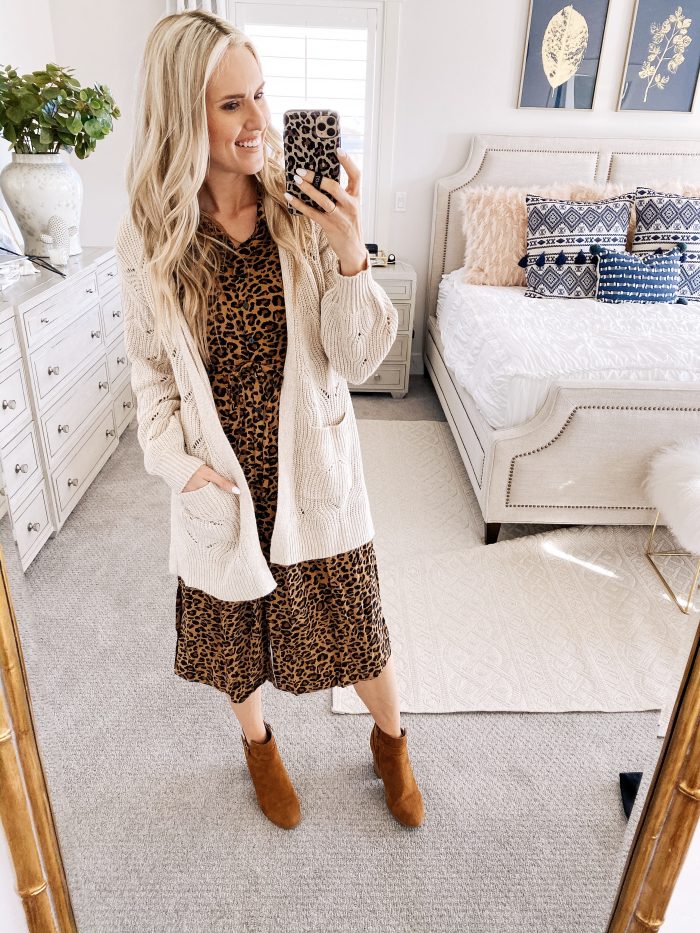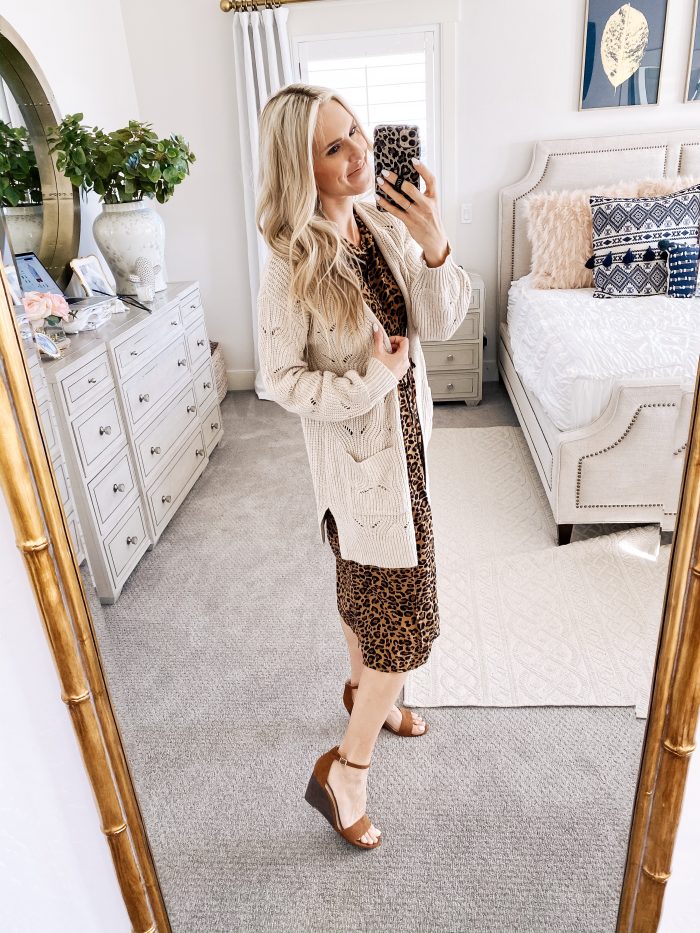 SHOP THIS WALMART FASHION FALL LOOK:

This is another MUST BUY!!!! You are going to be SO HAPPY when you see how high quality and expensive this looks! I also saw this in store about a month ago and was so sad that it wasn't online and NOW IT IS and it will sell out fast!! I'm wearing a small and also bought extra so I could stock up on gifts for my family for Christmas. It's a beautiful, classic sweater that will stay in style for years! It comes in 4 gorgeous colors and it's only $18.88!!!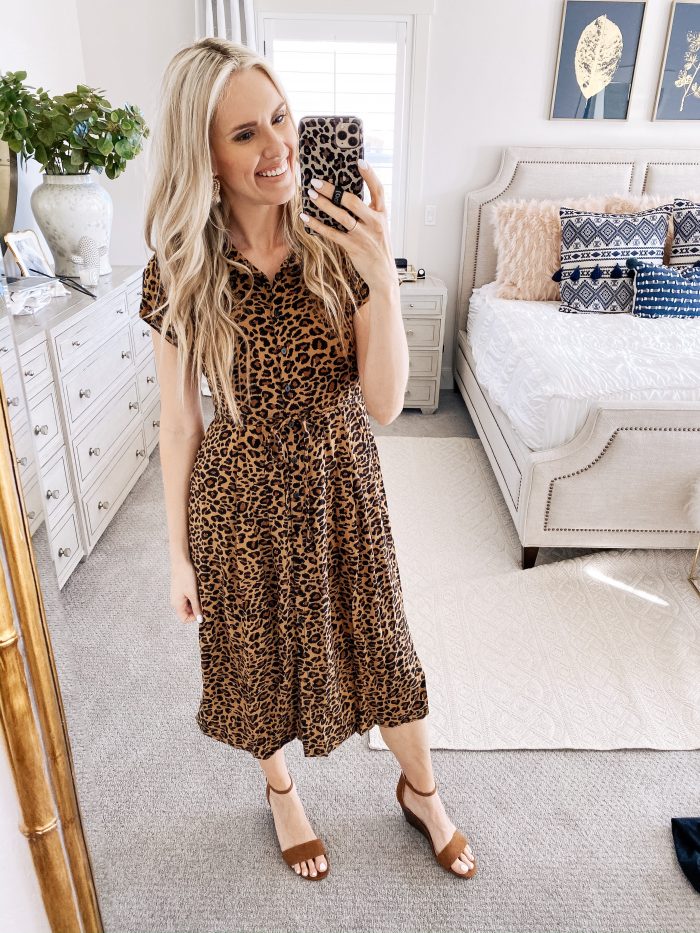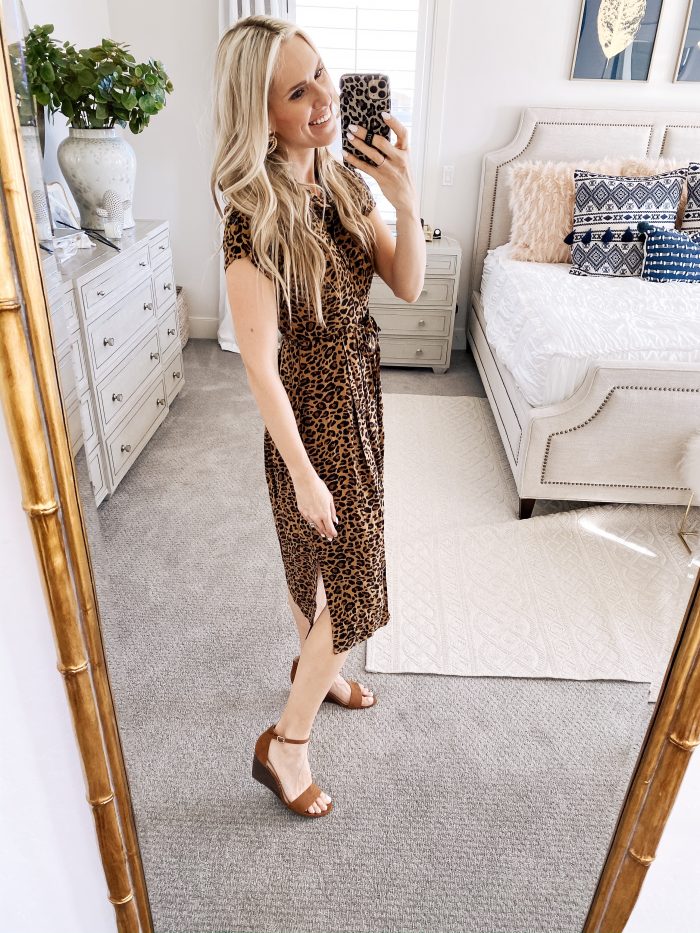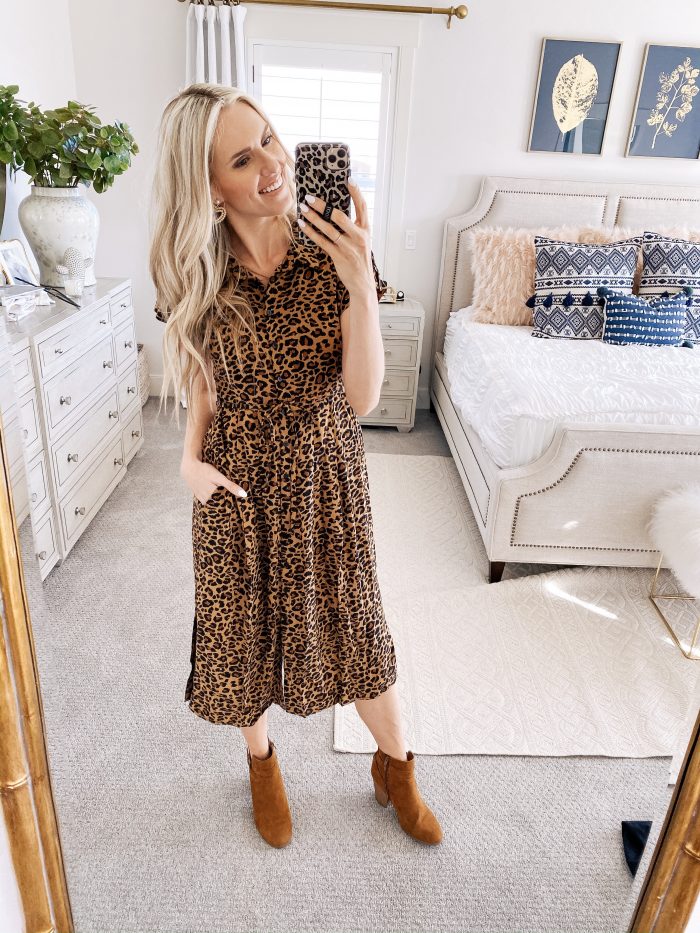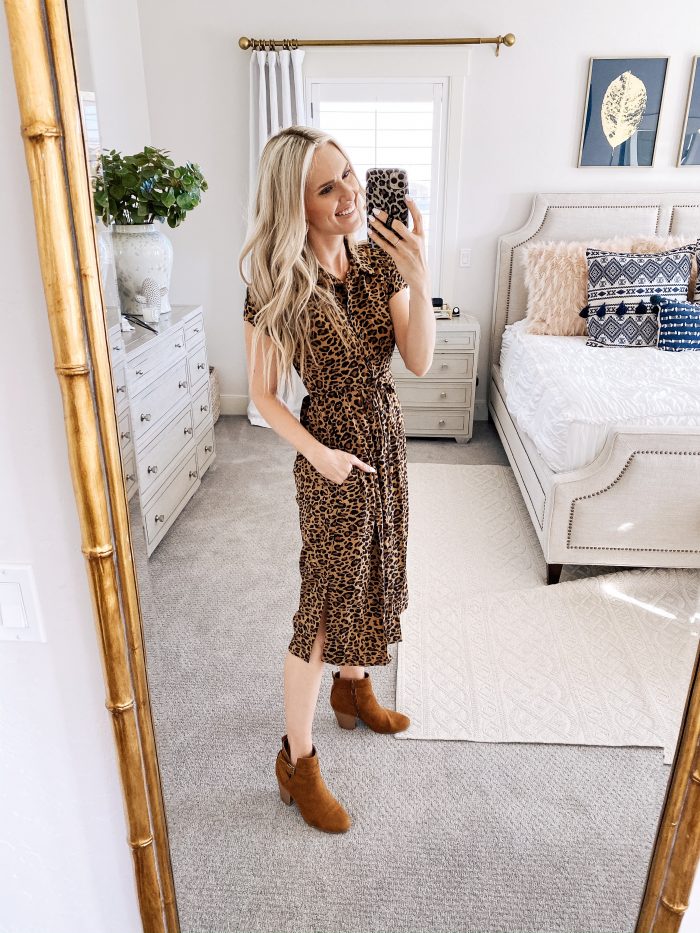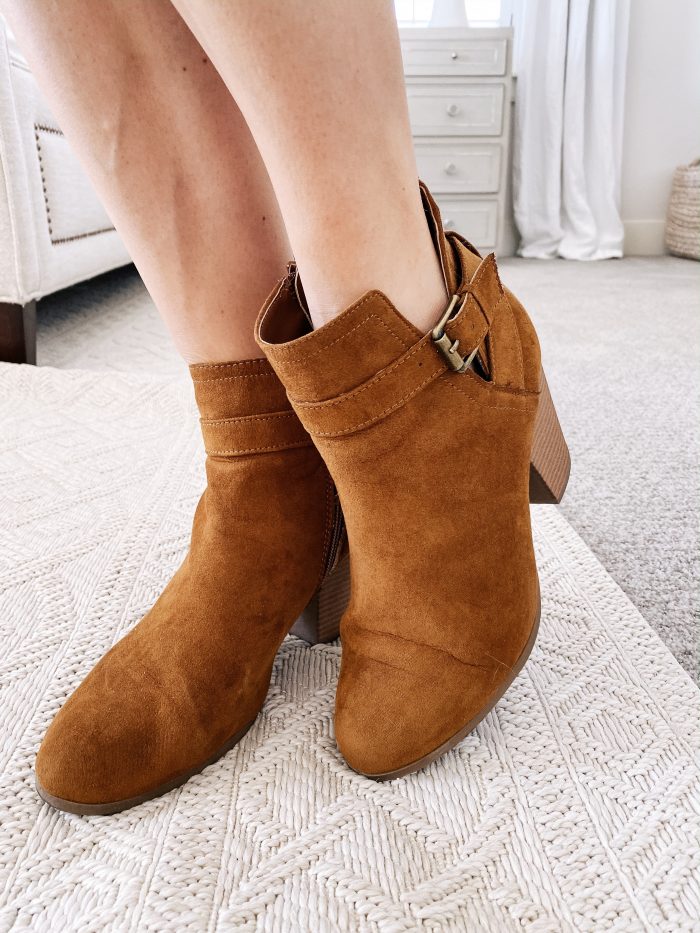 SHOP THIS WALMART FASHION FALL LOOK:

I love this leopard dress that's only $18.68!!! It comes in other prints too, but this one is for sure my favorite. Look how cute it looks with sandals, booties or a sweater! These booties are SO COMFORTABLE and the footbed is so soft and cozy. And these are my favorite wedges that I've worn over and over again! They are on sale for $18.50!!!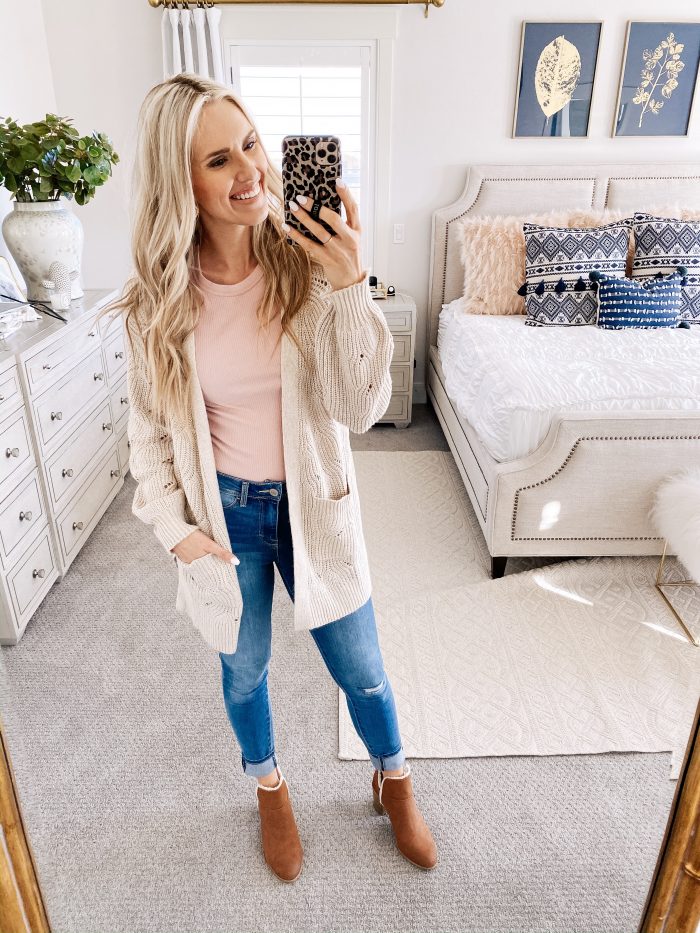 Here is this gorgeous cardigan again!!! High quality and classy. And look at these jeans that I got last month. They are comfortable and stretchy! I ordered 1 size up (a size 6 and love them).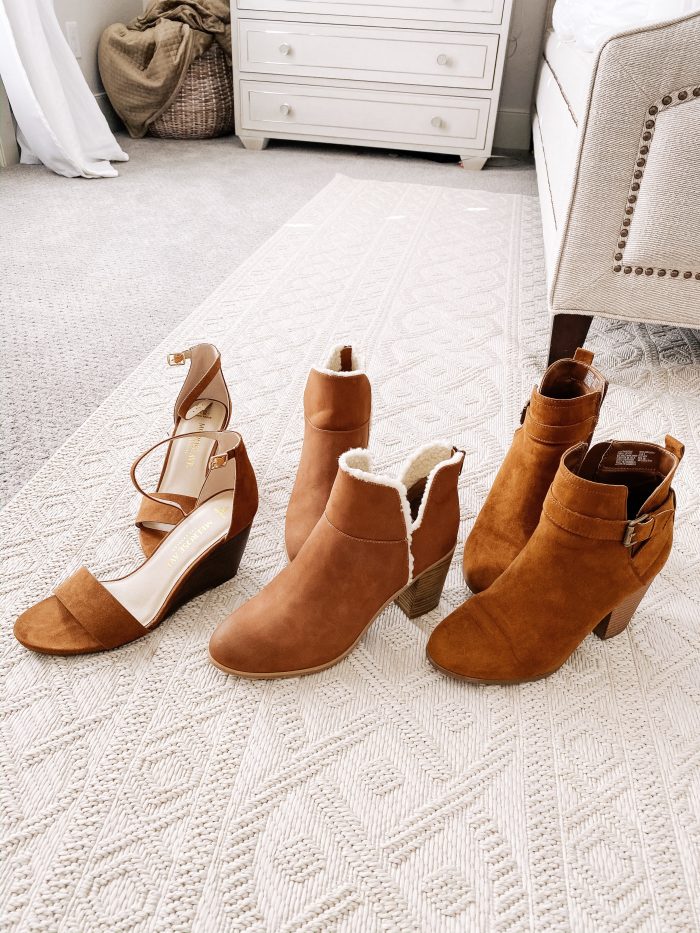 Shop my Favorite Walmart Fashion Shoes for Fall:

 They are are all true to size and so comfortable. Love the fall colors!
Check out my October Walmart Fashion finds HERE!