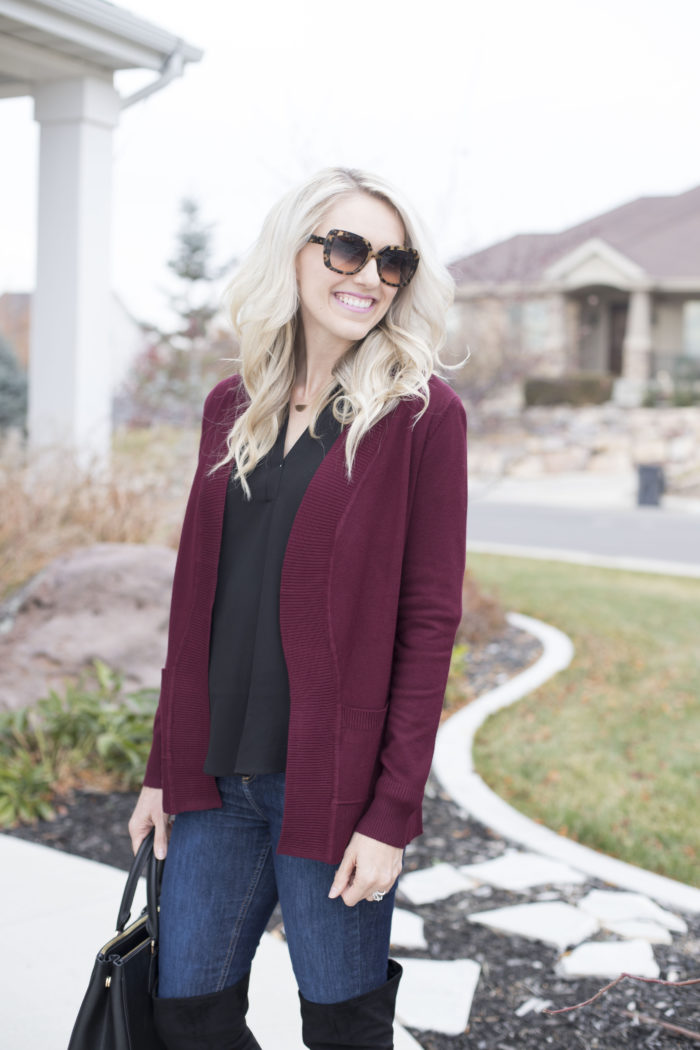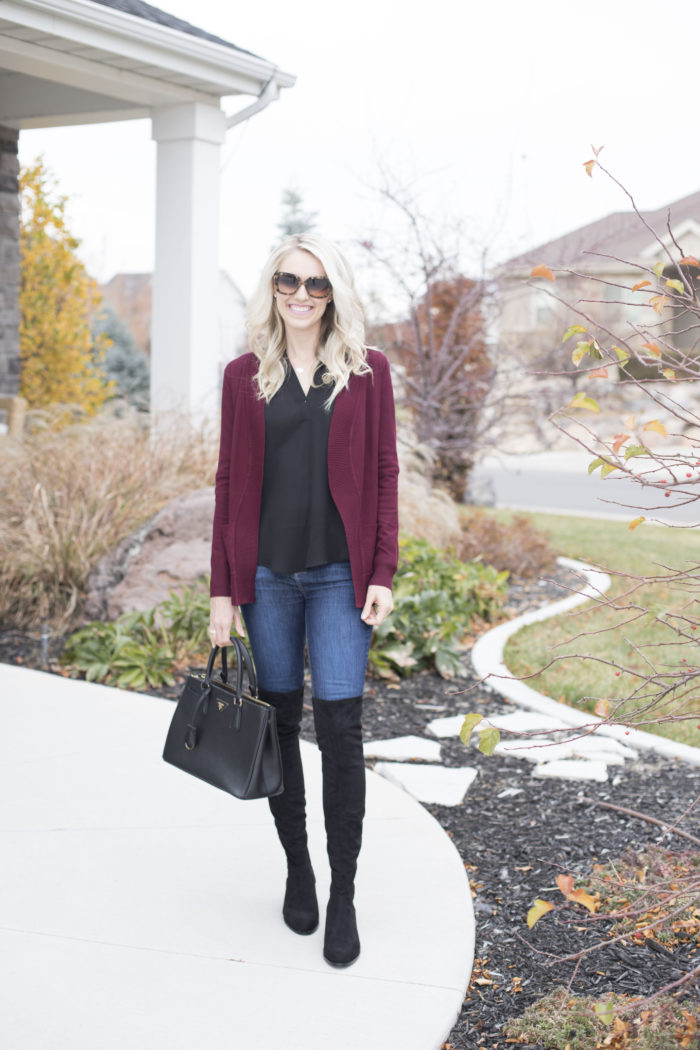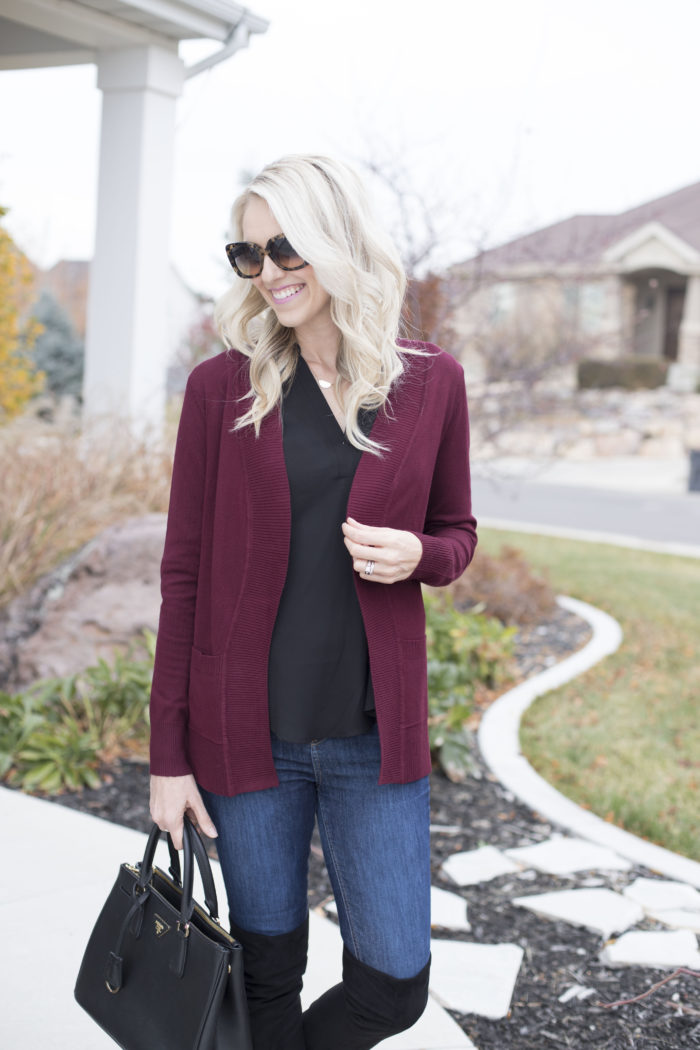 The Joan sweater in photos above ^
The Lana sweater in photos below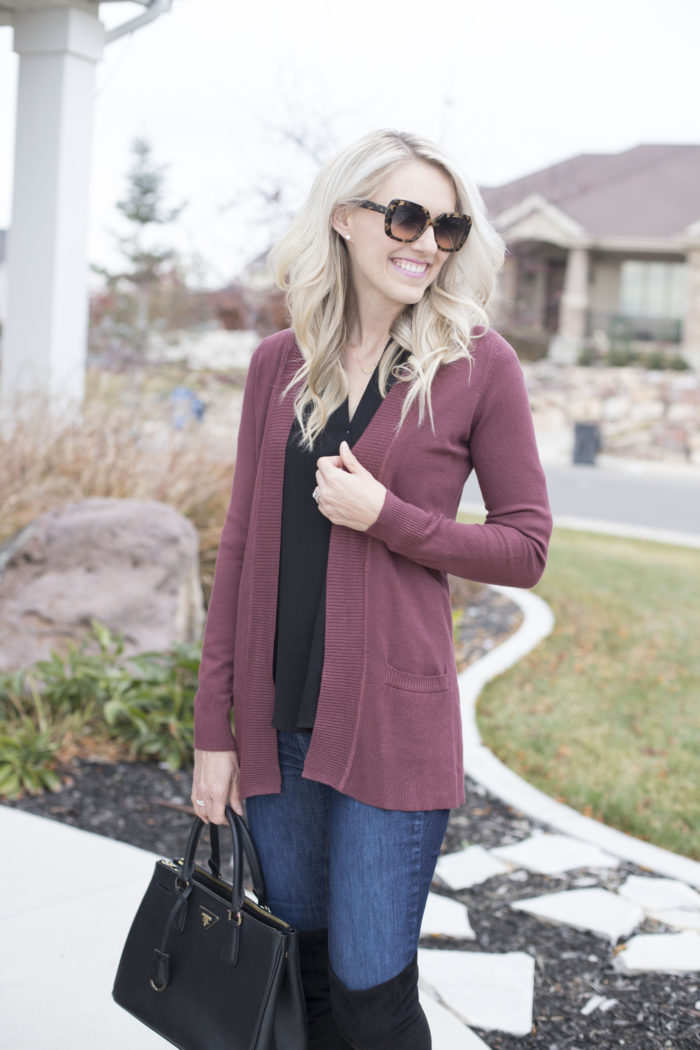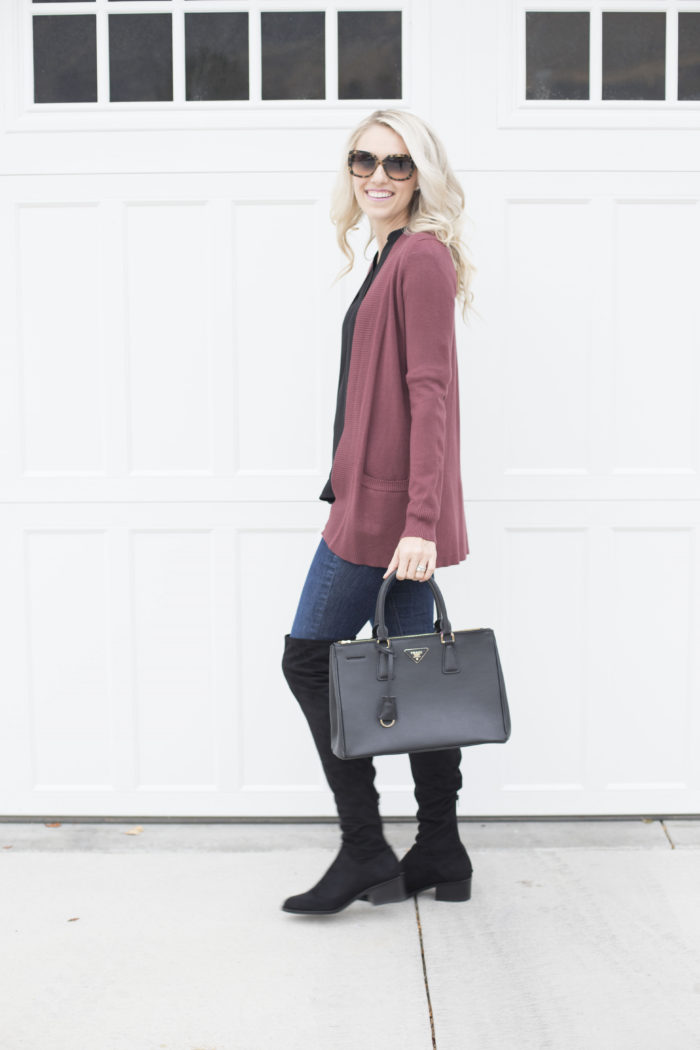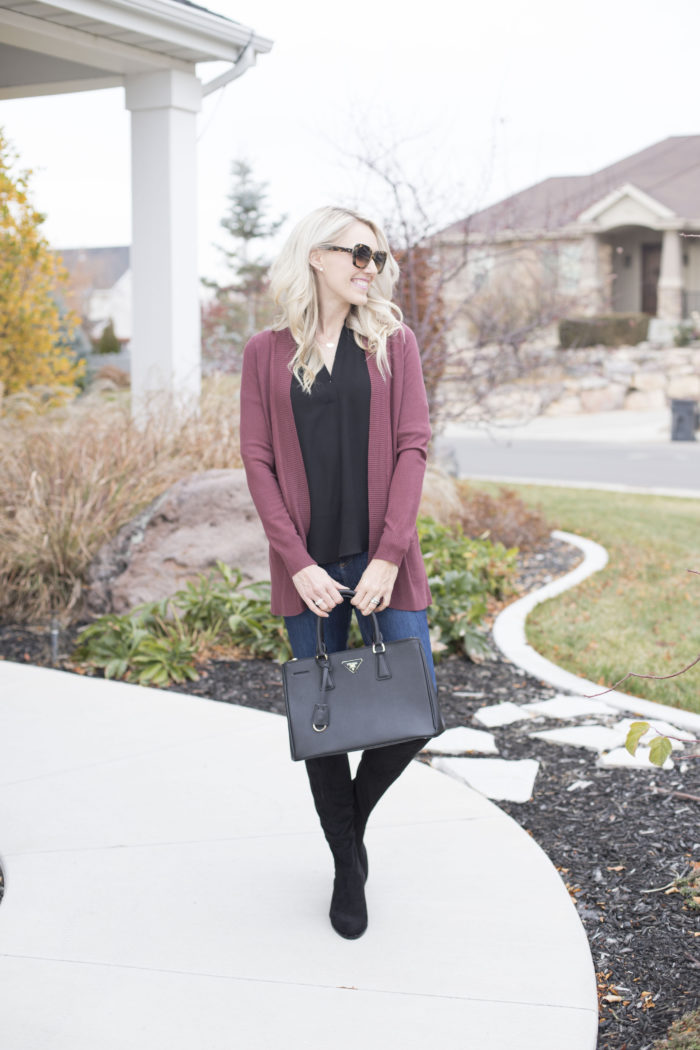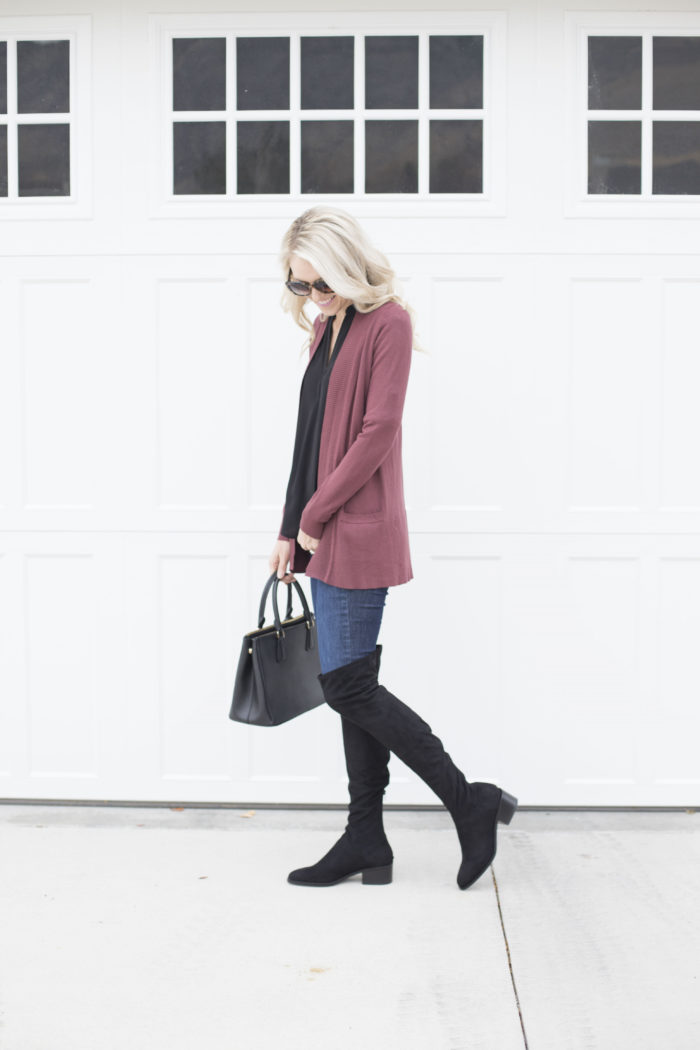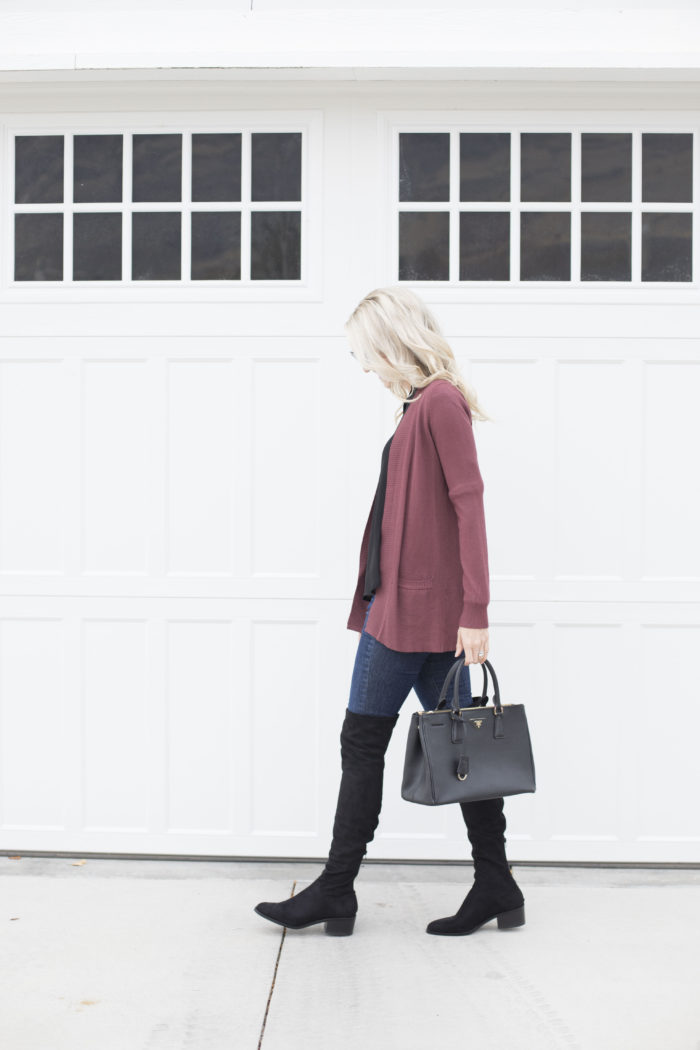 Sweater sale HERE | Boots: Steve Madden (on sale and true to size) | Shirt: Nordstrom (on sale!) | Sunglasses: kate spade new york (30% off!)
Hey y'all!! If you came with me on my adventure with Pampers and the March of Dimes yesterday on Instagram stories…what did you think?!! How cool are these companies that are fighting with and on behalf of those little preemie fighters in the NICU that need our help? I'm just blown away. You can catch my Instagram stories of the event for the next 24 hours!
Some of my favorite sweaters are baaaaackkkkk! Use code EASYFRIDAY at checkout to get the Lana for $24.95 (this is the softest sweater that everyone LOVES but they are running low on sizing…I think you could size up for a more casual/cozy look), and the Joan for $21.95! You can see all sweaters included in the sale here. These are amazing cozy layering pieces for the fall and winter ahead, and would also be a great gift for your mama, your sister, your friend or your aunt. You know, so basically any woman in your life.
When it comes to wearing knee-high boots, here are my tips!
Choose a knee-high boot with a shorter heel if you plan to wear them often. Walking around in high heels is fancy…but can also be painful. I chose these boots because they are the perfect height that I can literally wear all day with my babies. I wore them all day two days ago and my feet didn't hurt which is KEY for me in choosing boots. They are also extremely reasonably priced for a very high quality boot. Some similar boots are triple this price so I was really excited when I found a high quality boot that wasn't outrageous. They're on sale!
Wear them with confidence. I think that some people get stressed over wearing knee-high boots because they are a bit sexier than other boots than they would normally wear. I do feel sexy in them and they will really elongate your legs! They're not so sexy that they'll be extremely noticeable, though. It's just the right amount 😉  If the heel is low, you won't feel like they draw too much attention. When you get comfortable with wearing a shorter heel on a knee-high boot, you can kick it up a notch and wear a boot like these out for date night.
Experiment in your closet! I think knee-high boots look great with big, chunky sweaters and layers like I'm wearing above. Play dress up in your closet and don't leave the house until you feel comfortable. You know what looks good, mama!