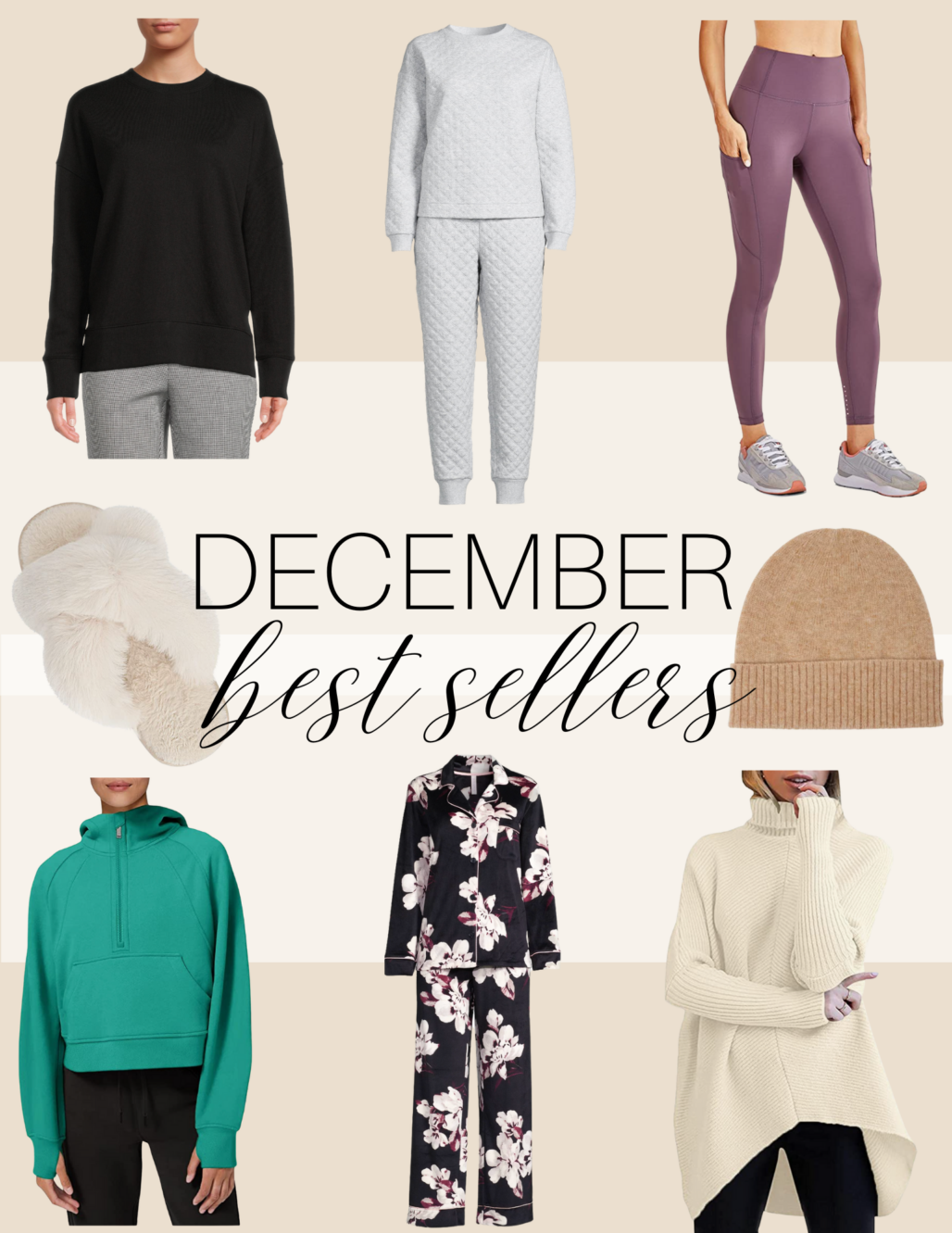 Happy New Year friends! I've pulled together my December best sellers items just for you, in case you still want to snag any of these amazing pieces that I absolutely LOVE.
What a year 2022 was, and I'm SO excited to see what 2023 will bring each of us. These top picks are some of my tried and true favorites as we continue into the cold winter months, especially with all things sweaters, sweatshirts, and hats. Plus, that gray jogger set is going on month two of being a best seller, so you know it's a crowd pleaser! Fuzzy slippers are an absolutely dream when you come home from being out in the bitter cold, and these cross band slippers do NOT disappoint. Also, if you are looking for some comfortable loungewear, these leggings are still one of my most popular items month after month. And finally some cozy pajamas for bedtime? Yes please!!
I hope you all enjoy these best sellers each month as much as I do. They will bless your life!
Thanks for being part of our journey here! As always, I've got you girl. Remember, all of these items can be found HERE on the LTK app or HERE on my amazon storefront each and every week!
DECEMBER best sellers
Long Sleeve Black Sweatshirt HERE
Quilted Grey Jogger Set HERE
Women's High Waisted Workout Leggings HERE
Women's Fuzzy Slippers Cross Band HERE
Cashmere Beanie HERE
Women's Fleece Lined Hoodie HERE
Women's Knit 2-Piece Pajama Set HERE
Long Sleeve Turtleneck Pullover Sweater HERE
Look through the NOVEMBER best sellers HERE
FIND GREAT DEALS ON BABY NURSERY ITEMS HERE
In need of a makeup tutorial? Check mine out HERE