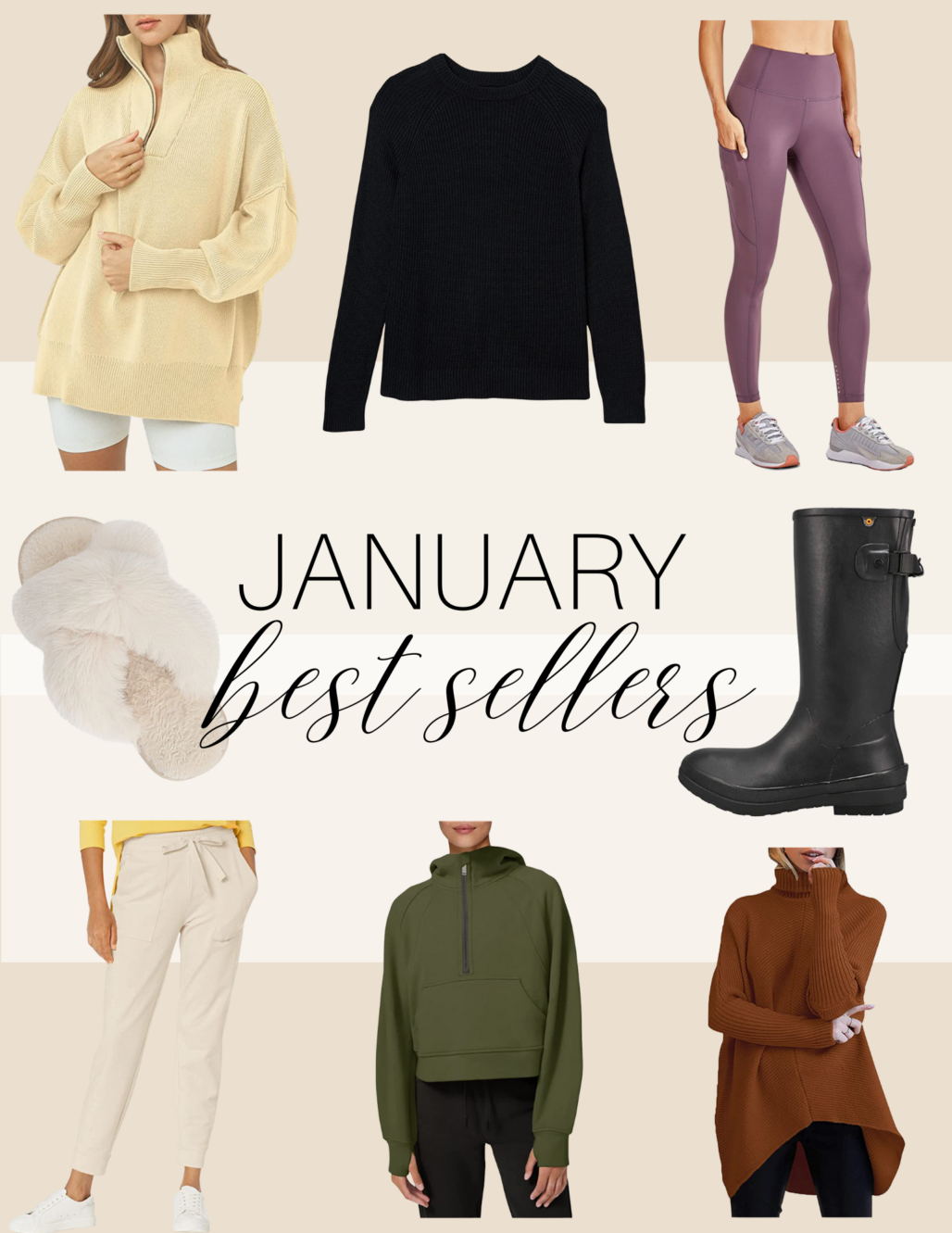 What a start to 2023 it has been! I hope it has been a great year for you so far, and if not, then I'm here to bring you some fun and joy with the January best sellers that are quick crowd favorites! Let's check out what you all loved this past month.
Being in a colder climate, I've been living in these pullovers and let me tell you – they are SO comfortable! Plus, any of these sweaters are great matching pieces and staples in anyone's closet for those chilly days. I love the variations of having one that has a hood or one that has a zipper in the front – the possibilities are endless! Of course, the leggings are still going very strong because let's face it – us women just want comfort at the end of the day and these leggings never get old. I also love this jogger pant as another alternative that is stylish and still comfortable all at the same time. And then pair these items with a fuzzy slipper in the house or with some boots for outside snow/rainy season? Count me in!
I hope you all enjoy these best sellers each month as much as I do. They will bless your life!
Thanks for being part of our journey here! As always, I've got you girl. Remember, all of these items can be found HERE on the LTK app or HERE on my amazon storefront each and every week!
January best sellers
Long Sleeve Zippered Pullover Sweatshirt HERE
Ribbed Crewneck Sweatshirt HERE
Women's High Waisted Workout Leggings HERE
Women's Fuzzy Slippers Cross Band HERE
Tall Waterproof Boots HERE
Pocket Jogger Pants HERE
Women's Fleece Lined Hoodie HERE
Long Sleeve Turtleneck Pullover Sweater HERE
Look through the DECEMBER best sellers HERE
FIND GREAT DEALS ON BABY NURSERY ITEMS HERE
In need of a makeup tutorial? Check mine out HERE