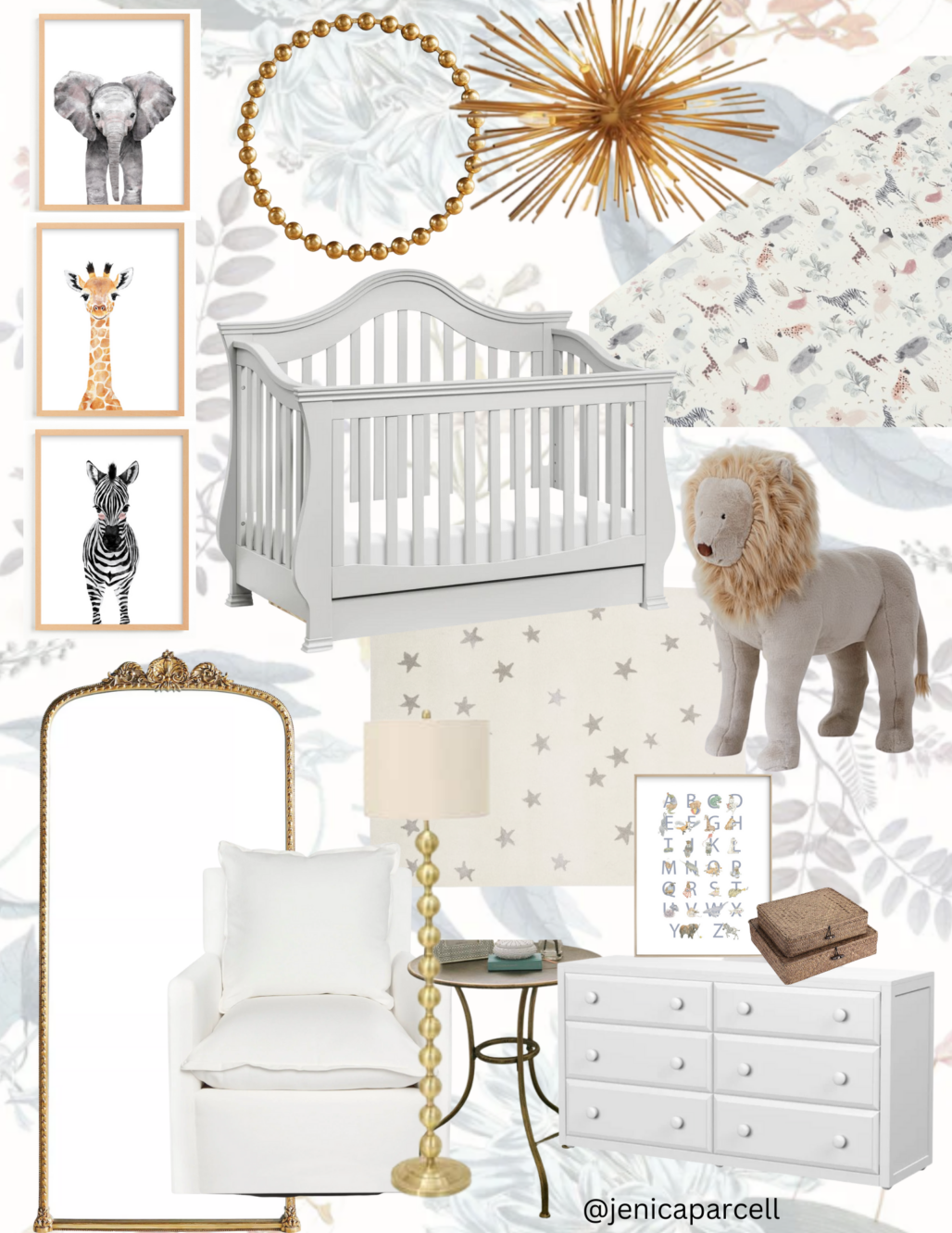 I can't believe our sweet baby boy is going to be here in a few months! I'm in full nesting mode with planning out baby boy nursery ideas and had to bring you all along with me. If you haven't heard, I am actually converting my current office space into his nursery. The space currently has this beautiful wallpaper on the walls, so I'm working with this design and color pattern to turn it into a classic and cozy space for our little man, with all the sweet animals and artwork to add some flair to the space. I have found some beautiful pieces that are functional for any baby nursery. So many of these items are also great gift ideas if you have a daughter, sister, or friend that you know is in need of some great baby boy nursery ideas! Hopefully this brings inspiration to you for any gender neutral nursery you may be designing for your little one! Be sure to follow me and check out my page on the LTK app where I keep items like these, as well as other fashion, beauty and home decor items up-to-date weekly!

Woven Wicker Storage Bins HERE
Side Table HERE
Double Drawer Dresser HERE
Large Mirror HERE
Alphabet Art Print HERE
Elephant Art Print HERE
Giraffe Art Print HERE
Zebra Art Print HERE
Gray Baby Crib HERE
White Swivel Glider HERE
Jumbo Lion Plush HERE
Starry Skies Rug HERE
Safari Fitted Sheet HERE
Iron Sphere Chandelier HERE
Floor Lamp HERE
Remember to follow me on the LTK app where I keep the most up-to-date finds each week, just for you!
In need of baby shower gift ideas? check out this post HERE
See what my baby registry must haves are HERE
I list out some baby safety products HERE