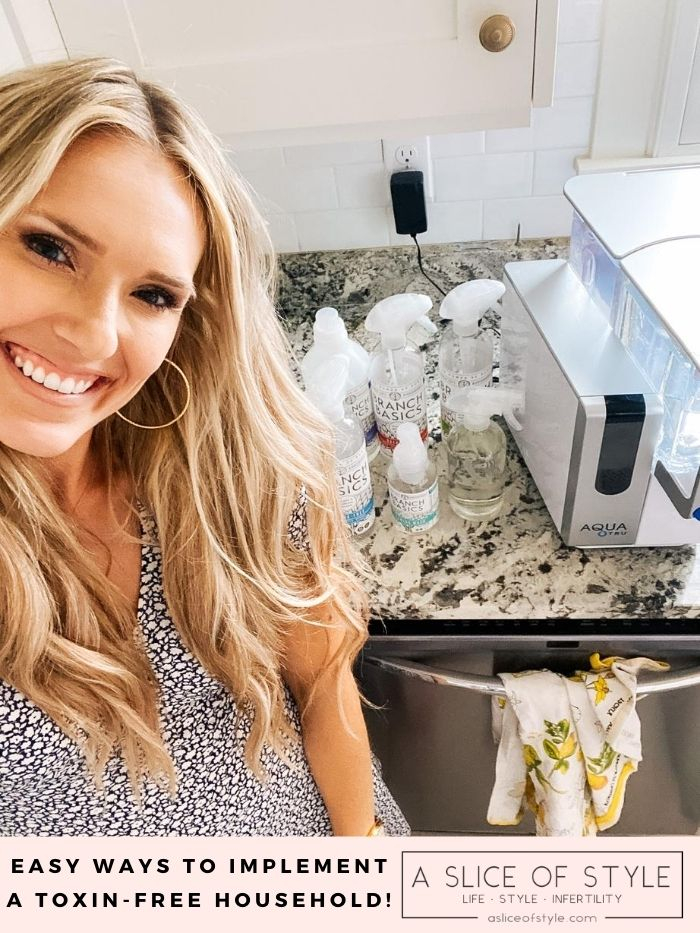 It's really important to me to have a clean, toxin-free home. I've been switching over to cleaner cleaning products and it's been amazing! It may seem like a big task to switch over all your products, but it really is more simple than it sounds. Today I'm sharing my personal Branch Basics reviews and 3 things I've implemented to reduce the toxins in my home!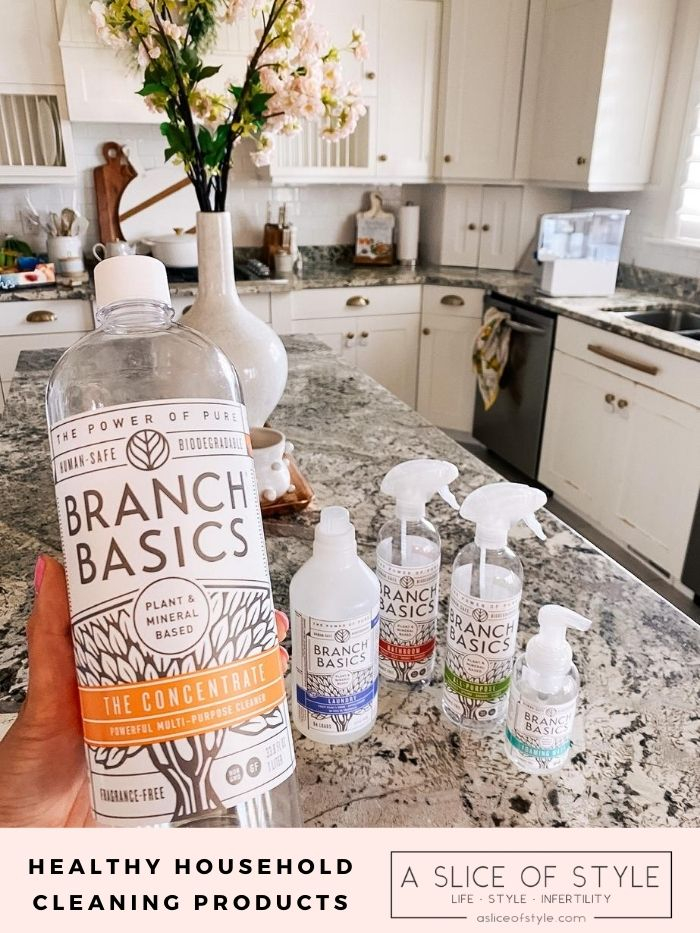 Branch Basics Reviews and Other Ways to Have a Toxin-Free Home
using branch basics for a toxin-free home
I absolutely love using Branch Basics cleaning solution as part of my effort to have a toxin-free home! It makes cleaning easier because you just buy one concentrate and pour it into the individual bottles. you can make all types of cleaning solutions out of it, including laundry, hand soap, and an all purpose cleaner. It cleans really well, and it's plant and mineral based so I feel good using it in our home. If you use this link and use the code JENICA at checkout, you can get 10% off a Starter Kit!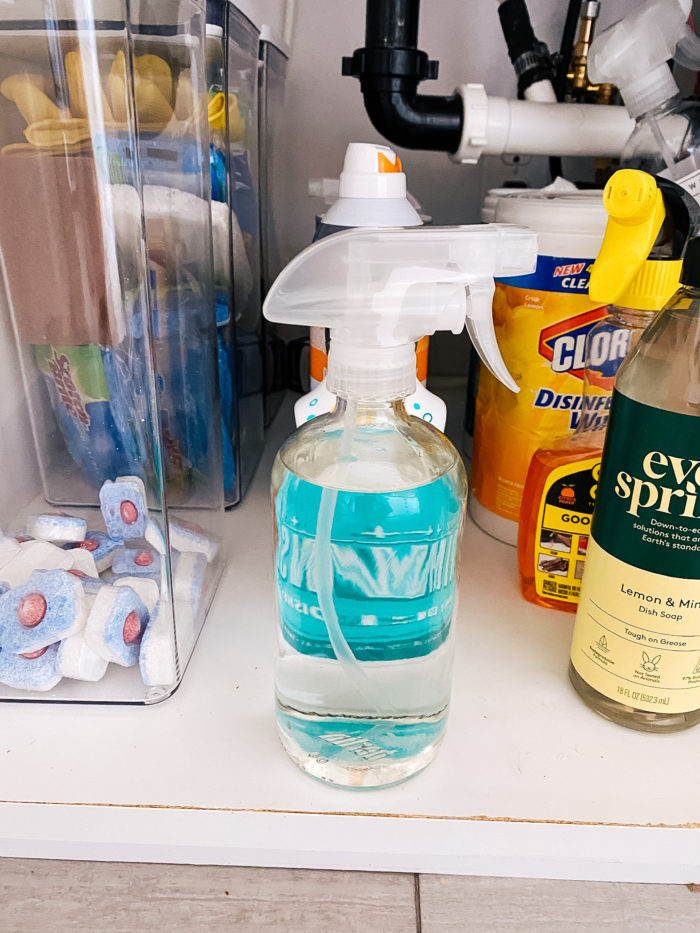 vinegar solution cleaner for a toxin-free home
My second go-to cleaning product for a toxin-free home is just a mixture of vinegar and my Aquatru purified water (you can read more about that below!) I use it to clean things around my house like my kitchen counters and the Aquatru filter itself once a week. It helps remove hard water and toxin build up super easily. It easily breaks down hard water stains.
I put my vinegar solution in a glass spray bottle. I get mine on Amazon and it comes in a pack of 2 HERE! You can see everything I buy for health from Amazon here as well. I like to use a glass bottle because it's safe and doesn't absorb anything.



aquatru water purifier
I use filtered water in my vinegar solution, and for everything else too! I drink so much water that I want to make sure I'm drinking the very best. Part of a toxin-free home includes what we put in our bodies…this is HUGE to feeling our best! The reason I love our Aquatru water filter is because a lot of other filters just filter for taste and filter out the main things like Chlorine. The Aquatru filters out 83 different contaminants! You can read more about that on their website. They also say that 3/4 households in the US has tap water that doesn't meet safe water limits. It gives me so much peace of mind knowing our water is clean and healthy. I also use my filtered water for my smoothies! It really is amazing and is really easy to use. If you use this link to shop, you can get $100 off and Aquatru filter!
check out my organizing basics for under the sink here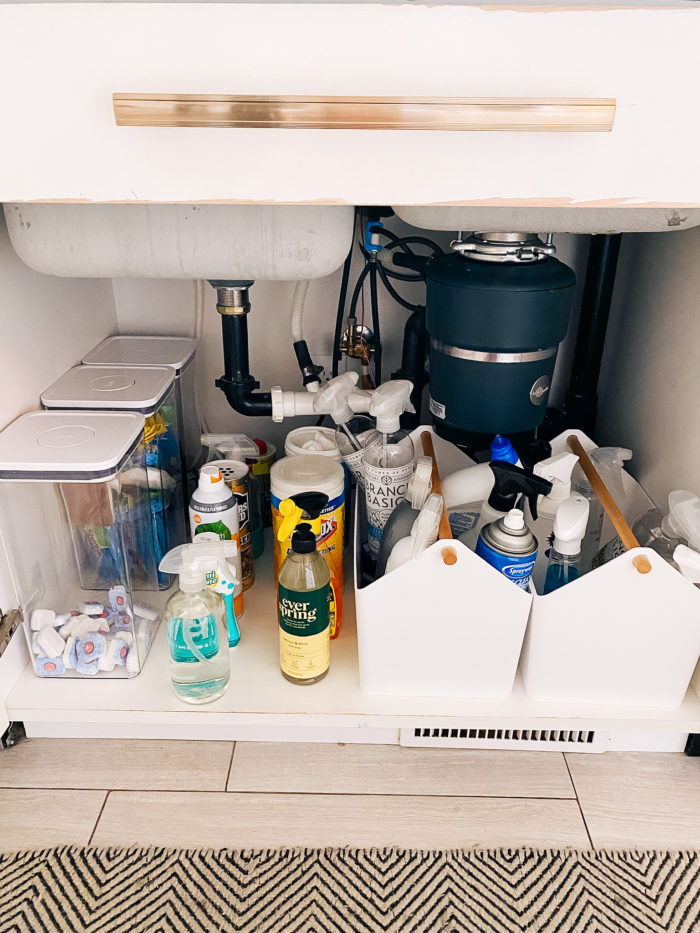 to read about how i clean my white patio furniture, click HERE
to read about my health journey with epstein-barr, click HERE
to read about the benefits of drinking celery juice, click HERE
Did you find these Branch Basics reviews helpful?  What toxin-free cleaning products do you love using?  Let me know in a comment below!