To my beautiful child,
We made it to embryo transfer day!! As I sit here in bed resting, it's the day after. I have two princess days where I'm not supposed to move around much. Dr. Foulk put the embryo in the exact best spot so the idea is to the let the embryo get nice and cozy and attach right there.
Yesterday morning I went to do acupuncture. Last time when our transfer was successful with the twins, I did acupuncture, too and I think it's incredible!
Yesterday was a really special day. There were a LOT of emotions. I felt scared and nervous but I mostly felt so much love! I think God is so good at helping me feel love from Him through other people and I was surrounded and embraced by it all day. So many people have taken care of me. The night before, my sweet friend Amy who has also experienced infertility and adopted 3 children sent the sweetest message in our friend group text asking everyone to pray. It brought me to tears! I think praying is the most vulnerable act of faith and to be the recipient of prayer is the most sacred experience. I was also picking up Harris and Goldie the other day from school on a day that I felt extremely nauseous. A teacher at their school looked so sincerely in my eyes and said, "Are you religious? Can I pray for you?" I could hardly keep it together. Nothing is more special to me.
I don't ever want to forget how I have felt these last few days and especially yesterday for transfer day. Danica, IVF coordinator sent me the sweetest message about how she gave our embryo a pep talk. She also told me that Shaun, the embryologist (the best interview with him here!) was coming in just for our embryo transfer. It got me thinking about how many incredible, caring and smart people have come together to make that day happen. I know God is there and I am amazed at how I can feel His presence in my life through so many beautiful people!
Your dad came home from work at about 3:40 and yelled up the stairs, "Where's my hot baby making mama?!" Ha ha I love him. We drove to the transfer, walked in and they gave me a bottle of water and told me I could take my Valium which is protocol during an embryo transfer. I couldn't help but feel in awe that we were actually to this point because in all honesty, there have been many days of me feeling sick that I didn't know if I wanted to keep going. I mean, my life is so good right now! We are so blessed with the two kids we have! But we have felt we should try again. I was so proud of myself for pushing through and being brave and strong.
Danica opened the door and invited us back! We saw Dr. Foulk at his computer and it was so great to see him. I love that man so much! We got situated in the room, I got undressed from the waist down. and Danica came in to check and make sure my bladder was full enough. They want it full do Dr. Foulk can see inside the uterus very best and know where to put the embryo. He came in to double check everything with us and make sure were still transferring one embryo, and then went out, got ready and came back in with his mask and his hair net. He had me scoot down on the table and put my legs in the stirrups. He opened the back door which is where the lab is and where Shaun was ready with the embryo. He came in and I gave him a hand squeeze. I'm so grateful for me team.
They transferred the embryo and it was amazing! Danica was holding the ultrasound machine on my belly so they could see, Shaun brought in the embryo. and gave it to Dr. Foulk. They both have to have very steady hands. Dr. Foulk transferred it in to my uterus using a catheter and took a few minutes placing it in the just the right spot. Then he had Shaun go check to make sure it wasn't still in the catheter or tube or whatever he used to bring it in. It was all done so he slid me up onto the bed, I rested there for a few minutes, then got dressed. Danica came in to give us instructions, I got up the use the restroom, then I had them all come back in for a picture. I love my people!! They are incredible!
Tyler and I drove home and Grammy brought the kids home. She had picked them up from school and taken them to our favorite pizza spot Summit Pizza Co (Friday tradition) and then brought us food home, too. They were SO excited to see me!
Another really special part of this whole process is that my friend Nicole has been going through this whole thing with me, too, and we happened to magically align so that our transfers were on the same day! Hers was at 4 and mine was at 4:30. We have gotten to know each other better because of infertility and it's been so cool to see how our similar we are. God gave us a buddy!
Last night, my friend Jen texted me and asked if I needed anything. She put pants on just for me 😉 and went to Roxberry to bring Tyler and I an açaí bowl and a smoothie. She even started massaging my feet!! True love.
I'm so grateful for good people who have taken care of us. I dare say feeling this beautiful love has been worth all of the pain.
xx
Mama
P.S. If anyone else is reading this and wants help feeling better during infertility, start HERE with my free morning mindset magic checklist. It's what I do or never do every morning that helps me have the best mindset!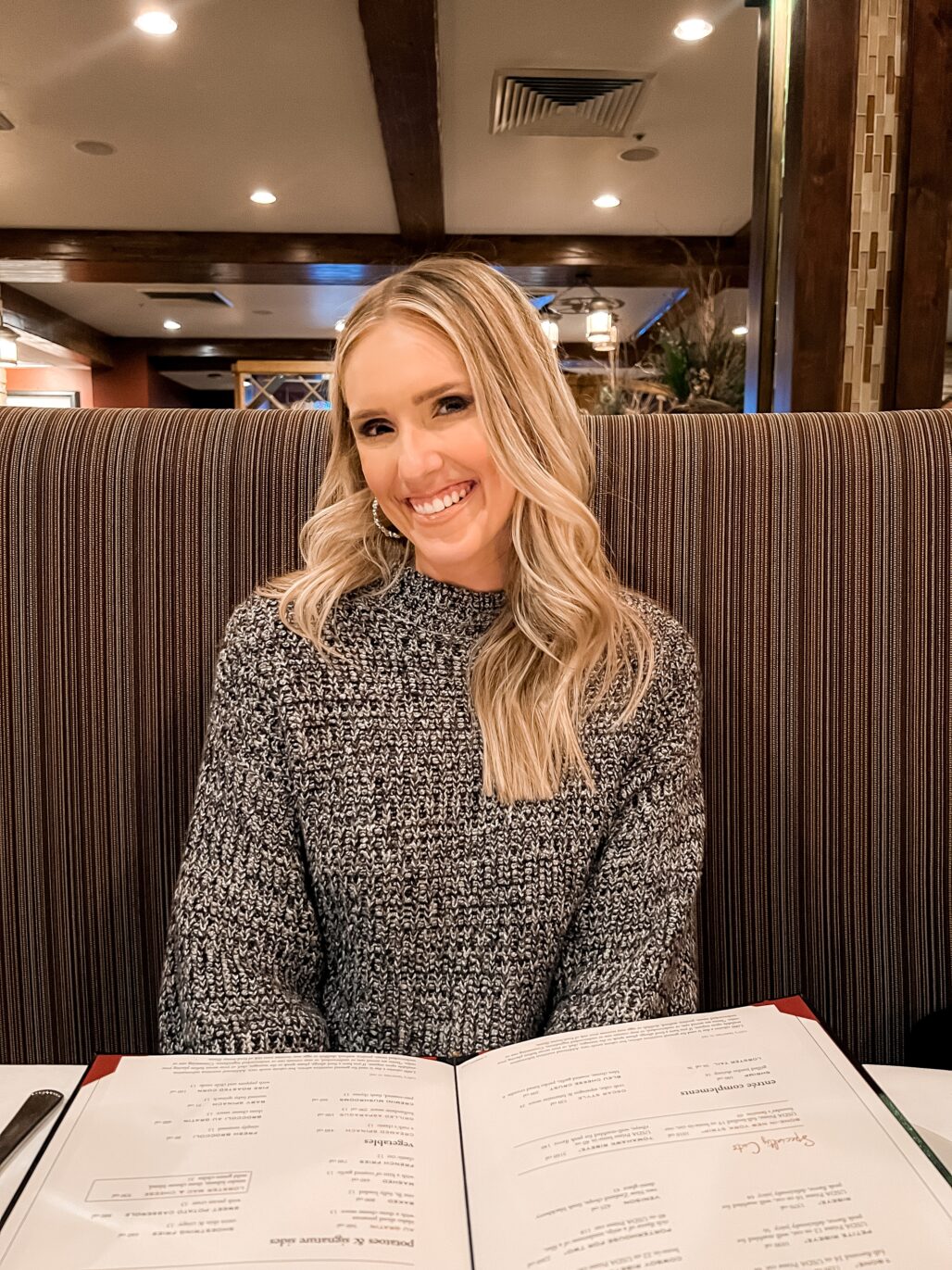 We went on our Valentine's Day date on Thursday night! I had been feeling so nauseous and sick the entire week (Danica had to call in Zofran for me because I could hardly function) and then on Thursday I woke up feeling so great! I probably overdid it that day a little because I woke up that night at 3:30 am feeling nauseous again but I enjoyed it so much while it lasted. I love dating Tyler. I love spending time with him and talking uninterrupted. It was magical night up in Park City for fresh mountain air that filled our lungs!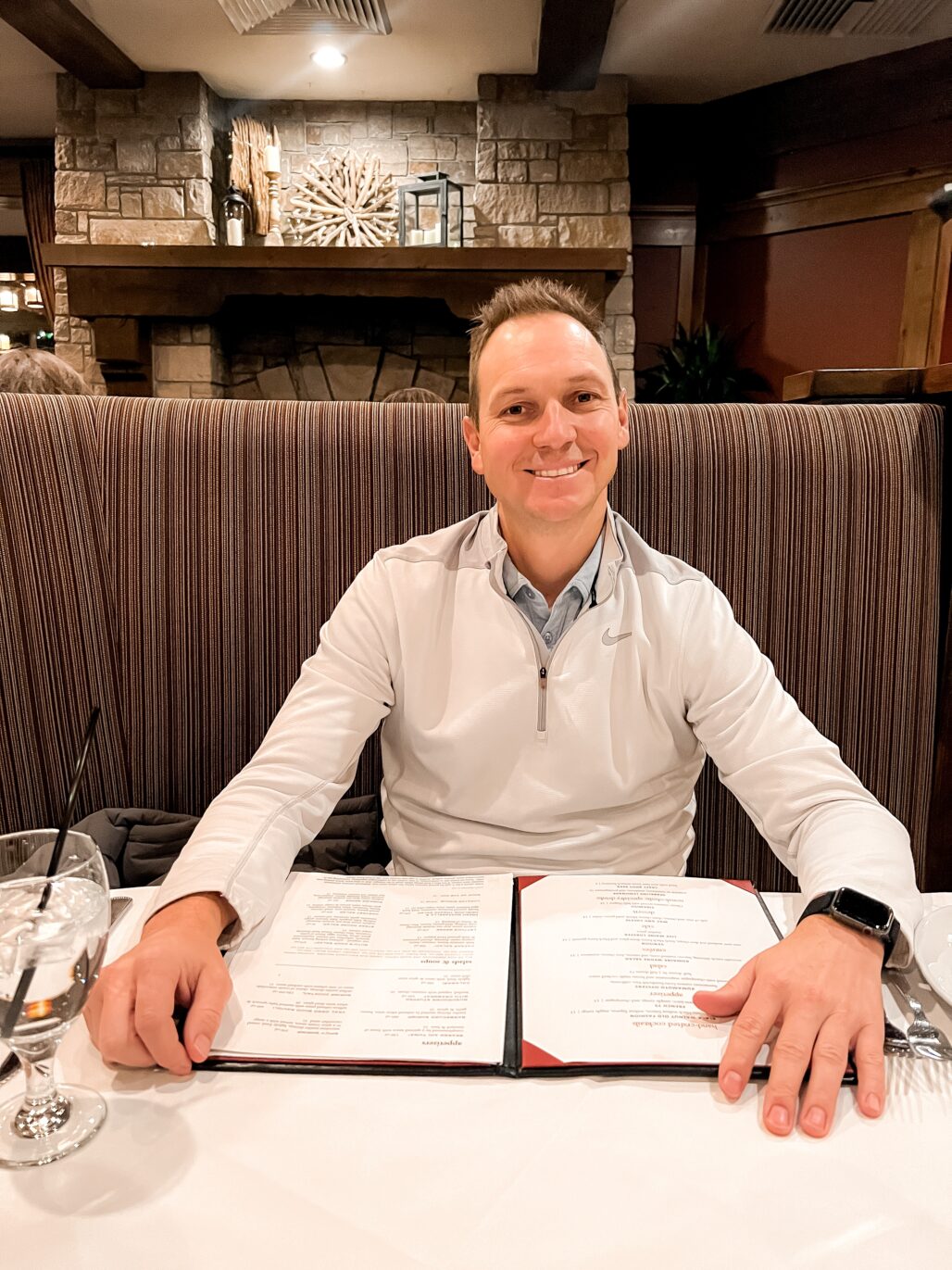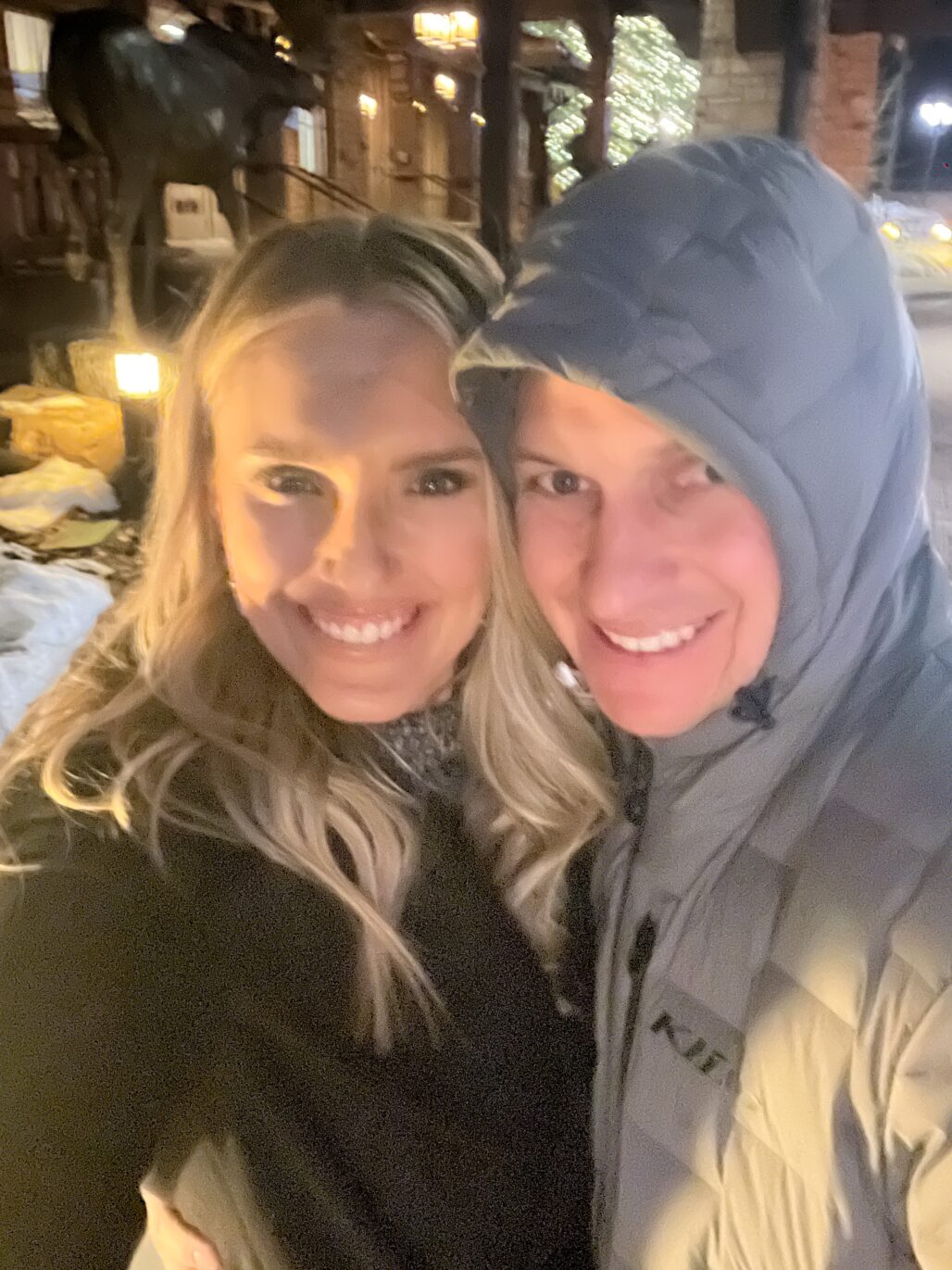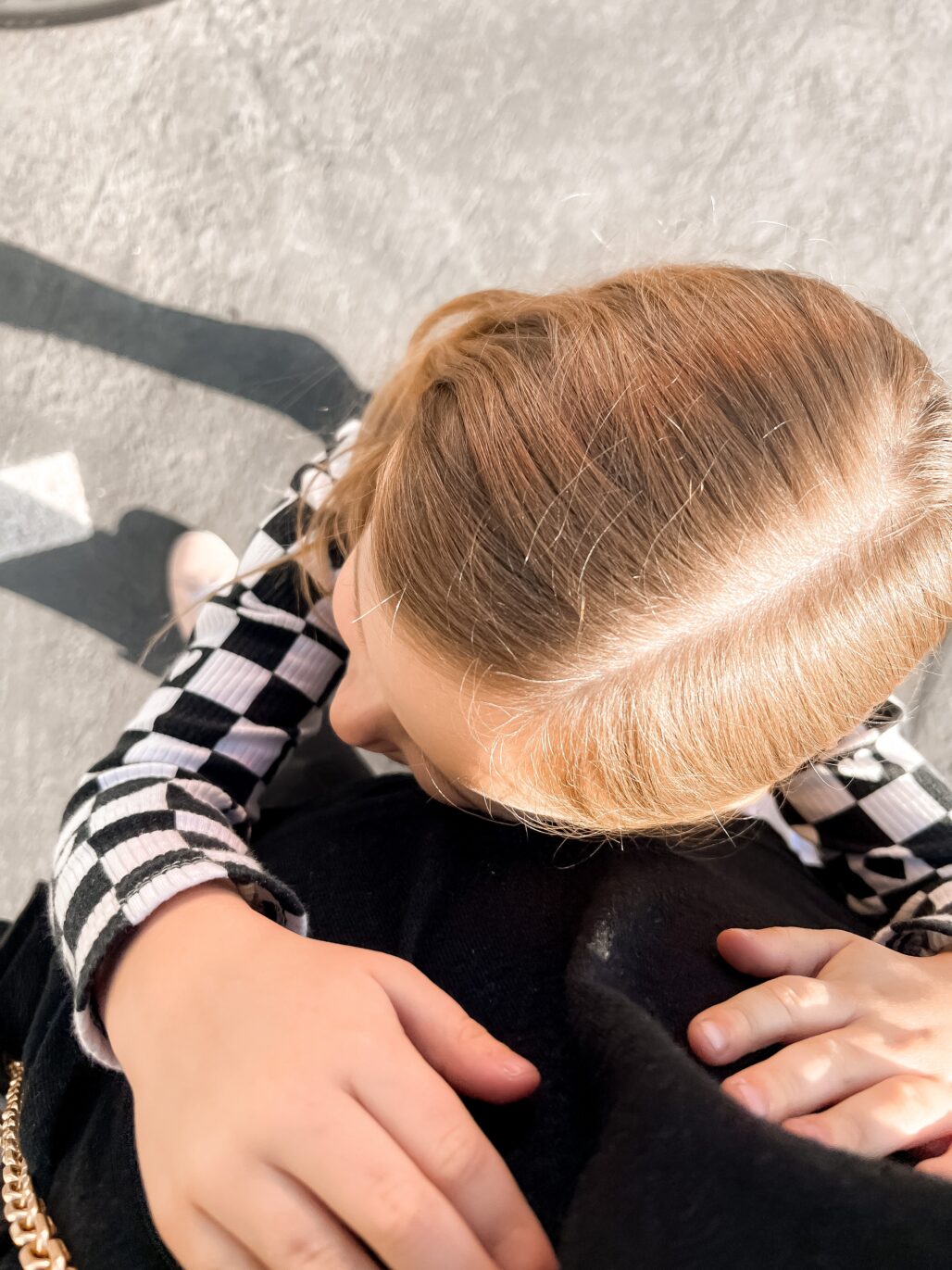 Goldie hugging my belly as were getting out of the car to walk into gymnastics. She is the sweetest! She LOVES this whole process and is so precious and caring.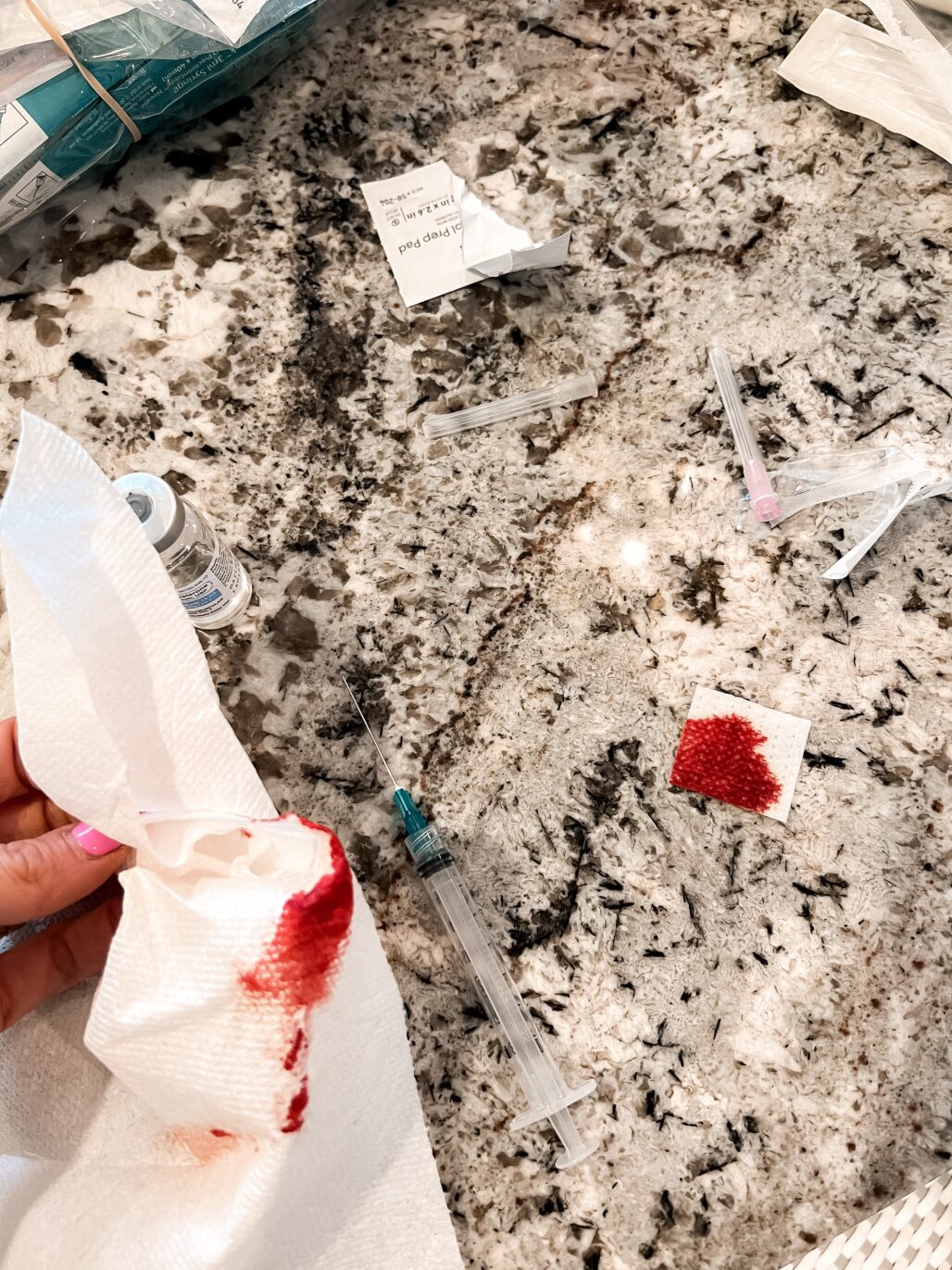 I am taking baby aspirin every day to prevent blood clotting so when I hit a vein. it bleeds a LOT! This is when I gave myself a progesterone in oil shot and Tyler wasn't there to tell me where NOT to give it so I wouldn't hit a vein.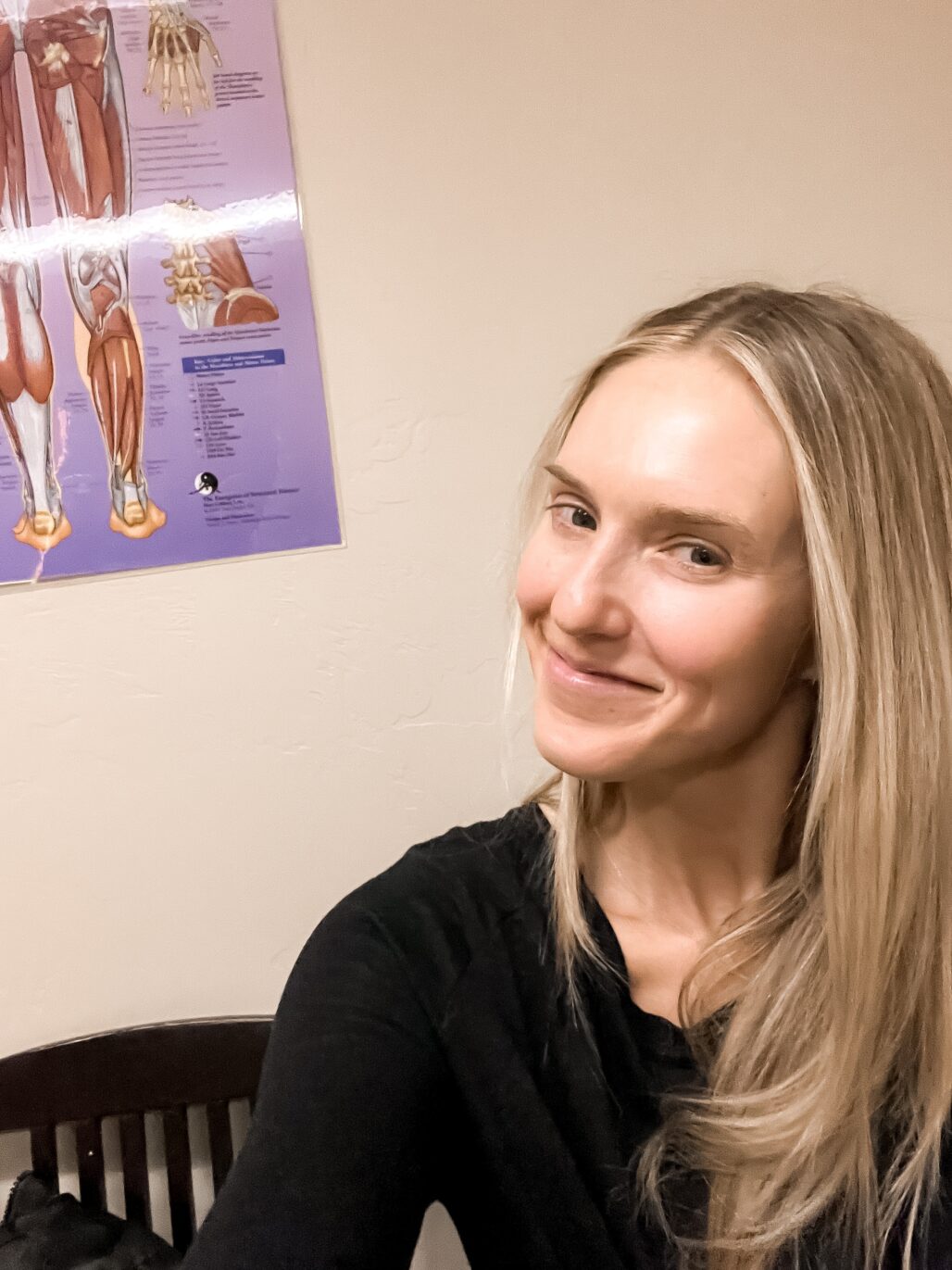 Getting acupuncture on Thursday morning! I told him that I was going to have my transfer the next day so he focused on proper blood flow to my uterus and nausea.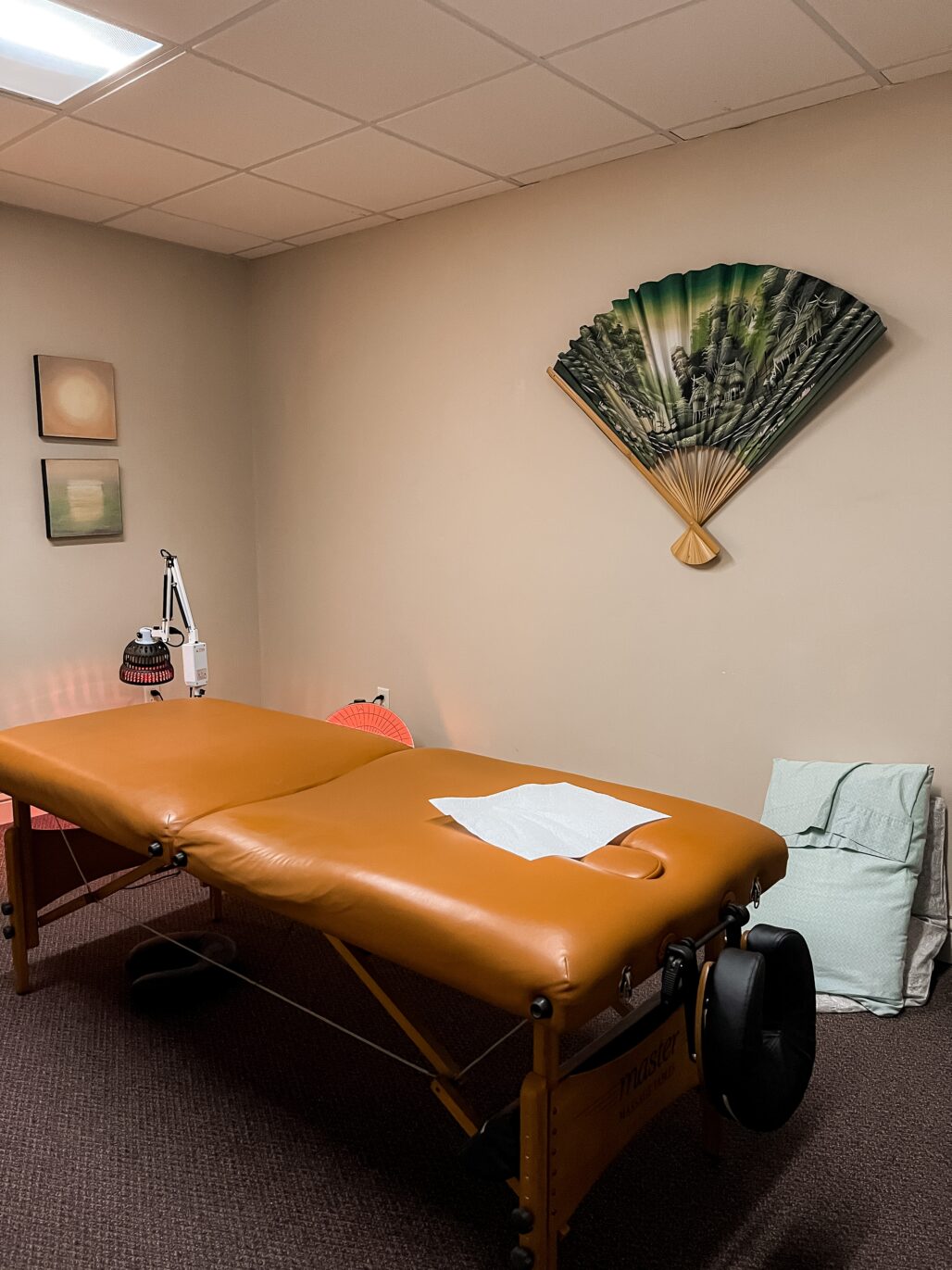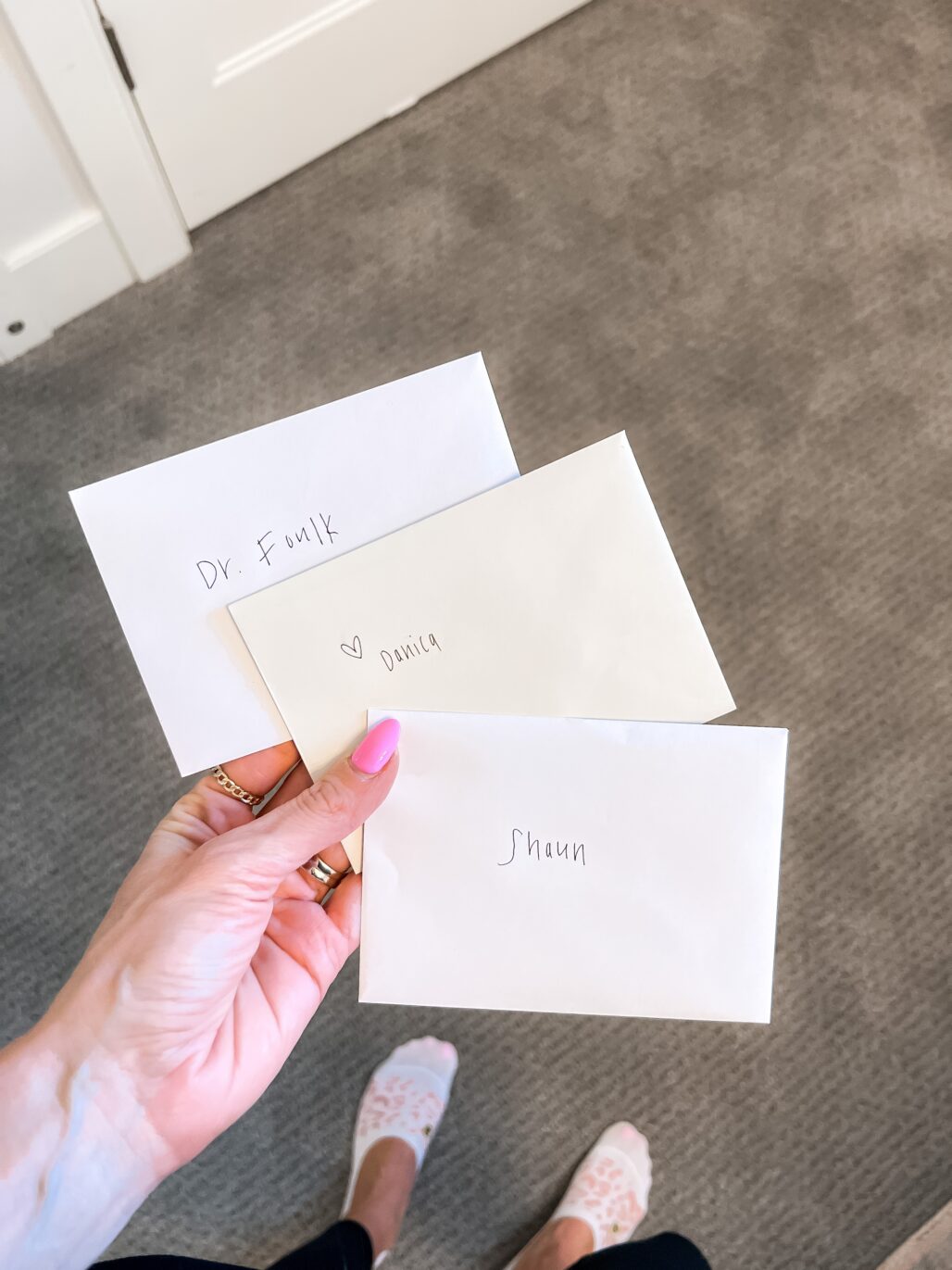 Expressing my gratitude for our doctor, embryologist and IVF coordinator!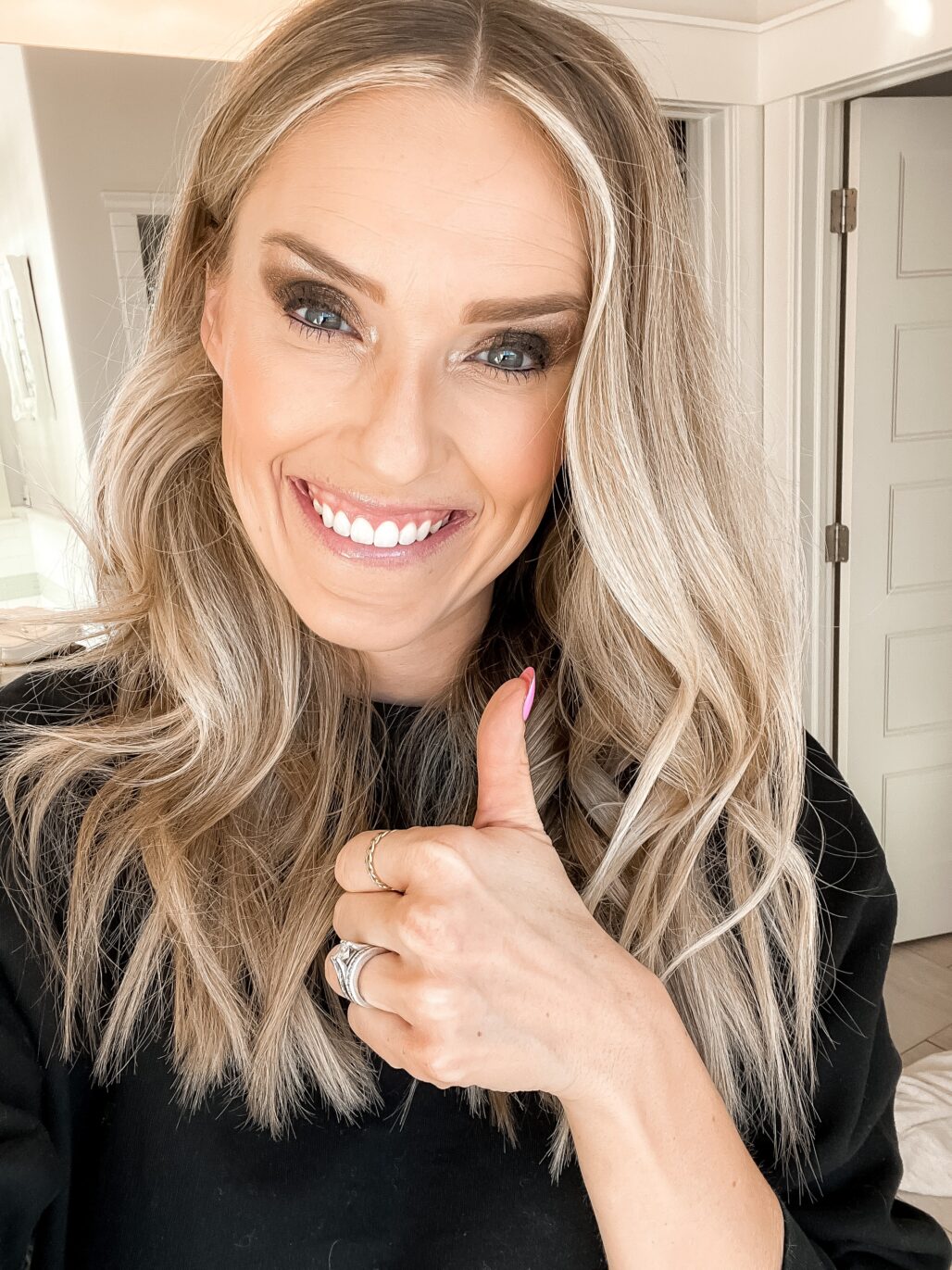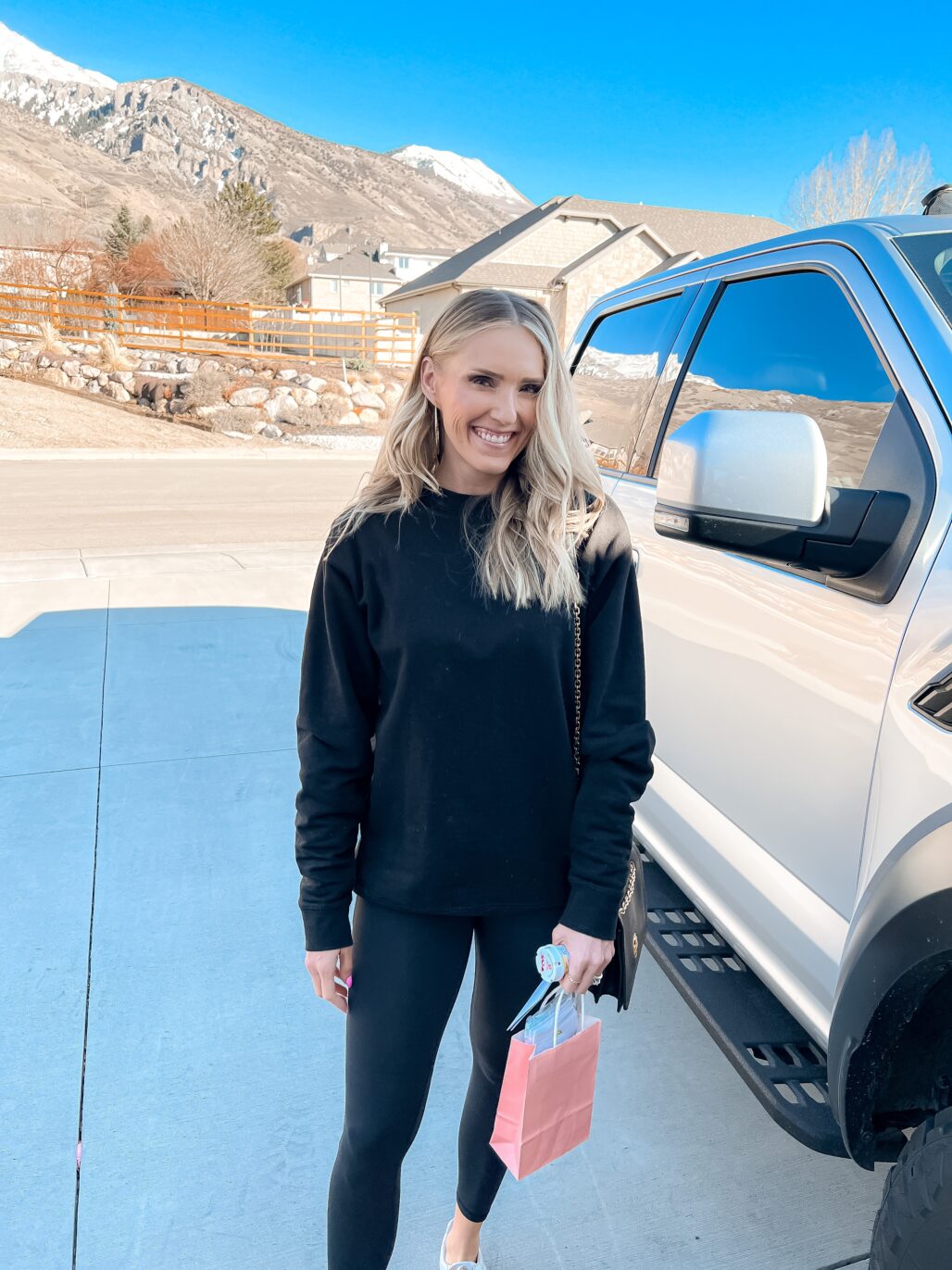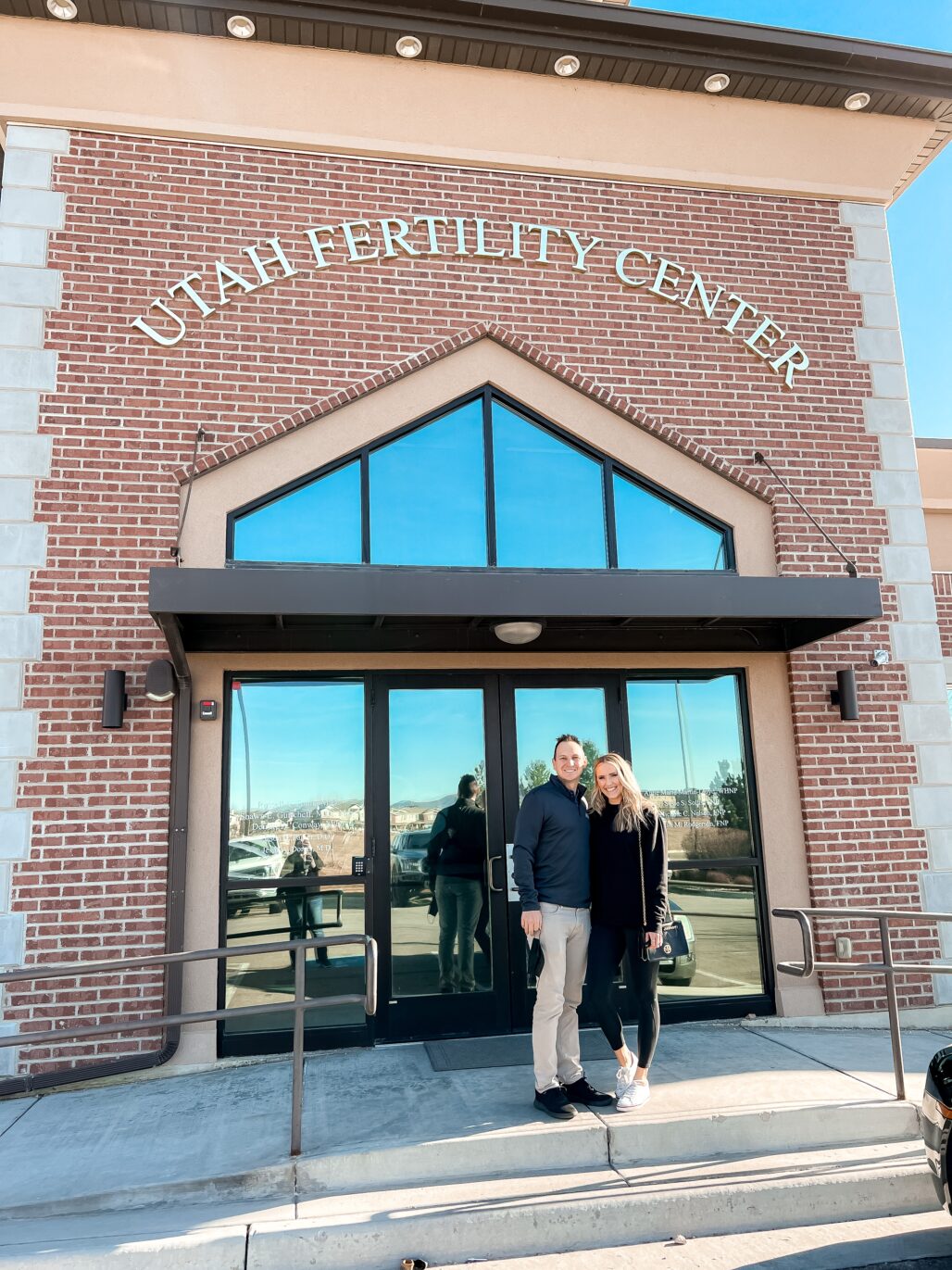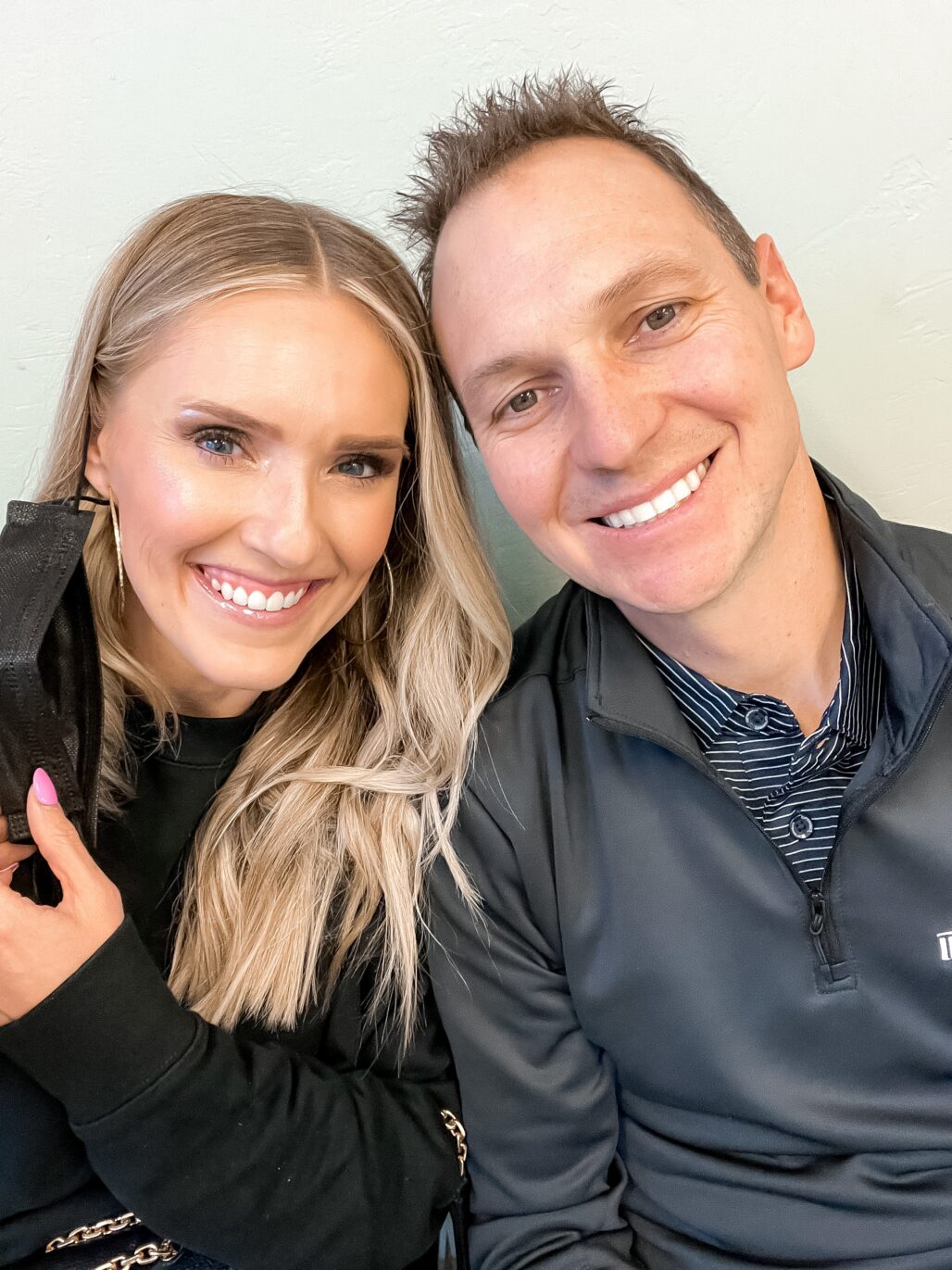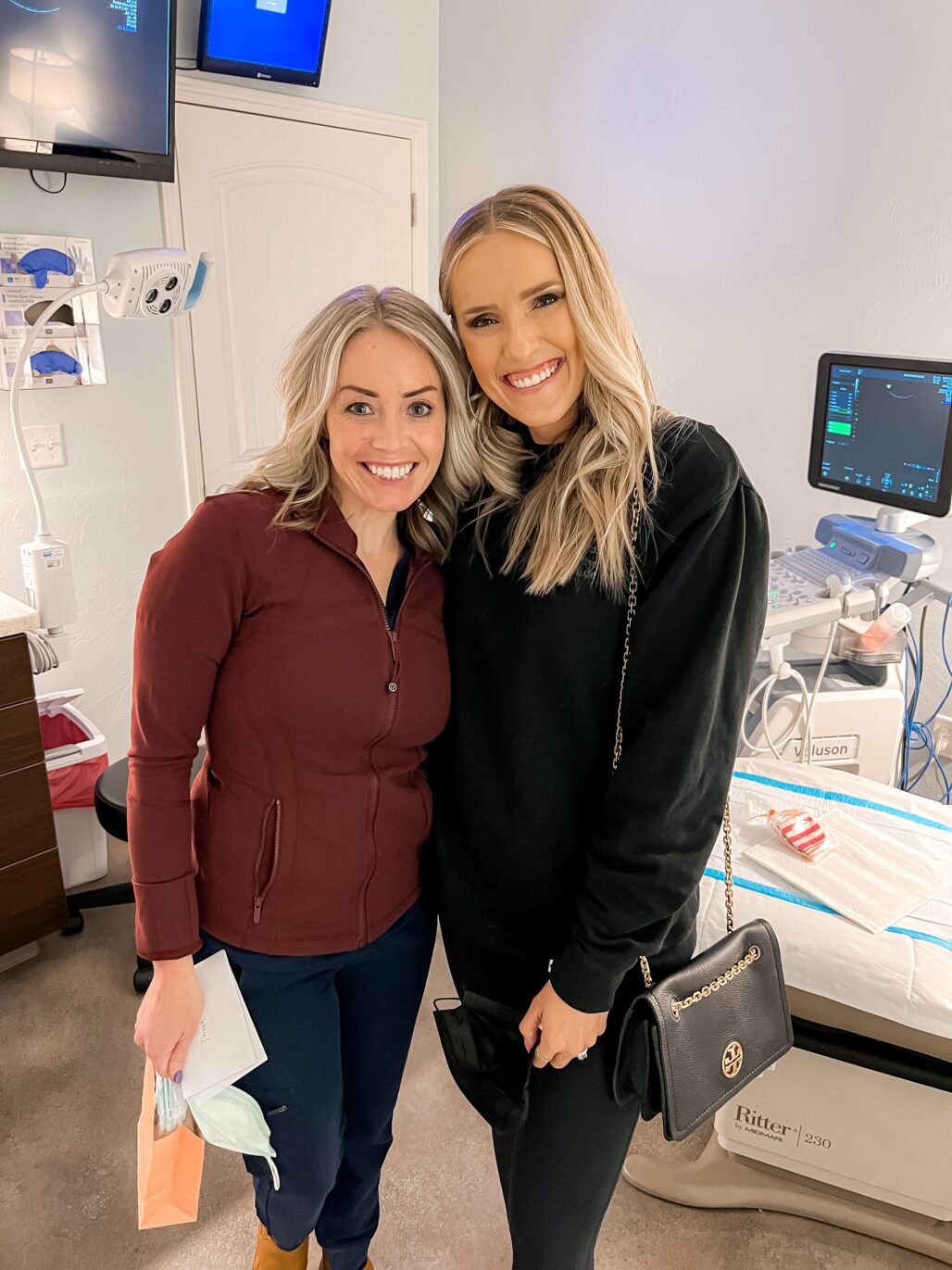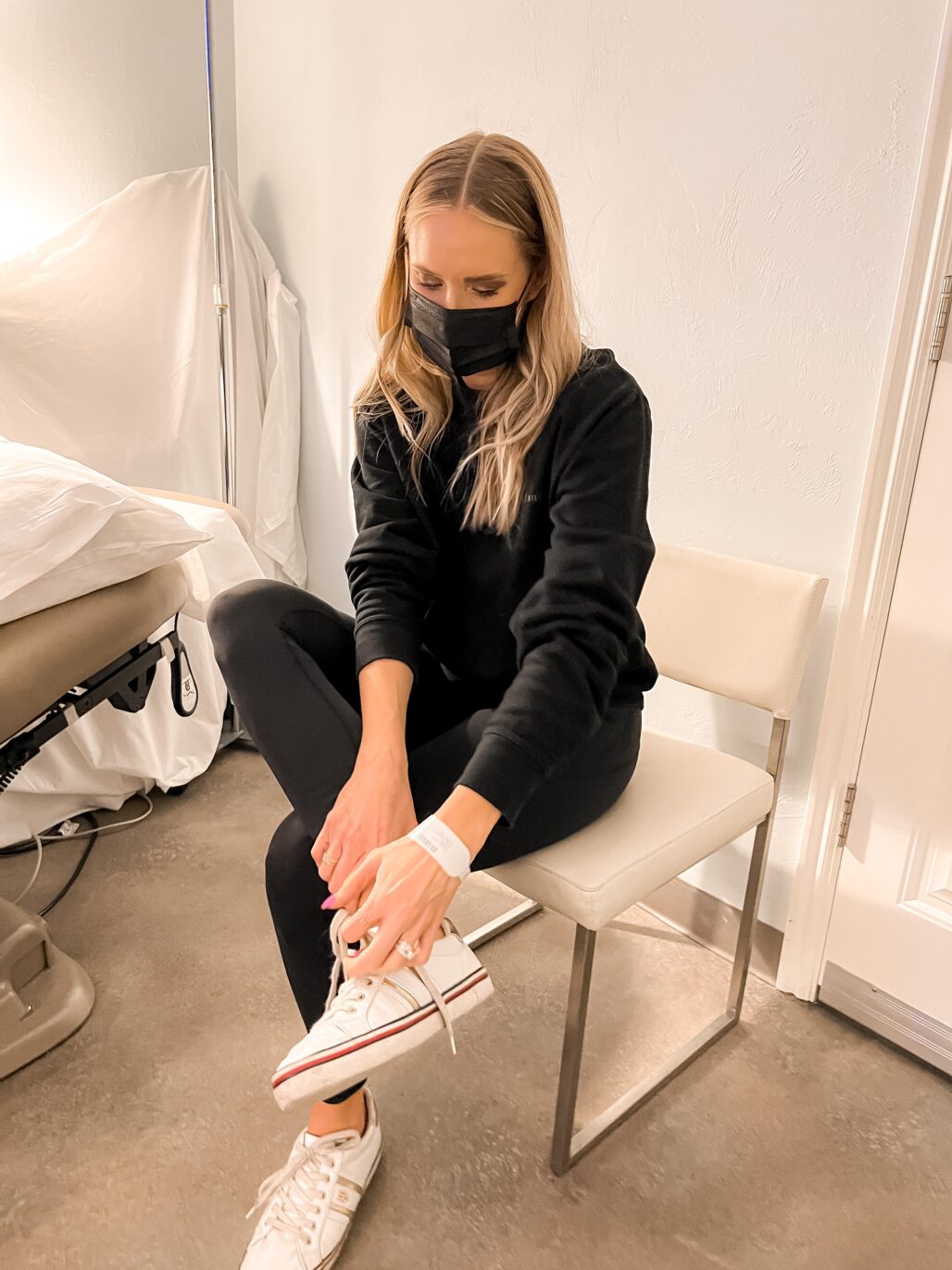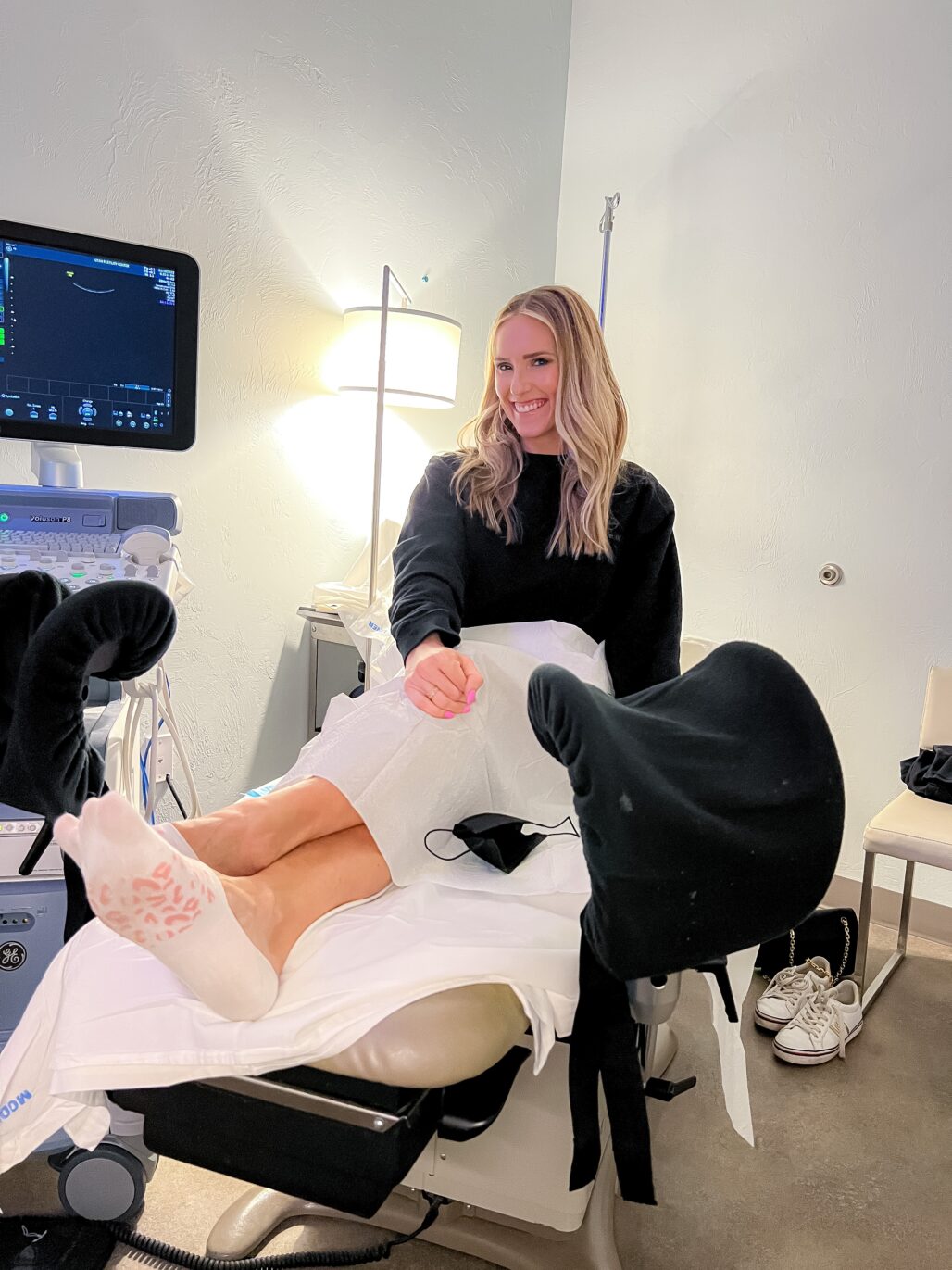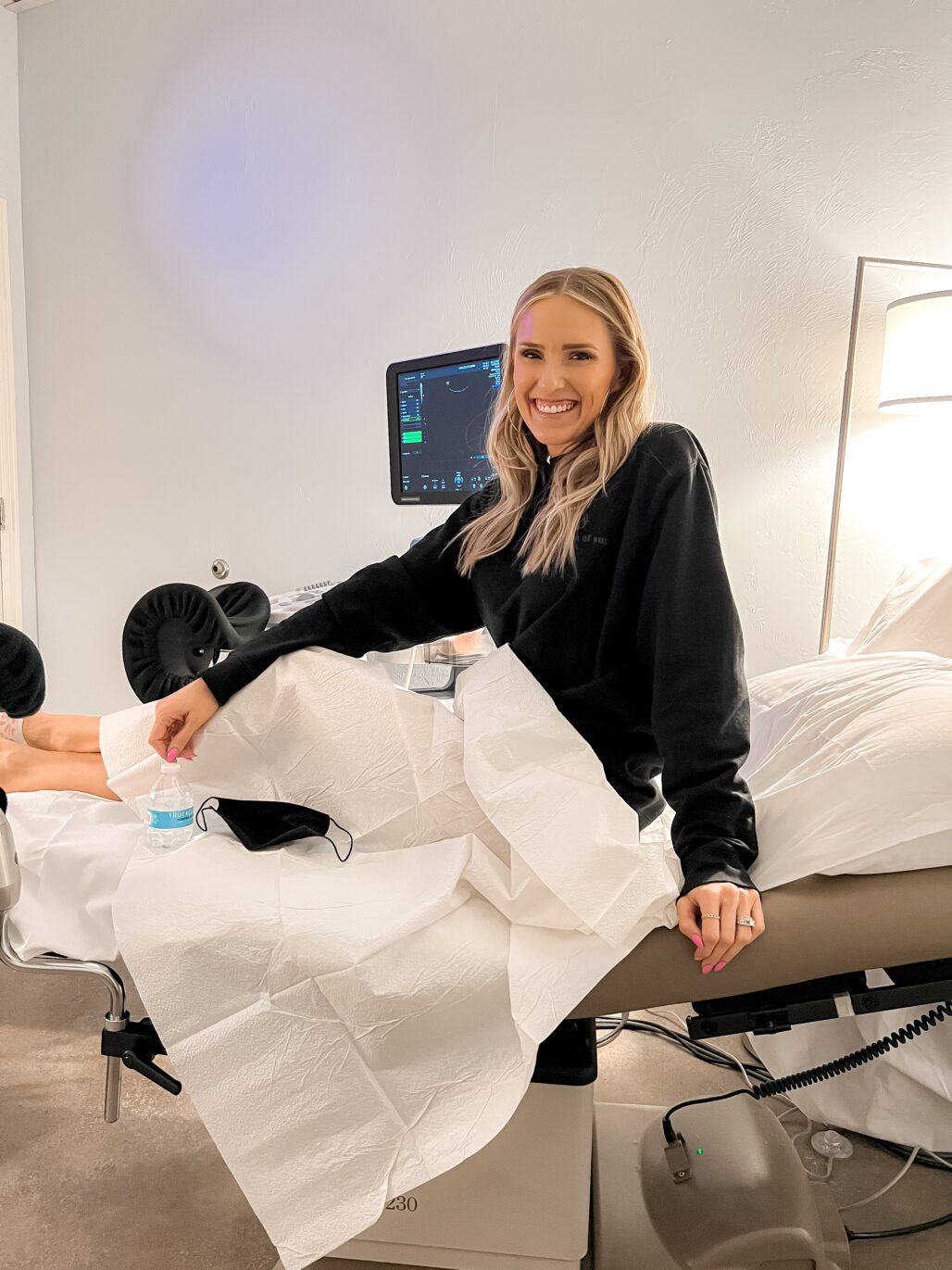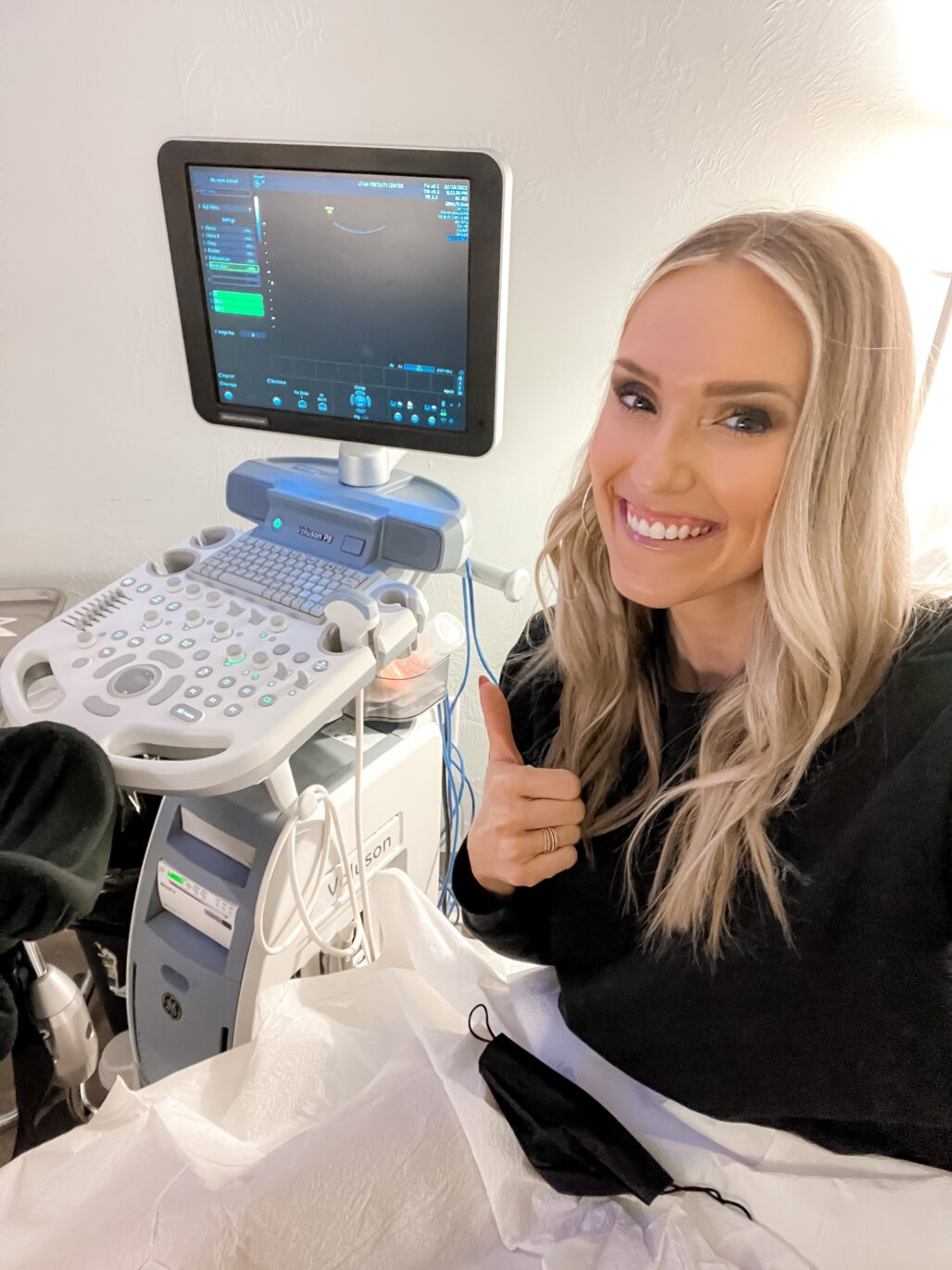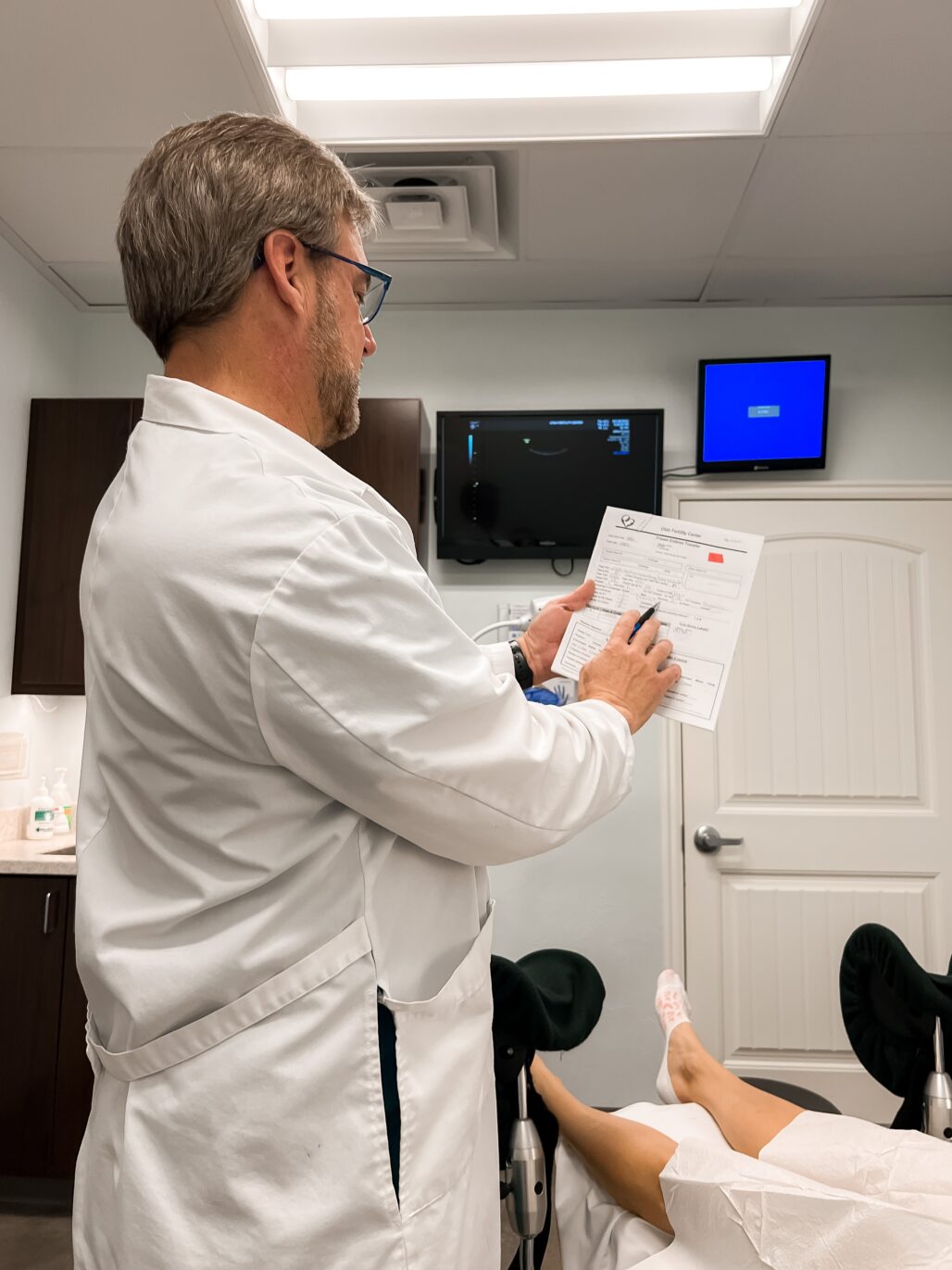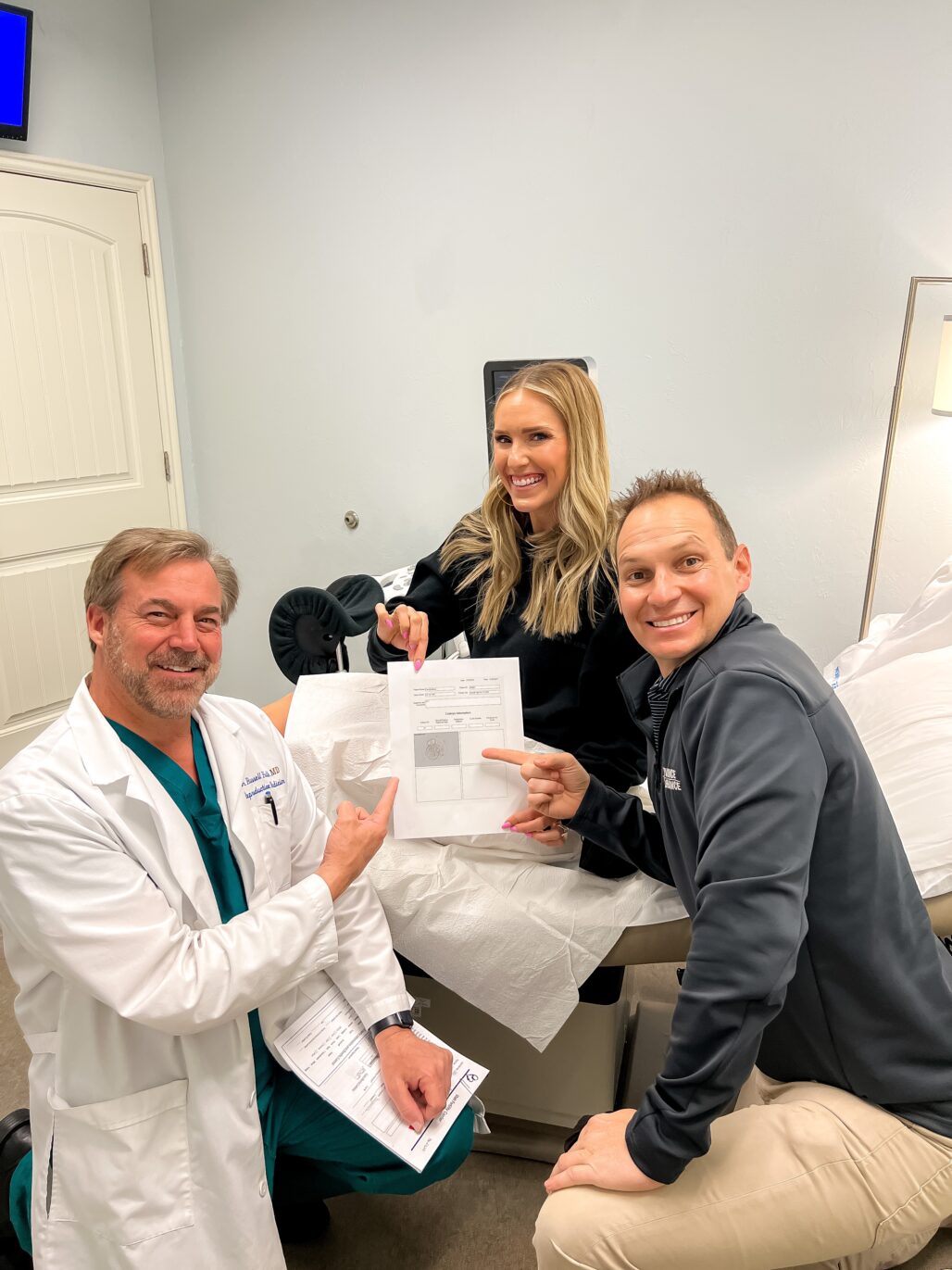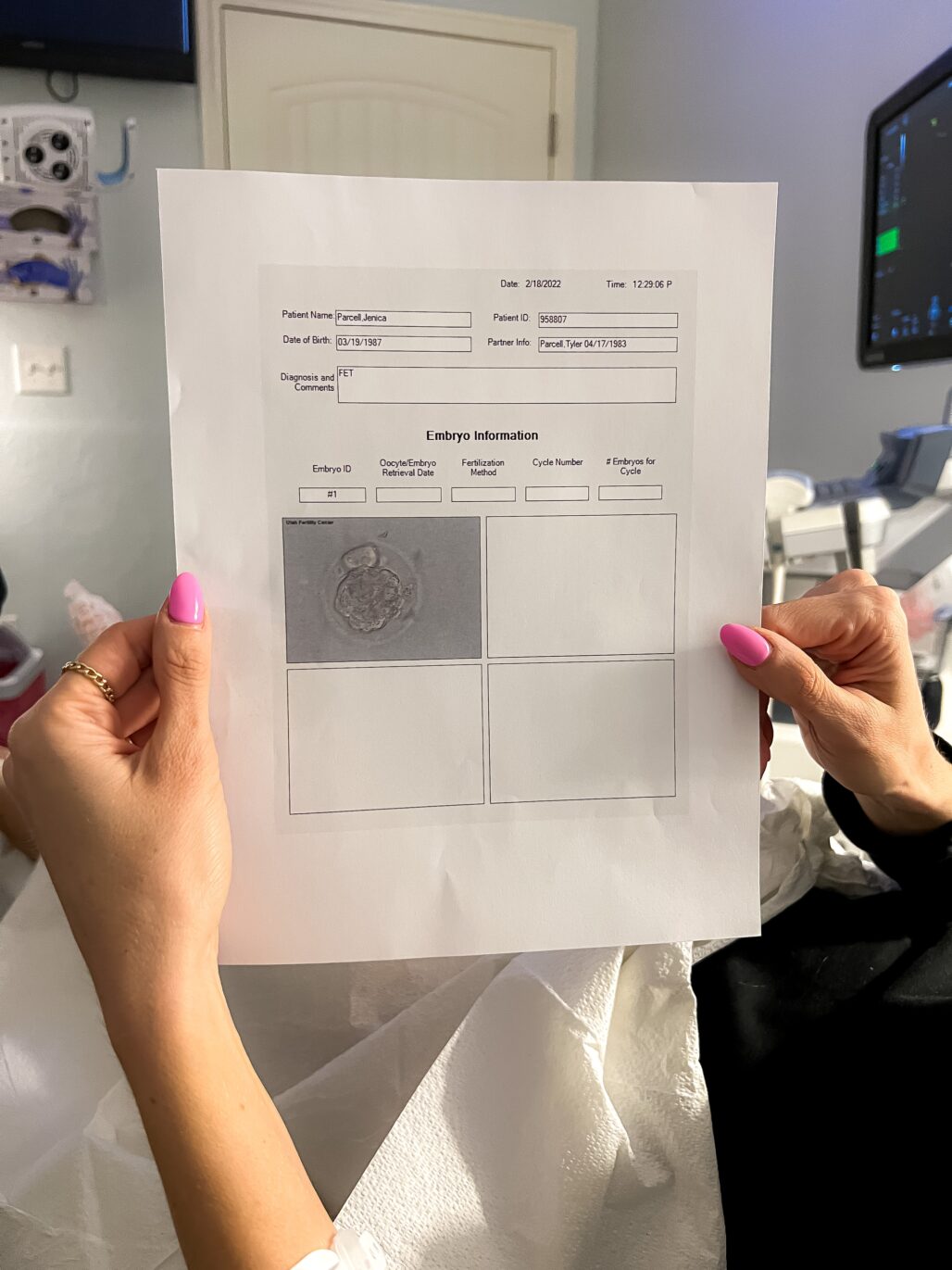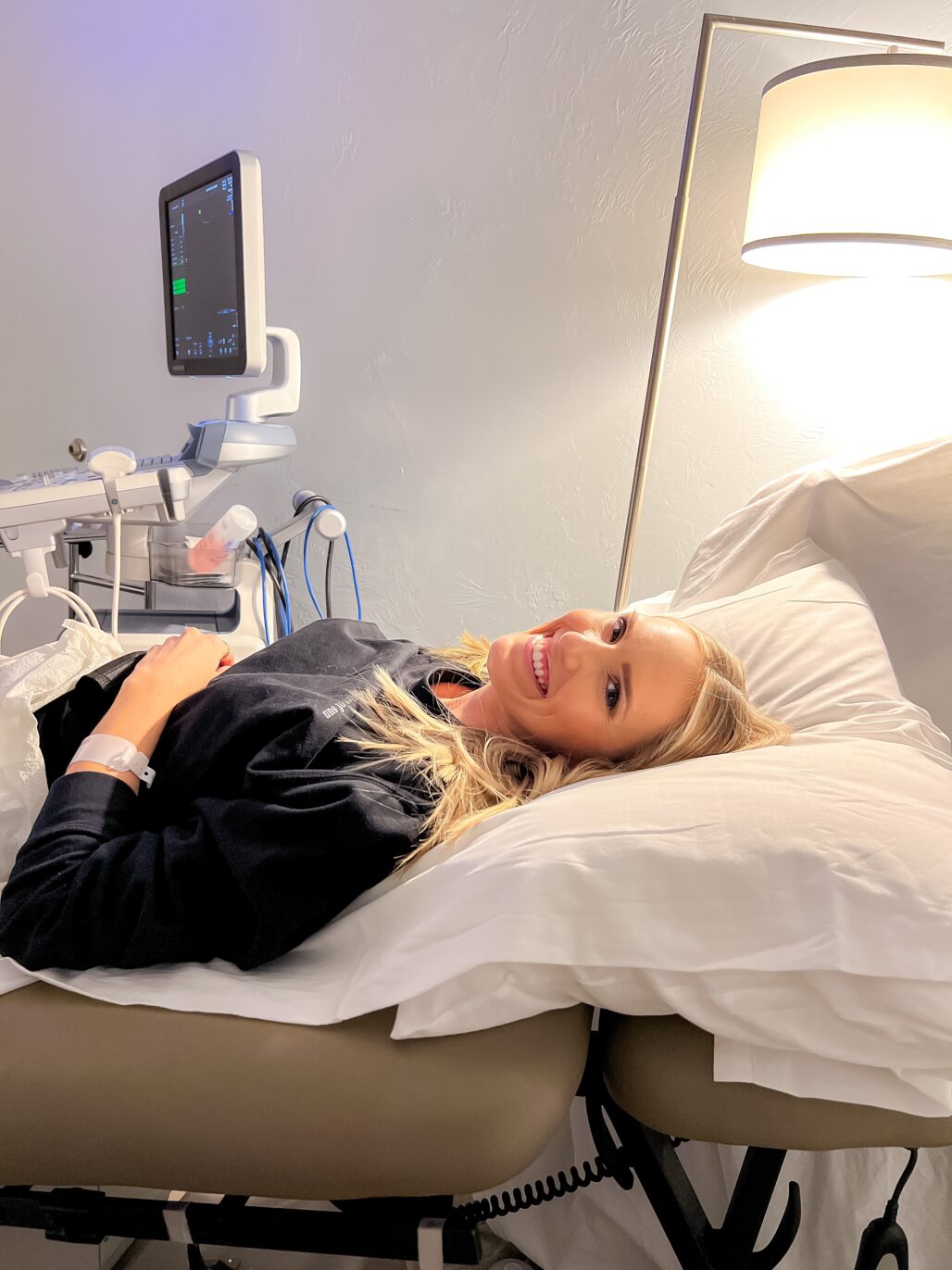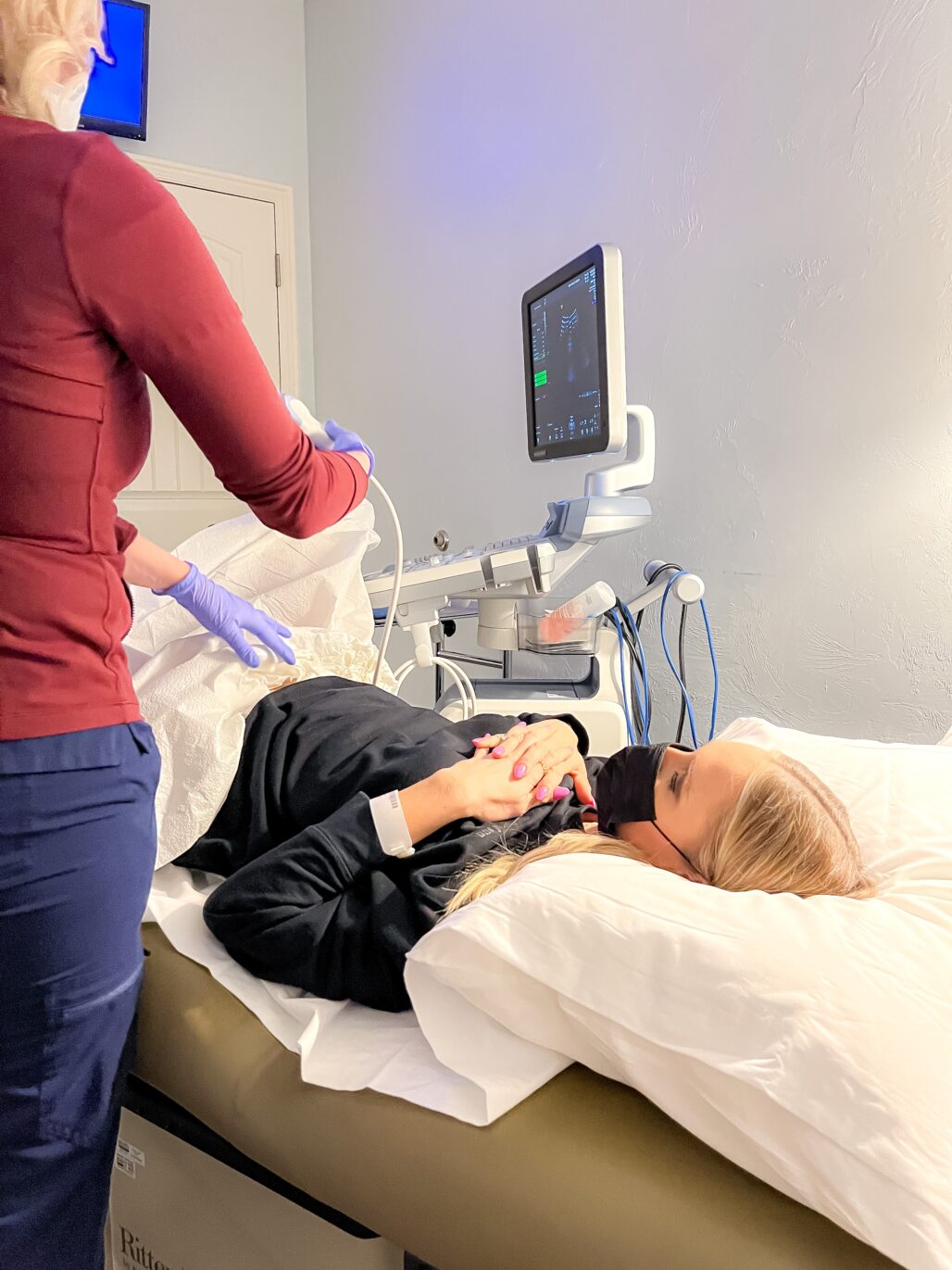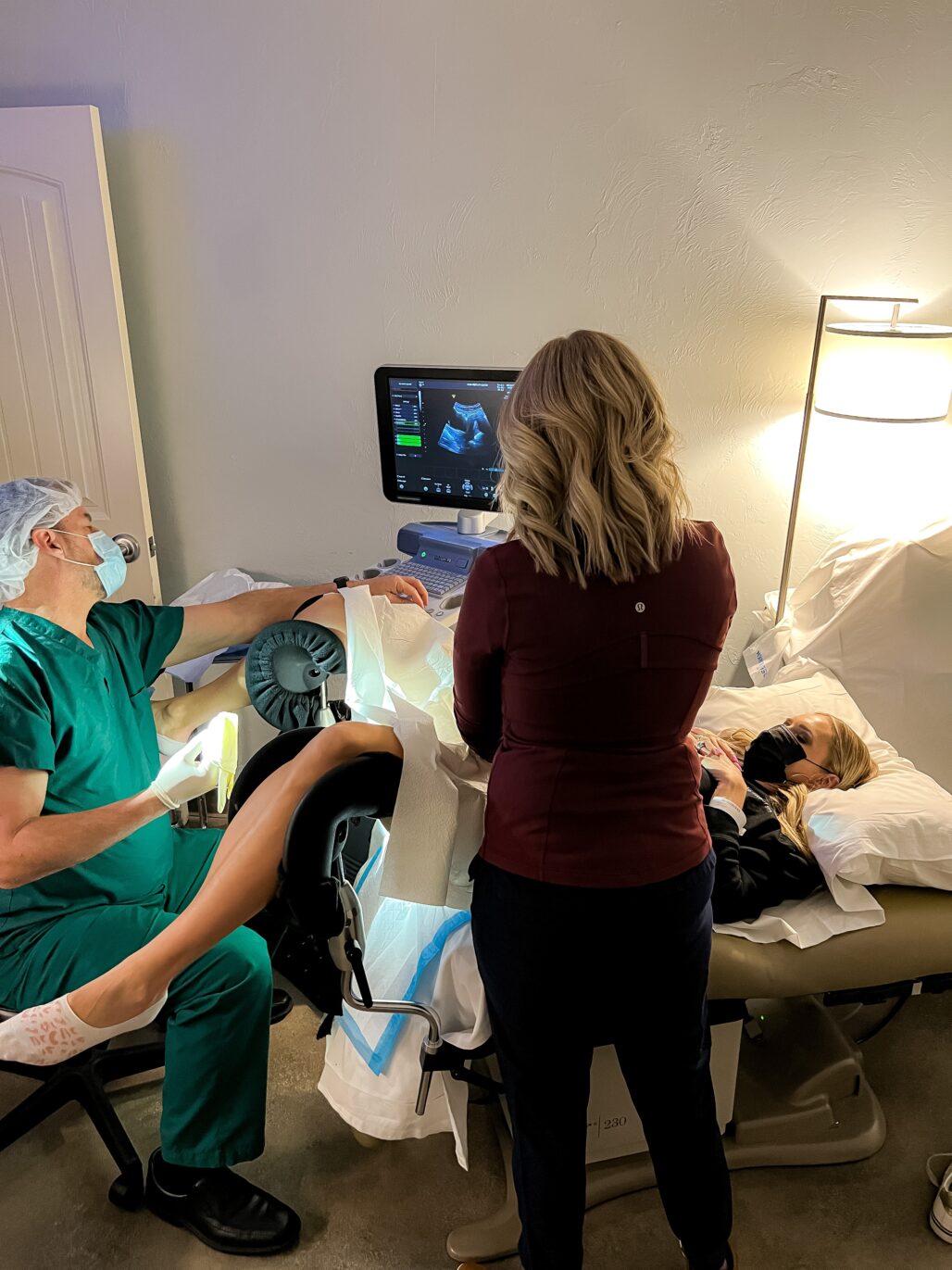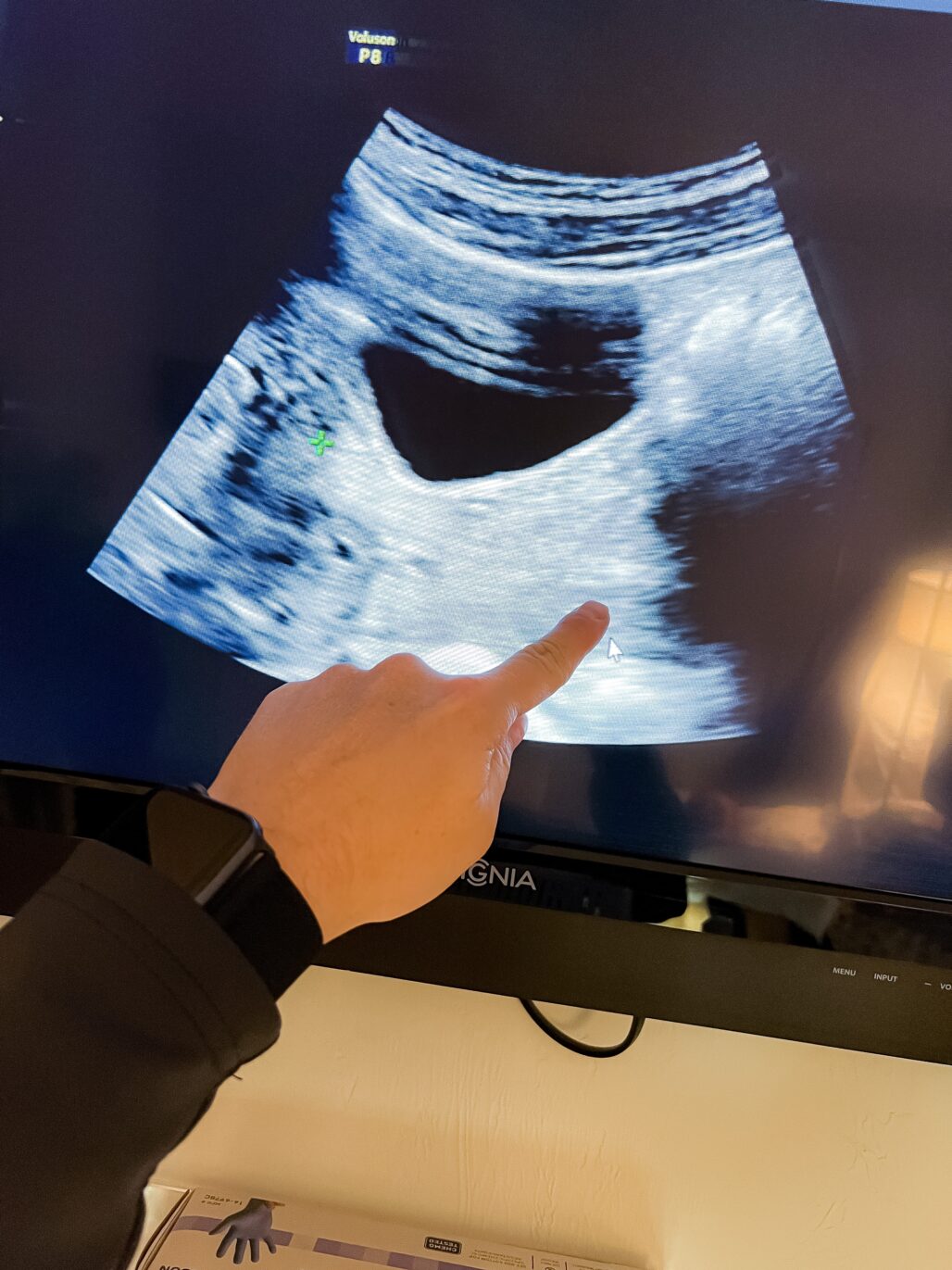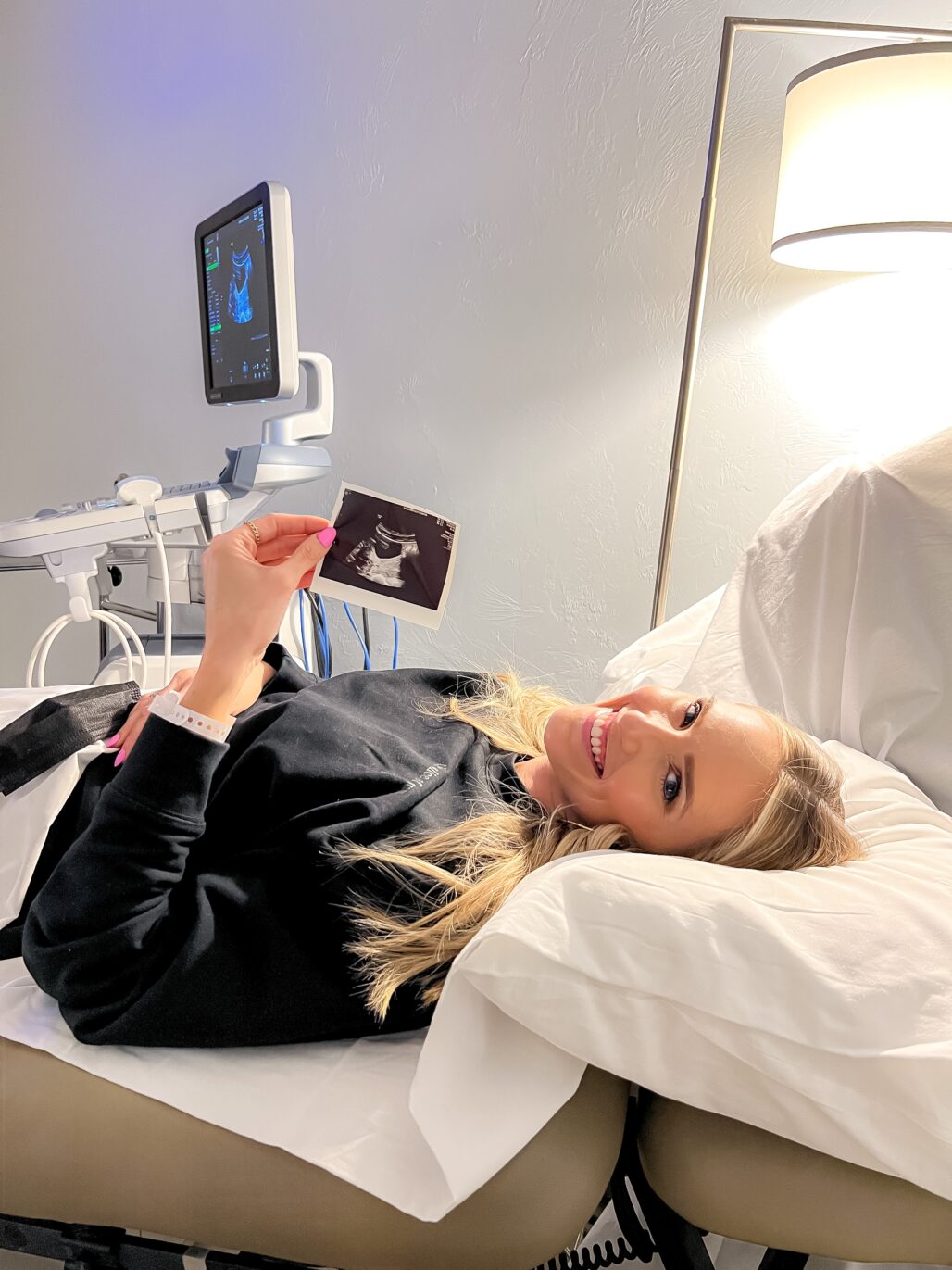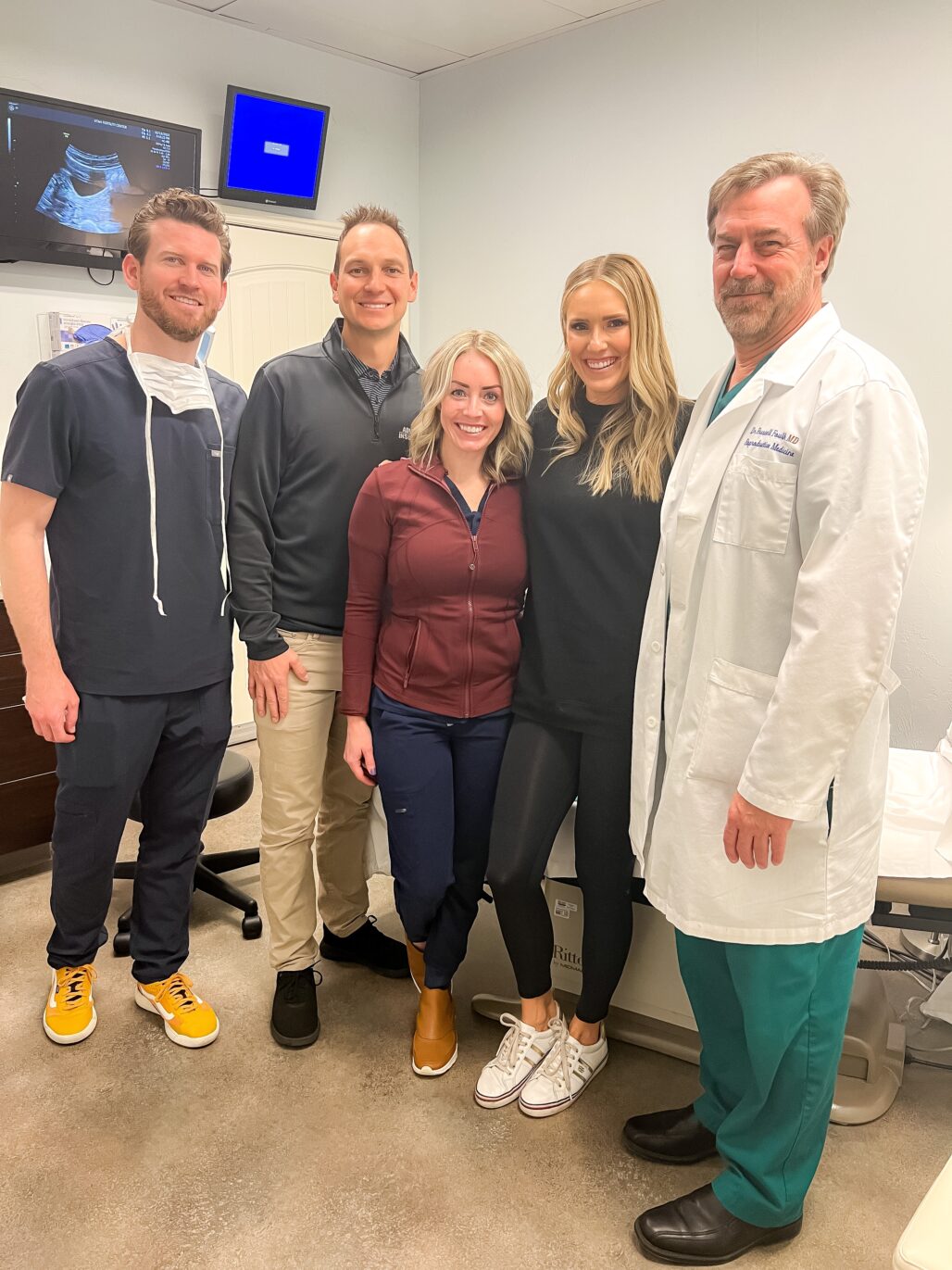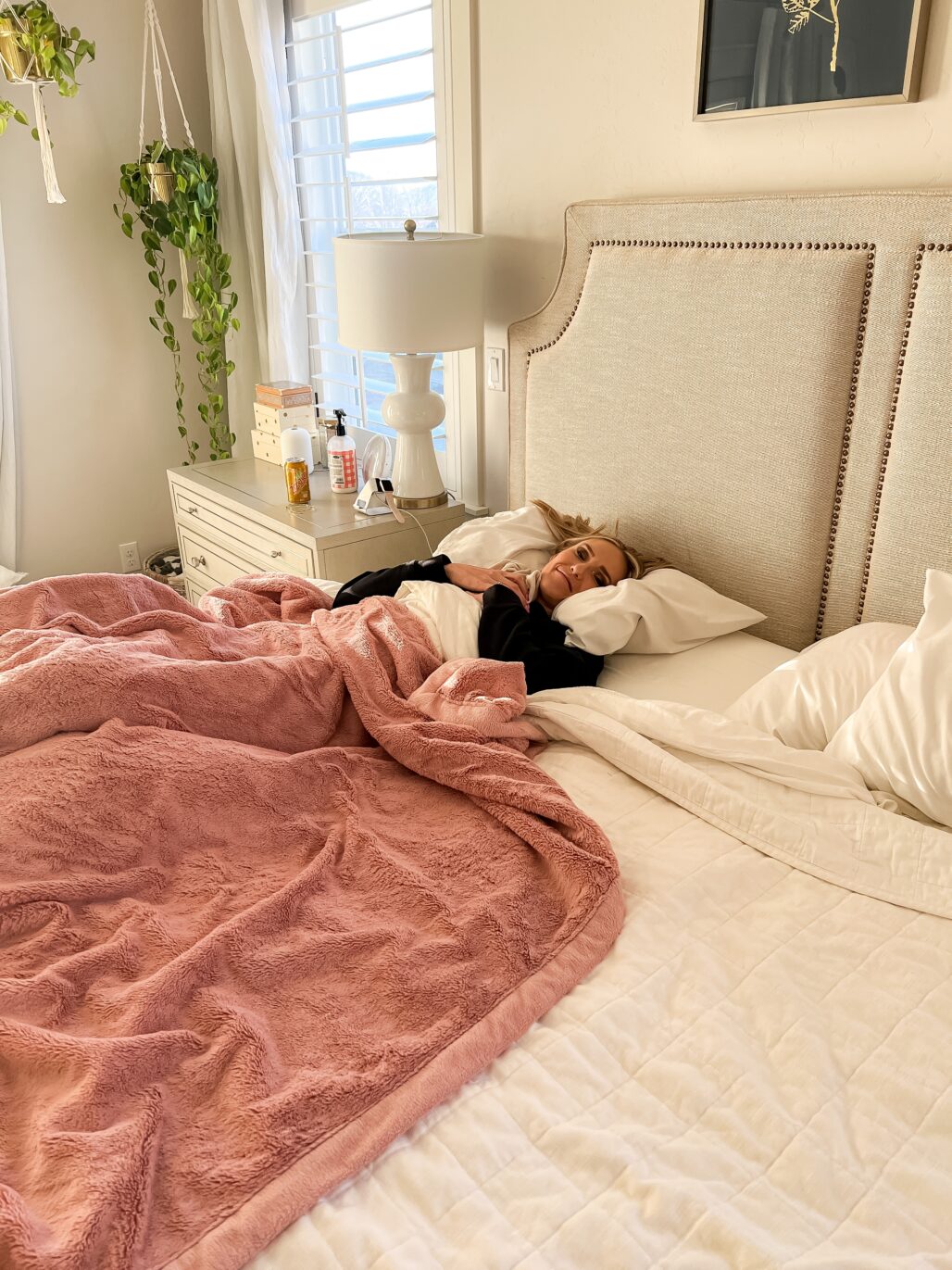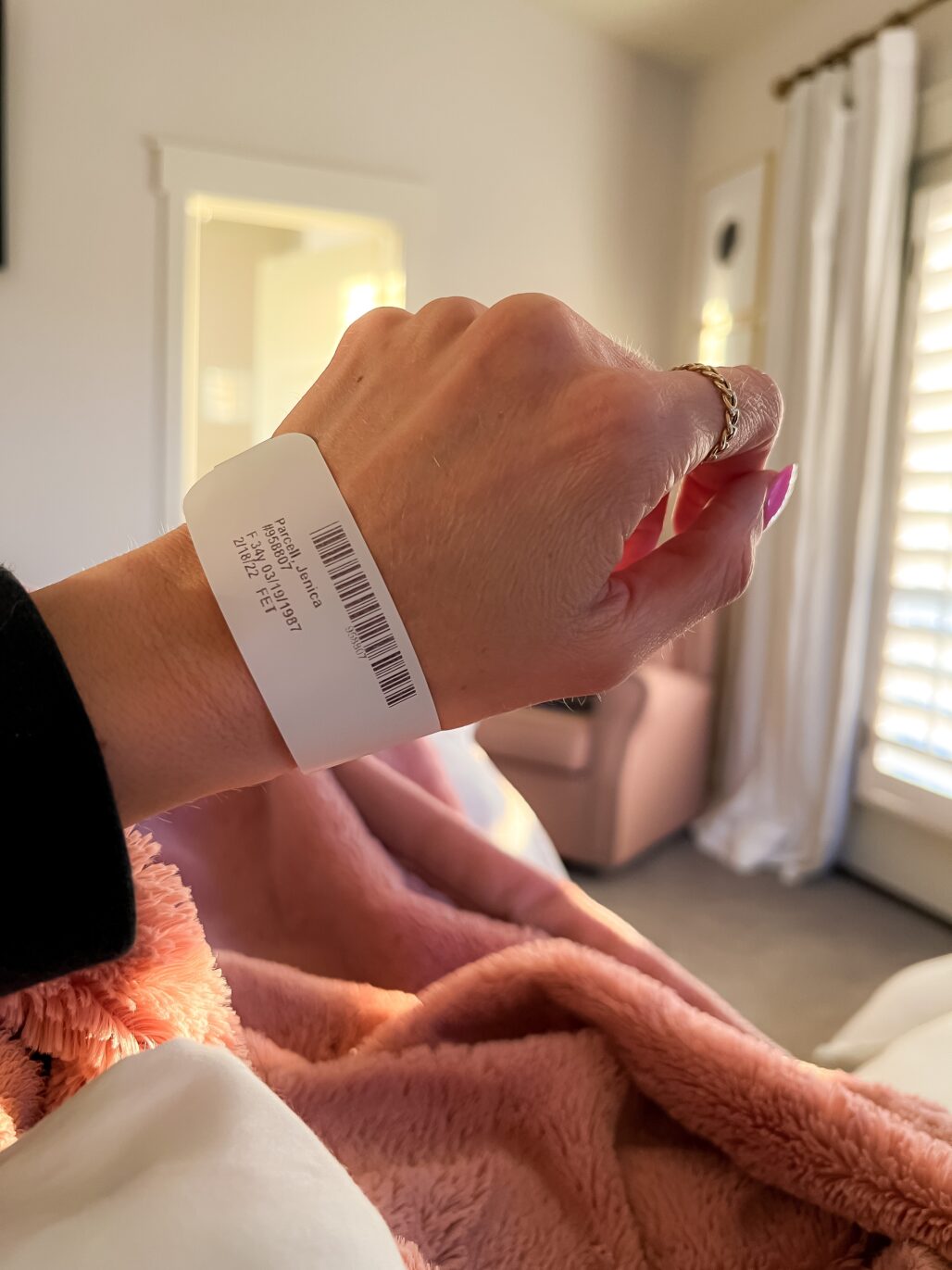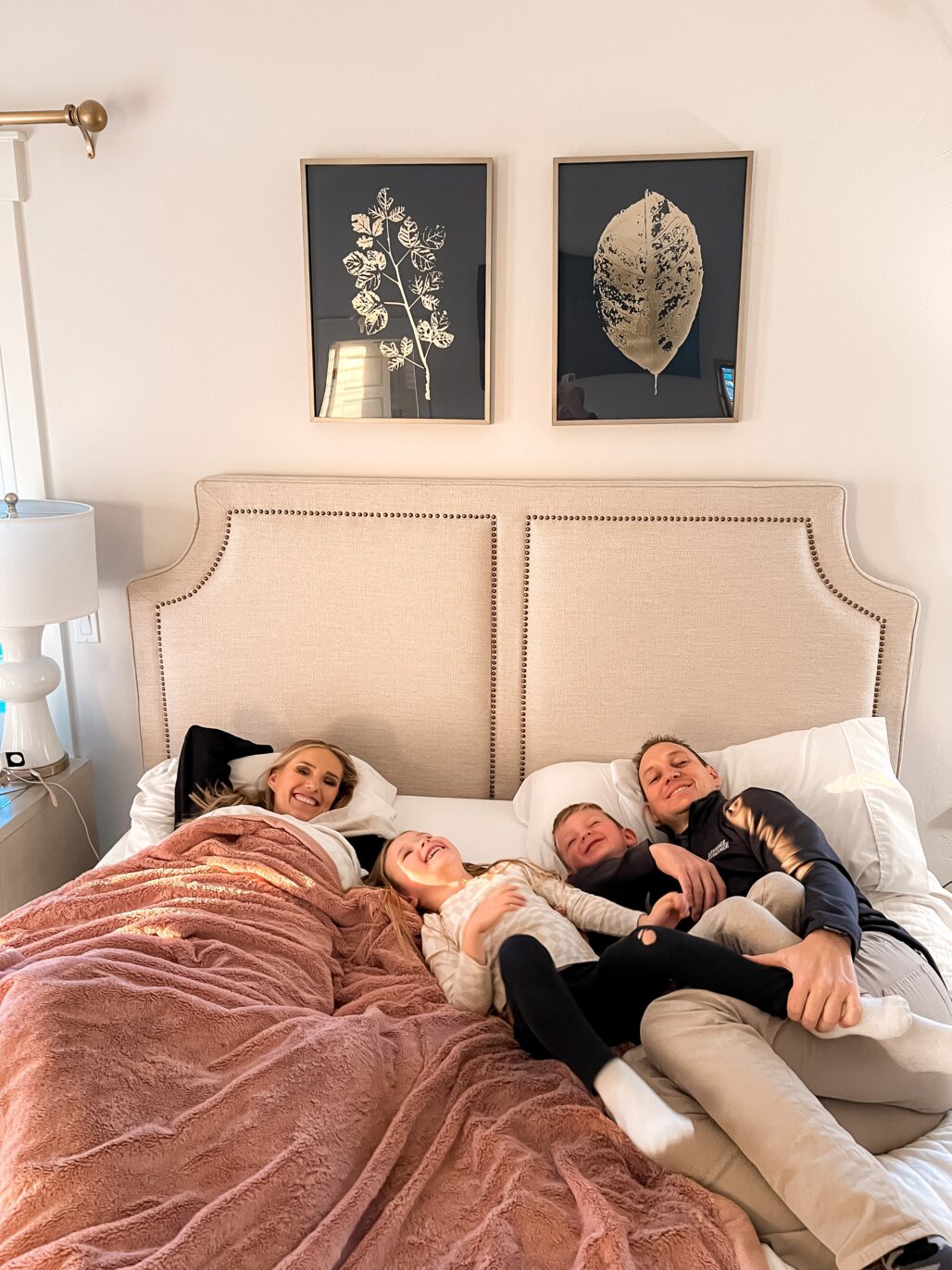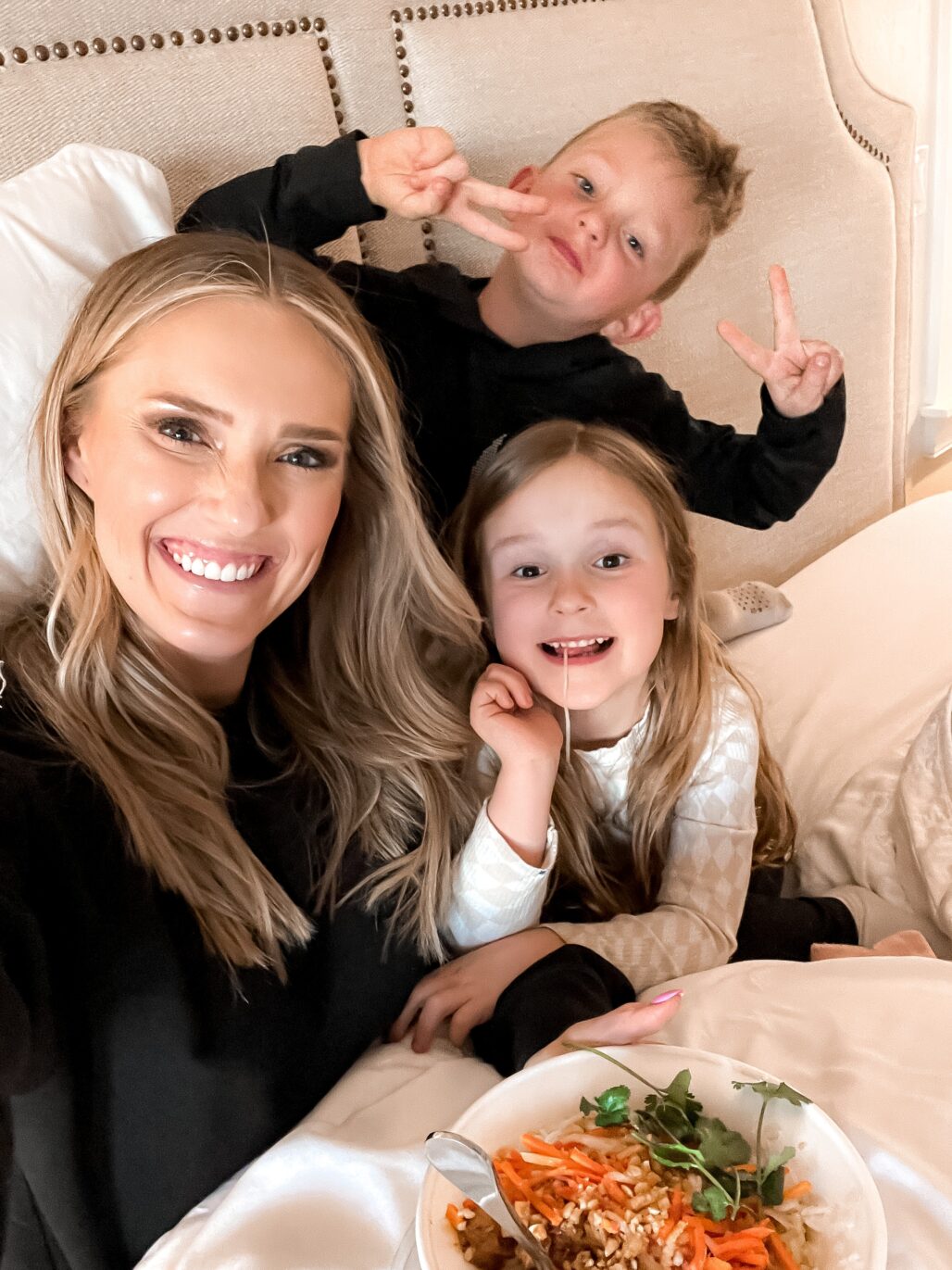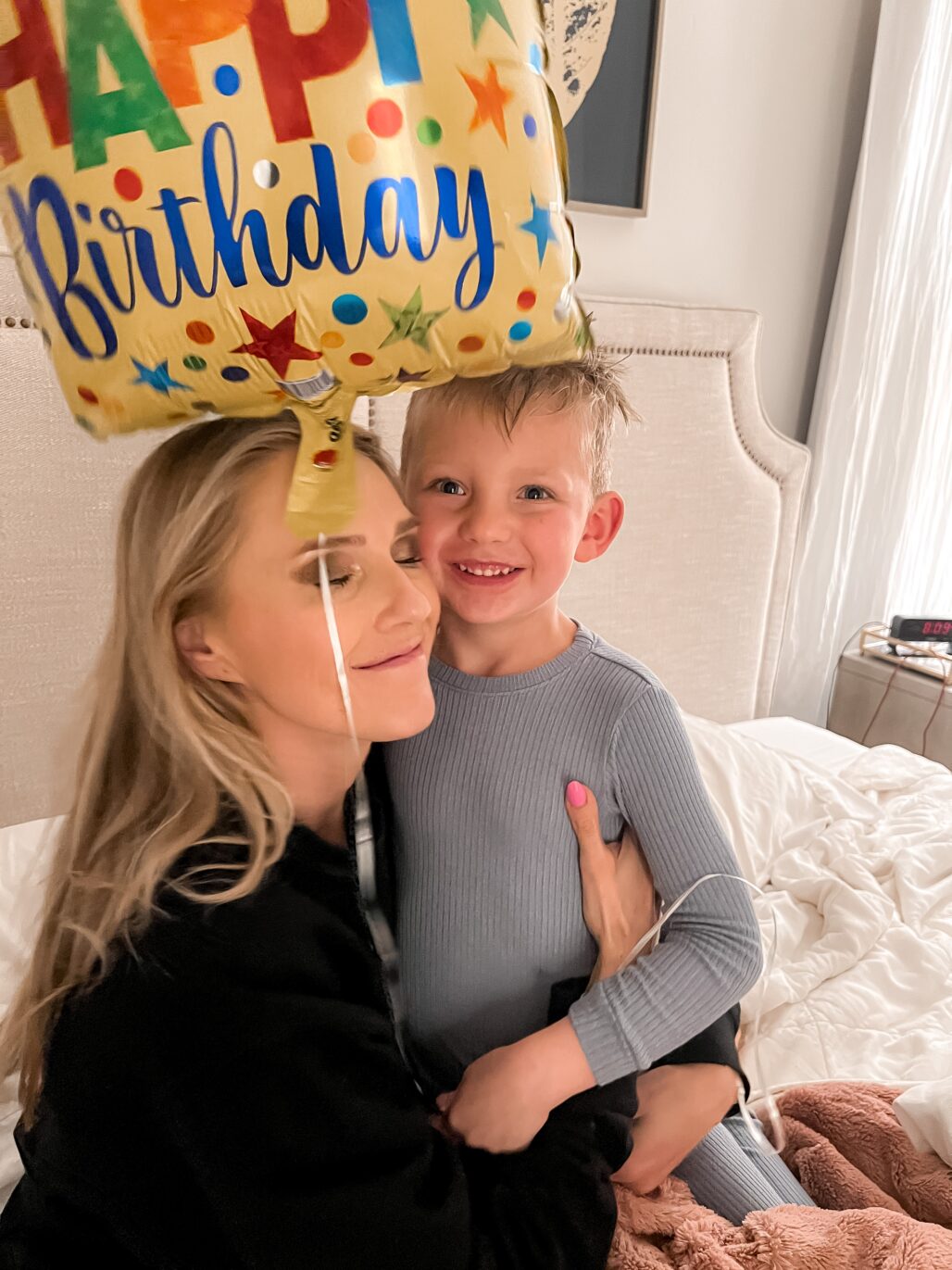 Harris was so sweet and set up my pillows behind me so I could sit up and he tied his special balloon (that he had actually taken from that I was going to give my friend the day before but he hid in his closet lol) around my wrist. I thought it was the absolute sweetest way for him to show love to me!! Precious boy. Tyler was also teasing me today that he was going to throw away my pajama bottoms that I left on the floor because I was telling everyone else to clean up their pajamas and Harris went into my closet and brought them back out and said, "See mom? He didn't throw them away." He is my precious angel who takes good care of his mama.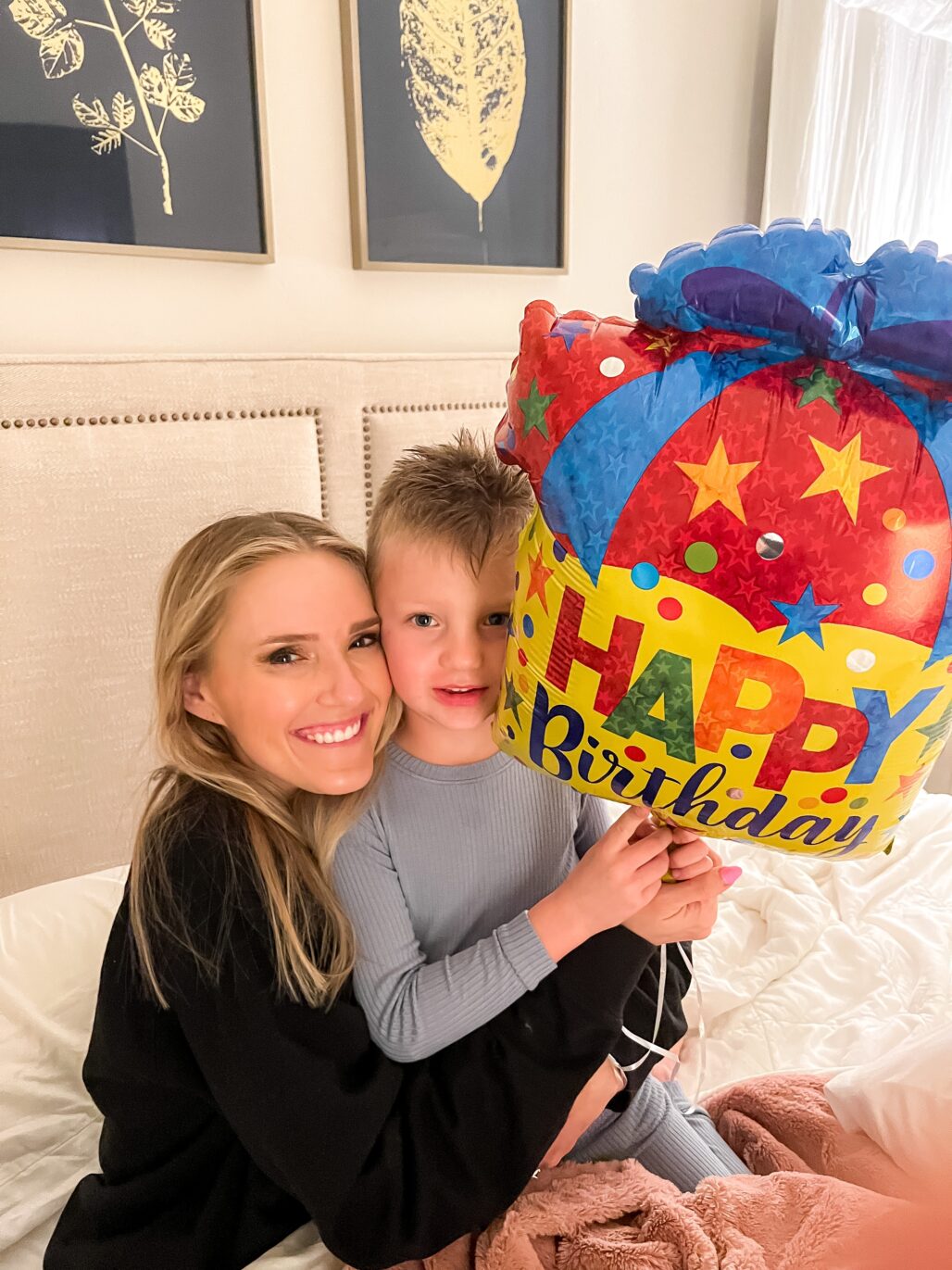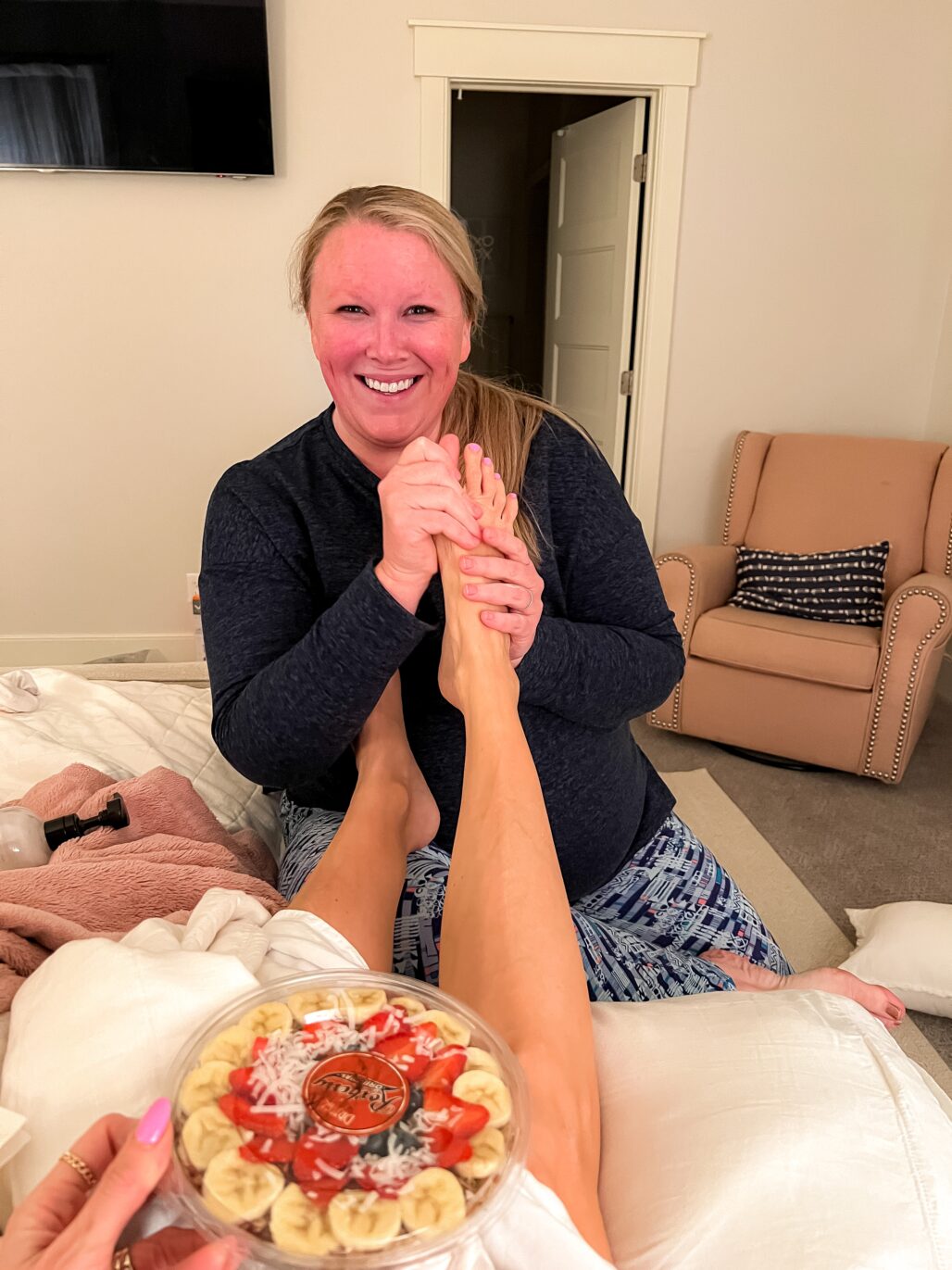 My friend Jen and her special delivery including a foot massage!! She would massage my feet when I worked at Mozy when my ankles were SO swollen with the twins. She is an incredible friend.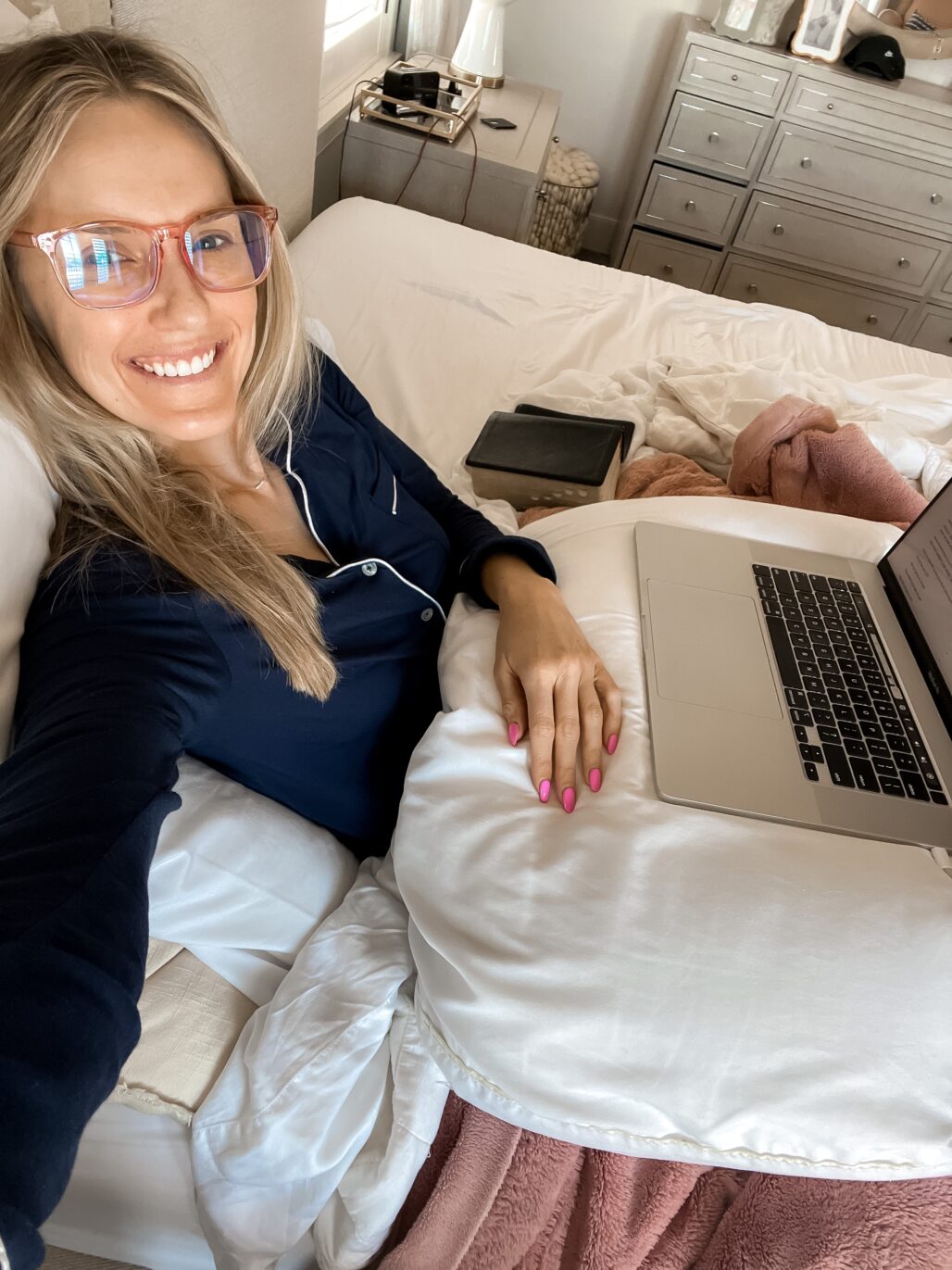 Resting in bed today! Princess days.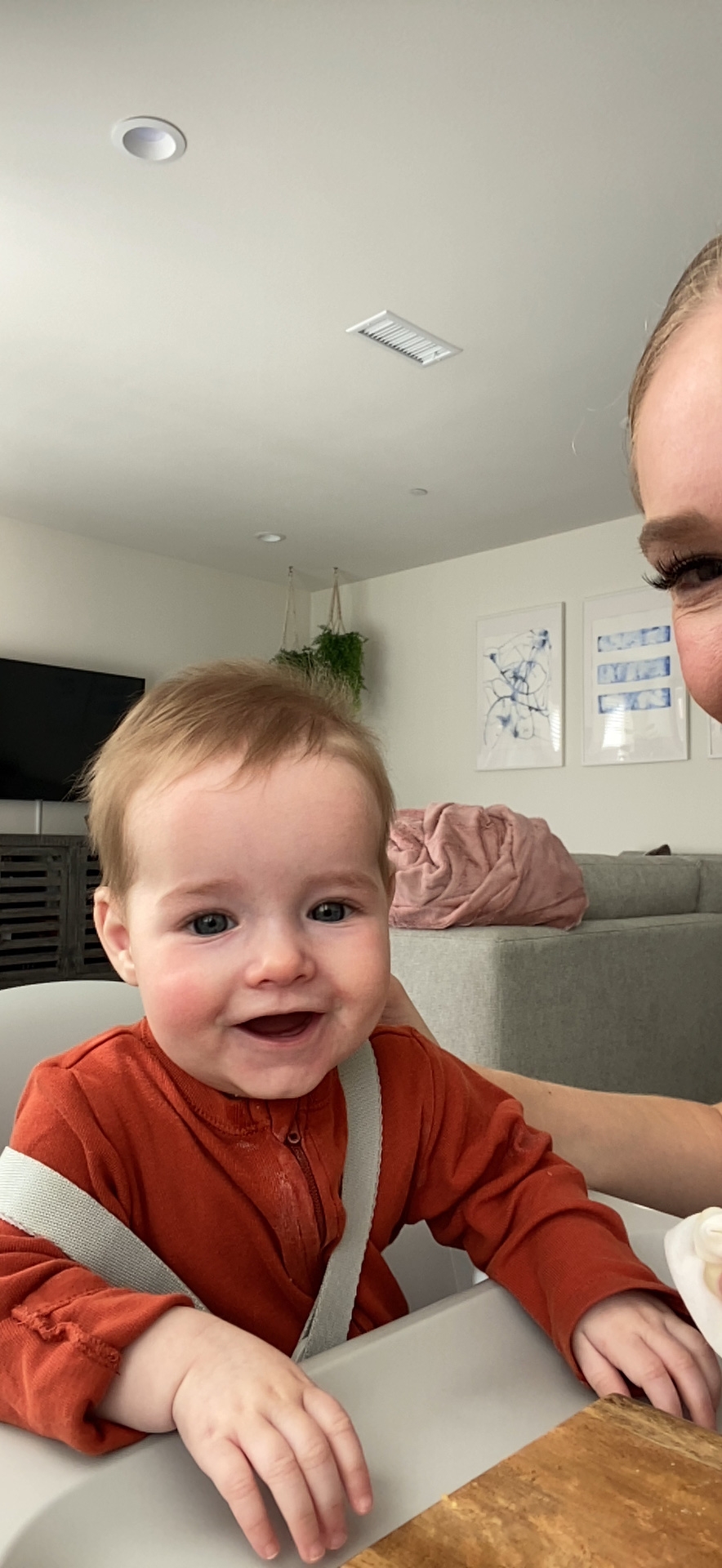 FaceTiming Jocelyn and Blake!! Precious people! I love this baby girl. Her twin sissy was sleeping!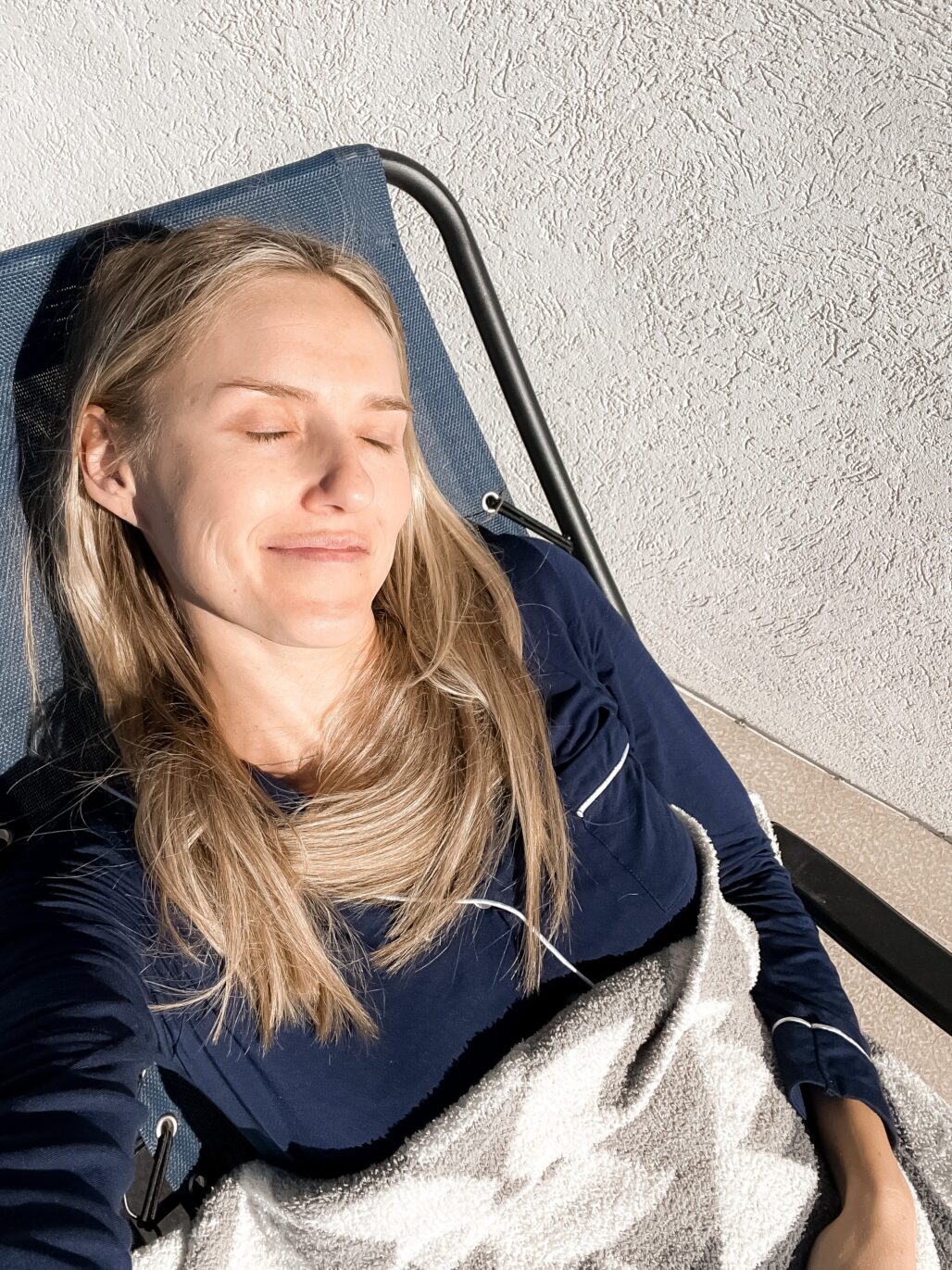 Getting some Vitamin D on our back deck. It's been so beautiful here the last two days! I know that God knows I love some sunshine and I feel like He did it just for me 😉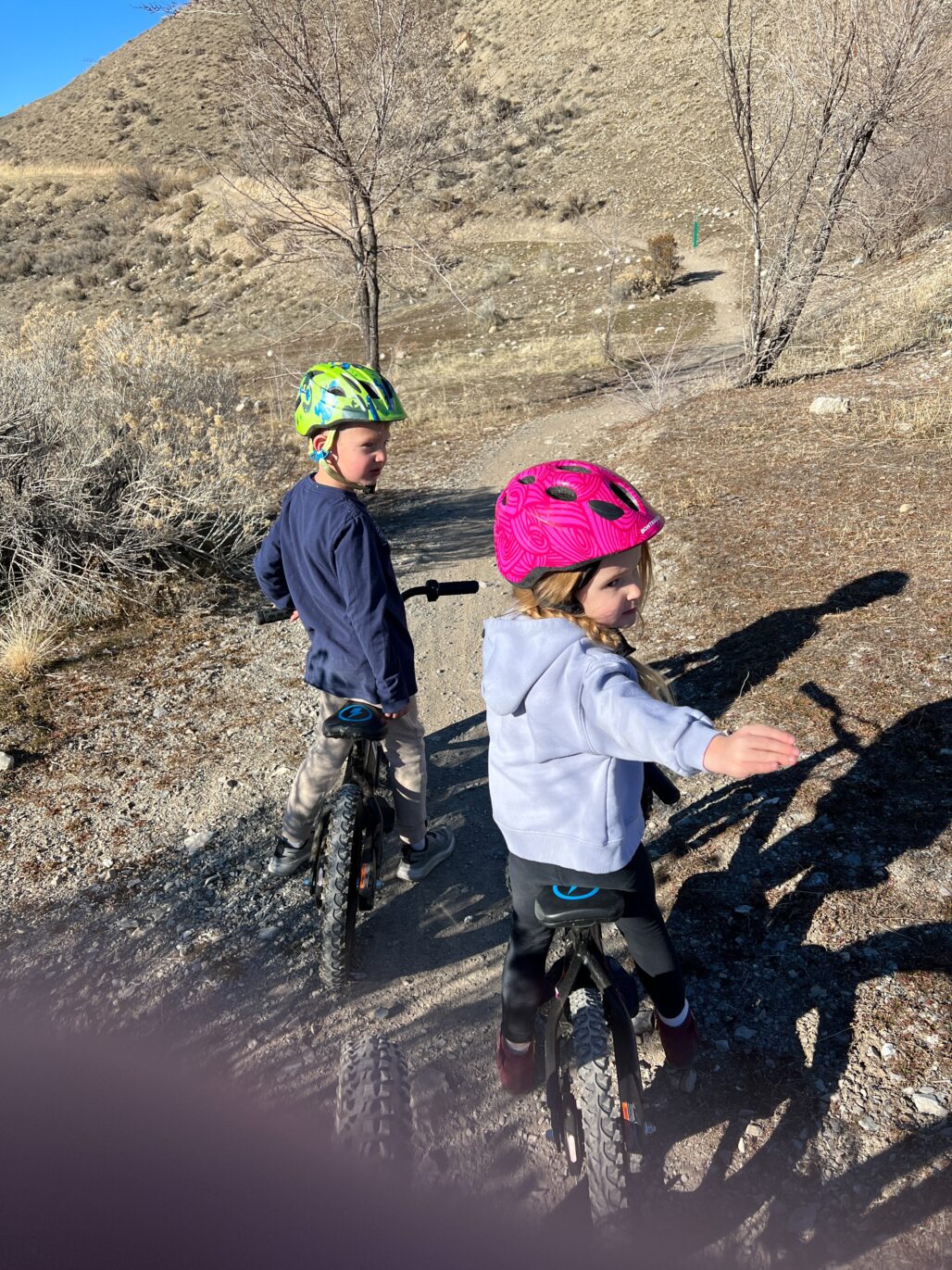 Tyler had the best day every with the twins today! He took them on a dirt bike ride and did crafts with them like make stands for their bikes in the garage. took them to dinner and Home Depot to get supplies for their projects. They are so sweet!! They loved every minute with their dada.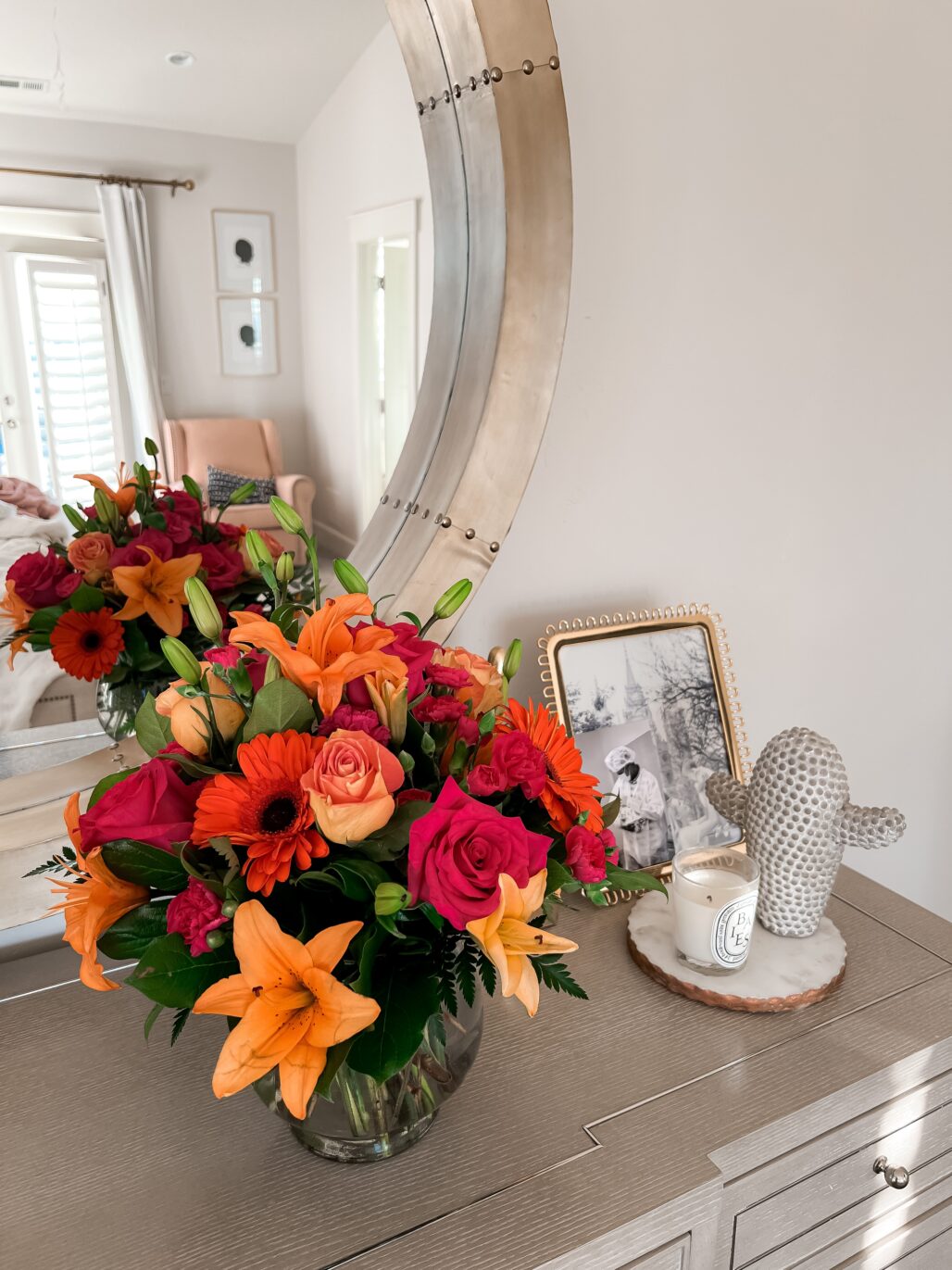 Flower delivery from John and Courtney Brown!! So so thoughtful.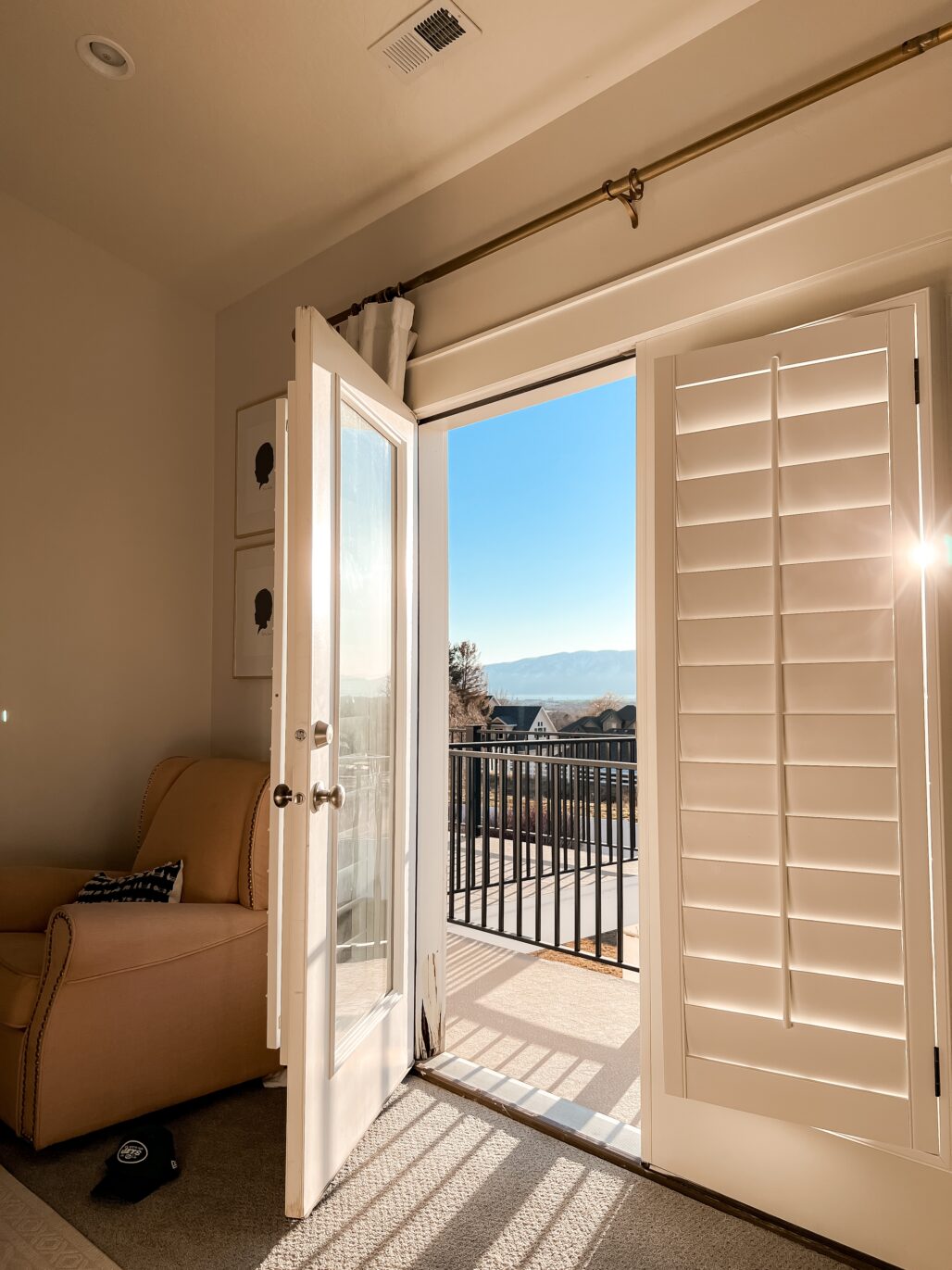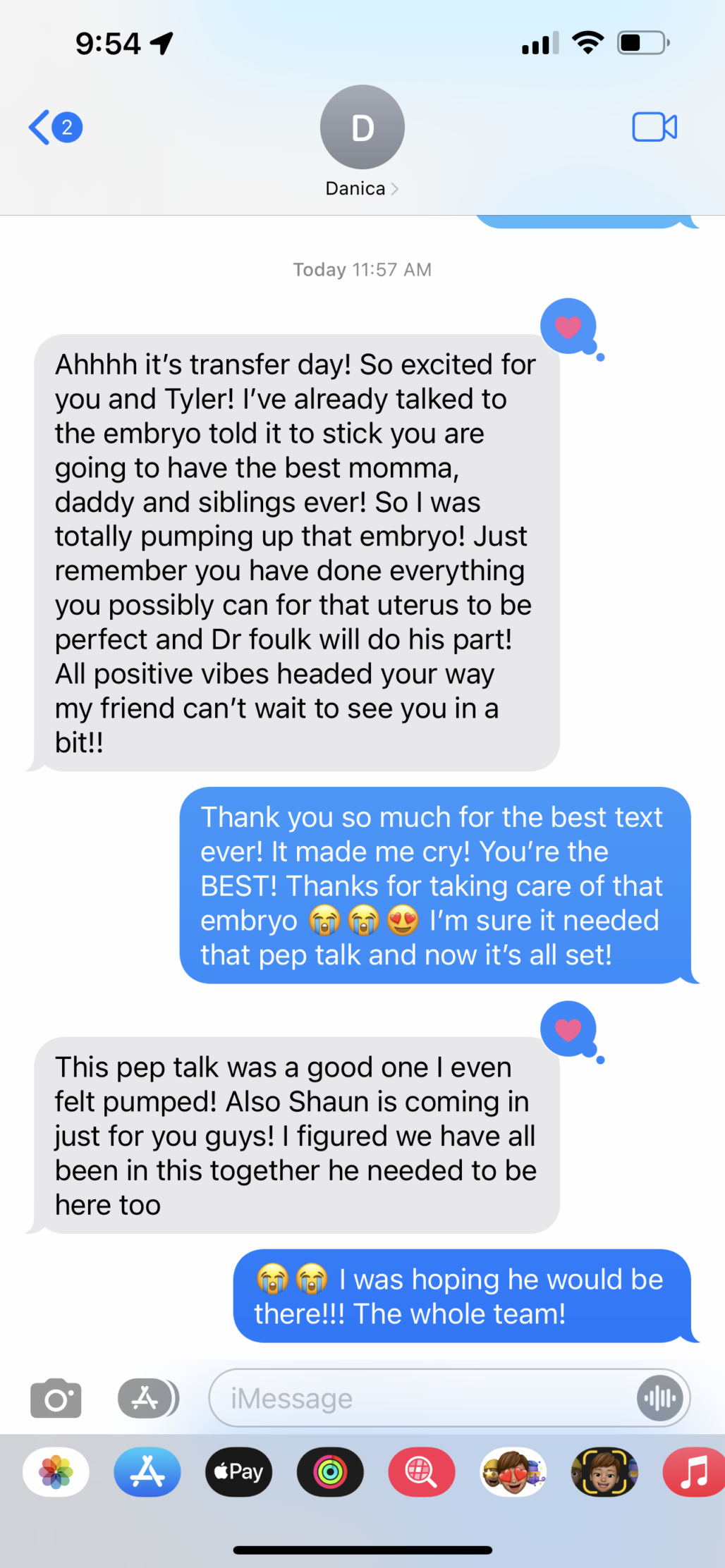 I just had to save this message here. It was a moment I felt so loved and so grateful that so many were coming together to make this moment happen!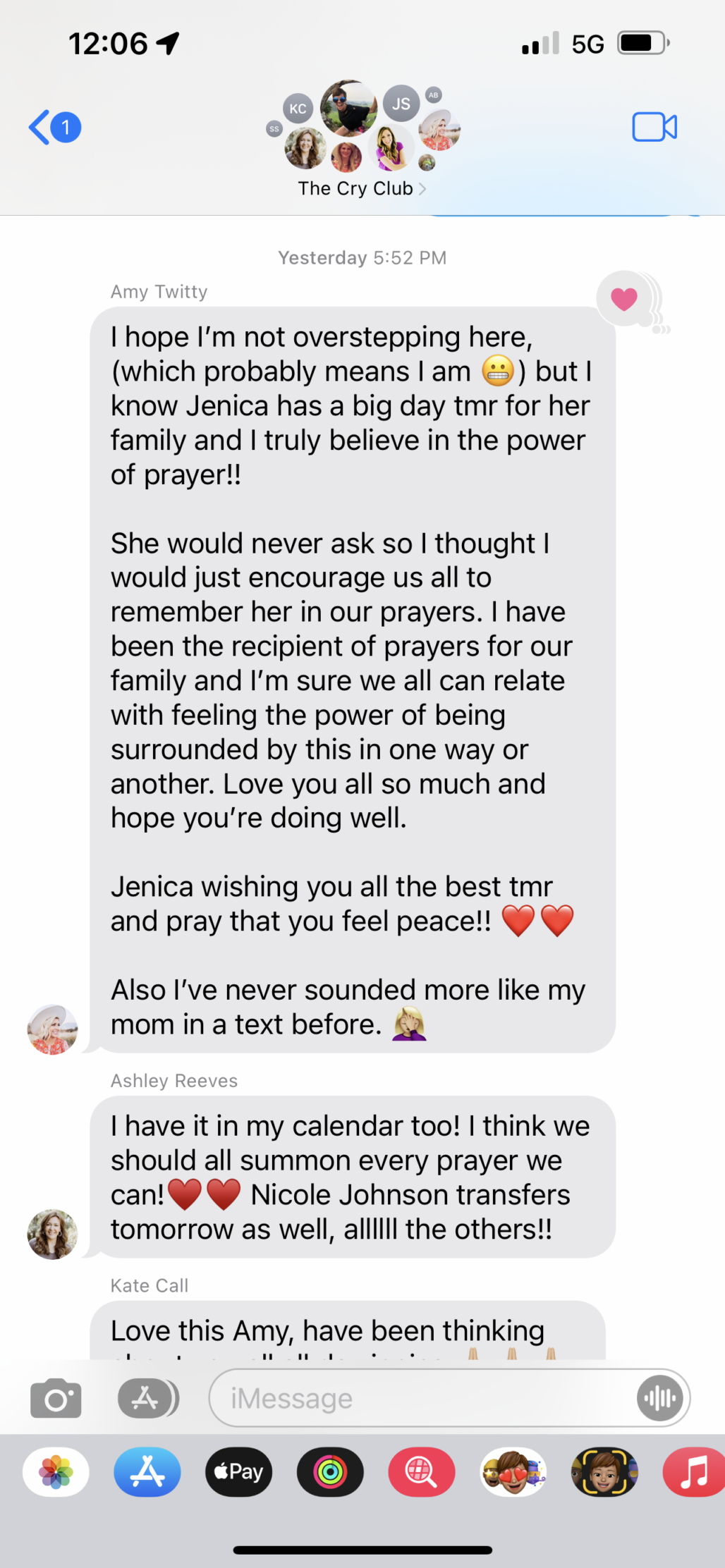 This was a moment I just broke down in tears and was overwhelmed with gratitude for people who care in my life. I never take that for granted!