Thank you to Walmart for sponsoring this holiday gift ideas blog post!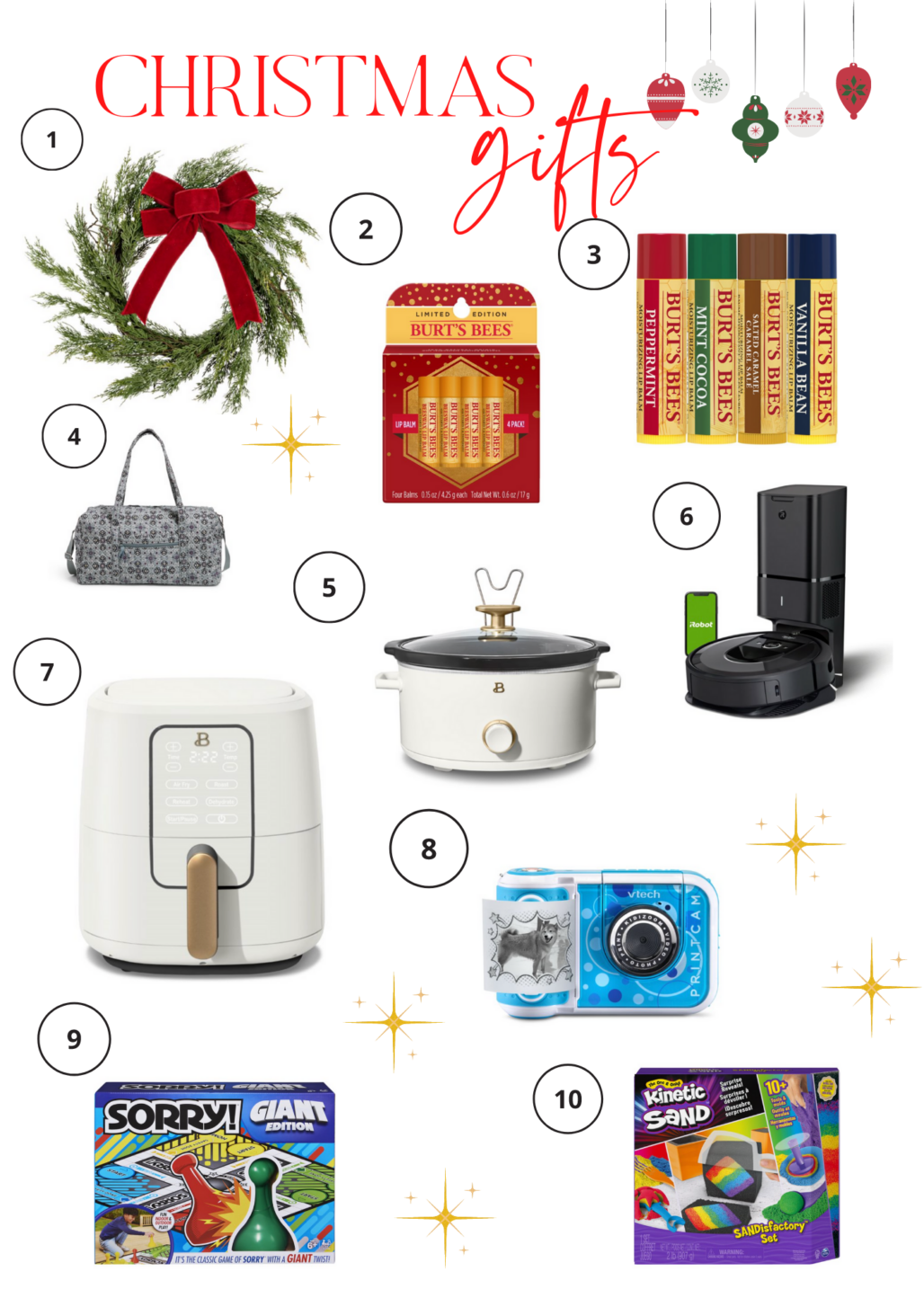 I'm coming at you today with some of my favorite holiday gift ideas so you are prepared to bring smiles to your people's faces. First and foremost, you should know that I don't believe in stressful gifting. If you are stressed out about gifts, you are doing it wrong!! Ask yourself, "how can this be fun?" It's November. For me, that answer is buying all of my gifts before December first and literally paying someone to wrap them for because I don't love wrapping. Find someone in your neighborhood that loves to wrap or simply needs to make some extra cash and it's a win/win. See? Told you it could be fun. December will be stress-free and fun for me.
You can click HERE to use Walmart's gift finder that's really helpful in finding that perfect gift. You can search by topic (even topics like white elephant gift!) to find the best items for those you want to gift to this season.
For the kids:

For the grown ups:

Holiday Gifts Ideas
I have some really great gift ideas within all areas, for all the people in your life, and for all budgets.
For even more options, go to Walmart's cool gift finder HERE!
READ ABOUT CUTE WOMEN'S CLOTHING I PURCHASED AT WALMART HERE.
READ ABOUT THE MOST BEAUTIFUL WASHABLE RUGS FROM WALMART HERE.
READ ABOUT THE BEST KID'S TOYS FROM WALMART HERE.