This post is brought to you by Isotoner and Amazon Fashion, brands that I love and use every day!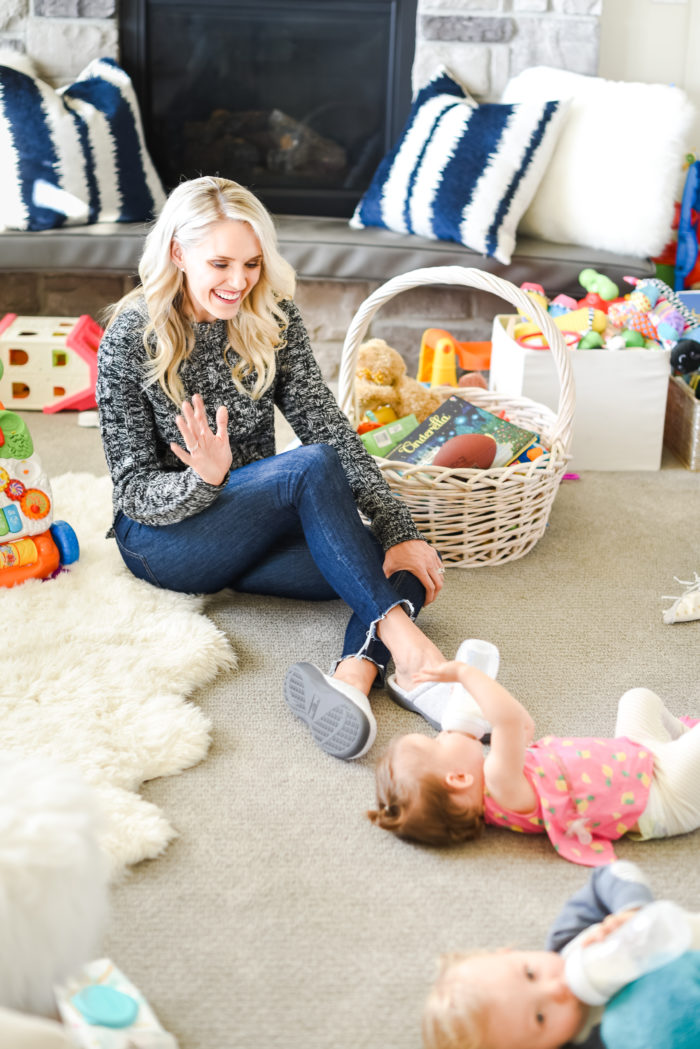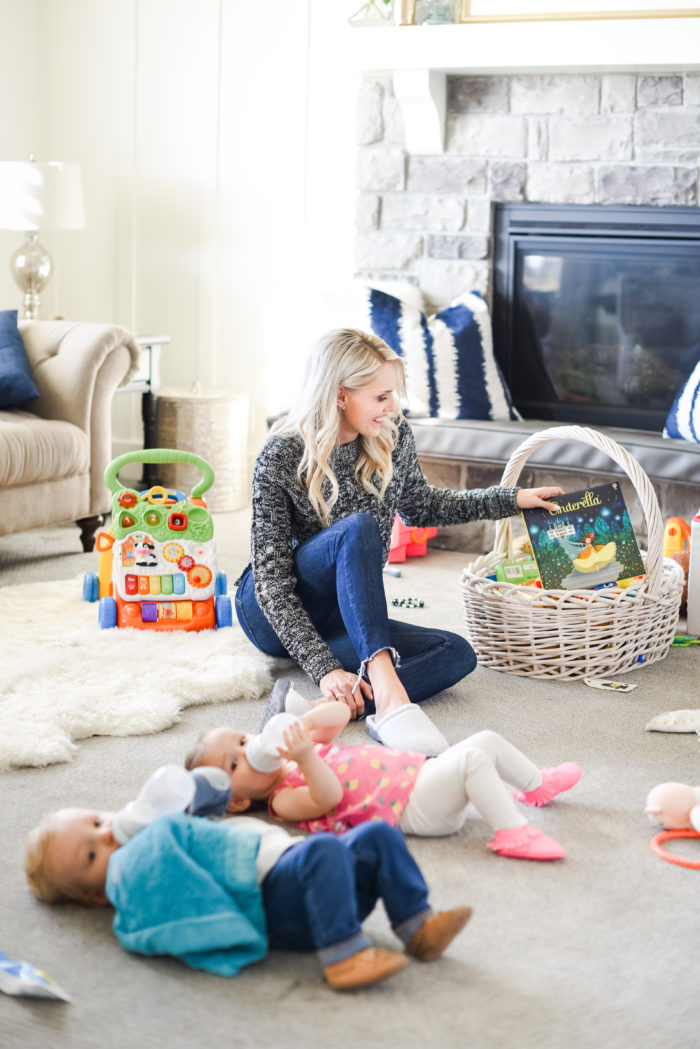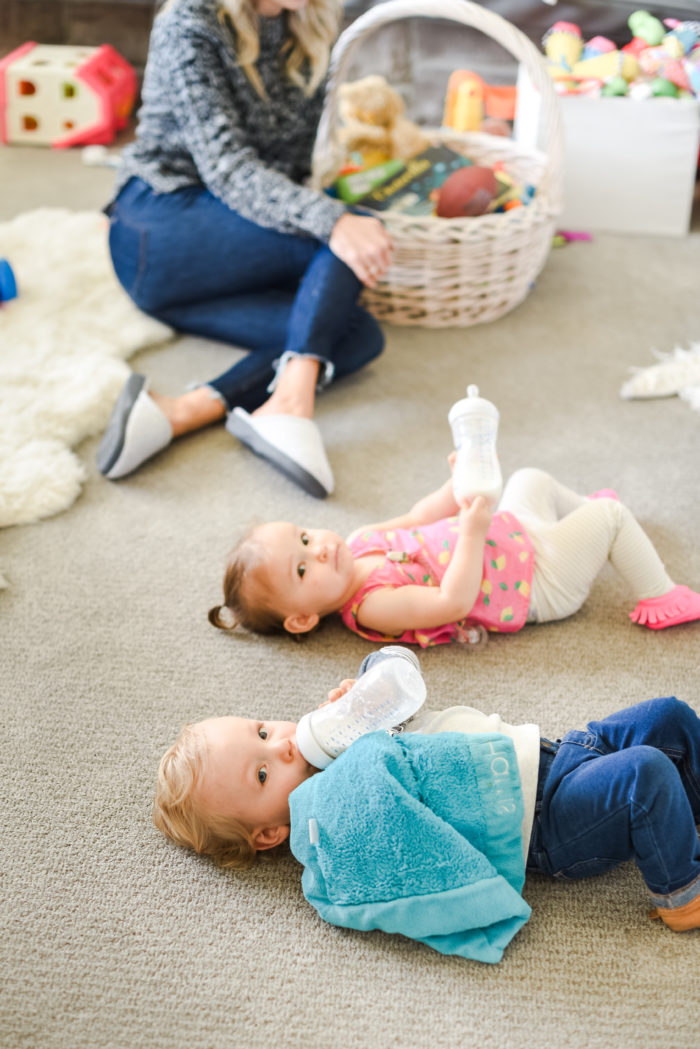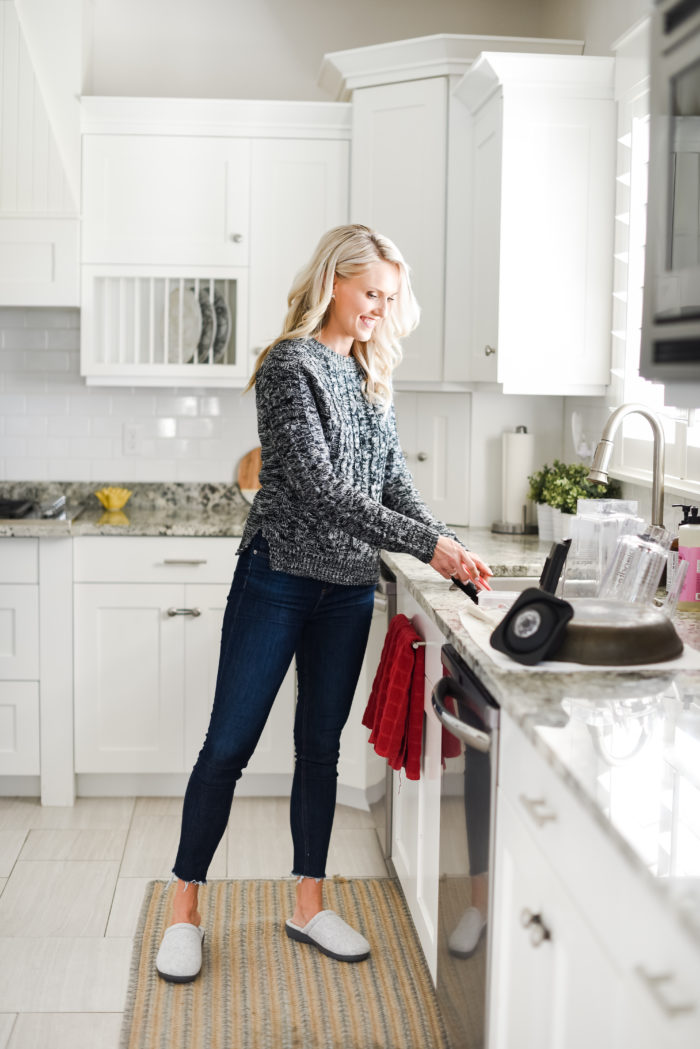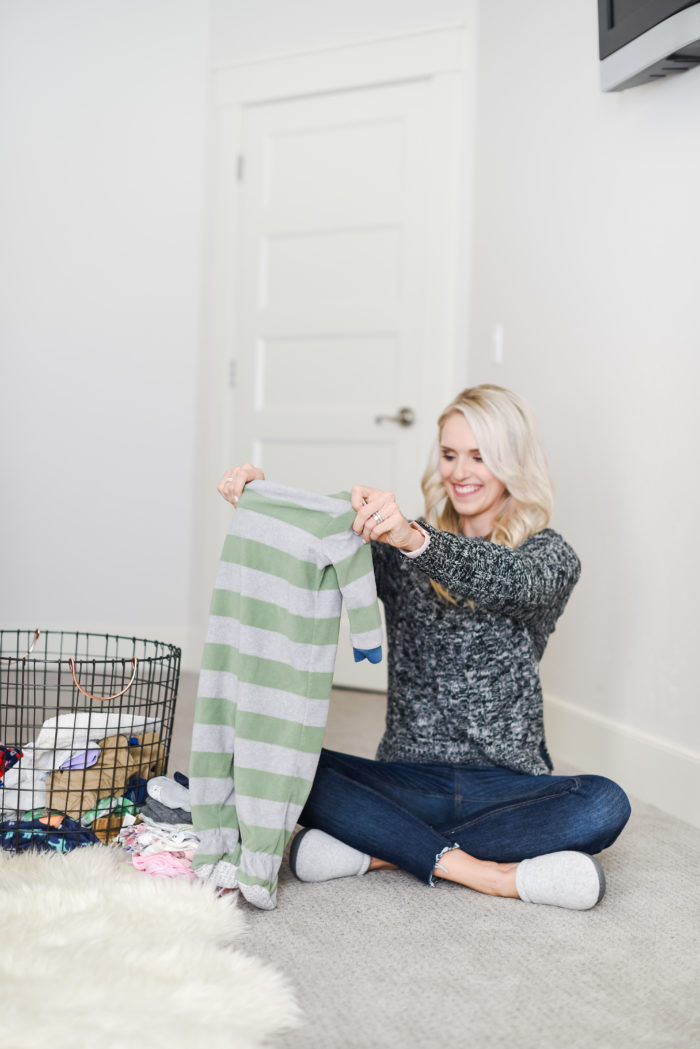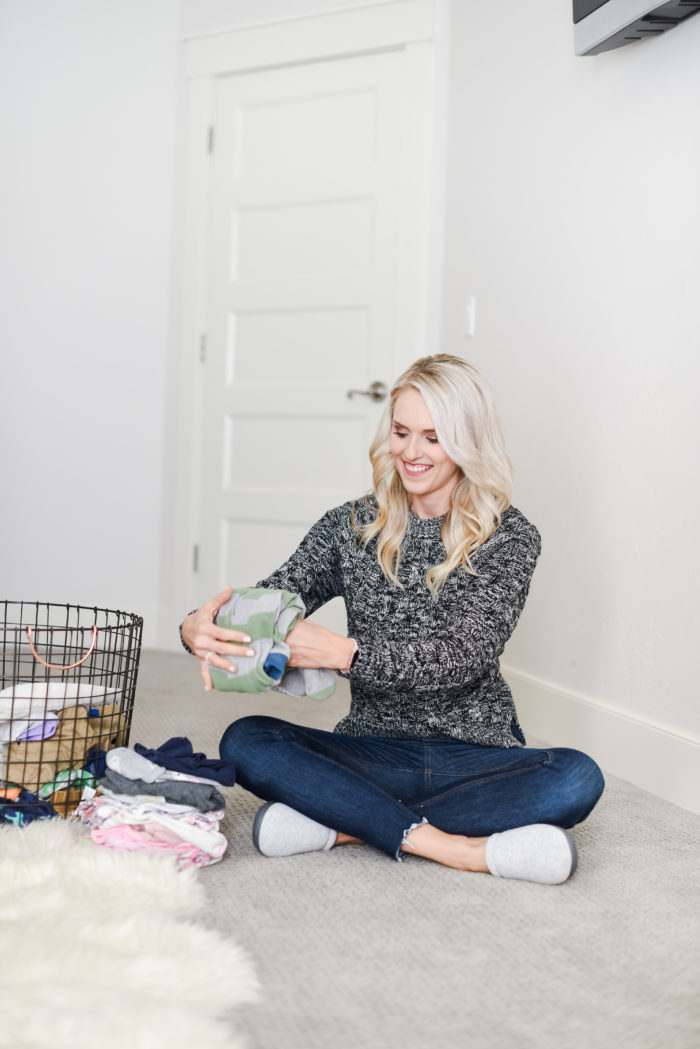 Slippers: Isotoner | Jeans: Rag & Bone, similar here | Earrings: kate spade new york
I have made a HUGE habit change lately and it is literally changing my life for the better, one hour at a time. Here's the story:
I was feeling really run down and exhausted all of the time. I thought, "I don't have time to have a clean house!" I was completely wiped out when the twins went to bed at 8 pm and I didn't think I had enough energy for pretty much anything. The problem with this mentality was that I was just letting it all go. I wasn't putting my dishes in the dishwasher every time I had a meal, I was leaving the laundry piling up in the laundry room unfolded, and I was stepping on toys left and right and getting annoyed that I couldn't find anything! My mom came over one day to hang out and told me that she knew someone with 7 kids that always seemed calm and her house was always clean. My mom asked her how she did it. I mean…did you read that she had 7 kids?!! Her answer was that she always made sure her house was clean before she went to bed. My mom told me that she implemented this habit in her own life, and that it literally changed her life. She would wake up in the morning to a clean house and would feel a sense of peace in starting her day. When someone tells me that something changed their life, my ears perk up and I pay attention. That's serious!
I was doubtful that I could do it but I decided to give it a go. When Tyler got home from work that night, I told him my new plan and he was on board. My exact words after I explained what I wanted to do were, "I can't live like this any more." It may sound dramatic but I cannot stand chaos and clutter and my house was becoming just that! I felt chaotic and cluttered mentally as well. I couldn't find anything that I needed! The twins went to bed that night and we made sure to wash all of the dishes, pick up all of the toys and put everything in it's place. The kitchen was sparkling and I woke up the next morning feeling peace. What a change!
Since that day, I have been able to keep the house clean throughout the day with baby steps. Before I leave my bedroom in the morning, I'll make my bed. Instead of putting the dishes in the sink, I'll rinse them and put them in the dishwasher right away. When the babies take a nap, I'll take 15 minutes to tidy up everything that they undid. I'm not kidding when I say that this habit has changed my LIFE. I feel so much more peaceful and instead of thinking that I don't have time to tidy up during the day, I feel that it gives me time back because I don't waste time looking for things that I can't find and feeling frustrated.
You guys know that I love being comfortable, and that I broke my toe recently. I like to wear slippers around my house for comfort and also so that I don't stub my toe while I'm shuffling around! Side note: I've literally re-broken it at least 4 times. I need to protect my feet!! These slippers from Isotoner are REALLY, really comfortable. I tried them on when I got them and said, "Tyler!! You have to try these on! Feel how comfortable they are!" I like to share the love. Some say I'm a giver. 😉
They are so incredibly affordable and run true to size so make sure to look at their size chart. I love that they have a hard sole, so if I need to run outside to take out the trash while I'm tidying up, I can just head straight out the door without changing my shoes. I also love that they  have "SmartDri" technology which is a moisture wicking technology applied to the foot bed of the slippers.  This wicks away moisture to eliminate sweaty feet so my feet stay comfortable and dry.  I highly recommend grabbing a pair so that you can be comfortable while you're being the queen of tidiness at your house, too. Please let me know how it goes!! I'm excited for you to feel more peace in your day, too.