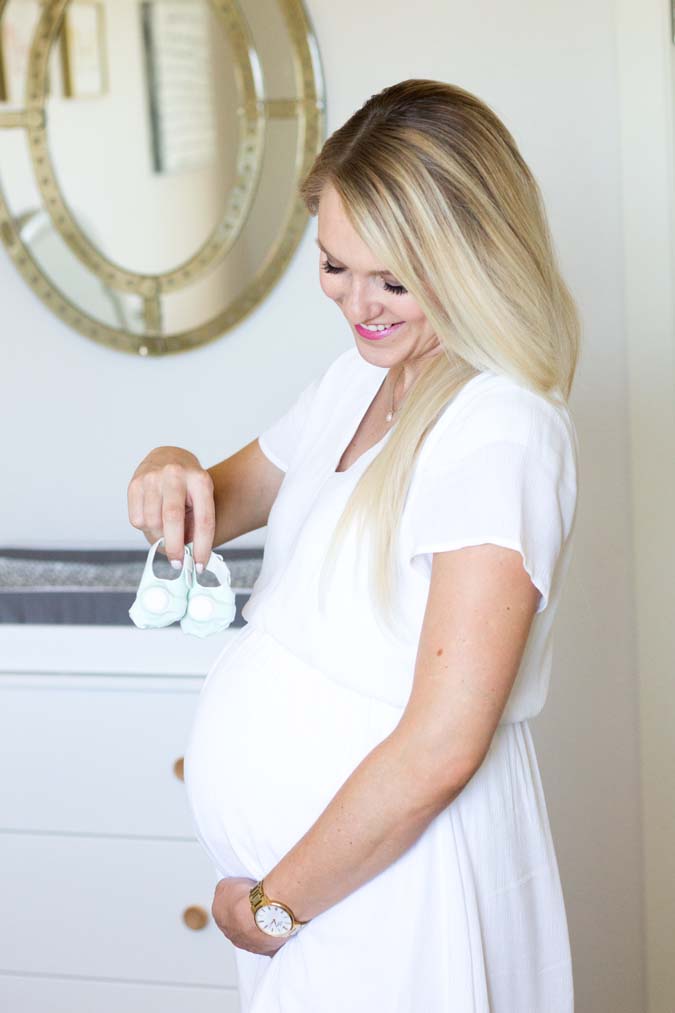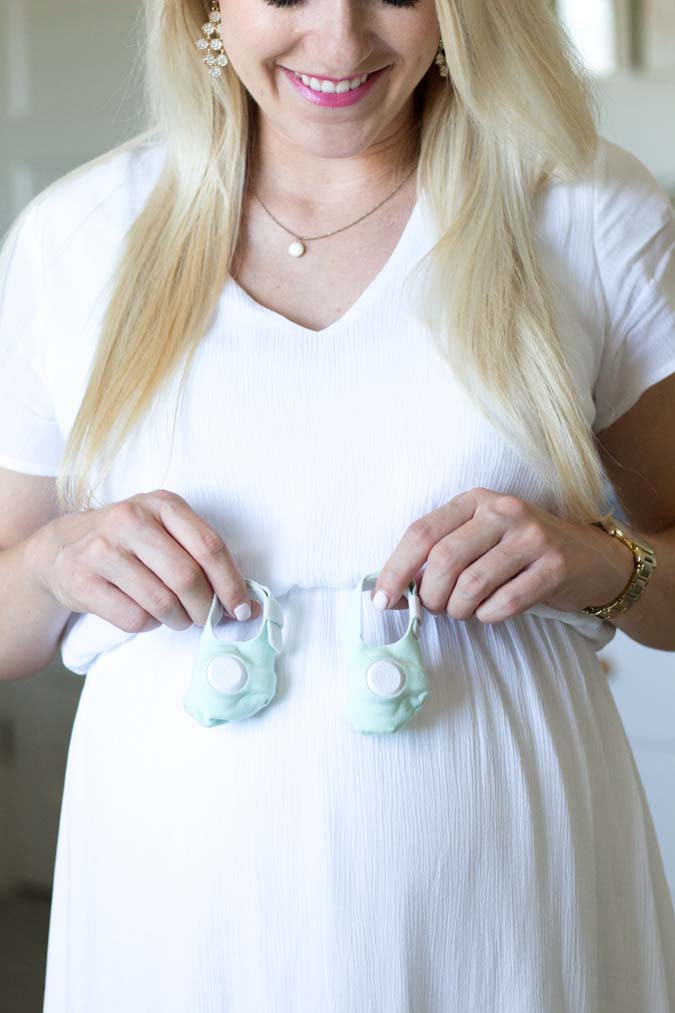 Owlet Baby Monitor (use this exclusive link to get $25 off) | Dress: Nordstrom (not maternity, I'm wearing a medium) | Watch: Kate Spade | Necklace: Dogeared, similar style

When I first heard about the Owlet Baby Monitor, I got really excited. Tyler and I had just watched our niece and had put her to bed, but I couldn't sleep because I kept checking on her to make sure she was still breathing. I thought, "I'm not sure if I'm ever going to get sleep again when I have babies because I'll constantly be checking on them!" If you know me, you have probably heard me talk about it because I am so relieved to have something like this with my twins coming so soon!

How does it work? It is designed to alert you if your baby stops breathing.

Put the sock on your baby when it's time to sleep, and the Owlet Baby Monitor:

– monitors heart rate

– monitors oxygen

– has an iPhone and Android app for alerts

– it is wireless

– rechargeable battery

– gives you access to your baby's live vitals

– has an independent base station

– alarms you from the base station and from the app on your phone

– has hospital technology (pulse oximetry)

This is a mama's dream come true!! The Owlet Baby Monitors will be checking on my babies while they're sleeping so that I can actually sleep and not be a nervous wreck all of the time when my twins get here. I am SO relieved that I found this monitor and it's something that I would recommend to any mom to buy for yourself or give as a gift! I'll update you when little Silver and Goldie get here to let you know about my experience with it.

Remember to click here to get the exclusive $25 off promo!
This post is brought to you in partnership with Owlet.