Thank you to Walmart for partnering with me on this Walmart Winter Fashion Post!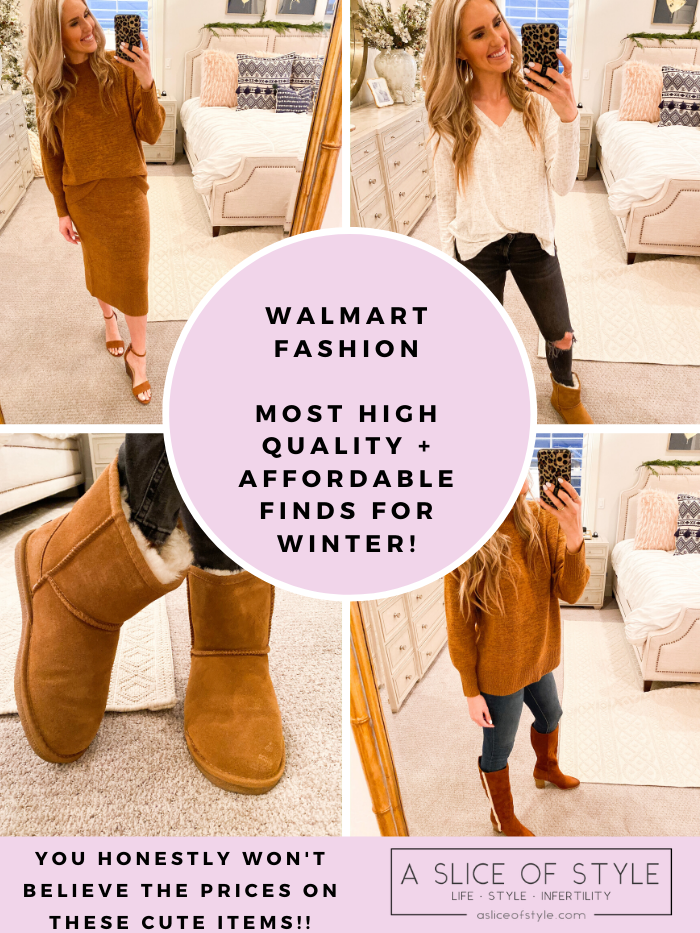 SHOP MY WINTER ESSENTIALS FROM WALMART:

I am back with another month of my favorite Walmart Fashion items that are really, really great for winter! I LOVE these high quality and affordable finds and I am so excited to share them with you because I just seriously cannot believe how great these prices. You are going to flip!! Let's match in our cute Walmart Fashion clothes, k? You can also shop the latest and greatest Walmart Fashion items HERE!
shop my top winter essentials from Walmart: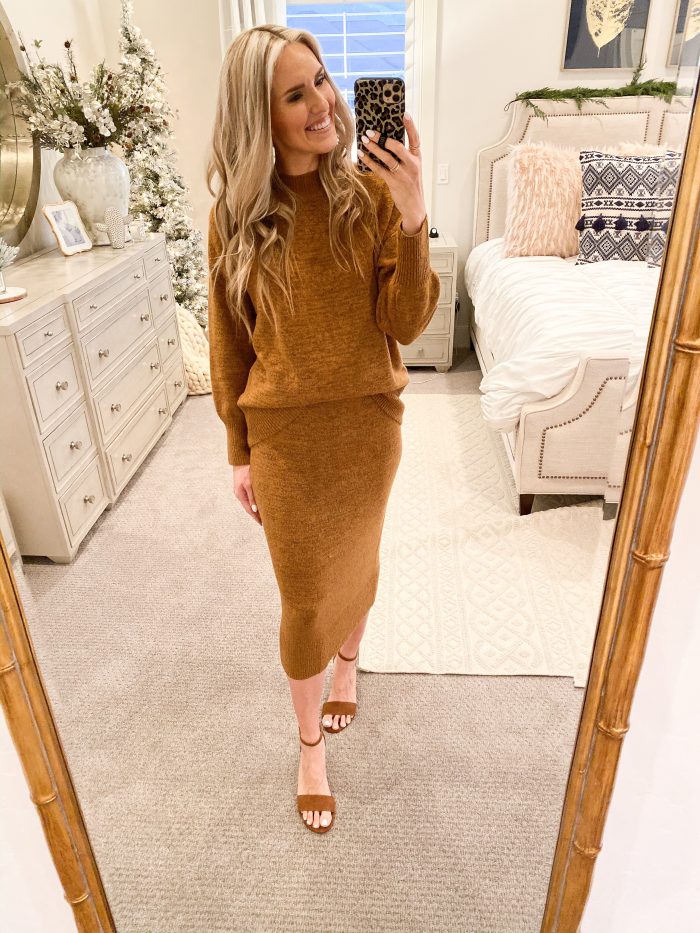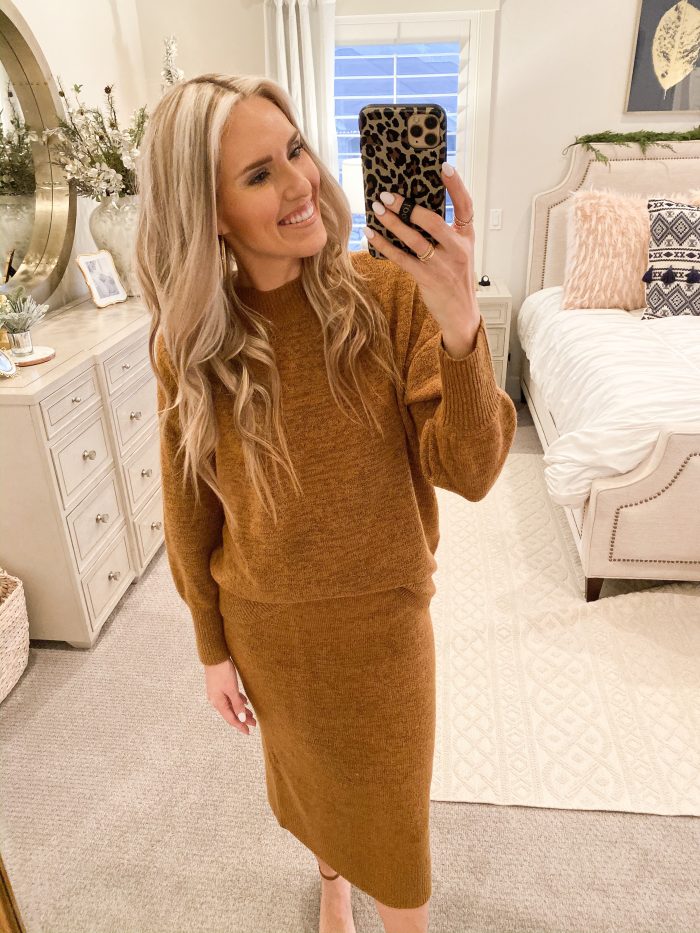 First up is this comfortable and cozy sweater set! I've been wanting an outfit like this for so long and was THRILLED when I ordered it! It comes in 4 colors and is SO comfortable. The sweater top is on sale for $9.99 here and the knit skirt is on sale for $9.99 here! I'm wearing a small top and small skirt but I think I would prefer a medium skirt more so it doesn't hug my hips quite as much.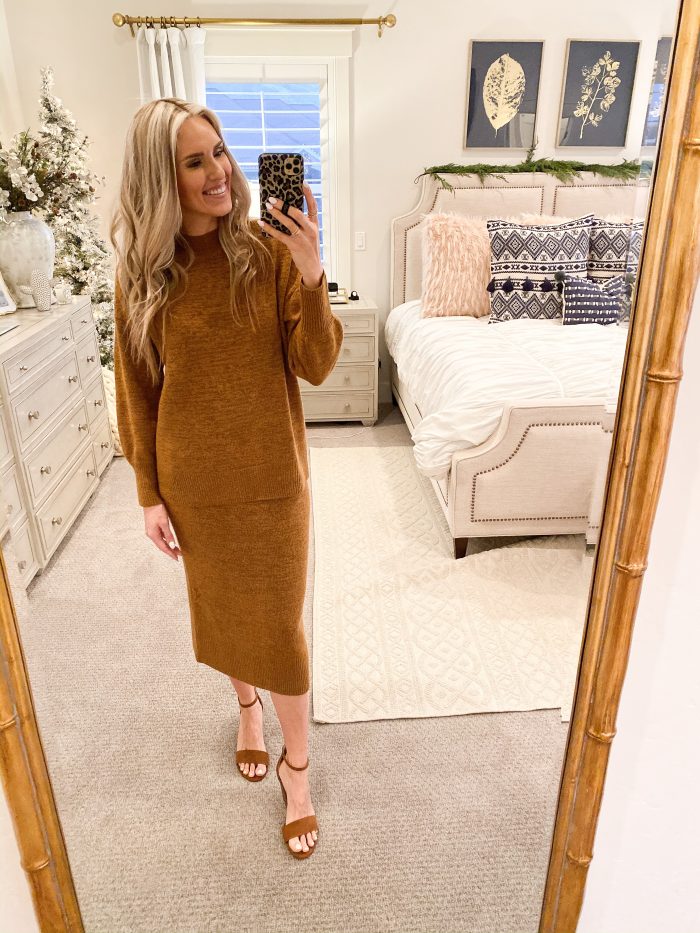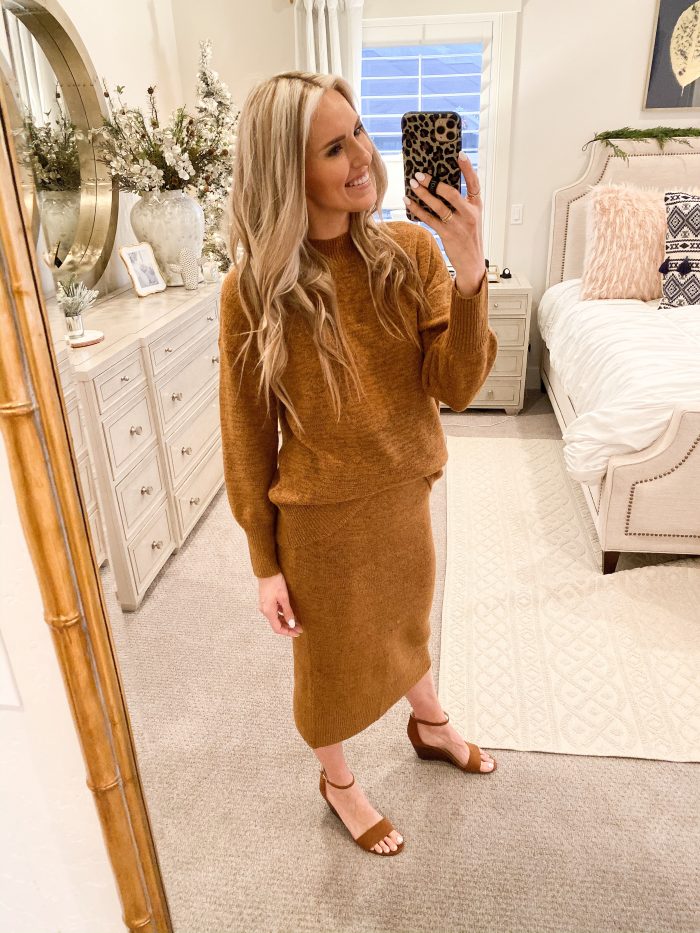 Also, let's not forget about these amazing and comfortable sandals. I've been in love with them since the spring (I also have the gold and tan version) and I love how high quality and well fitting they are. They are a heel that can be worn for hours. I love them! They're on sale for only $18.50 and run true to size!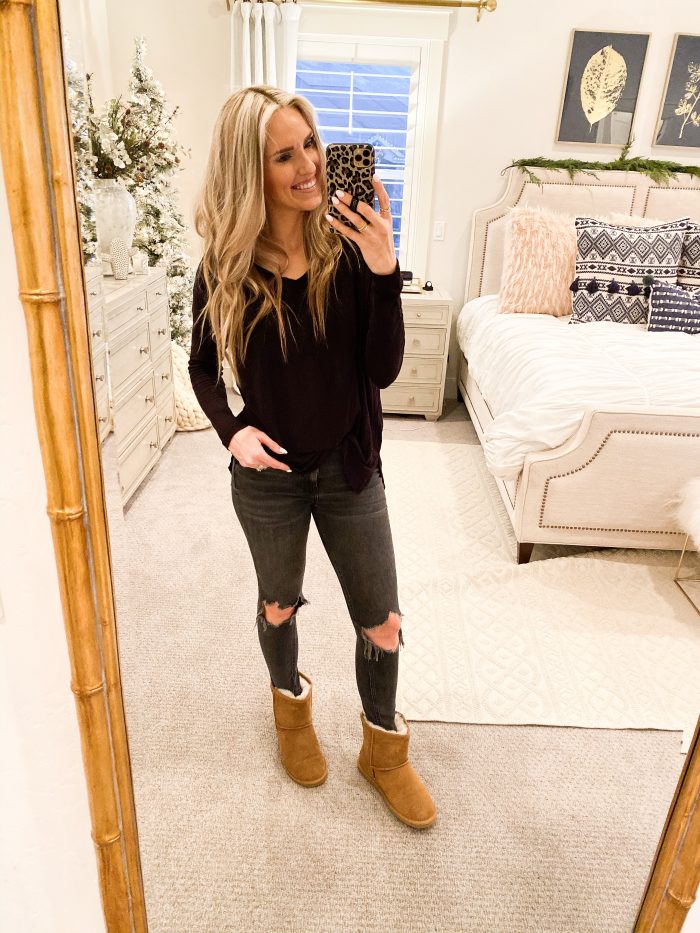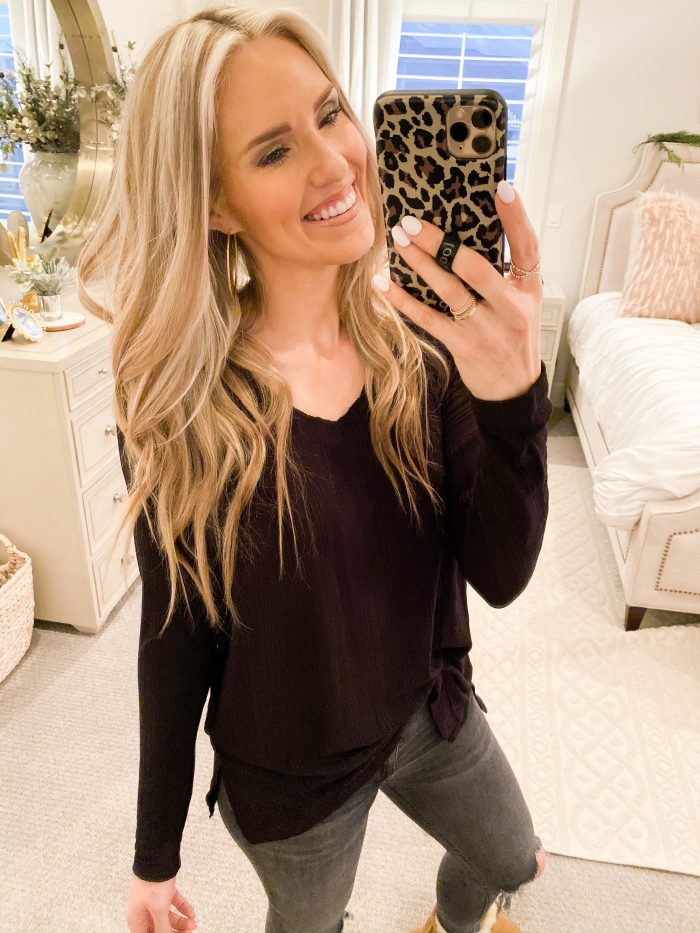 I have this top in all 4 colors because it's ridiculously comfortable, soft and stretchy and the perfect basic shirt to wear every day! It's on sale for $9.99 and I'm wearing a small!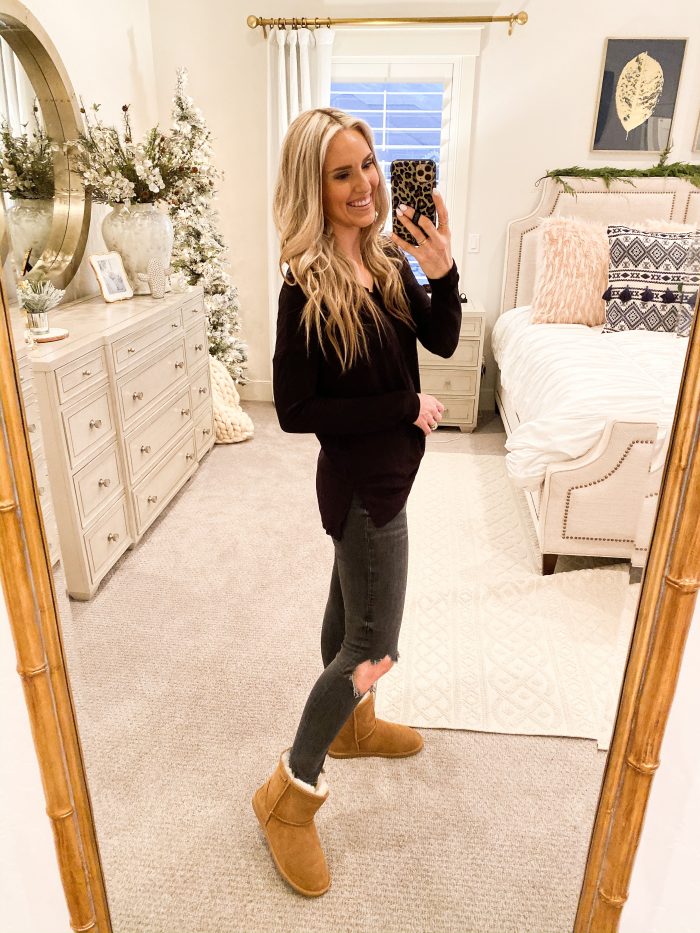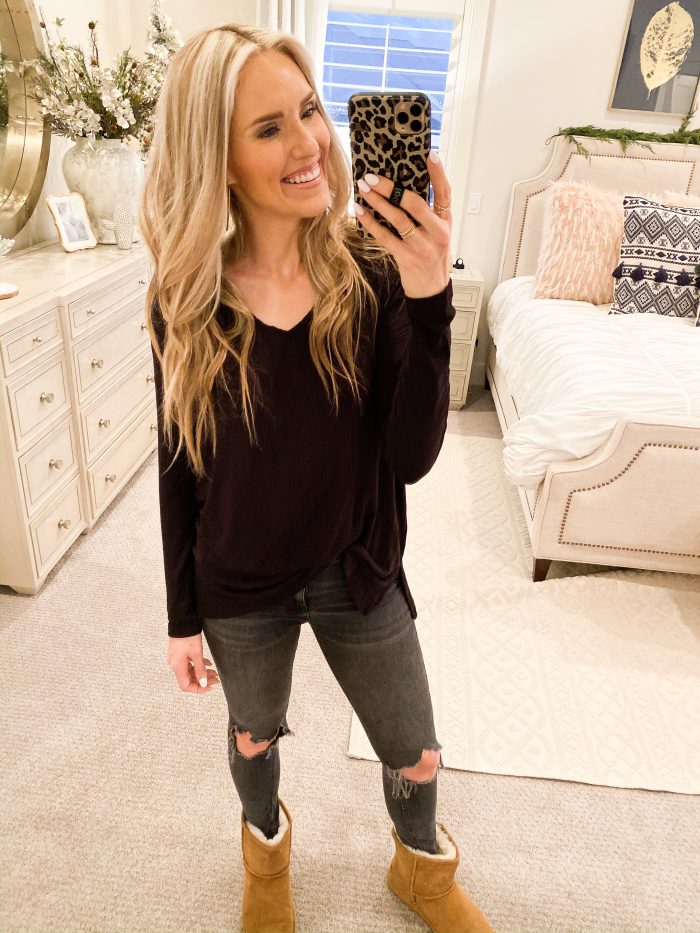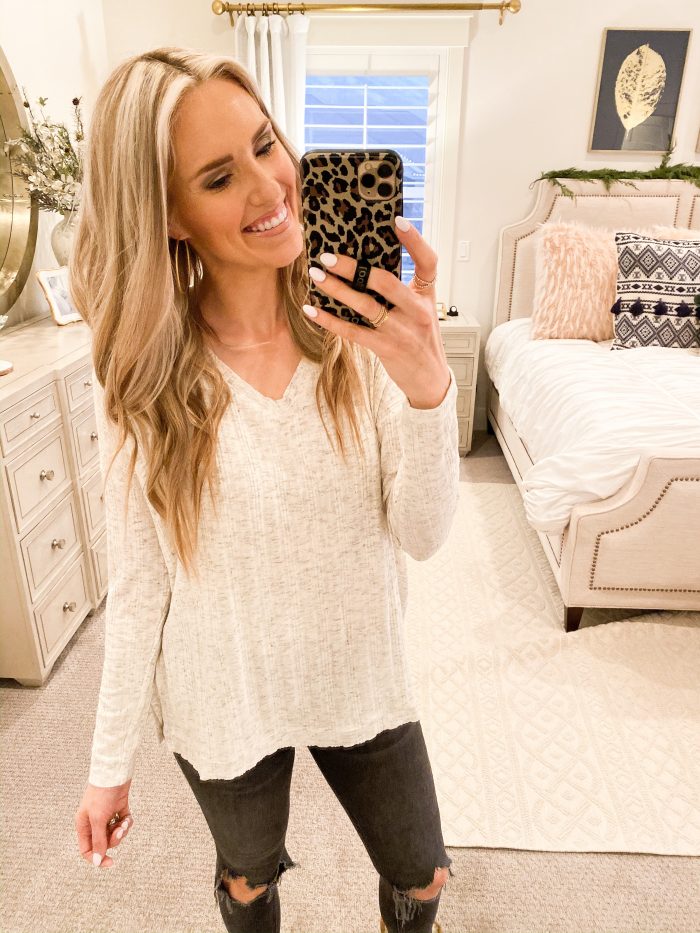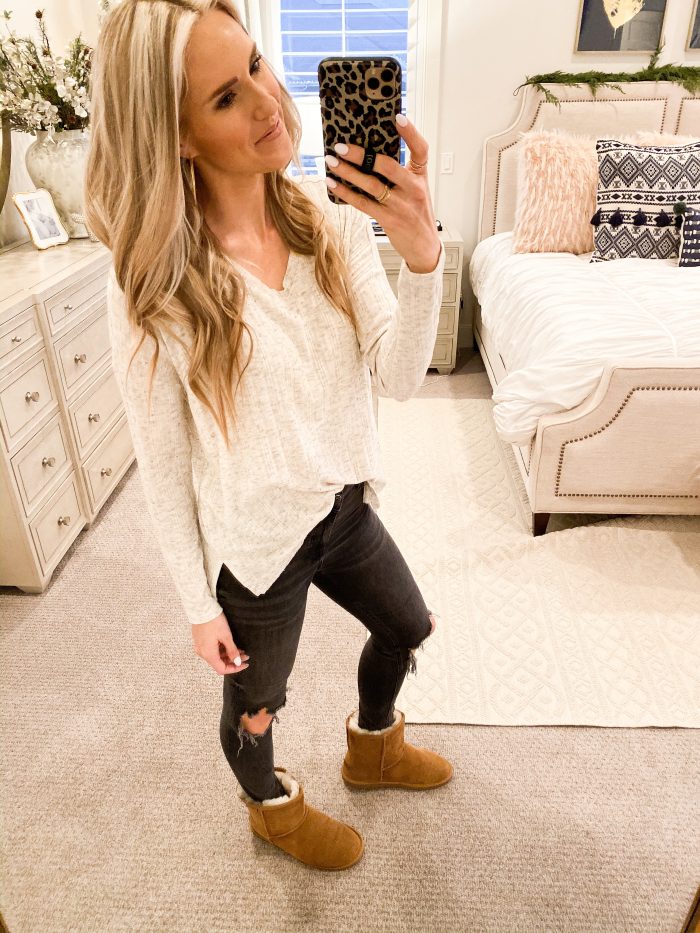 Here's the fab shirt for only $9.99 in the platinum silver heather color!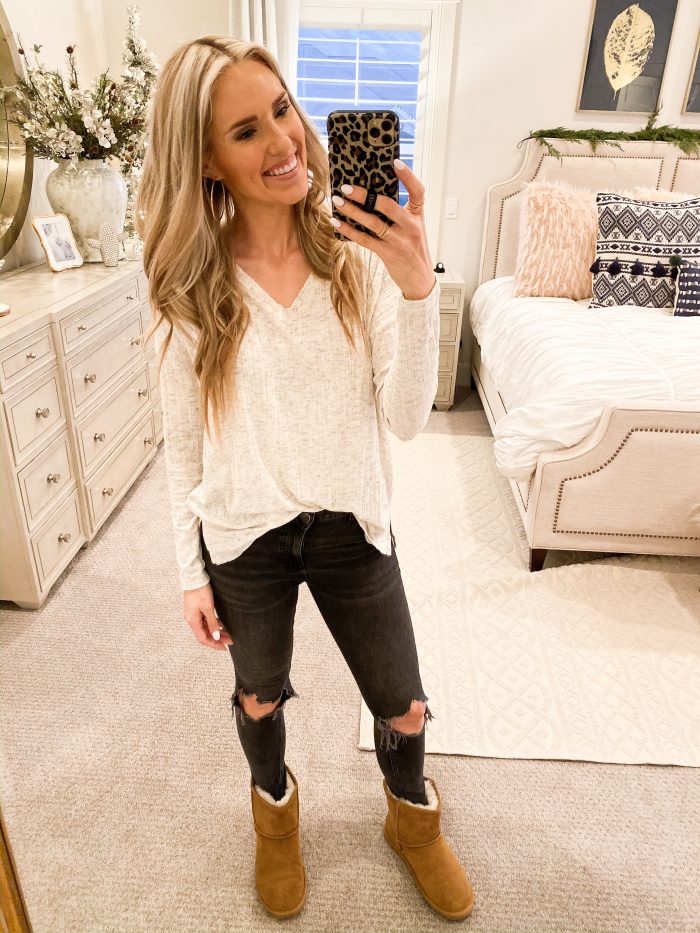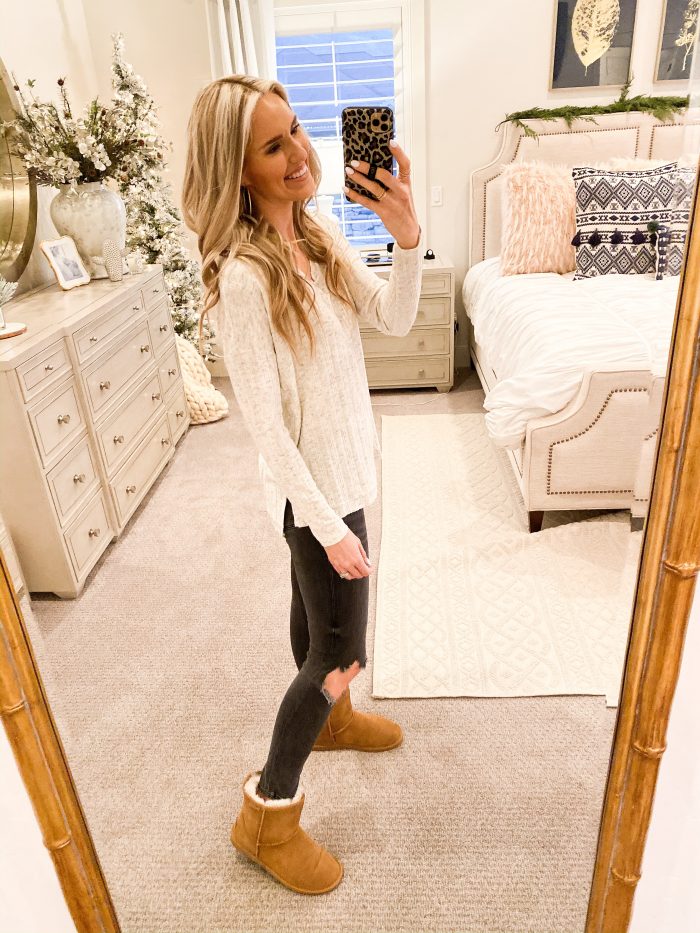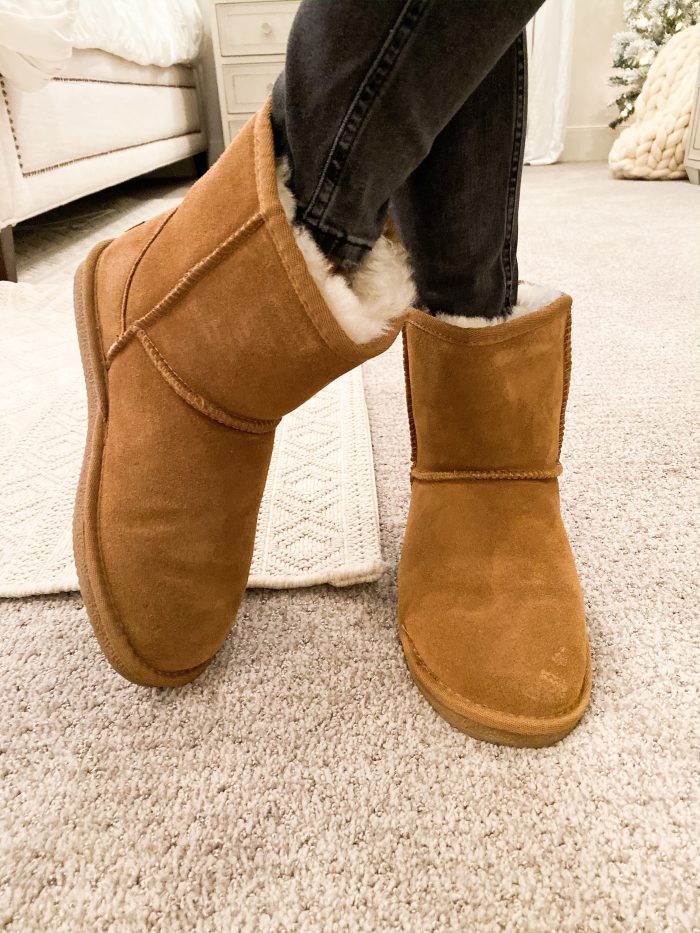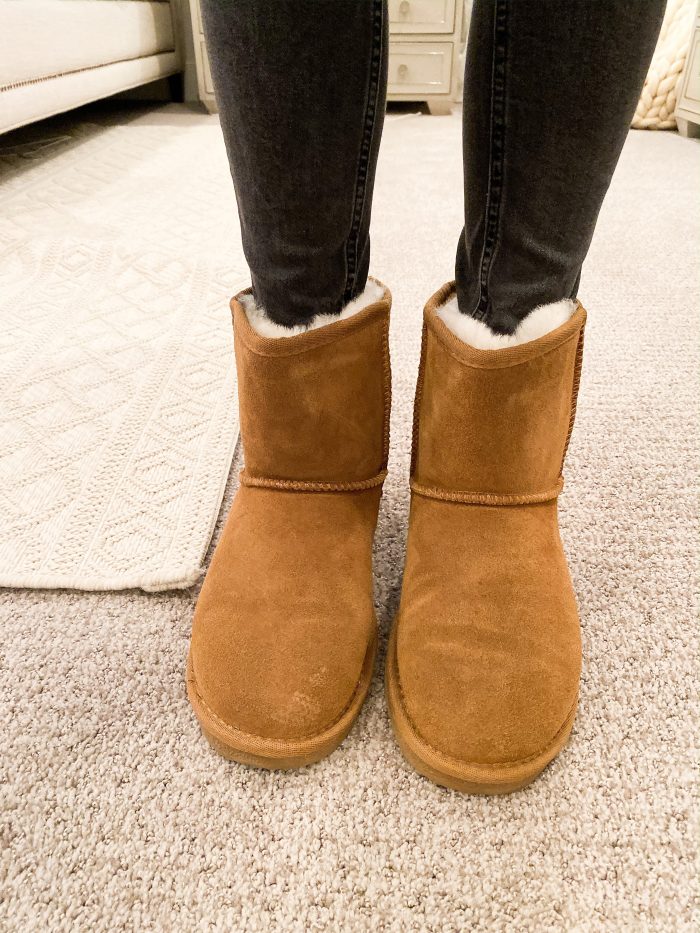 Let's talk about these UGG boot lookalikes for only $24.99 on sale!!! They also come in black and I'm OBSESSED!!! I got a size 10 and I'm normally a 9.5. I think they run true to size, especially after they form to your feet a bit more!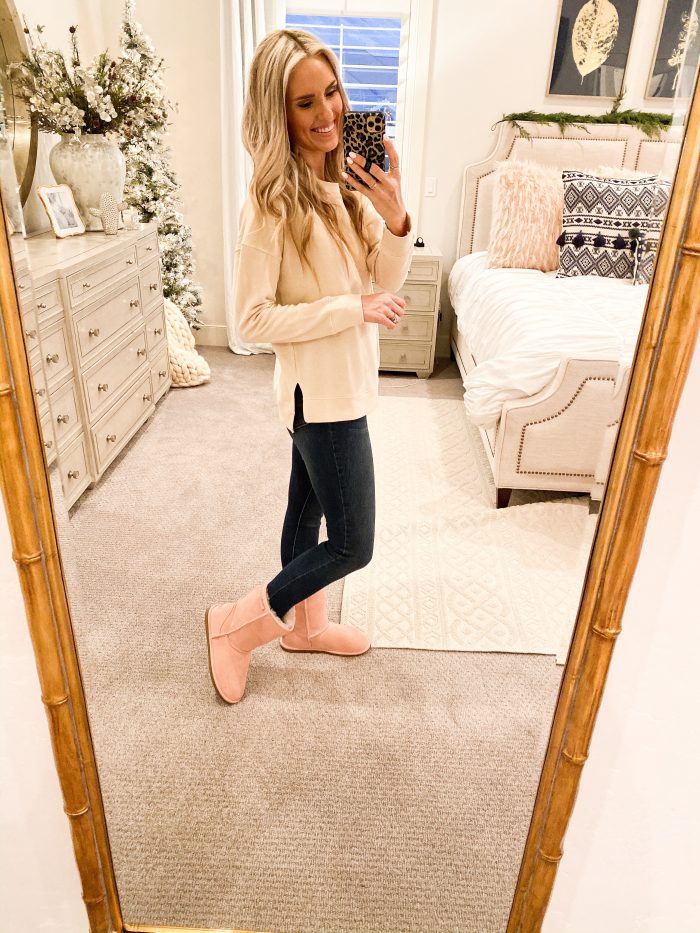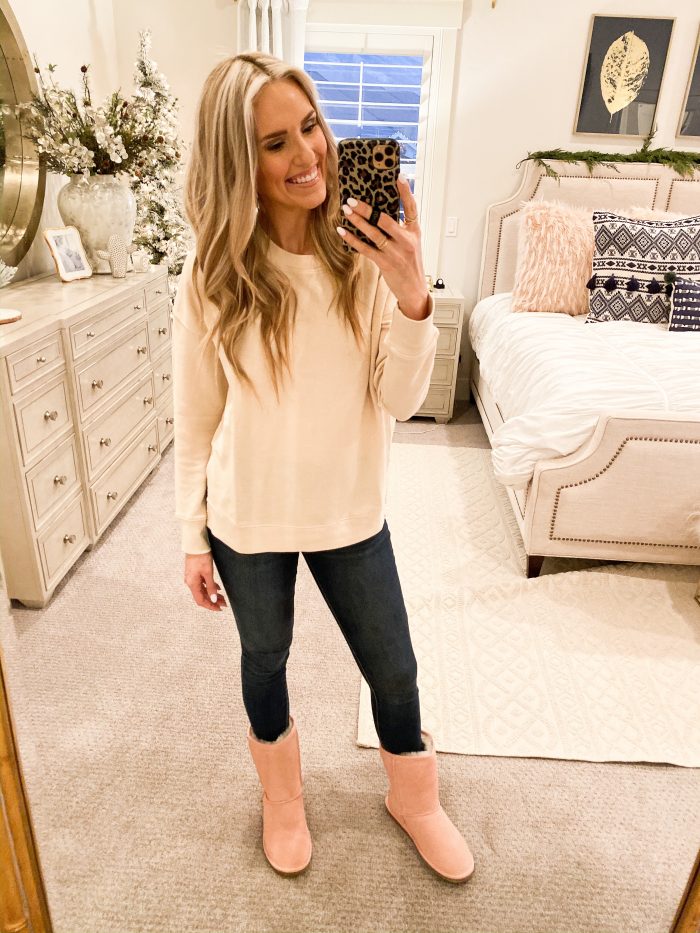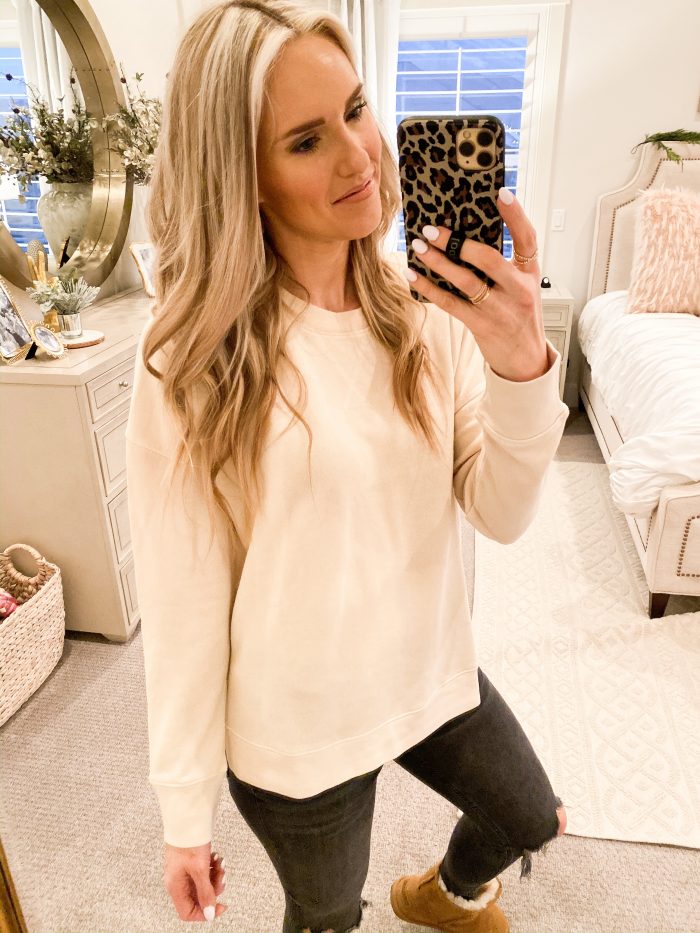 This cute sweatshirt is the perfect lightweight sweatshirt for only $10.88! The best colors are still in stock and I'm wearing a medium.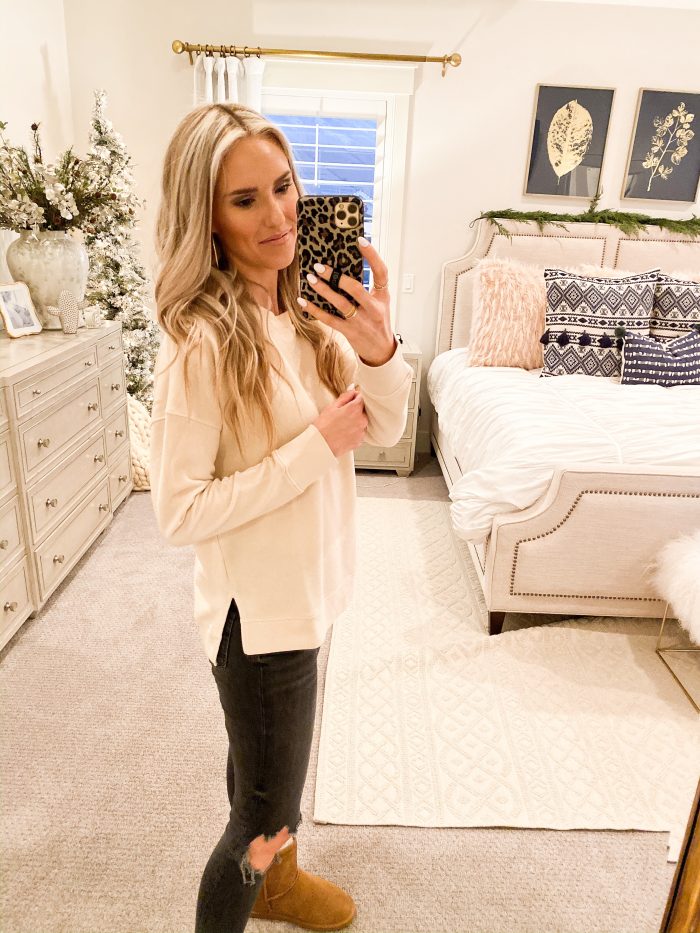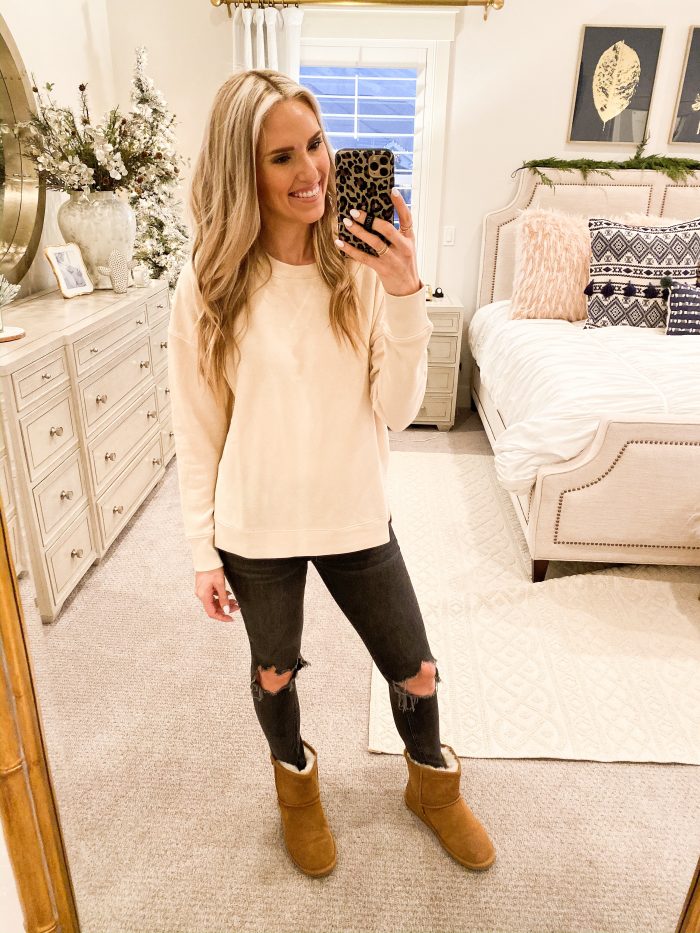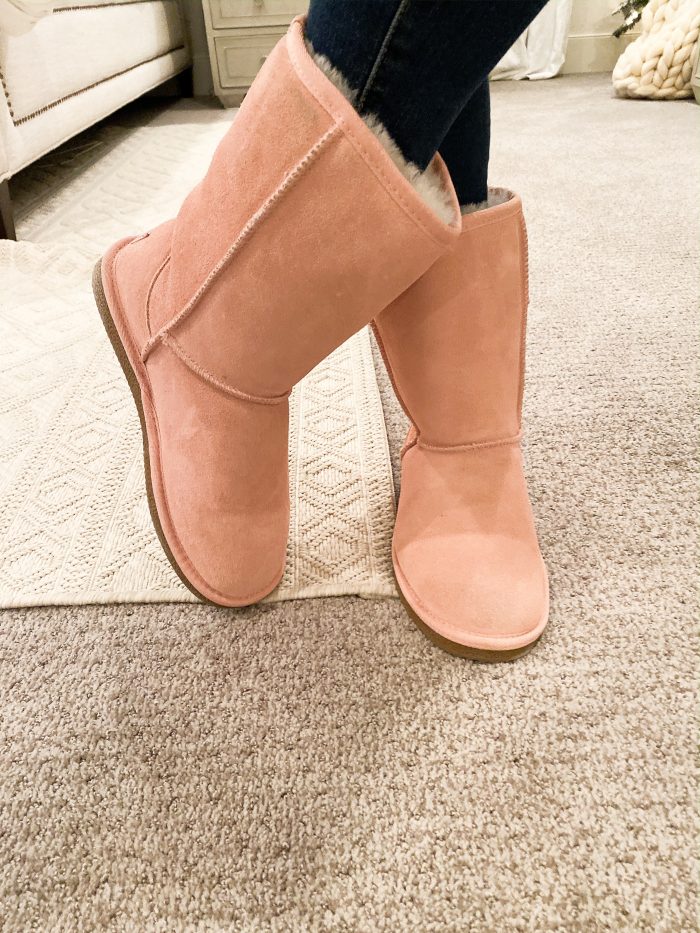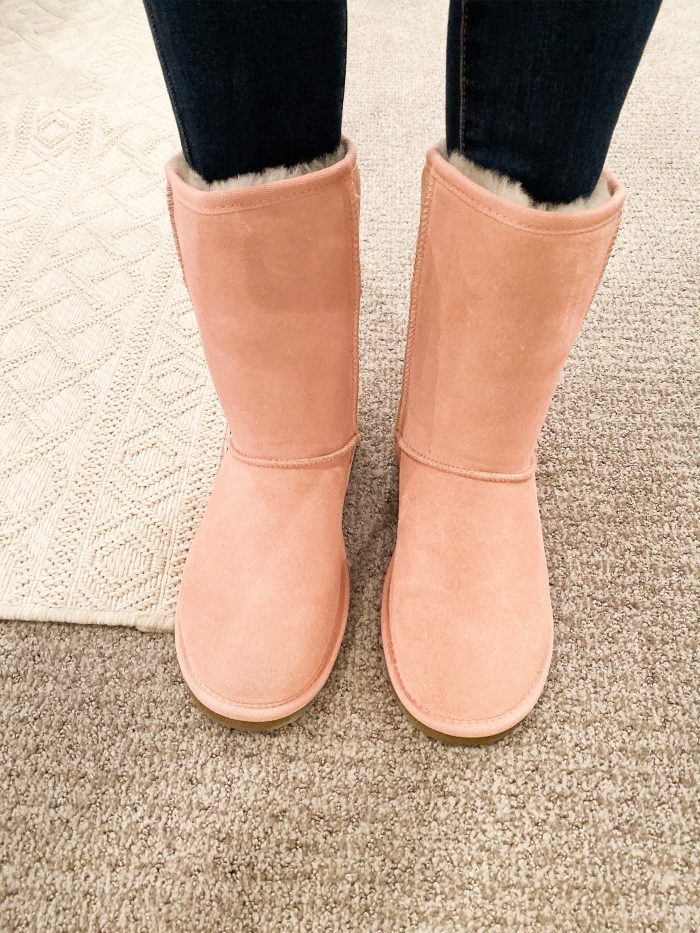 I've been wanting some pink UGG boots for months but didn't want to spend the money on them. I LOVE these pink boots that are only $28.99 on sale!! They are true to size and come in 4 colors. I bet these will sell out fast!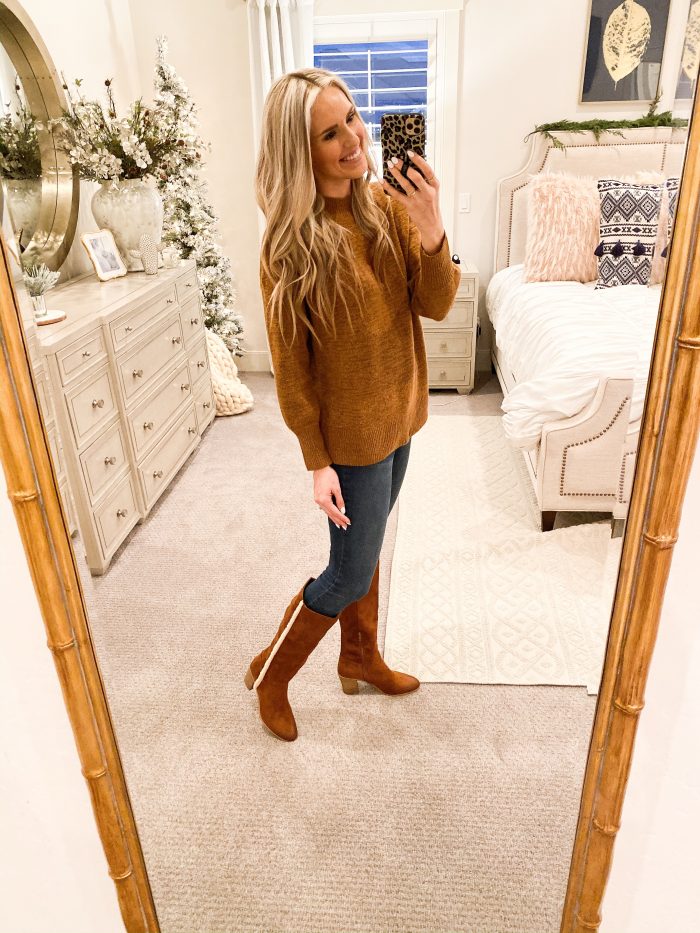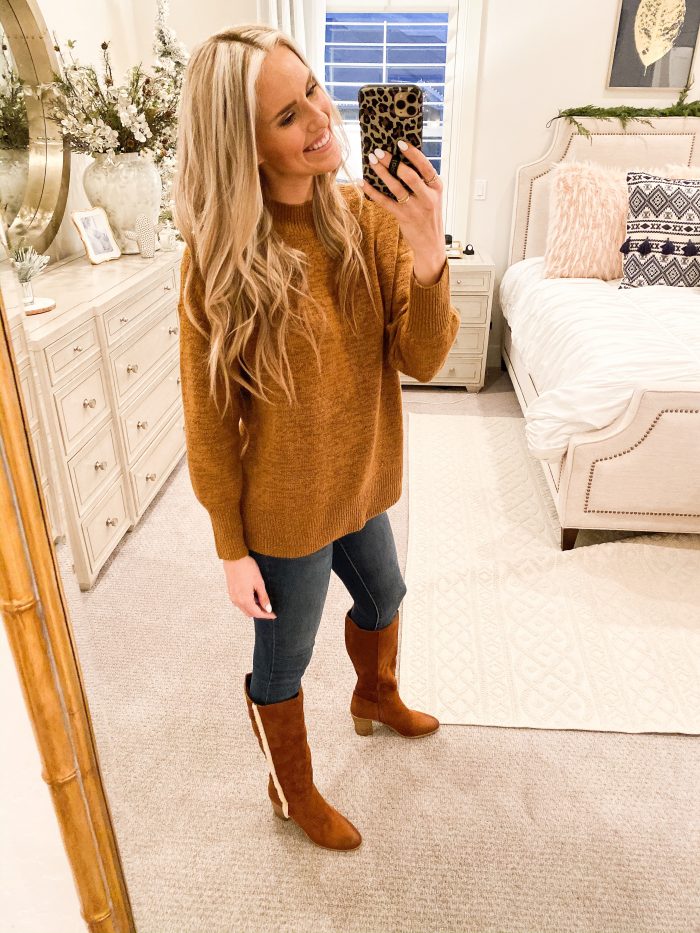 I am THRILLED ABOUT THESE BOOTS!!! I found them about a month ago but they sold out SO FAST so I couldn't' get them. They restocked are on sale for $35!! They are SO HIGH QUALITY and look way more expensive than they are!! I'm obsessed!! They are comfortable and true to size.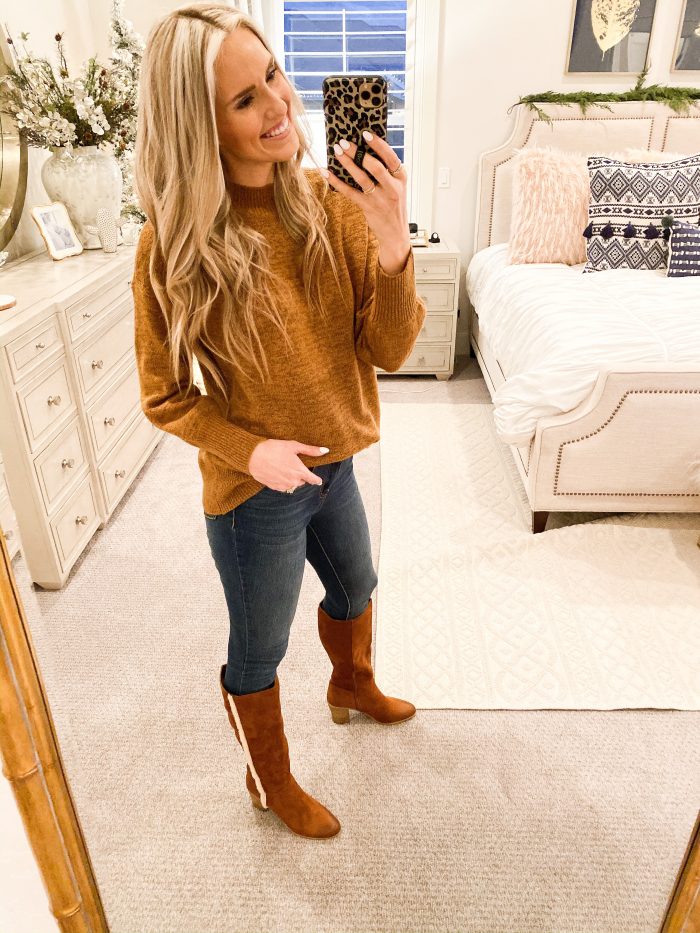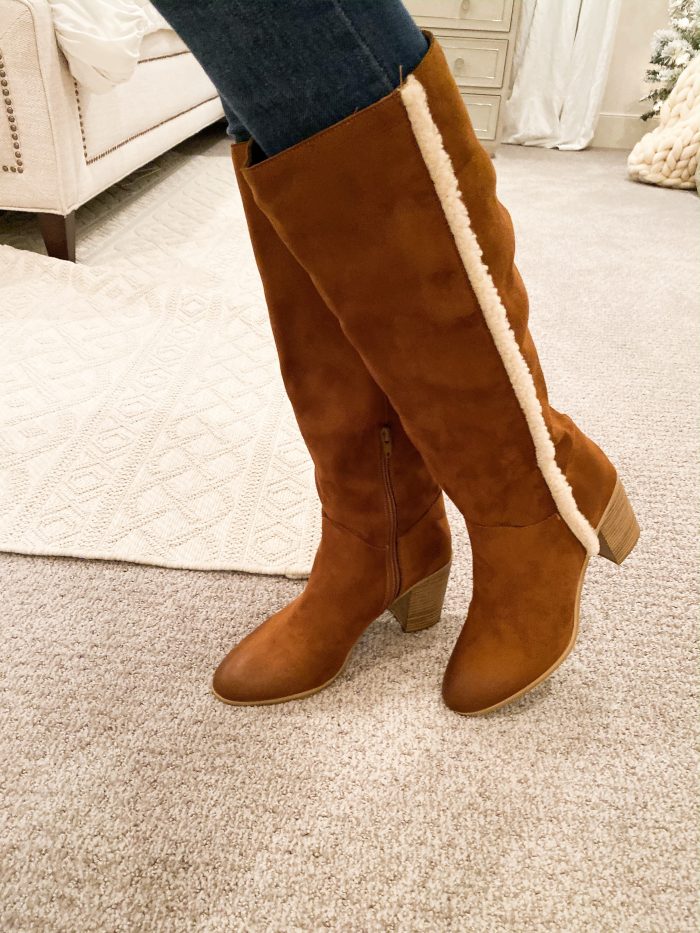 shop my top winter essentials from Walmart!