Thank you to Walmart for partnering with me on this Walmart gifts for babies post!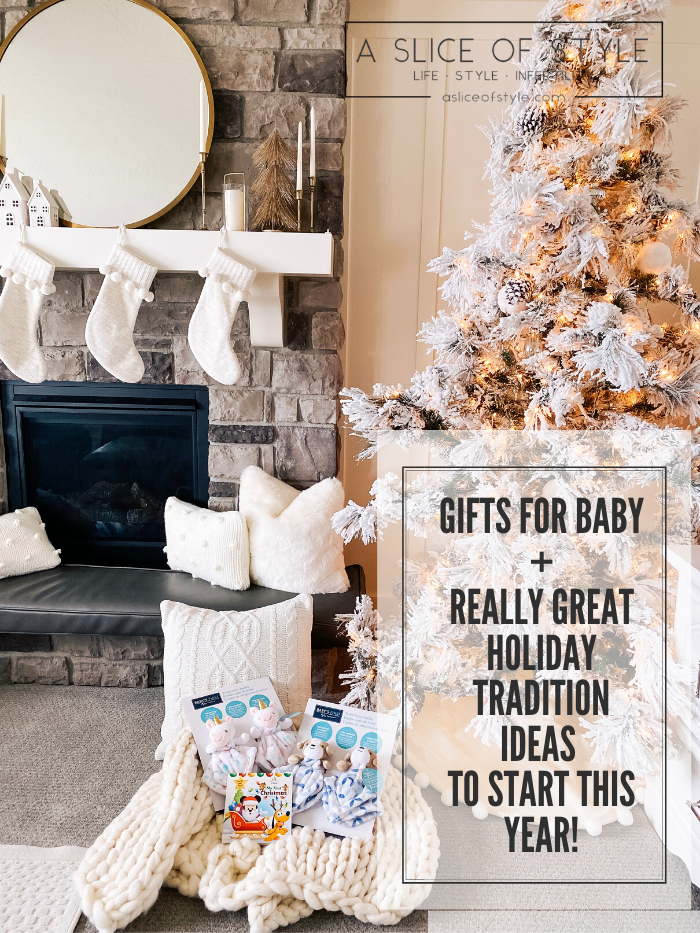 The Holidays are here and it's such a magical time of year if you choose to let go of the stress and let your heart feel the joy of the season!
If you're reading this, you probably have a baby or are gifting to a baby this year. Congratulations! I hope you can see the light of the season in their eyes. Now, leave it up to me to help you with the rest! I have teamed up with Walmart to talk about Walmart gifts for babies that will make everyone happy. I also wanted to share with you some fun holiday traditions that I think you'll love starting this year!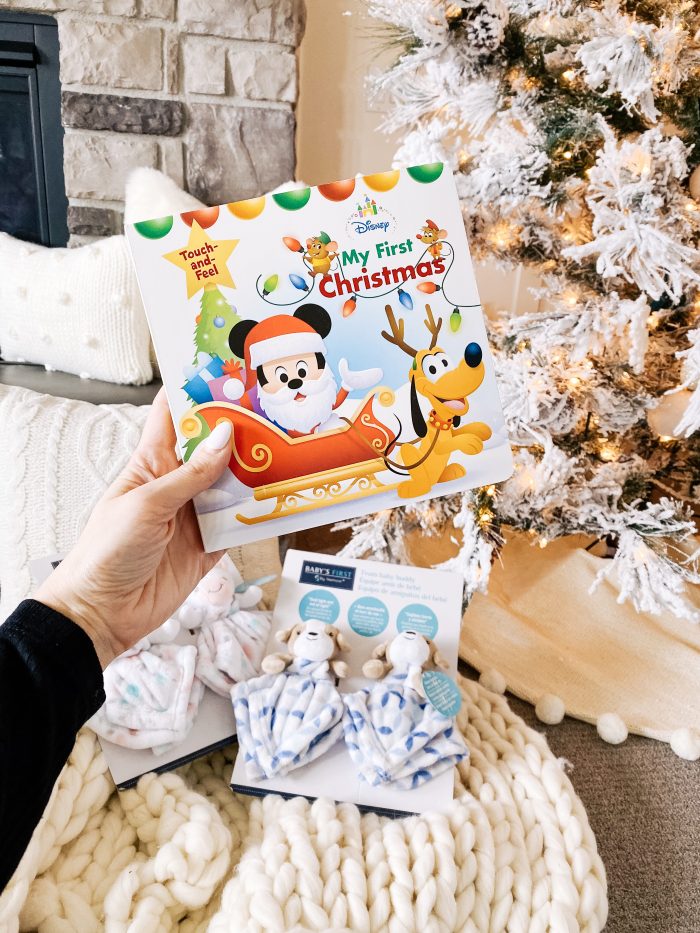 FAMILY christmas traditions to start this year
My sister-in-law Heather gave me this idea and I thought it was magical! Wrap up 25 Christmas books, then unwrap one each night to read before bed. You can start collecting them now! After Christmas, put them away until next year so you can reuse them each year and your kids will get excited to see their favorite books year after year. I love this book and this book to start your collection!
SHOP OUR FAVORITE CHRISTMAS BOOKS FOR BABIES FROM WALMART:

Another great Christmas tradition idea would be to buy a few books together as a family, wrap them up, and give them to neighbors or friends. I think there is pretty much nothing better than reading as a family! It's entertaining for kids and babies, it's great quality time together, and it's a great way to learn and grow together.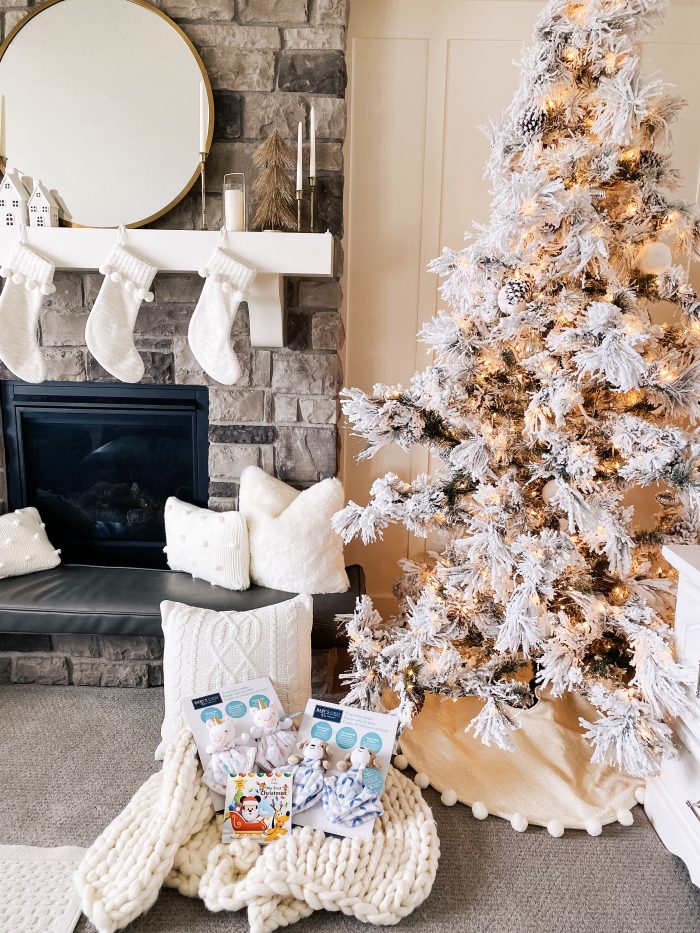 favorite WALMART GIFTS FOR BABIES
Now, onto the gifts! Babies don't need a lot of excess (no one does ha ha) so I like to stick to really great items that they will love and use over and over again. This little blankie animals for boys (here) and girls (here) are such a great gift AND I love that they come in packs of 2 because any parents knows that you need a backup in case you lose the first! My son Harris especially loves his special blankie and really has a hard time sleeping without it. It only takes one sleepless night to be more prepared next time!
If you want to give the ULTIMATE gift, this highchair is the absolute BEST. We have used it since the twins were really little and I LOVE it because it magnetizes on and off really easily and has a tray that is on top of the regular that you snap off to clean so yo udon't have to take the whole tray to the sink. It's also a beautiful design that goes well with our house being grey and white!
If you travel at all, you're going to want this portable travel play yard that is SO EASY TO SET UP!!! I don't know if you'll fully appreciate how incredible it is unless you've had a pack 'n play that is almost imporssible to set up. With this one, you'll simple pull it out, and push it down. DONE. It's UNREAL and I'm obsessed.
There are some other really great deals from Walmart for baby items HERE!
SHOP THESE WALMART GIFTS FOR BABIES: