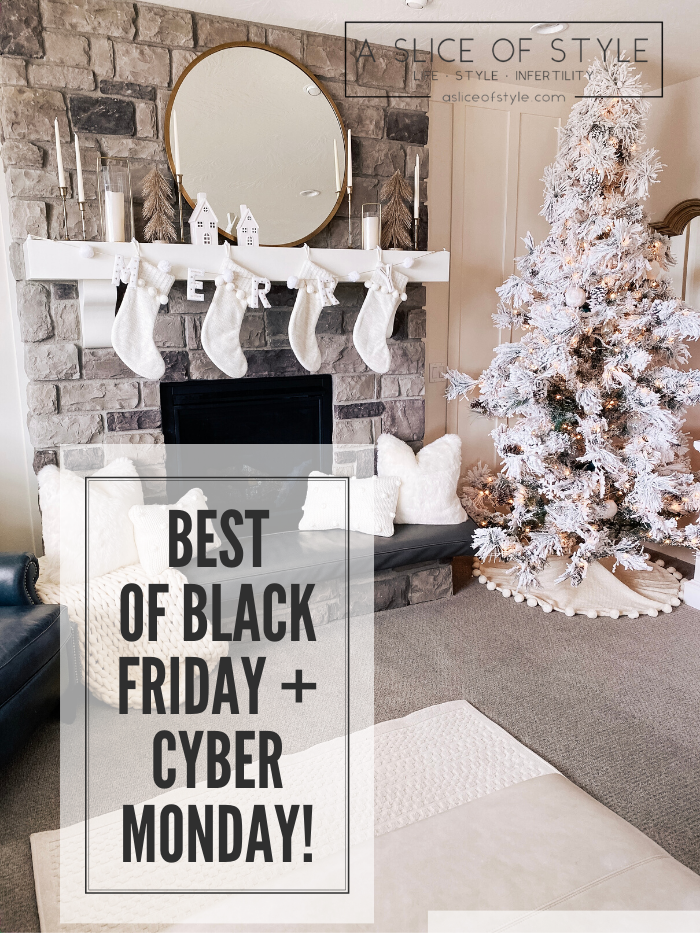 It's the best sale season of the year and you're going to feel a lot of pressure to shop shop shop which is a GOOD THING if you're planning to shop anyway but don't feel pressure! I'm sharing just the top, slim, trim list of the Black Friday deals that I think are worth shopping for on item that I personally have, use and love or that I'm buying with a great discount.
top Black Friday and cyber monday deals worth shopping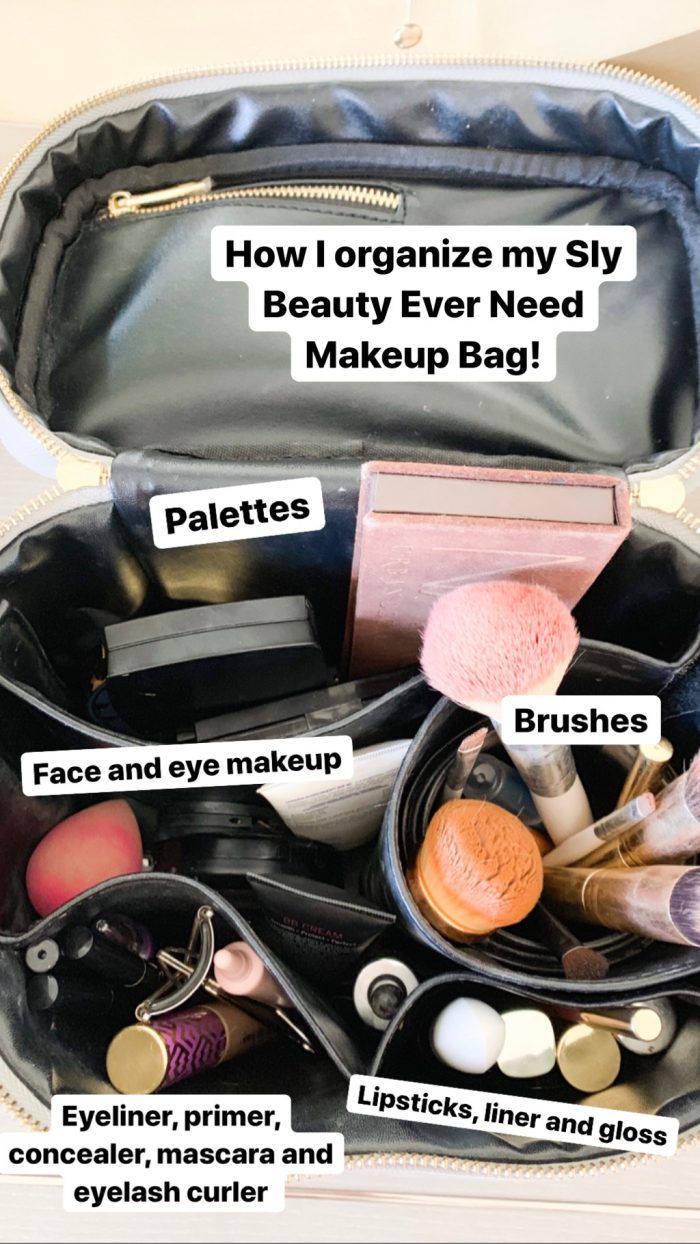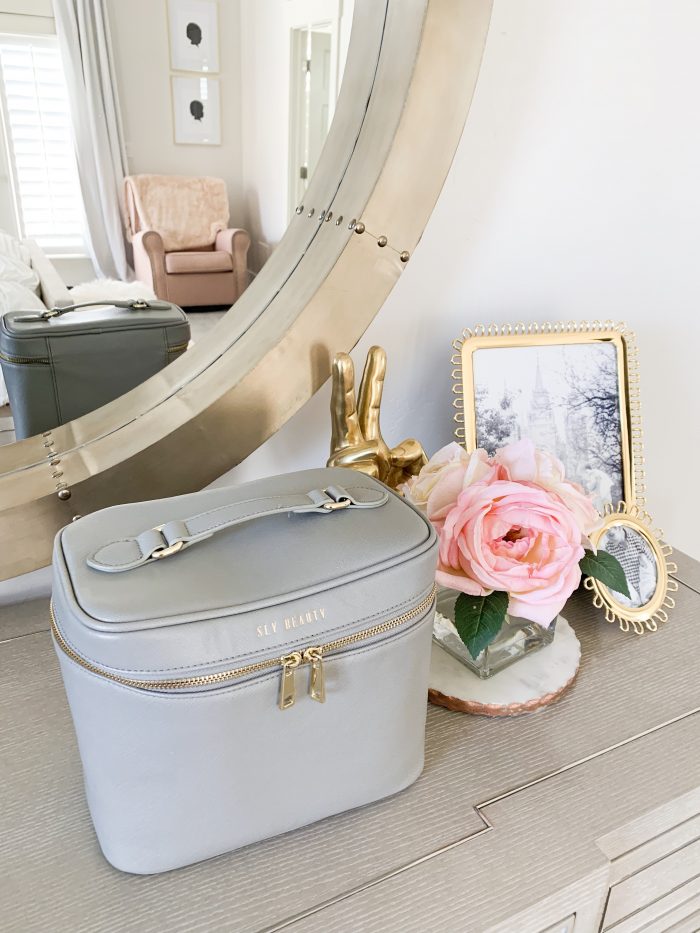 SO many of you have asked me for a discount code for Sly Beauty Cosmetics and I have one again but it's for a quick minute so hurry and grab your makeup bag while you can! I explain all about why I'm OBSESSED with it in this post HERE. It's a bag I basically dreamed up and then opened my eyes on day and it was a reality. It has fulfilled a HUGE need for me because organization and order are completely crucial for me. I've traveled with it across the world (literally…Egypt!) and it's held up incredibly well and looks brand new. USE Black Friday CODE JENICA25 for 25% off the ENTIRE SITE!!!! I have this bag and this bag. They have this new set here for carrying lip gloss, sunglasses, you name it. They also have this new aerosol case here that I'm SO EXCITED about traveling with! It's like she read my mind.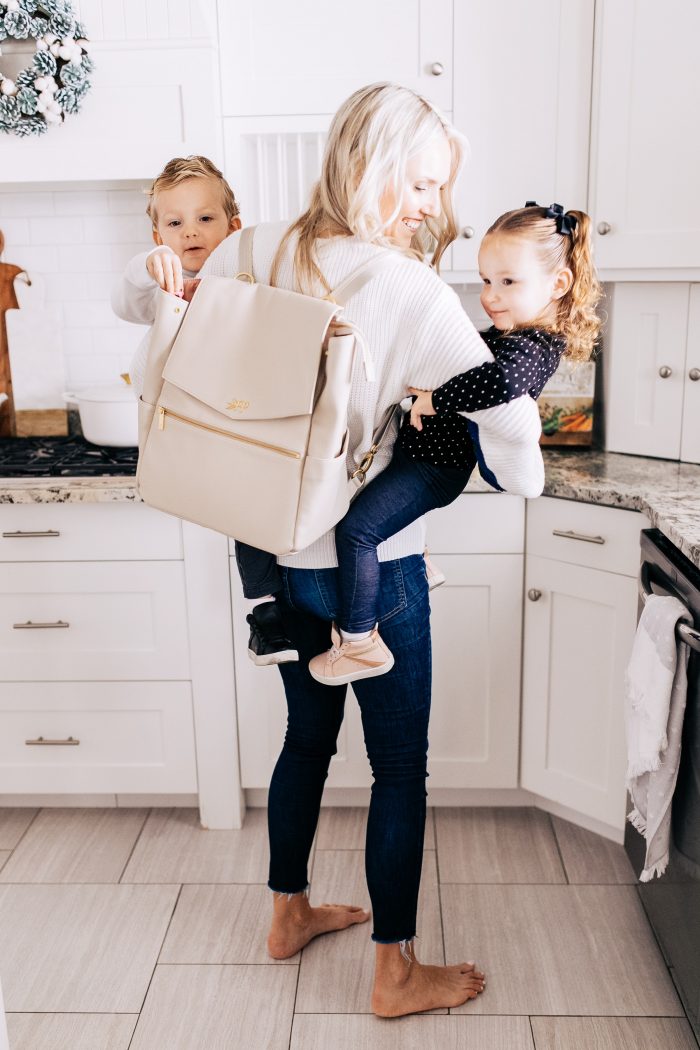 Freshly Picked is having an amazing sale with 30% off sitewide plus get an extra 20% off with the Fringe, their discount program!! Use code FPxJENICA to get $10 free! We all know that their diaper bag has been an absolute staple for us since the kids were born! It is large enough and structured enough to fit all of the items I have needed for twins and there are enough pockets and compartments. I cannot possibly say enough good things about it! I evens use it when I'm not with my kids. My mom has it for traveling! The Freshly Picked Black Friday sale rundown:

Nov 25 10 am MST- Dec 3 10 am MST.

WHOLE site 30% off PLUS Fringe members stack their 20% off on top of the discounted prices!!! USE CODE FPxJENICA to get $10 FREE (your 1st month of the Fringe is free!!)

**Things can go fast during their sales so GO SHOP!!
The diaper bag is normally $175, on sale it's $123, and with the Fringe savings stacked it's $98!!!! Use code FPxJENICA to get your first month free! Read more about why The Fringe is a no-brainer here.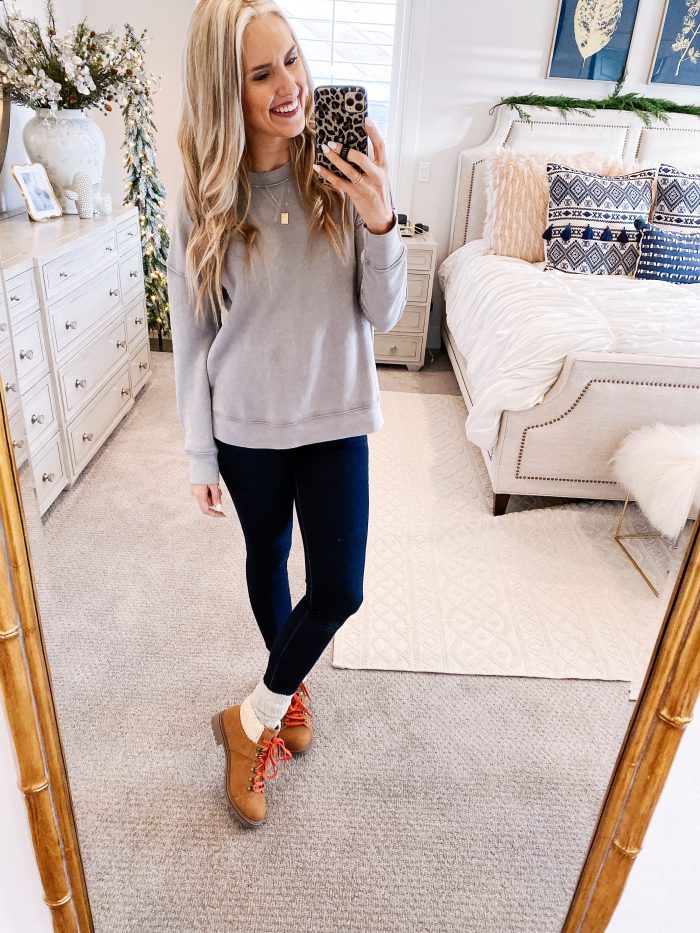 Boots | $10.88 sweatshirt! Wearing a M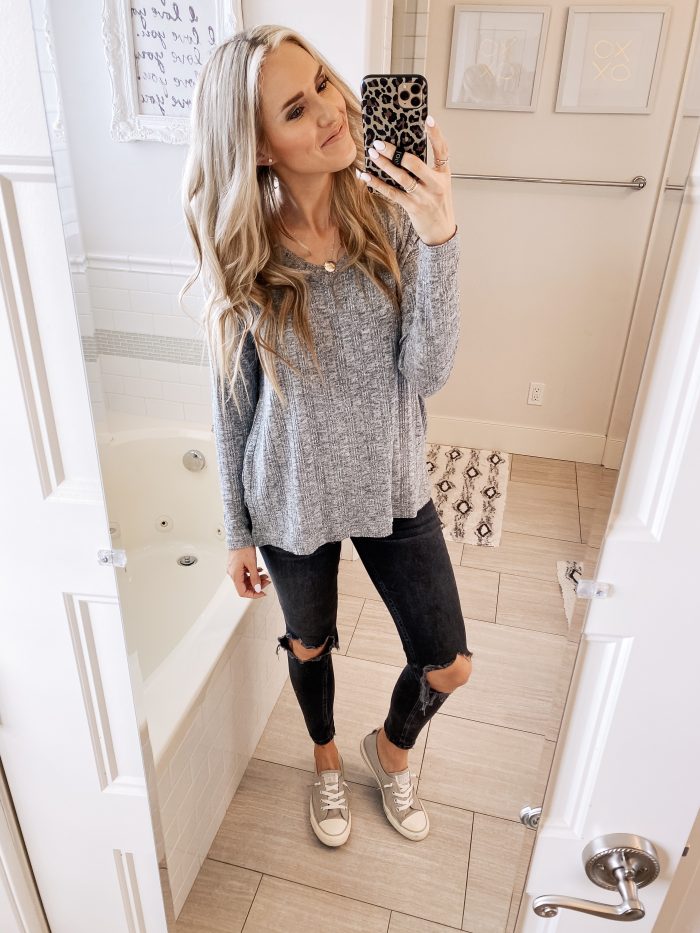 THIS TEE IS $9.99!!!! I LOVE IT! Wearing a small!
We all know that I LOVE Walmart because their fashion items are SO GOOD right now!! I have been sharing so many of them on my Instagram stories and my blog here. I bought these boots that look just like the UGG boots that I wear all the time in the winter except they are on sale for $19.99! The reviews say they run big so I ordered a 9 and I'm normally a 9.5. I also bought the short version here and the pink ones here!!! I call boots like this the flip flops of summer because they are so easy to slip on without tying and you don't even need to wear socks. I love them!! They also have some really great toys on sale for kids like this kitchen and this basketball hoop! That's what we gave our kids 2 years ago and we still play with it!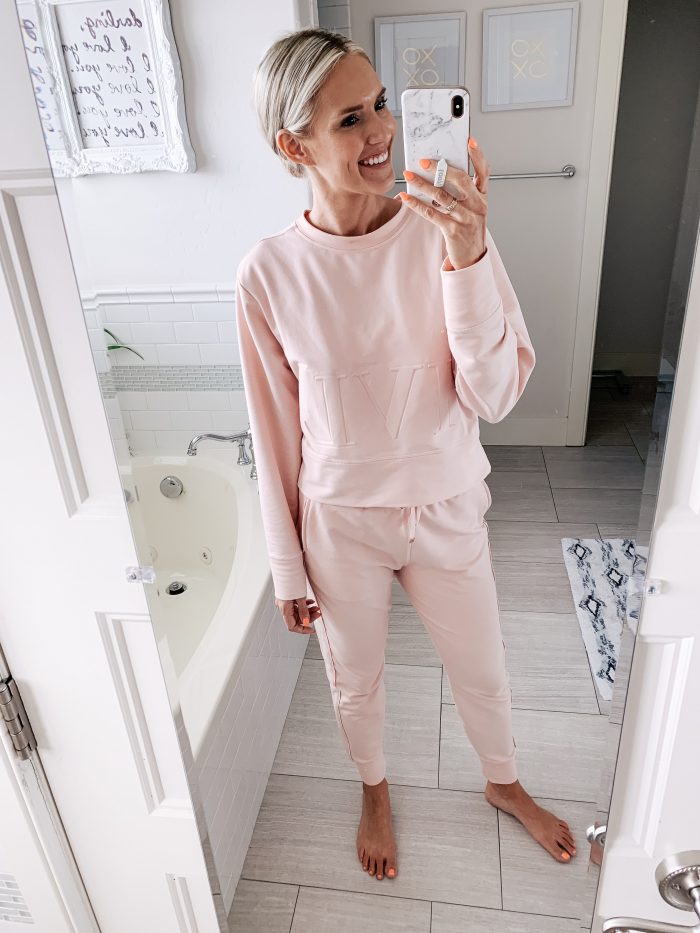 Sweatshirt (50% off!) Wearing a 4 | Sweatpants (50% off! Wearing a 6
One of my favorite workout brands is IVL Collective and they have an amazing sale right now! Their black leggings and navy leggings are 15% off. They have collagen in them and are anti-stink!! They are also buttery soft. I wear a size 6 so I would recommend sizing up one size from your normal size! If I HAD to choose a favorite item from IVL Collective it would be their sports bras because I ordered about 10 before they came out with theirs and I didn't like any of them and I LOVE THIS ONE!! The hot pink bra is 20% off and the black, white and navy sports bras are 15% off! The darling fleece sweatshirts are 15% off and the jogger sets are 50% off! So many steals!! You also get free shipping when you spend over $125 which is awesome.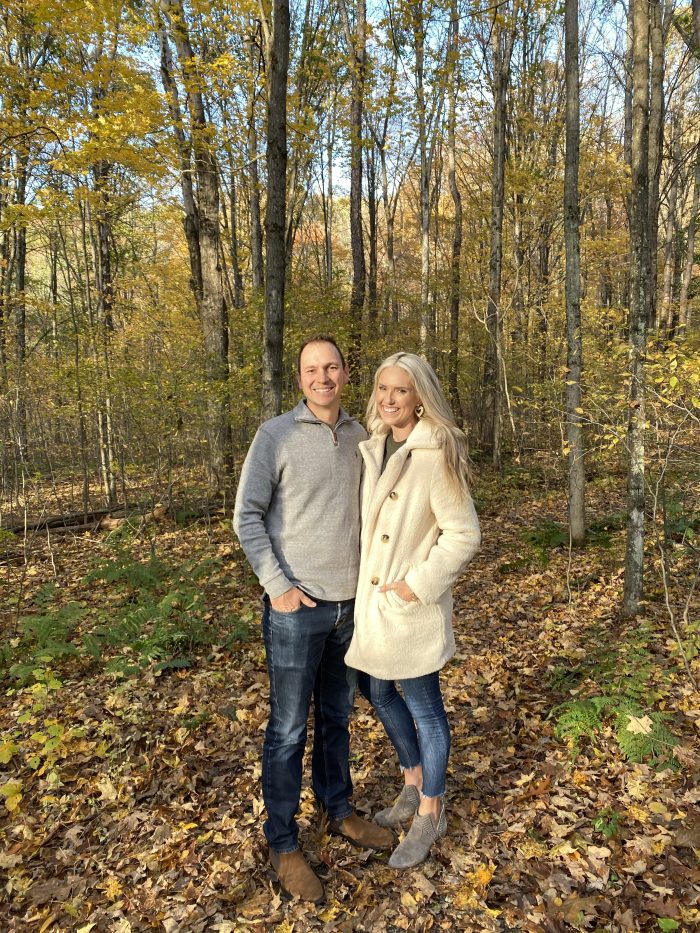 And last but not least, the Nordstrom Black Friday sale HERE!!! My favorites are obviously Rachel Parcell (I LOVE THIS COAT SO SO MUCH!!) UGG, Sam Edelman, Free People and AG!