Thank you to Walmart for sponsoring this post!

SHOP MY WALMART FASHION JANUARY PICKS:

Welcome to another month of my favorite Walmart Fashion picks!! Walmart Fashion continually amazes me with their high quality and CRAZY affordable prizes. I don't like buying things that aren't high quality (not worth the money!) and all of these pieces could go for 4x the price. Thank you, Walmart Fashion!! I scoured the Web to find the best pieces for you as usual, and I'm going to fill you in on all of the best items as well as sizing information so you can order the right size the first time. You can always click HERE to get the latest trends and new releases from Walmart Fashion!
Walmart Fashion Items to Wear This January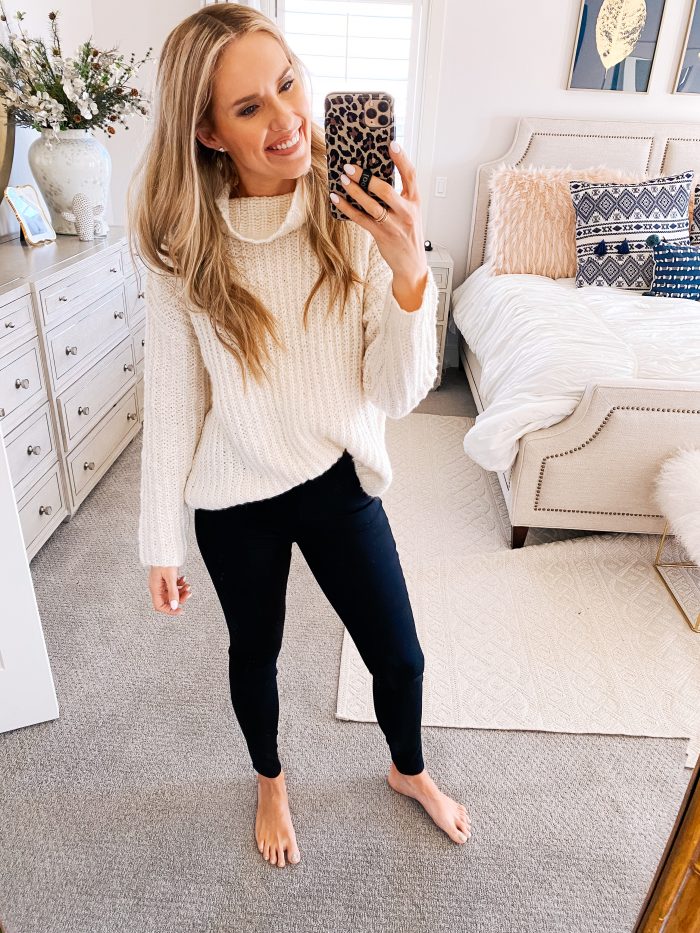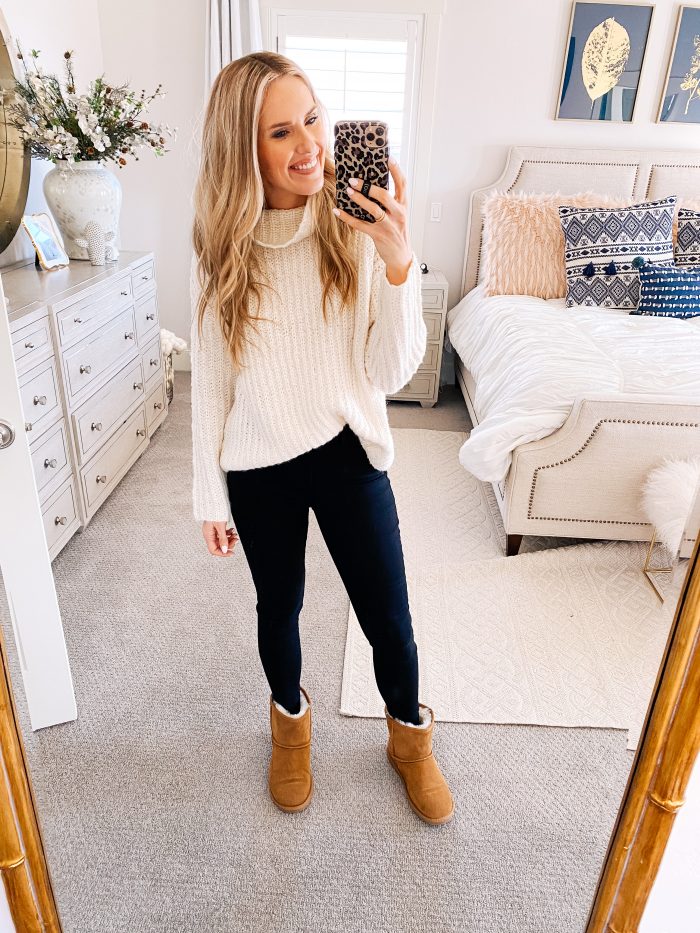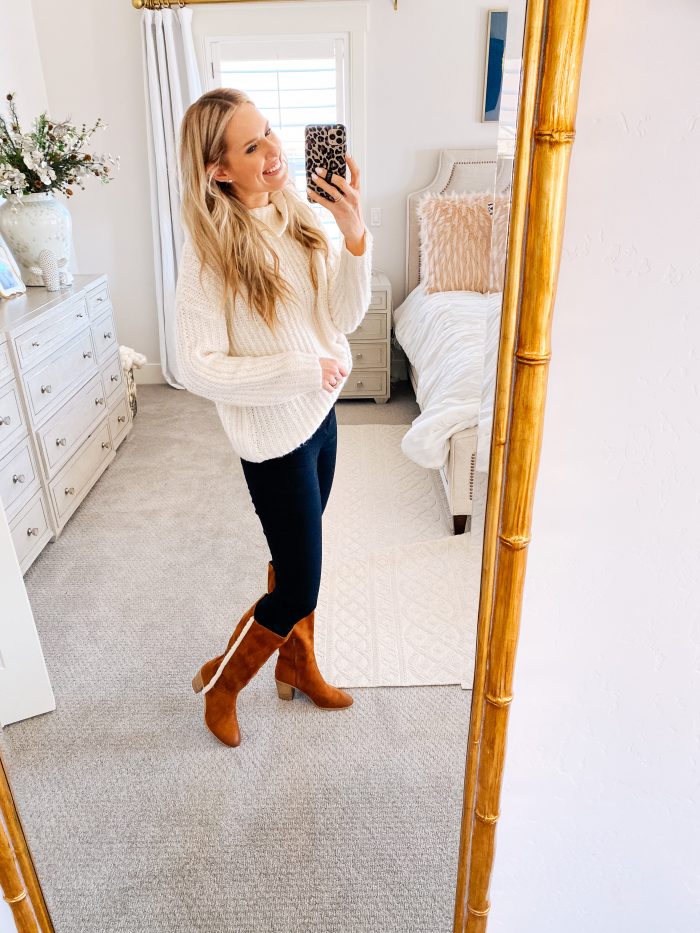 SHOP THIS WALMART FASHION WINTER LOOK:

This tan waffle knit turtleneck is SO soft and comfortable!! I'm wearing a size small so it runs true to size and comes in some pretty colors. It's perfect to wear tucked in to high waisted jeans LIKE THESE. I just got TWO more pair of these jeans because they are AMAZING!! And they are under $13!!!!
Also, these knee high block heel boot's are the perfect winter boot! They run true to size and are SO AMAZING. They look like $100 boots.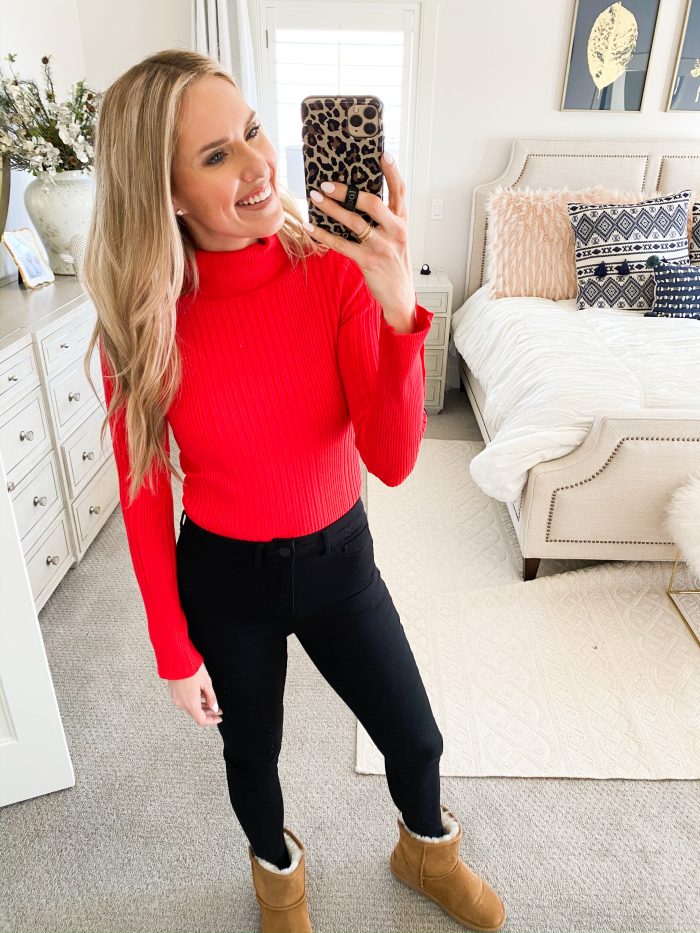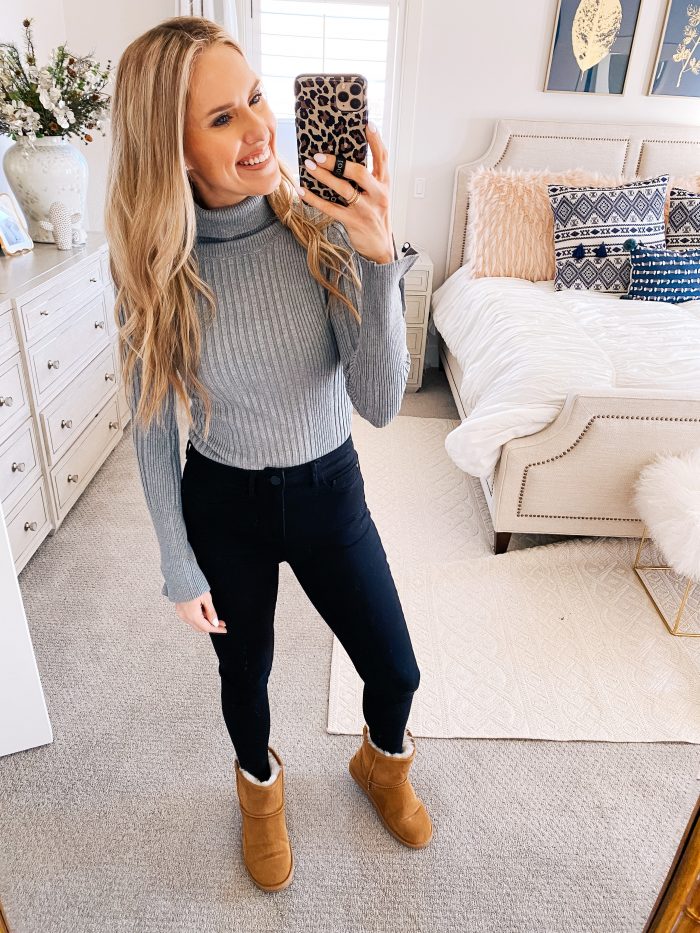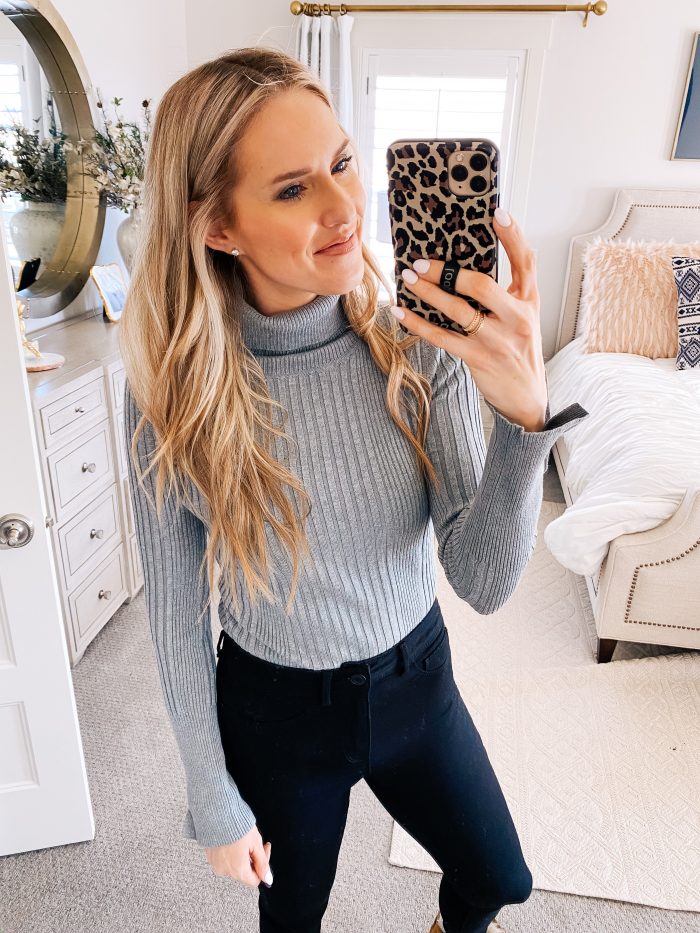 SHOP THIS WALMART FASHION WINTER LOOK:

THIS TURTLENECK – I have 3 different colors in this because they are so comfy and thick and high quality. It's a steal for only $9.99!!! Honestly, you'll want more than one. They can be paired with jeans and skirts and also layered or worn alone so they are super versatile.
This red ribbed turtleneck This is the same turtleneck as above in a different color. It's seriously the best. I've already worn them twice this week…and it's Tuesday! Ha!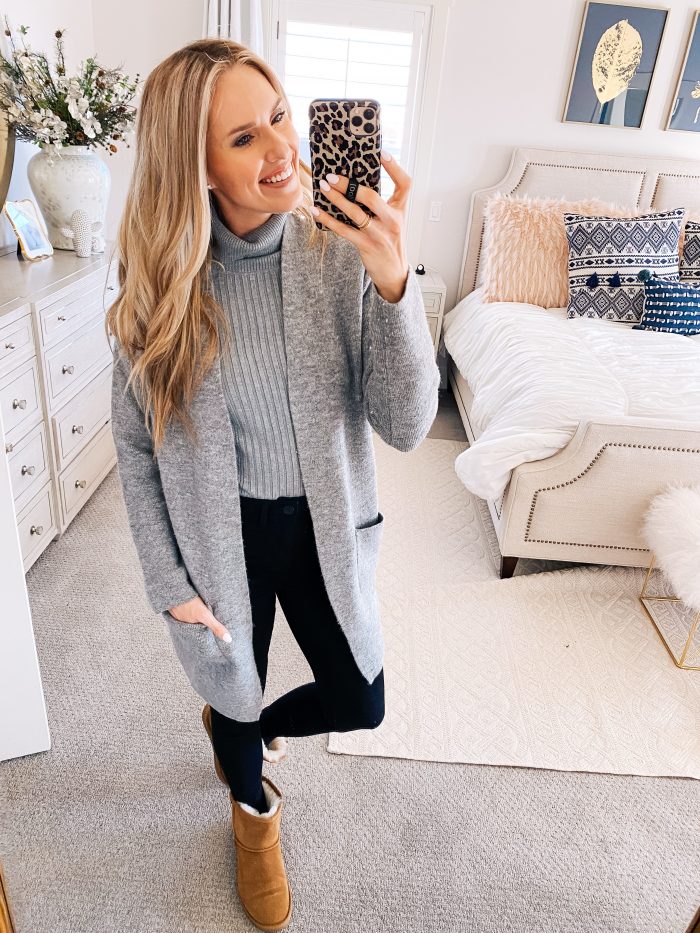 SHOP THIS WALMART FASHION WINTER LOOK:

I've told you about these cozy suede boots before and I'm going to tell you about them again because I LOVE them! These boots are so comfy! They also come in gray and tan. They run TTS. Also, if you haven't bought this gray double knit cardigan that I've talked about time and time again, you are in for a treat. They could easily sell them for $100 but they are SO inexpensive!! They are super thick almost like a coat. These cardigans can be dressed up or down, and they come in 4 cute colors!
These black jeans are on sale for $12.98! I just bought 2 additional pairs. I love the high waist fit! Order TTS, they are really comfy and they don't stretch out!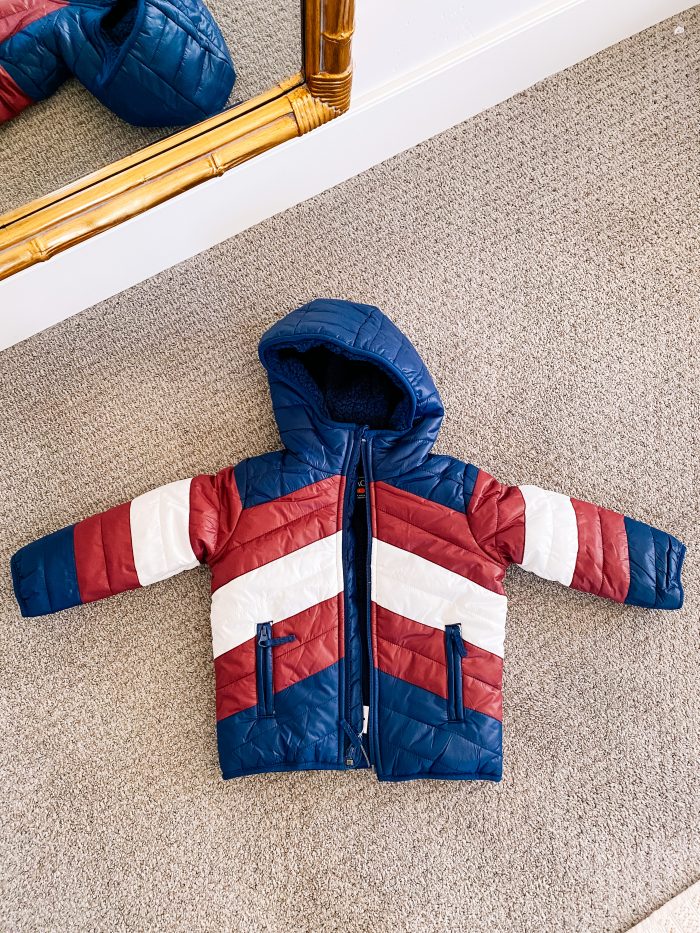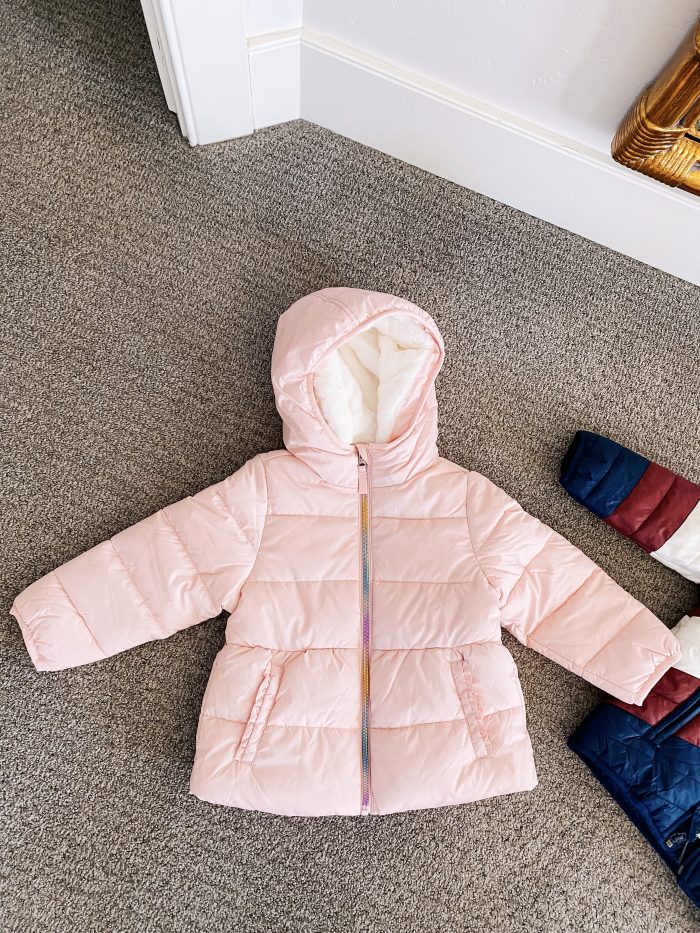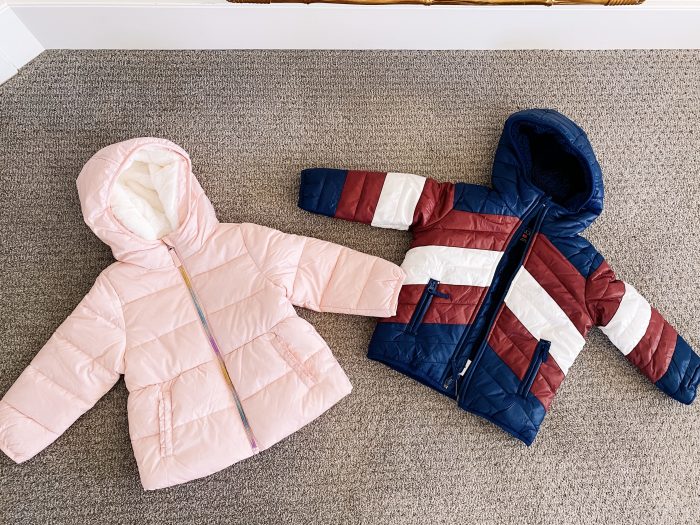 Look at how darling these kid's coats are!! They are running out FAST because they are such a good deal, so I would snag them if your kid's sizes are in stock.
This toddler boy colorblock jacket is so darling (I love the colors!) and this toddler girl bubble jacket is a cozy cute coat that comes in 4 different colors. The fleece lined hood keeps them extra warm!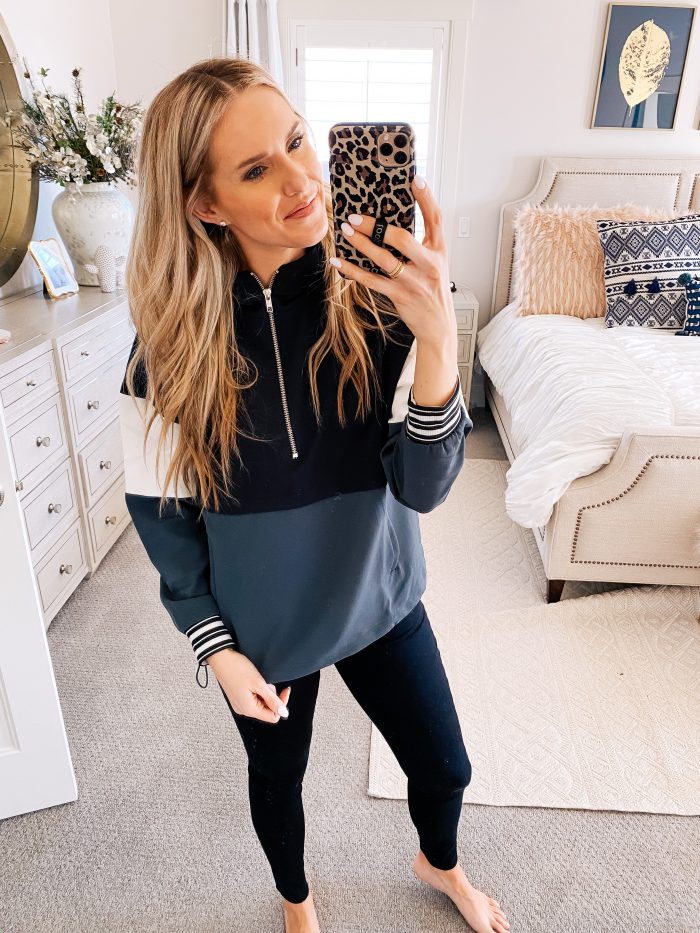 This athleisure colorblock pullover is SO cute! I'm in love with this pullover! It's great for working out but also SO cute for day to day wear.
OTHER WALMART FASHION ITEMS I LOVE!
White waffle knit turtleneck Same as above but in white!
Athleisure jogger crop with side stripe These are super comfy and they fit TTS!
Men's sherpa hoodie This is a super warm, high quality hoodie.
 Retro stripe bomber down jacket This jacket is so cute and warm!
Men's fleece pullover hoodie This is a simple hoodie but it's super soft and comes in 6 different colors. Only $9.96!
Versace bright crystal perfume This perfume smells AMAZING and it has a lot of great reviews!
Traceless hair rings Clear hair ties that have a strong grip and are still comfortable. Honestly a must have!
Men's crew top and jogger lounge set Such a great set for only $18!! Tyler loves it!
Laneige berry lip sleeping mask This makes my lips so smooth! You just put it on before going to bed. So easy!
What Walmart fashion items are your favorite? Let me know in a comment below!