Our list of our favorite family Christmas tradition ideas that I hope you will enjoy with your family this year!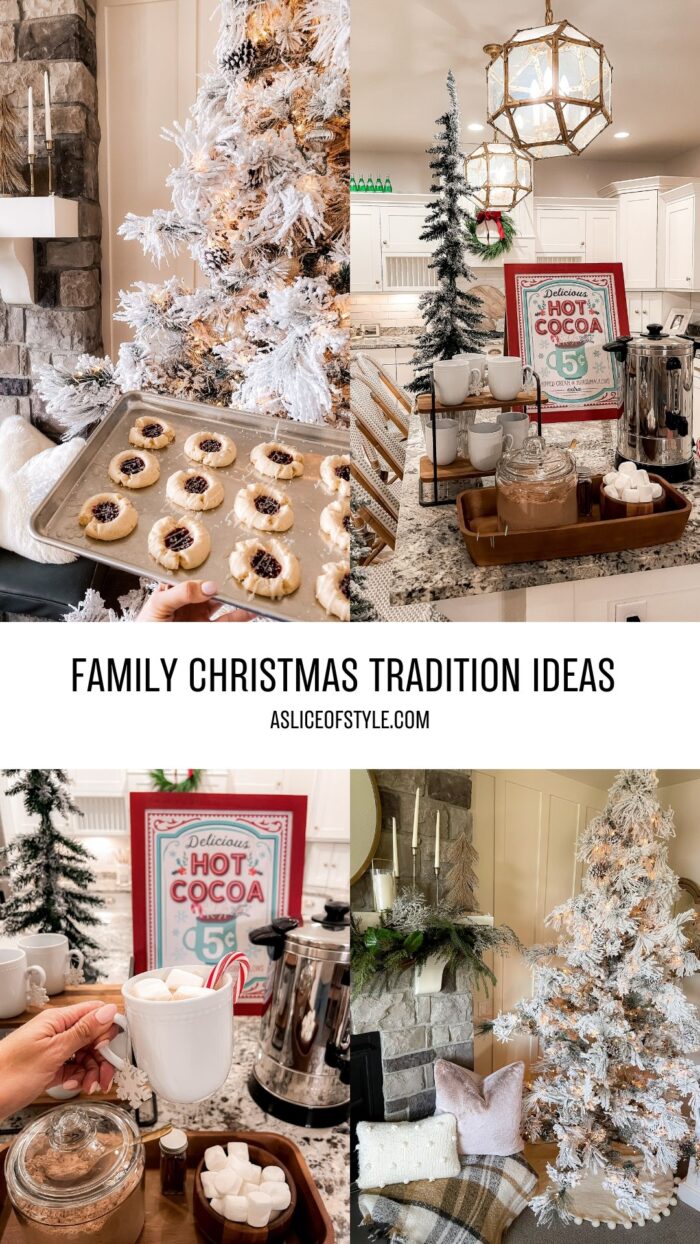 If you'd like a printable list of these Family Christmas Tradition Ideas so you can easily screenshot and reference on your phone, just pop in your email address below and it'll come right to your inbox!
Family Christmas Traditions
I love family Christmas traditions, and some of my favorite childhood memories include fun traditions that we did each year around Christmas time. My favorite tradition was with my grandma at her house. She would spend weeks gathering candy at the best prices when she could find it on sale and making by hand real gingerbread houses. It was a labor of love, and some of my sweetest memories are going to her house on Christmas Eve!
I can still smell the frosting and the sweet scent of various candies in the air as we all sat around her worn table and designed our houses. As the years went on, the base of the houses changed so she wouldn't have to spend so much time making the gingerbread. We used graham crackers several times and ended up with the cutest little houses.
11 Christmas tradition ideas
1. Decorating the Christmas tree: Gather the family to decorate the Christmas tree together, playing festive music and sharing stories about the ornaments as you hang them. We don't have different ornaments that we have gathered over the years yet, but I think it would be really fun to start collecting them! I thinks it's easy as a mom to want the tree to look a certain way, but I want my kids to have memories of our home filled with the Christmas spirit, so I'm going to be patient and let them help! They are old enough and they LOVE decorating! Check out some really great Christmas tree options here!
2. Advent calendar: Use an advent calendar to count down the days until Christmas. Each day, open a new door or pocket to reveal a small treat, activity, or act of kindness. I like to buy my kids the Lego advent calendars HERE to give to them on December 1st (they are SO much fun!), and Goldie saw this National Geographic dinosaur advent this year and wanted it so I got it for her. There are so many incredible options HERE as well!
3. Baking holiday treats: Spend a day baking Christmas cookies or other festive treats. Let everyone join in! We love making sugar cookies with fun sprinkles that are holiday themed.
4. Christmas movie night: Pick a night to watch classic Christmas movies or holiday specials with hot cocoa and popcorn. Create a cozy atmosphere with blankets and pillows. I can't wait to watch a classic like Charlie Brown Christmas by the fire with the Christmas lights twinkling!
5. Christmas Eve pajamas: Give everyone a new pair of Christmas-themed pajamas to wear at the beginning of the season. We are going to do this on December 1st! We got these ones this year, and they have options for the whole family! That way we can wear them all season long. It's a fun way to get into the holiday spirit and makes for cute family photos.
6. Caroling: Go caroling as a family in your neighborhood or at a local nursing home or hospital to spread holiday cheer. Singing together can be such a great experience and I don't think many people go caroling often now! It is fun and festive, and brings back the old charm of an old fashioned Christmas.
7. Christmas Books: We have a basket that we keep full of Christmas books and I set it out only during the month of December! It is so much fun to revisit old favorite and watch my kids get excited to read. Search for great options here!
8. Volunteering: Dedicate some time to volunteer as a family during the holiday season. It's a wonderful way to give back to the community and teach children the value of helping others. I want my kids to know that Christmas is about serving and loving, and helping others! Presents are fun to give and to receive, and there are other ways to uplift others who need our help as well.
9. Christmas Lights Tour: Take a drive or walk through your neighborhood to admire the festive holiday lights and decorations. Many communities have amazing displays during the season.
10. Gingerbread Houses: This is my favorite tradition! We did this every Christmas Eve when I was a kid, and we still do it now. Since you're not actually going to eat the base of the houses anyway, cut out cardboard boxes (you know you have a lot this time of year with Amazon and Walmart deliveries!), and hot glue them together. When you are making the houses, simply cover the cardboard with the frosting and you'll never know! Have everyone that is coming bring a variety of candy to decorate with. The dollar store has great, festive candy this time of year!
11. Christmas morning breakfast: Prepare a special breakfast on Christmas morning. It could be a traditional feast like pancakes, waffles, or a special homemade breakfast casserole that everyone can enjoy before opening presents. I love this recipe!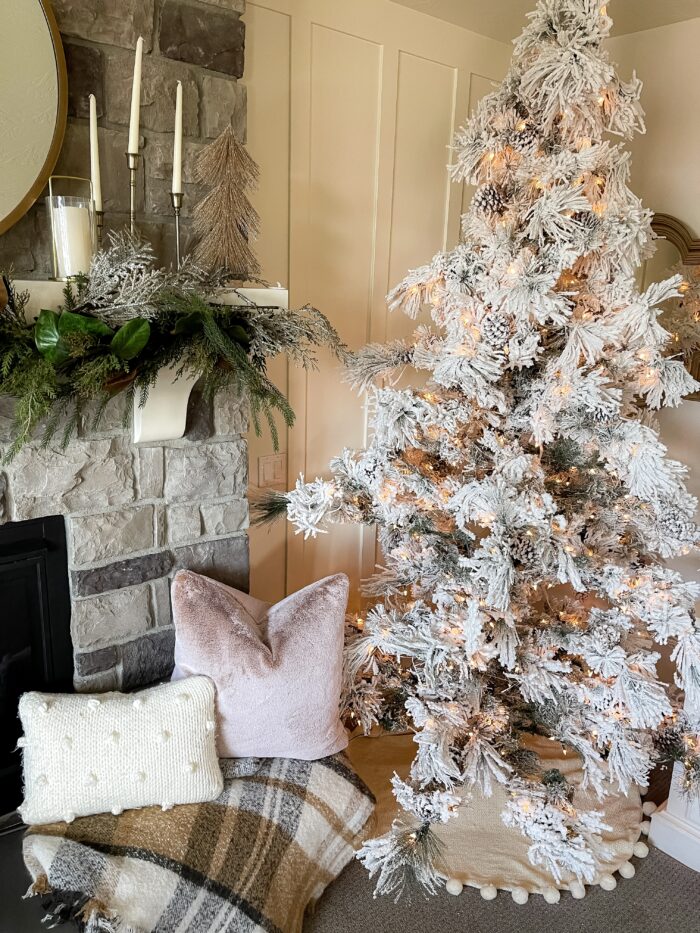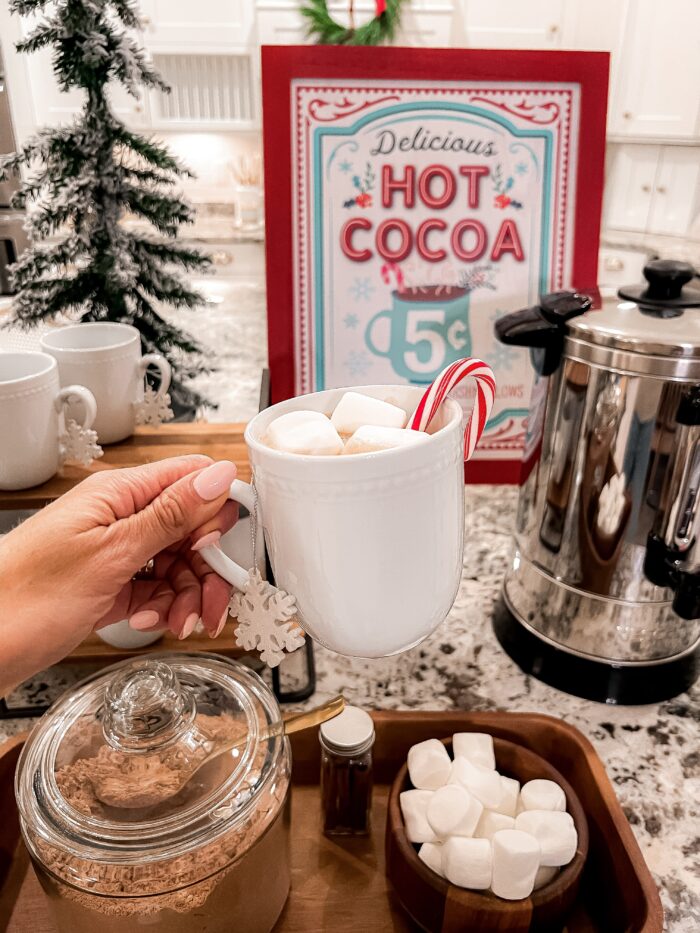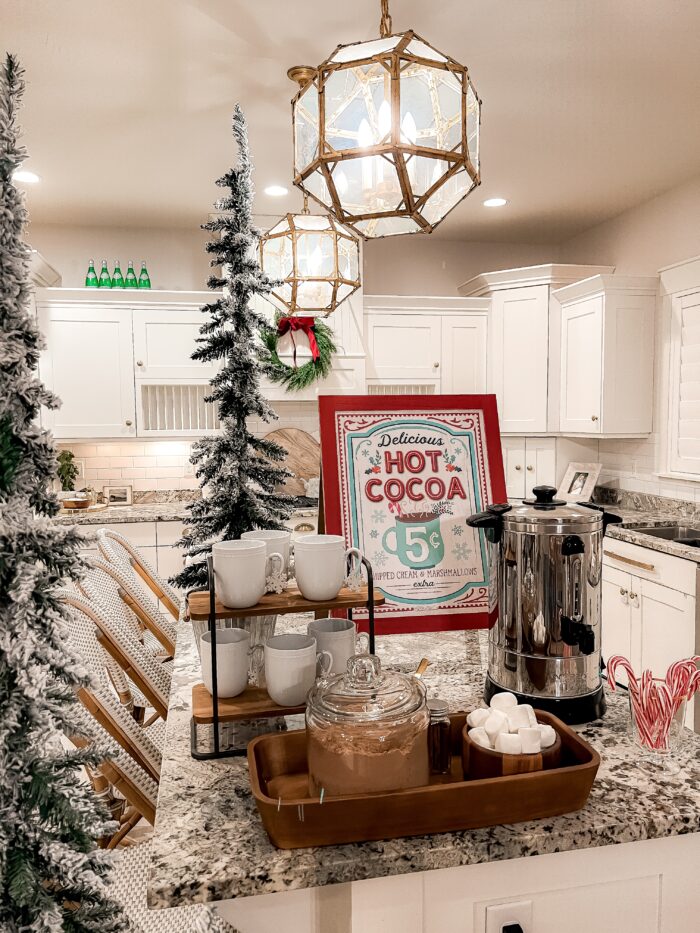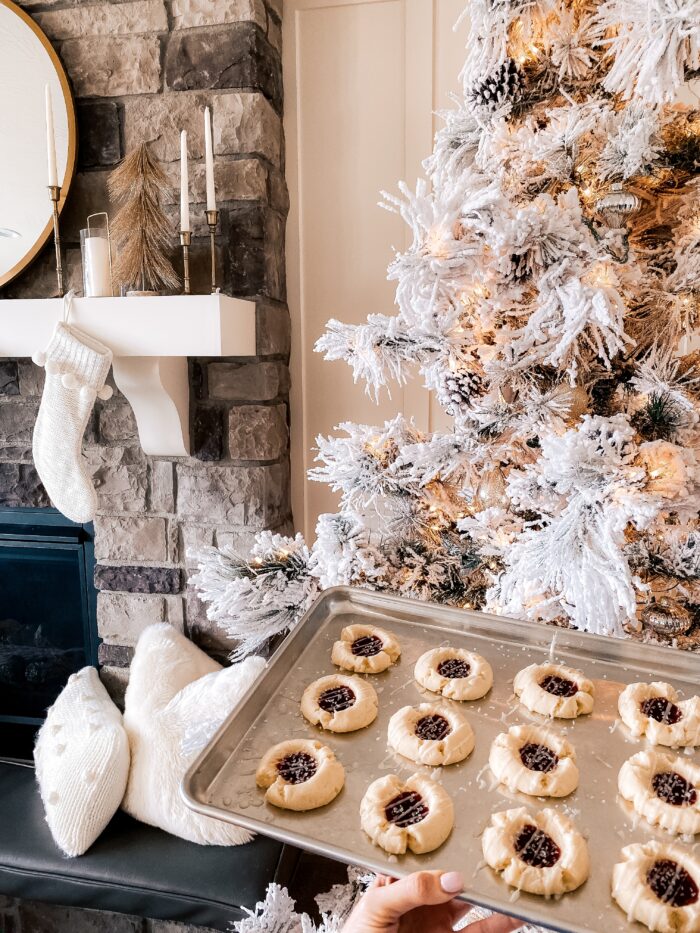 IF YOU LIKED THIS Family Christmas Tradition IDeas BLOG POST, YOU WILL PROBABLY LIKE THESE POSTS:
Christmas Traditions with the Babies!
DIY Christmas Gift Anyone Would Love