My must have kitchen tools that I use every single week!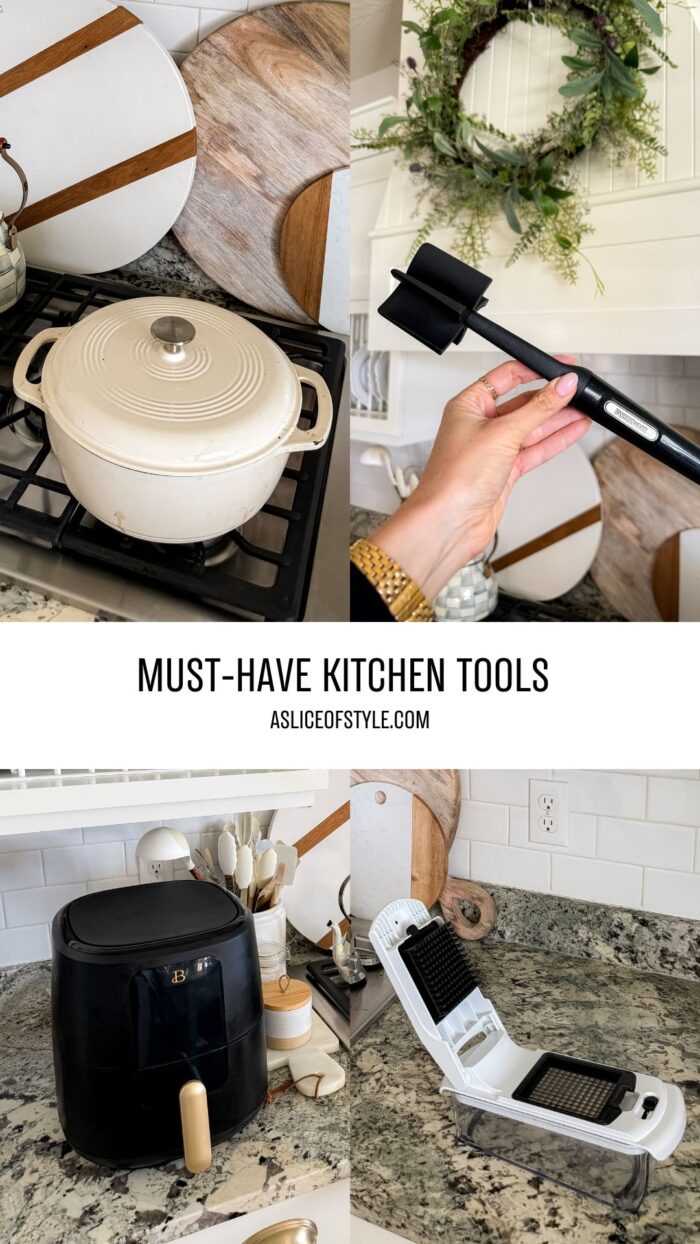 If you don't want to miss huge money saving tips on the highest quality products, pop in your email address below and I'll add you to my weekly newsletter!
It's cooking and baking season so I wanted to share with you my must have kitchen tools that make my life SO much easier that I use literally every week! I genuinely would recommend these items to every single human on the planet. (That is if you cook or bake…if you hate cooking and don't step foot in the kitchen…click over to the next blog post. Ha!)
My Must Have Kitchen Tools

Instant Pot
I am OBSESSED with my Instant Pot because I can throw together dinner in under an hour, and when I say throw together, I mean literally. For example, one Saturday late afternoon I went on bike ride. I knew that my family and I would be hungry when I returned. So before I left, I threw in some frozen chicken, chopped carrots and celery that I had frozen (so I can do things like this easily!!), a can of beans and spices into the Instant Pot then turned it on. When I came home, we had homemade chicken noodle soup. It was DELICIOUS. Another favorite way to use my Instant Pot is to boil the perfect eggs (how to do that HERE). I also use it literally weekly to cook chicken for my salads to have on hand in the fridge. This is a must!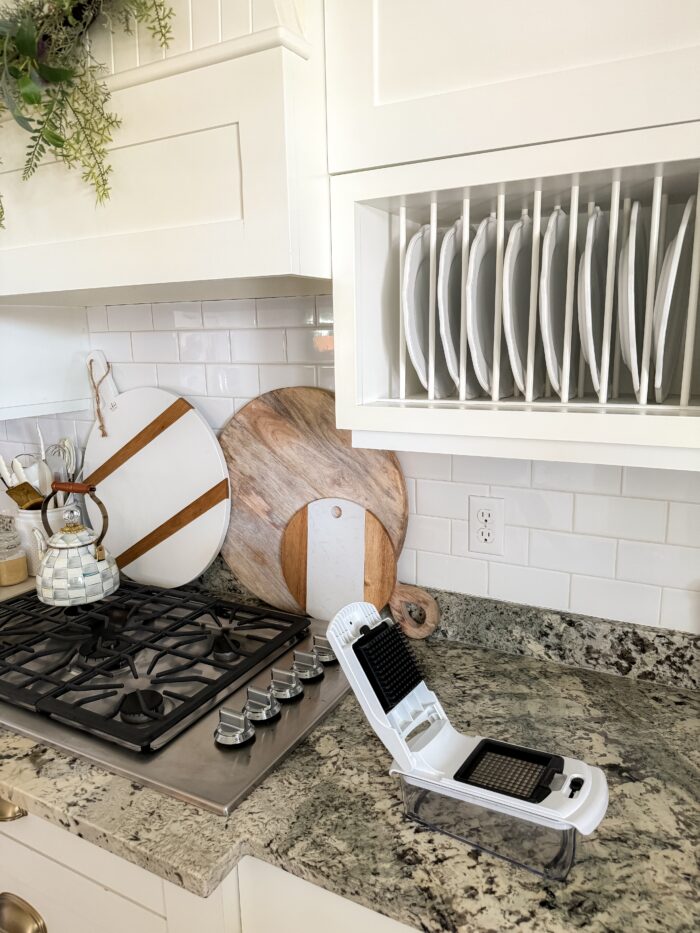 Chopper
This chopper is the only reason that I actually make soups and chilis in the fall. It chops carrots, onions, and peppers (and whatever else you want) into tiny little pieces that are so delicious and saves a TON of time!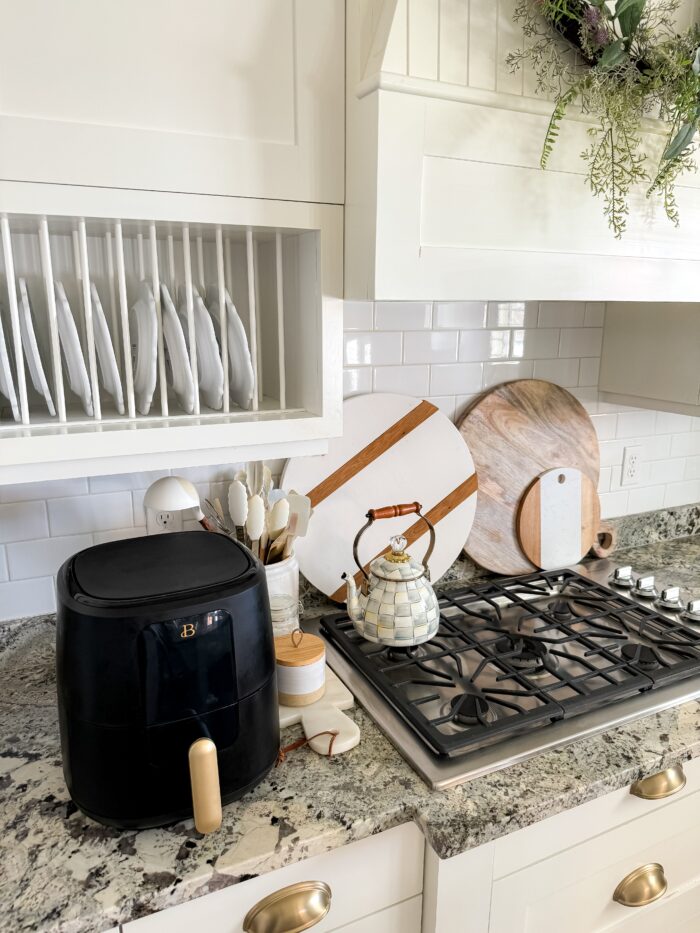 Air Fryer
My air fryer is one of the stars in my life and I feel like it's criminal not to own one at this point, honestly. You can throw in frozen chicken nuggets from Costco and they are crispy and ready in 8 minutes. You can throw in mini frozen pizzas — and if your son is anything like mine, you'll have the happiest child on the planet. I use it multiple times a week to make delicious, crunchy vegetables for my family (how I do that HERE). And don't even get me started on roasted potatoes in the air fryer. Use my discount code JENICA at Redmond Salt to grab some seasoning salt and all of your wildest dreams will come true. This is the reason I am able to cook every night for my family! How did we do it before this?! You can cook basically anything in it and it gives it the perfect crunch!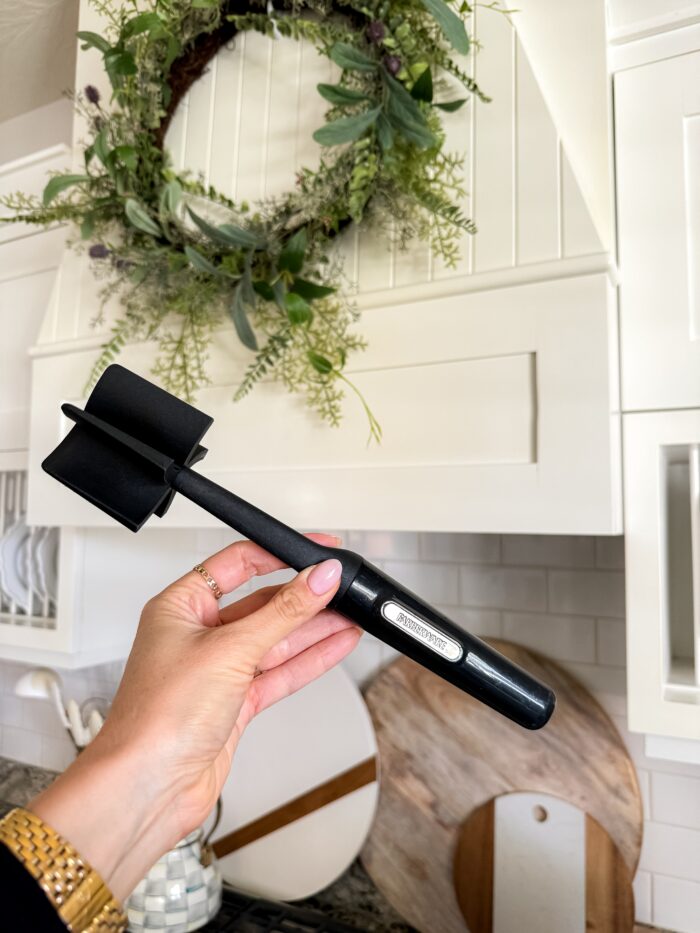 Meat Masher
Honestly, my meat masher is used weekly and I feel like as a must have kitchen tool, this would be the perfect gift for the person who has everything. How annoying is it when you have to break up hamburger using a spatula?! Don't pretend it doesn't drive you crazy. I'm obsessed with this thing. It breaks apart my ground beef perfectly so we can make taco salad or the perfect spaghetti sauce. You won't regret this purchase!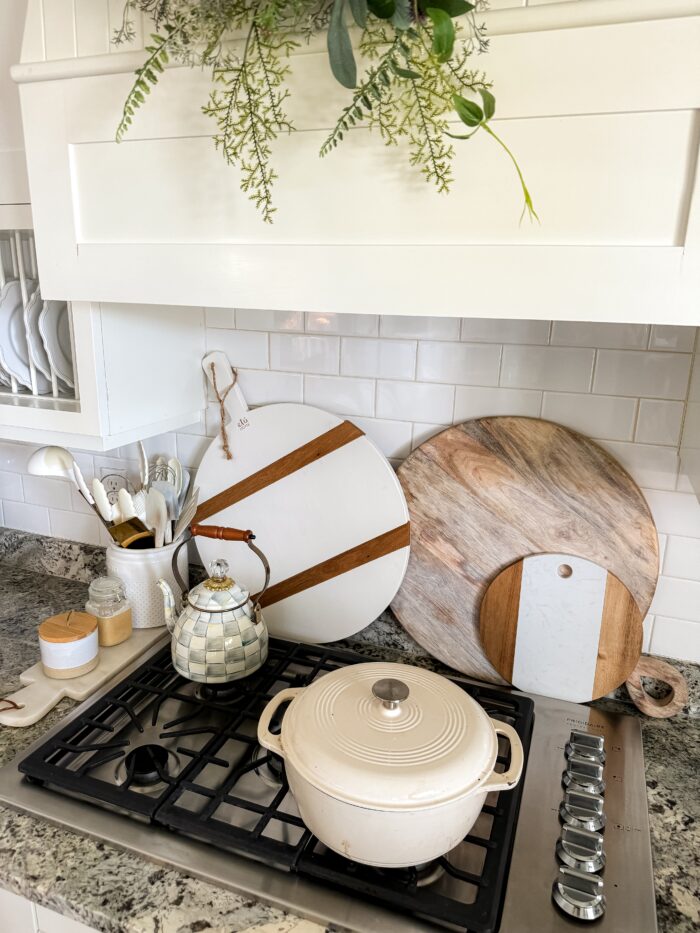 Cast Iron Pot
Last but certainly not least, is the Amazon cast iron pot straight from heaven — it is literally 1/6th of the price of a Le Creuset cast iron pot. Don't get me wrong, I love my Le Creuset cast iron pot, but it's also CRAZY expensive! I make my homemade no knead crusty artisan bread (recipe HERE) in my Amazon cast iron pot almost weekly and it works just as well as it's more expensive alternative.
Happy cooking and baking, friends!
SHOP ITEMS FROM THIS POST:

IF YOU LIKED THIS Must Have Kitchen Tools POST, YOU MIGHT ALSO LIKE THESE OTHER POSTS:
Healthy Food For The Whole Family