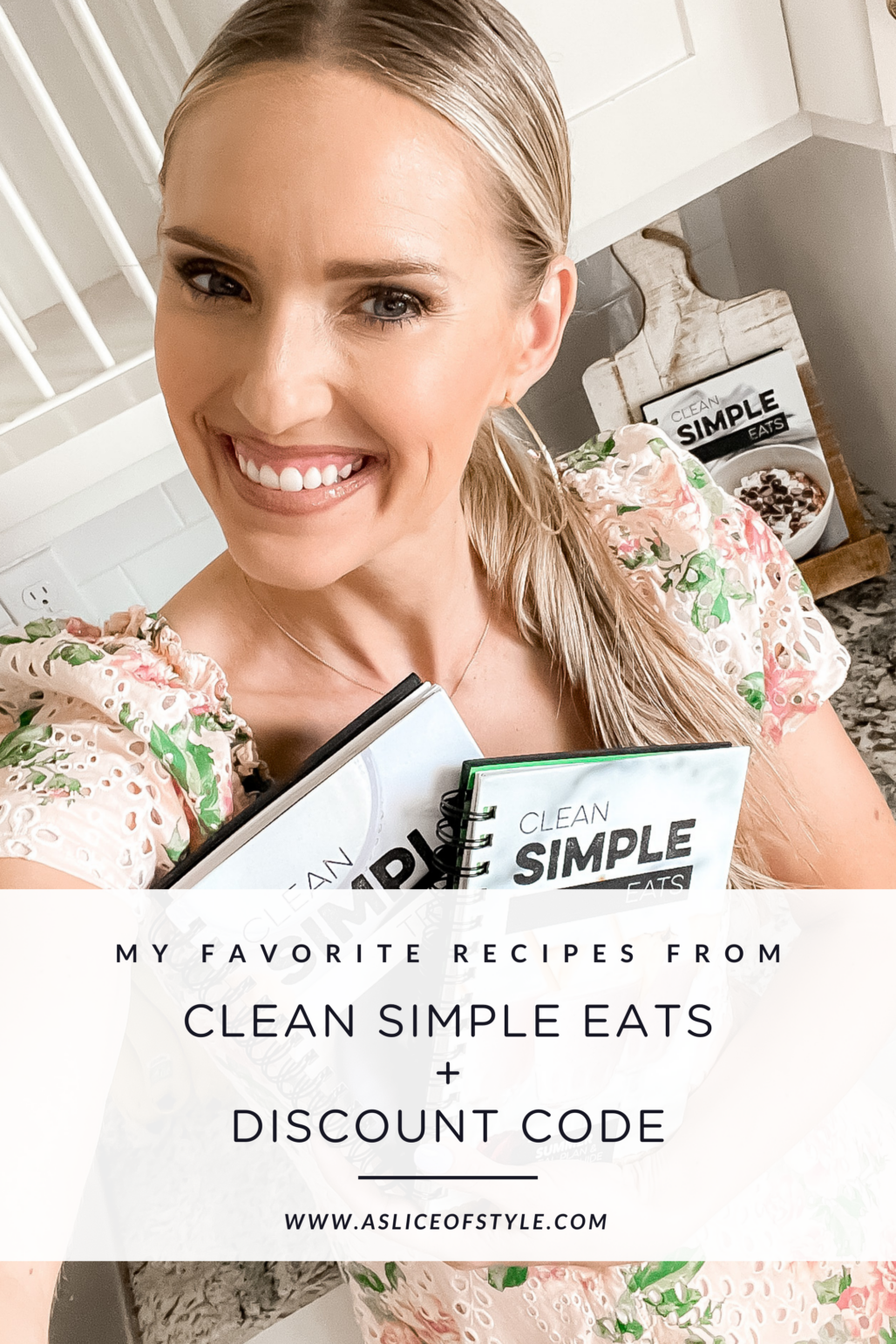 Why I Love Clean Simple Eats
If you've been here for a while, then you know how obsessed I am with Clean Simple Eats. I love their protein power, nut butters and incredible recipe books the most. You can check those out HERE (and make sure to use code JENICAPARCELL for 10% off!) I honestly cannot say enough good about them – we use one of their products or recipes daily. Clean Simple Eats is a macro-based meal plan that allows you to eat treats, pizza, and other tasty meals without feeling guilty because it's all about balanced nutrition. What I love most is how they take all the guesswork out of eating healthy and help me to eat a balanced diet without feeling like I have to deprive myself. Clean Simple Eats offers a cookbook for each season + an exclusive treats one, all full of delicious recipes. In these books they offer grocery lists, meal-prep guides and information on how to calculate your macros so you portion your food just right. They make eating clean easy and tasty!
I get asked all the time about my protein shakes, favorite treats, and healthy recipes so its about time I round up all of my favorite Clean Simple Eats recipes PLUS I'm sharing an exclusive discount code so you can grab all of your favorite items.
Power Bites
Each week I make power bites and store them in my fridge. These are especially great as snacks (even dessert!) because they are nutritious, full of flavor, and the perfect size. Their power bite recipes include nut butters which I'm OBSESSED with! I could take a spoonful right from the container and eat it, its that good. Their nut butters are perfect for mixing in a dessert or dipping into with fruit.
Some of my favorite Power Bites are:
Almond Joy Cookie Dough Bites
Chocolate Peanut Butter Cup Bites
Salted Caramel Bites
Thin Mint Cookie Bites
Buckeye Brownie Power Bites
Lemon Coconut Bliss Bites
Snickerdoodle Bites
Snickers Power Bites
In each of their meal plans, you get several power bite recipes to choose from (they're all so good) so you can't go wrong with any of the books.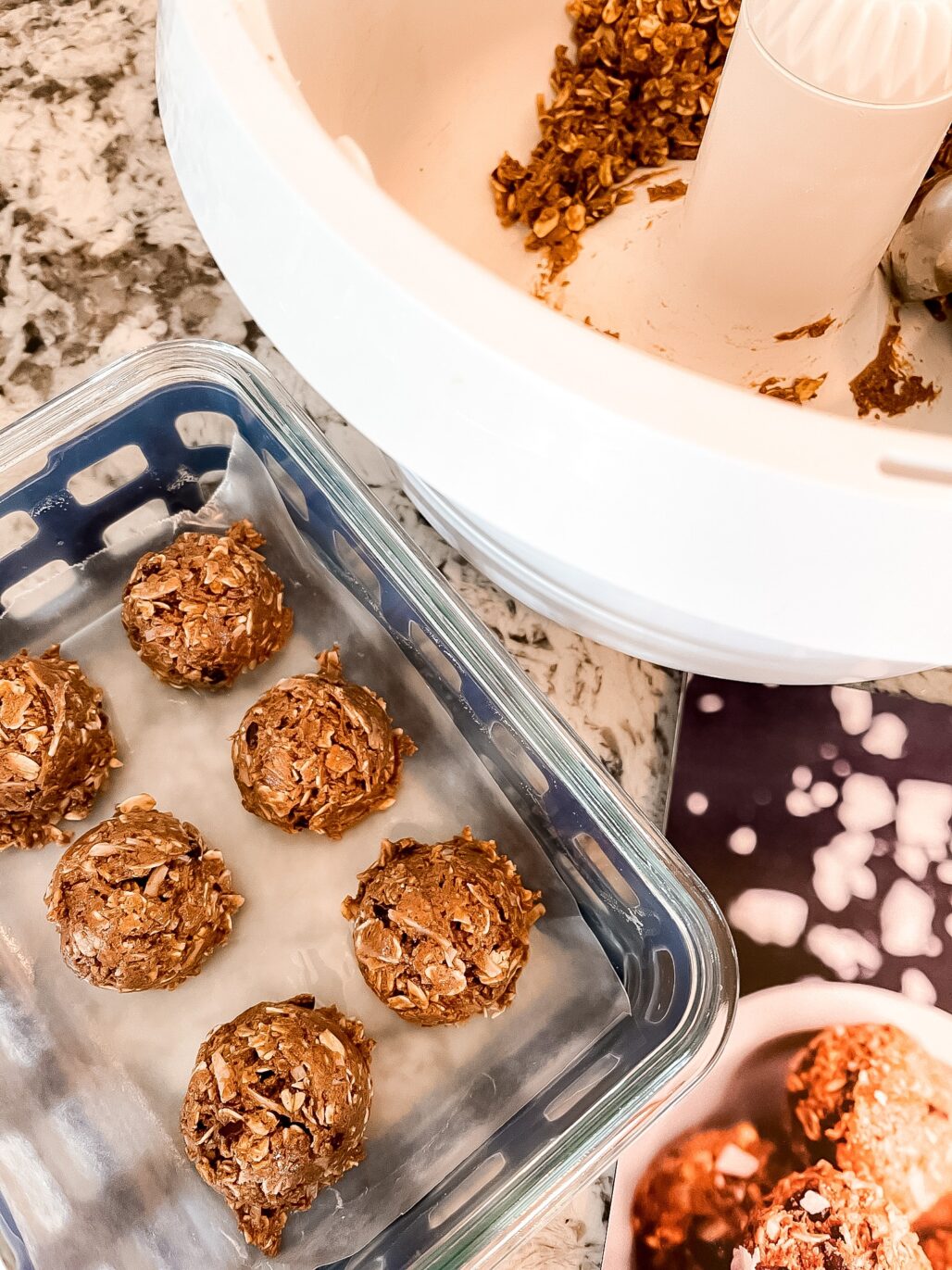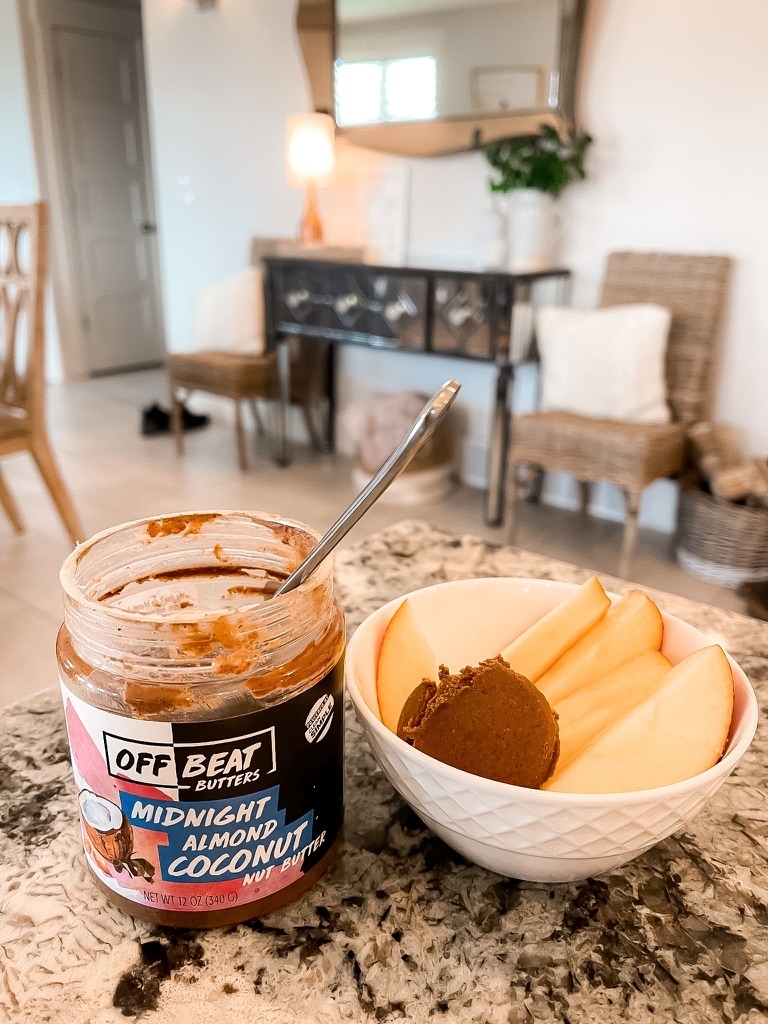 Clean Simple Eats Protein
Tyler and I will make protein shakes each day after our workout and we ALWAYS use one of the Clean Simple Eats Protein Powder. You can see all of the varieties that they have here. Whether you have a meal guide or not (which I highly recommend you get one if not), you can always throw in some frozen fruit, spinach, and add one of their protein powders for a great tasting protein shake. These are great recovery drinks post workout! Whenever you purchase a protein powder, you'll also receive free recipes that are delicious with that specific flavor of protein. Speaking of flavors, each month they come out with a limited flavor and they're always SO good. Guys, look at the picture below… I mean it when I say I LOVE their protein powders.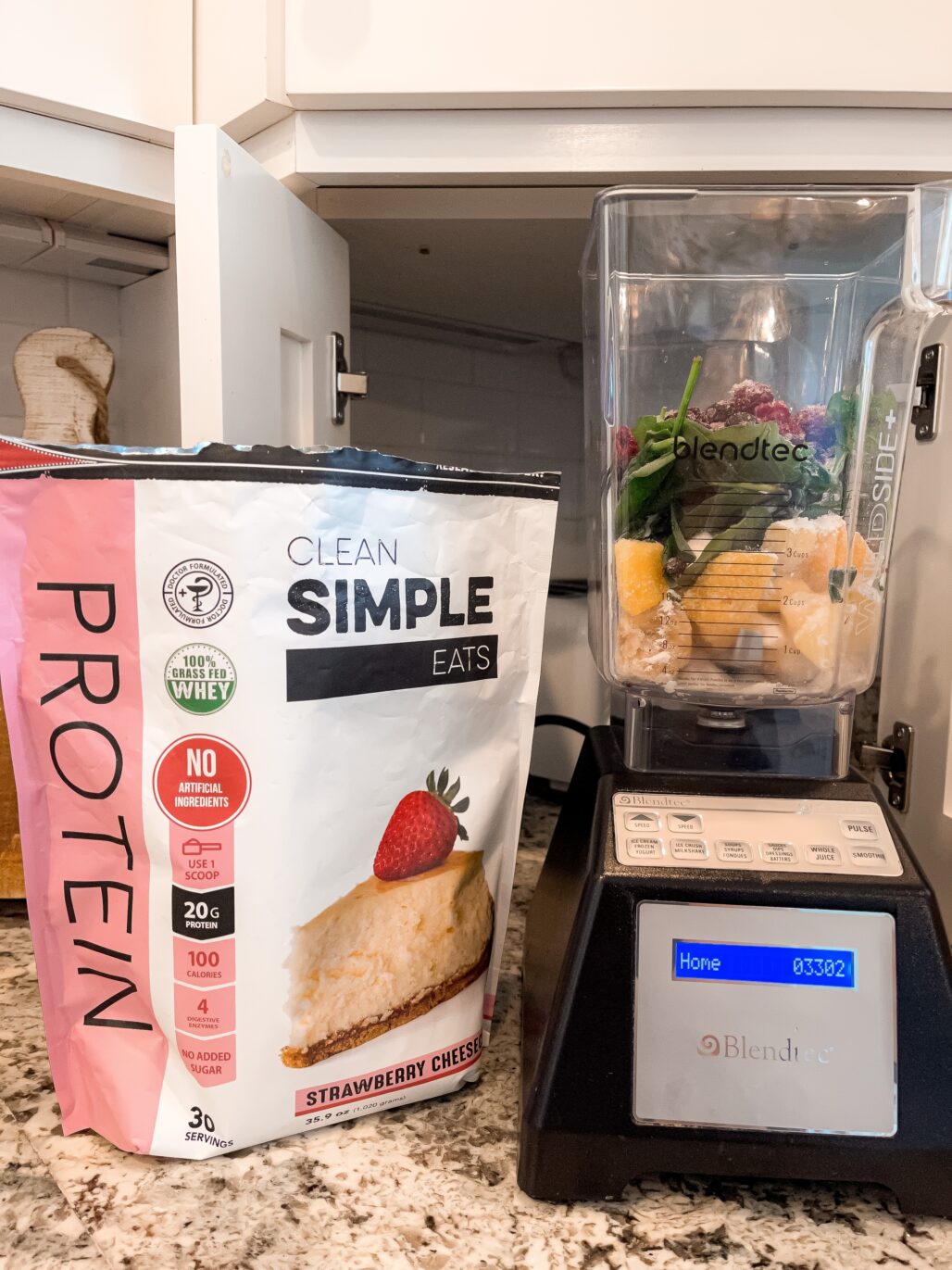 Every day after I work out, I make a shake with Clean Simple Eats protein powder (if I'm making it for Tyler and I I'll use 2 scoops), spinach, frozen wild blueberries, frozen mixed berries, frozen bananas and frozen mangos. I'll then add a little bit of water and blend. I don't ever measure it out, I just eye it and throw in what feels right that day! My tip here is to not add too much water. Add a little at a time until you reach the consistency you want. I like my protein shakes thick and creamy!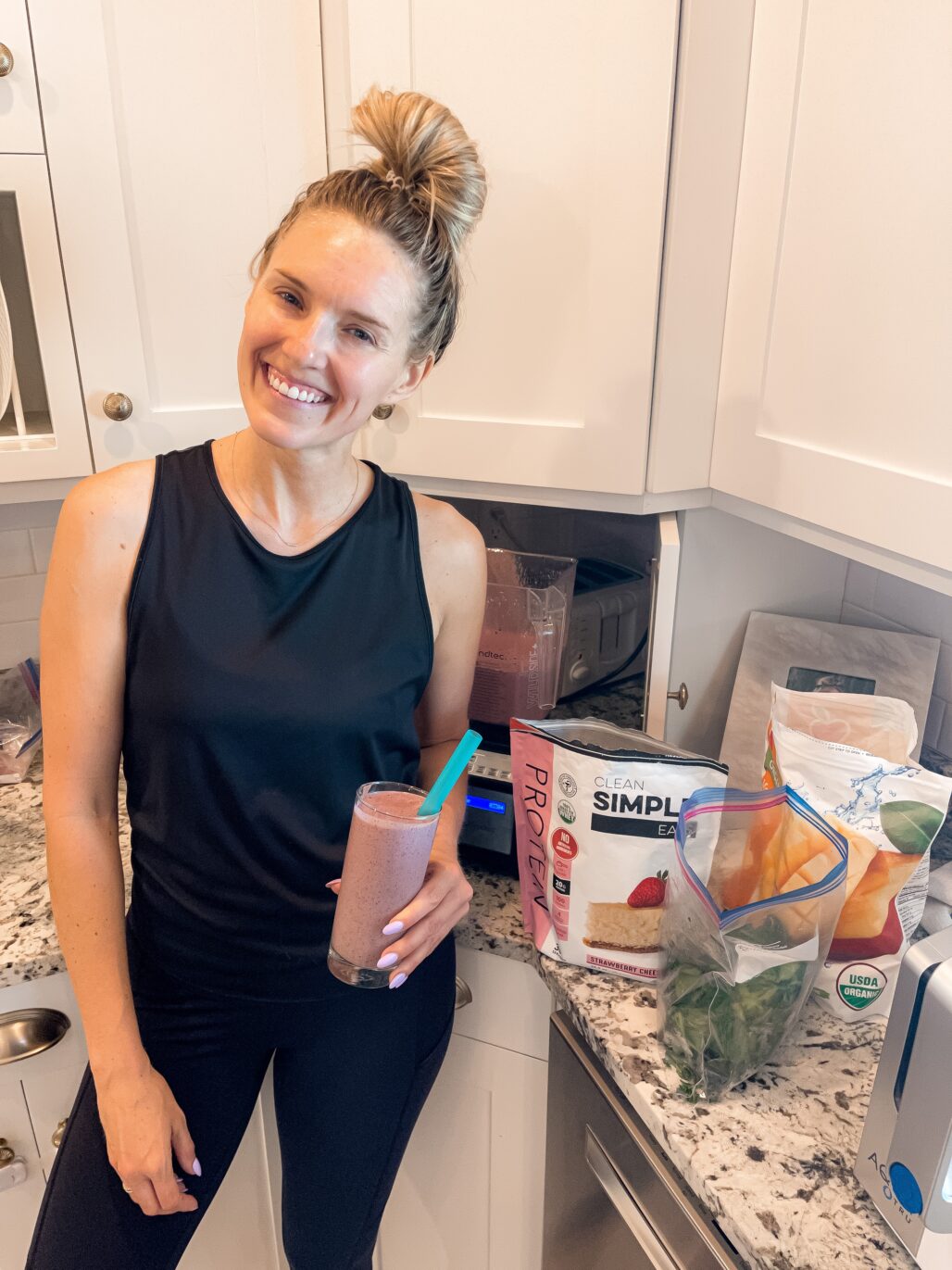 Recently I tried their single serving sticks of protein powder that they offer now and those are such a game-changer. I love how I can take these with me on vacation, to work, or even to the gym. Its such a great way to take as much as you need while on-the-go. I will definitely be buying these!
Some of my favorite protein shakes are:
Strawberry Super Greens Smoothie
Chocolate Covered Orange Shake
Creamy Greens Berry Shake
Orange Julius
Immunity Boost Shake
Lean Green Muscle Shake
All of these recipes are found in either the Spring or Summer meal plans which you can get HERE.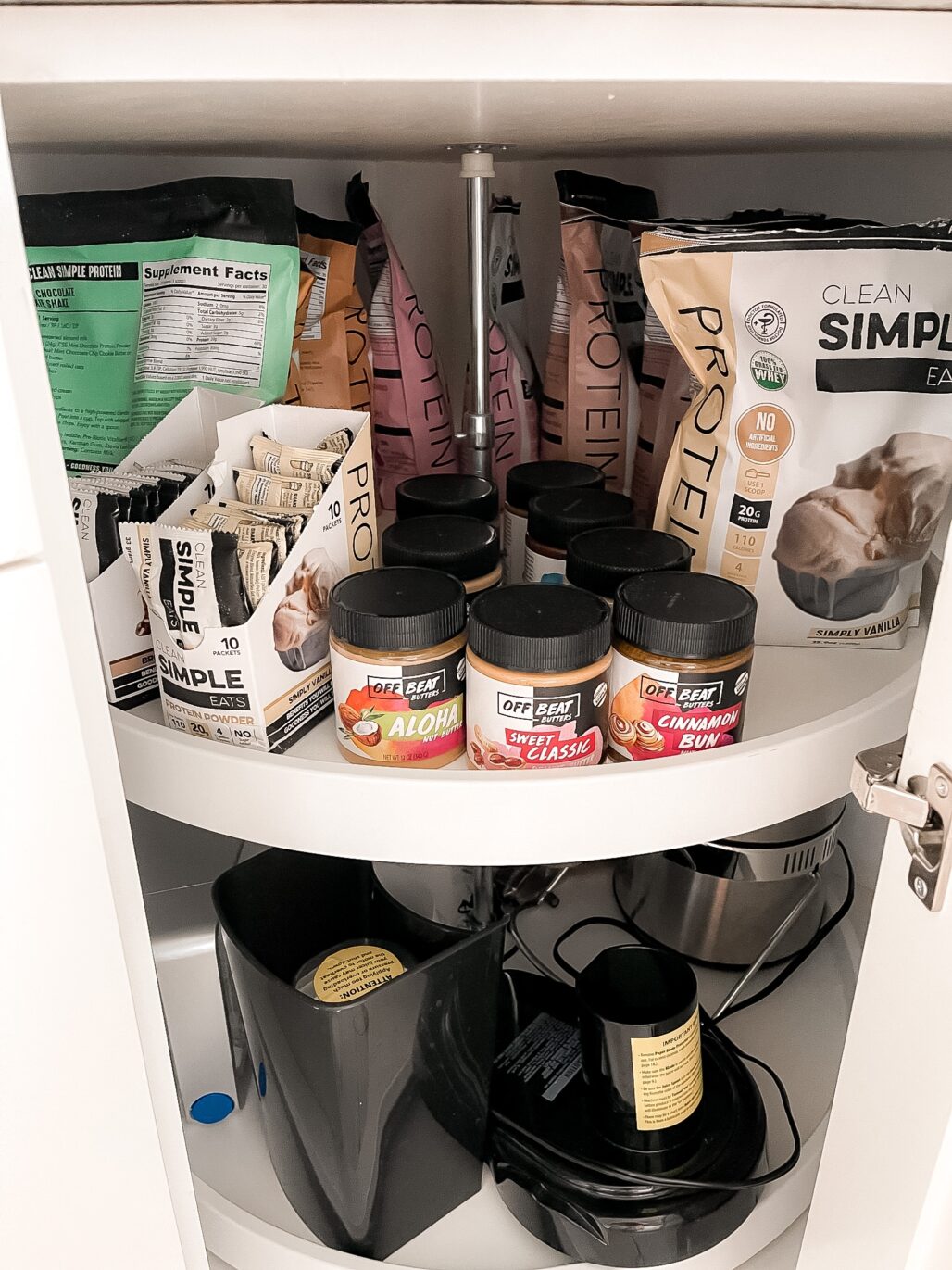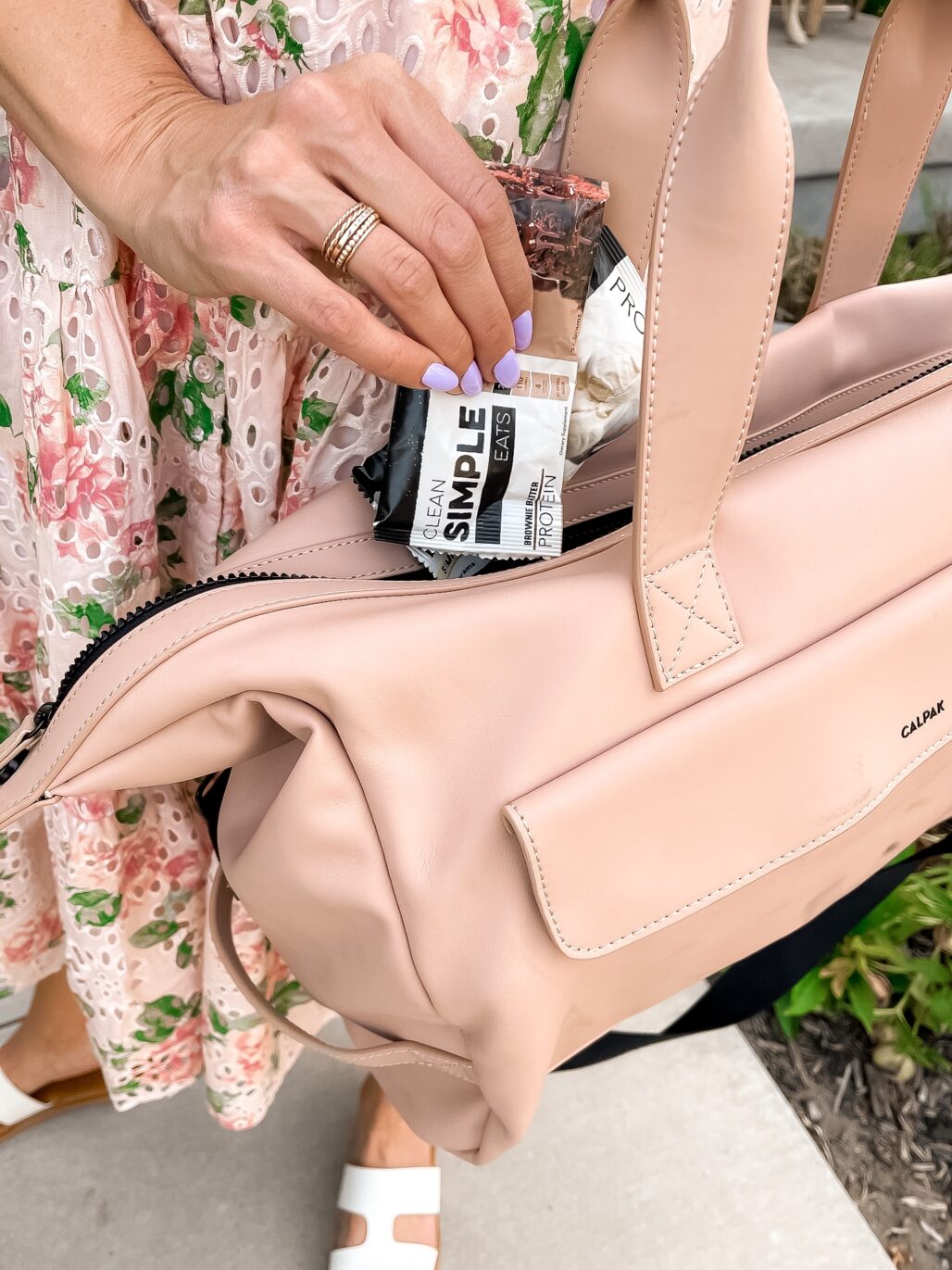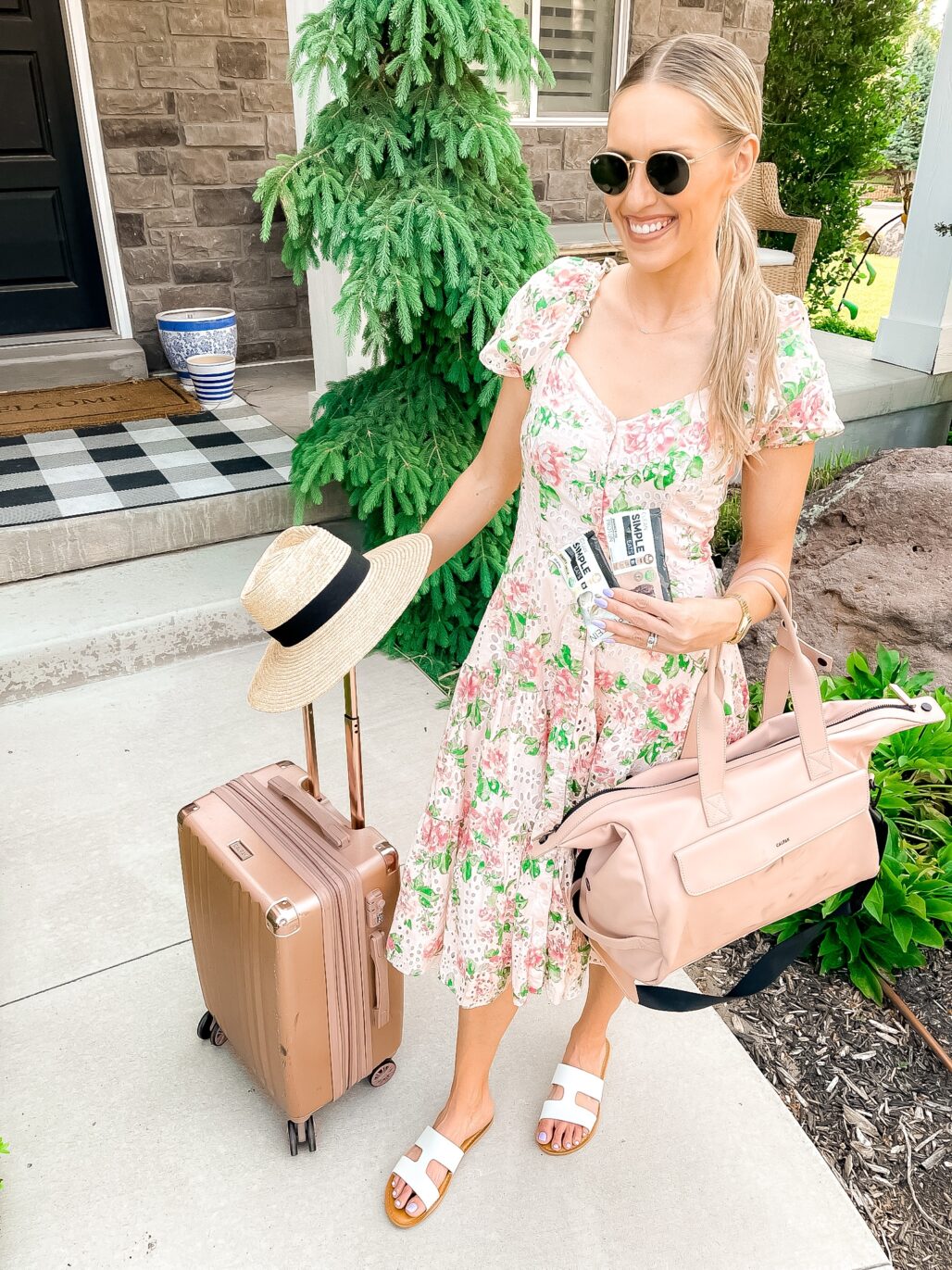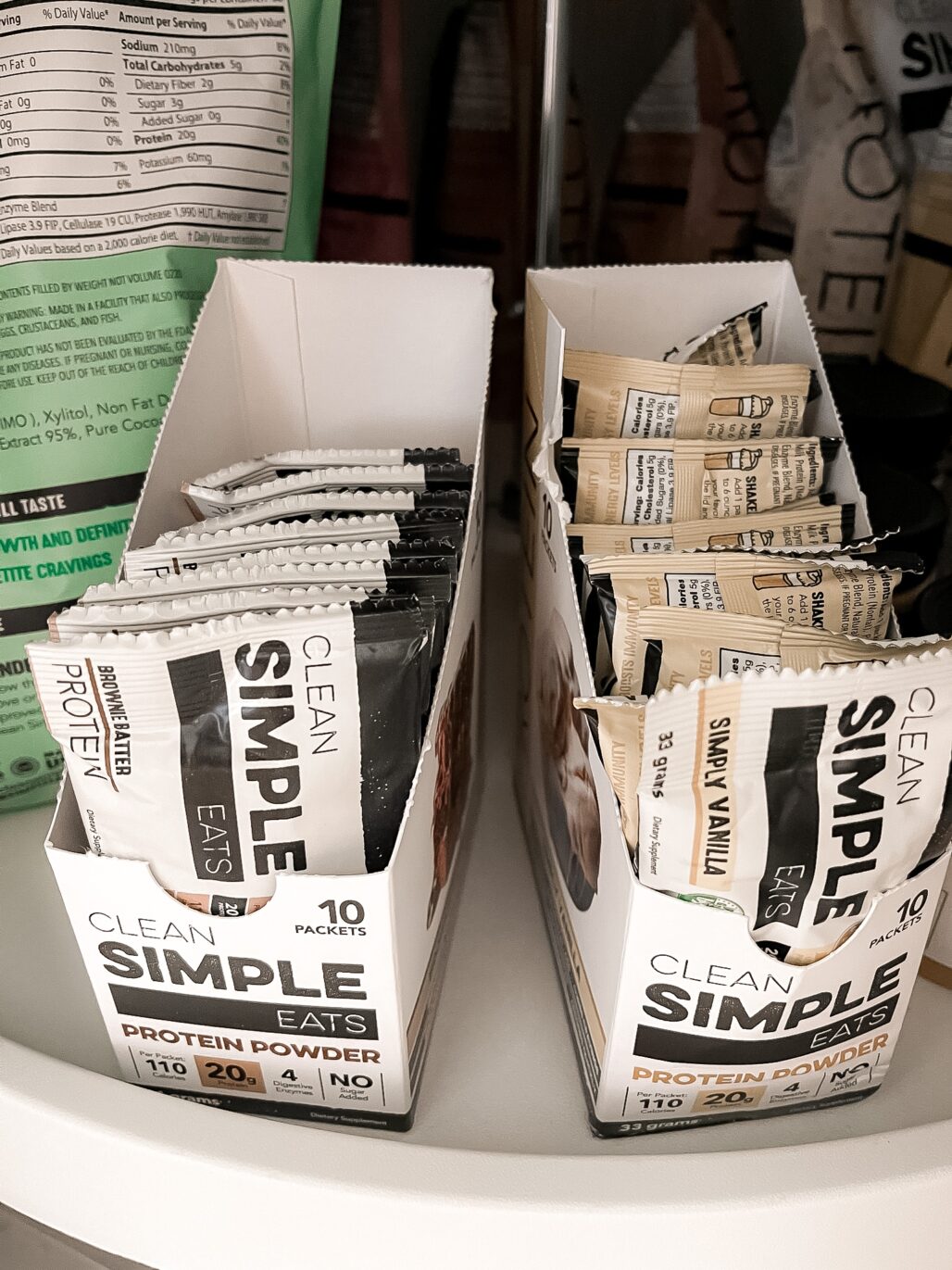 Clean Simple Eats Treats & Smoothies
In the last year I've worked hard to eat cleaner, use products (such as glass containers instead of plastic) that are healthier, and overall just take control of how I feel. I want to have energy to keep up with my kids and feel confident and happy with my body. I love how Clean Simple Eats has created a sustainable program that can work with any lifestyle. This isn't a crash diet or a get skinny quick scheme; you know this is true because they created a meal plan with only TREATS. Talk about my love language right there… gimme all the treats! Their recipes in the treats meal guide are full of tasty, shareable desserts that satisfy that sweet tooth of mine.
Some of my favorite Smoothies & Treats are:
Peach Raspberry Shake
Strawberry Colada
Caramel Apple Milkshake
Chocolate Speckled Frosty
Zebra Popcorn
Caramel Apple Dip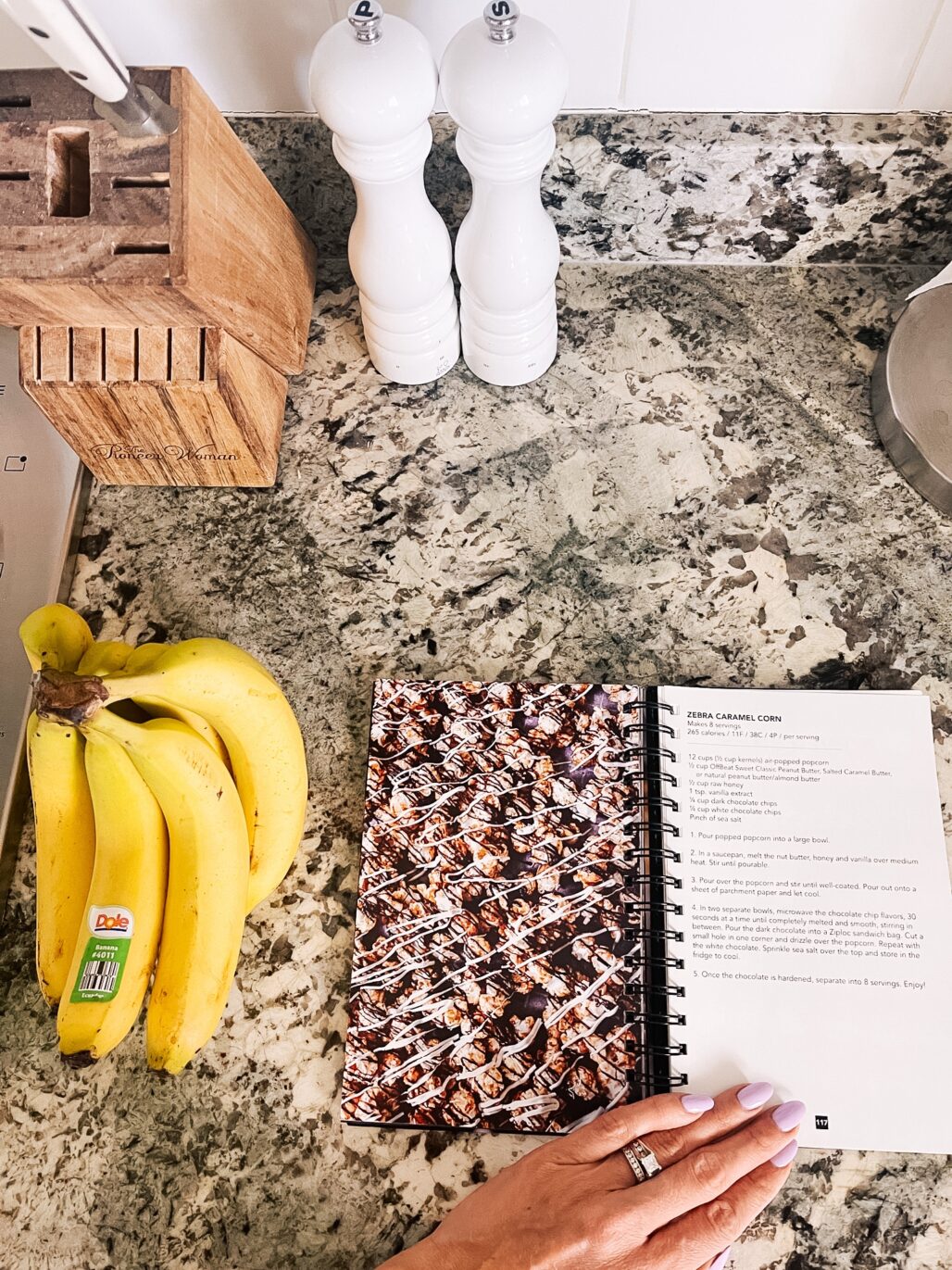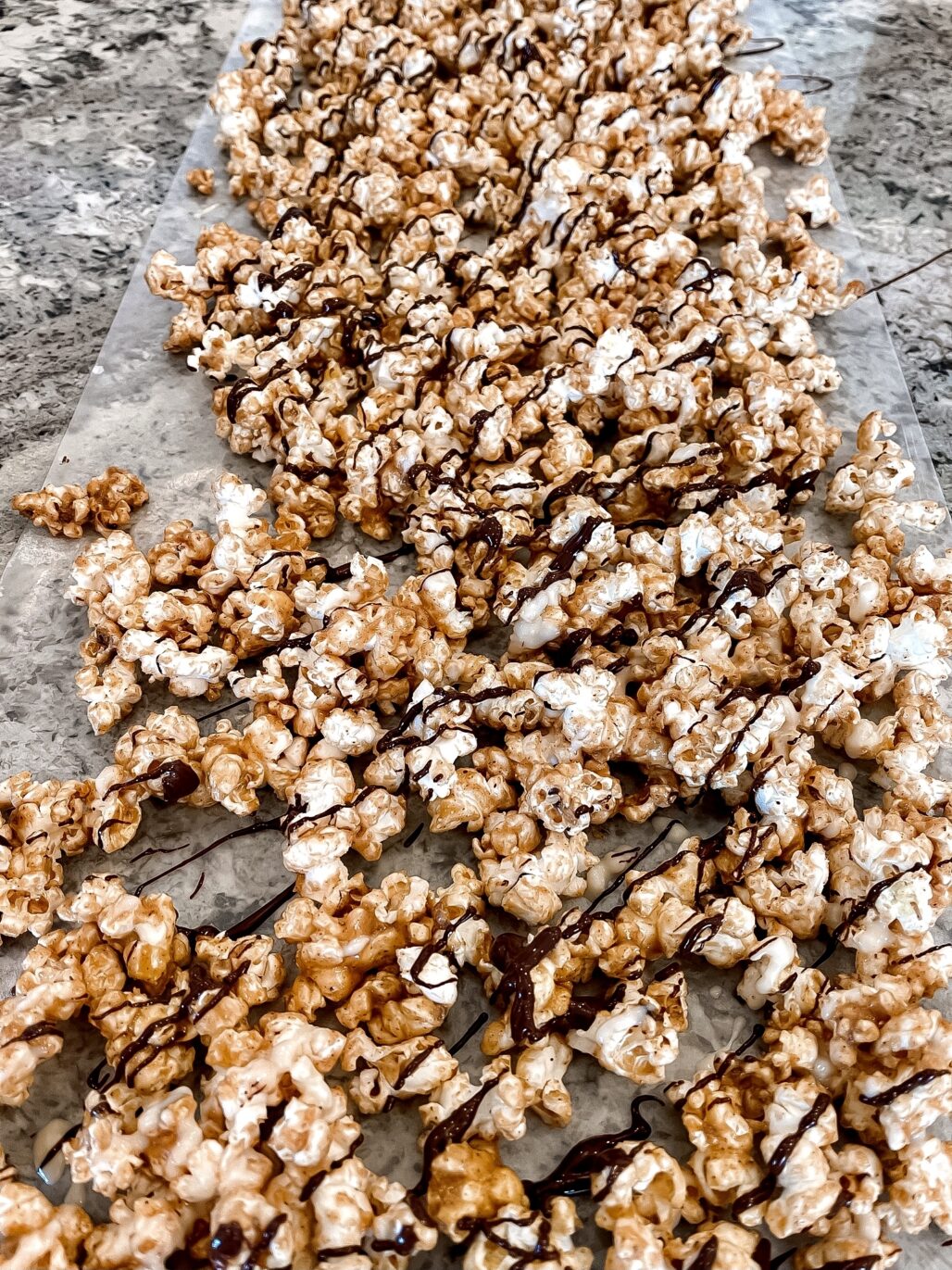 Clean Simple Eats Discount Code
As promised, I have an exclusive discount code for you to shop all of my favorite Clean Simple Eats recipes and products. Use code: JENICAPARCELL for 10% off your entire purchase. Share in the comments below which products you get and love! You truly can't go wrong with any of it.